Demand for guns in Alabama spiked after El Paso mass shooting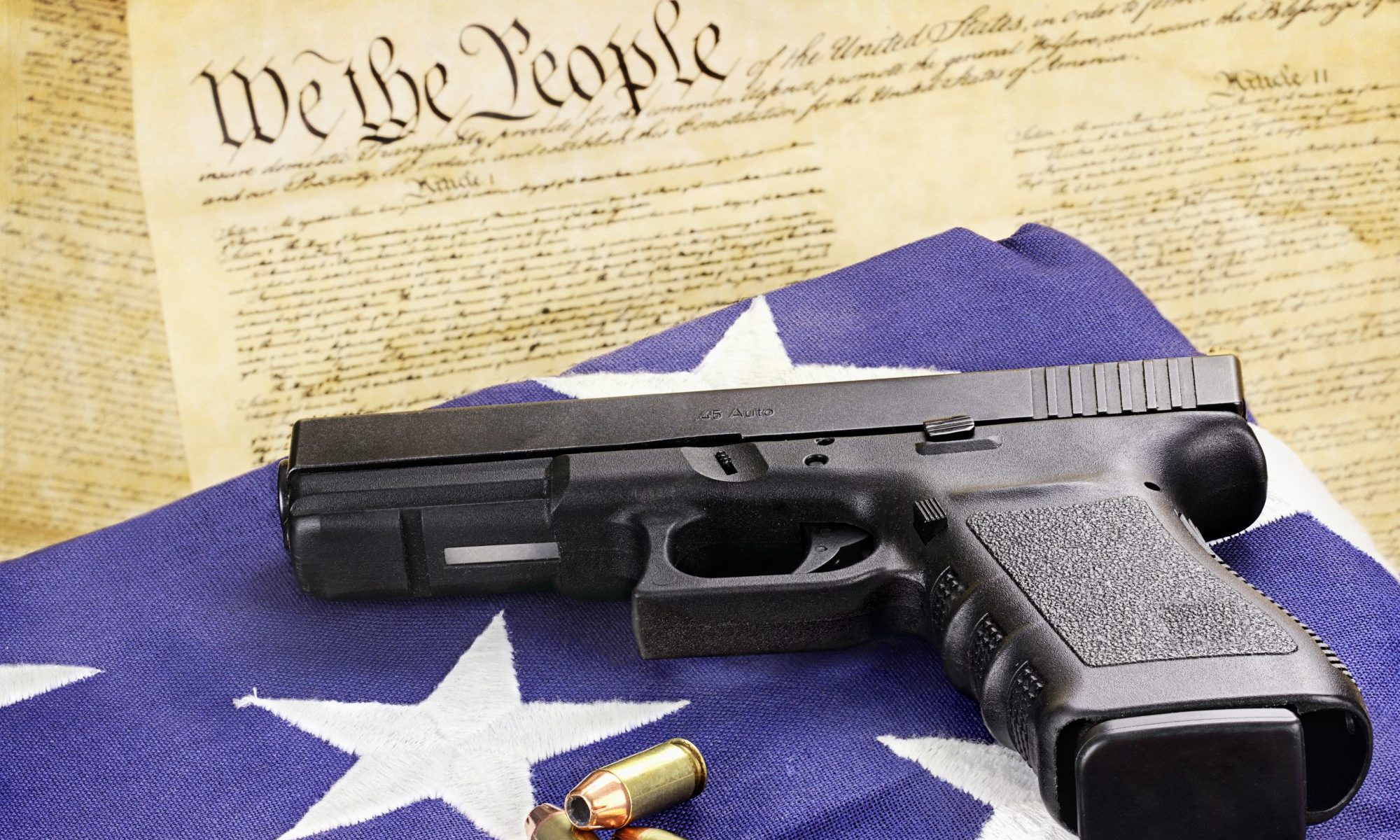 There were renewed calls for new gun control legislation following the horrific mass shooting in El Paso, Texas that left 22 people dead. Alabamians responded to the tragedy by going to their gun store and buying more guns according to a recent analysis of state by state background check data.
Following passage of the controversial Brady Handgun Violence Prevention Act of 1993, Americans have had to submit to background checks through the National Instant Criminal Background System (NICS) in order to purchase firearms.
The team at Cove Smart analyzed two decades of data from the NICS. They broke down the most popular times of the year for firearm purchases, also determining how many transactions are being denied.
The Alabama Political Reporter questioned Cove Spokesperson Dana Hummel about the results.
APR asked: After EL Paso was there a spike in gun background checks in Alabama?
"Yes, there was," Hummel said. "The El Paso shooting happened on 8/3/2019. In July 2019 in Alabama, there were 51,757 background checks. In August 2019, there were 69,377 background checks in Alabama. That's a 34% increase."
APR asked: Do we have percentages of Alabamians who were denied by the background check?
"The NICS doesn't offer data on denials by state, but we do know that 474,294 Alabamians underwent NICS firearm background checks in 2018," Hummel said.
According to the data, the number of Alabamians requesting background checks have increased 55.5 percent between 2018 and 2015. That is the second highest rate of increase in the country, trailing only Connecticut at 73.2 percent, though in Connecticut citizens are fearful of a state government that has become hostile to gun rights, passing some of the strictest gun laws in the country following the Sandy Hook mass shooting. There have been no significant changes in Alabama's gun laws in that same period of time. California was third, with an increase in that period of time of 35.8 percent.
APR asked: Does the state data breakdown into what general classes of firearms (handguns, rifles, shotguns) that are being purchased by Alabamians or is all that you have is that a background check occurred?
Hummel said that the "NICS doesn't offer stats on the types of guns being purchased, but it does have the types of guns people are getting background checks for. That can be found here."
According to the FBI data, 271,562 of the Alabama NICS checks were performed by Alabamians attempting to get concealed carry permits. The most popular guns in Alabama were handguns. 64,167 of the Alabama NICS checks were for handgun purchases. 61,950 background checks were performed for Alabamians purchasing long guns. The FBI does not distinguish between rifles, shot guns, and/or military styled semiautomatic long guns (popularly called assault weapons in the mainstream press). 3,701 of the background checks were for "other firearms." These are firearms that don't fit neatly into the above two categories. These include shotguns with a pistol grip or a handgun that fires a shotgun shell. In 4,754 of these background checks the purchaser was attempting to purchase multiple types of firearms at the same time. These numbers do not equate into firearm sales as we don't have the number of denials in Alabama and background checks also apply to people pawning, returning, or redeeming a pawned gun. It also does not factor in the number of background checks for a purchaser who was purchasing multiple firearms at the same time. None of this includes legal and illegal transfers without a background check being performed. Also prior to 2019, Alabamians with concealed carry permits were not required to undergo background checks at time of gun purchases so the actual number of firearms sold in Alabama likely far exceeds the number of non-permit background checks.
Through August Alabamians have already had more NICS checks for handgun sales than in all of 2018. 72,254 background checks have been performed for Alabamians seeking to purchase a handgun or handguns in 2019, far exceeding the 64,167 performed in 2018. Alabamians have performed just 48,922 background checks in 2019 for long guns in the first 8 months of 2019, which is less than the 61,950 performed in 2018; but hunting season begins in September and typically the strongest day of the year for gun sales is the Friday after Thanksgiving. There have already been 3,616 background checks for other types of firearms in Alabama and 3,462 purchasers were getting a background check for a purchase of multiple types of firearms at the same time. 216,800 NICS checks were performed for Alabamians seeking to get concealed carry permits.
Gun Sense chapters in Alabama are advocating for more restrictive gun laws in Alabama. better public safety measures. T
According to Cove, Connecticut, Alabama and California saw the largest increases since 2015 while Illinois has had the largest decrease (-59.9%) in gun background checks.
Alabama had the second-highest rate of firearm-related deaths in 2018.
26.2 million NICS checks were performed in 2018. That is up from just 9.1 million in 1999.
Of the 26.2 million background checks in 2018, only 99,252 resulted in the transaction being denied. Of these. 58,422 were denied for criminal records, 19,630 were denied for reasons of mental health and addictions, 10,523 were domestic violence related, 7,476 were state prohibited people, 2,983 denials were related to immigration status and 218 were denied due to dishonorable discharges and or other federally prohibited reasons.
Gun sense groups are expected to propose more restrictions on the Second Amendment right to bear arms. Pro Second Amendment groups vow to fight further restrictions.
There are an estimated 393 to 403 million guns in the United States. The American civilian population owns more handguns by some estimates than the rest of the world combined.
Sens. Doug Jones, Cory Gardner introduce the American Dream Down Payment Act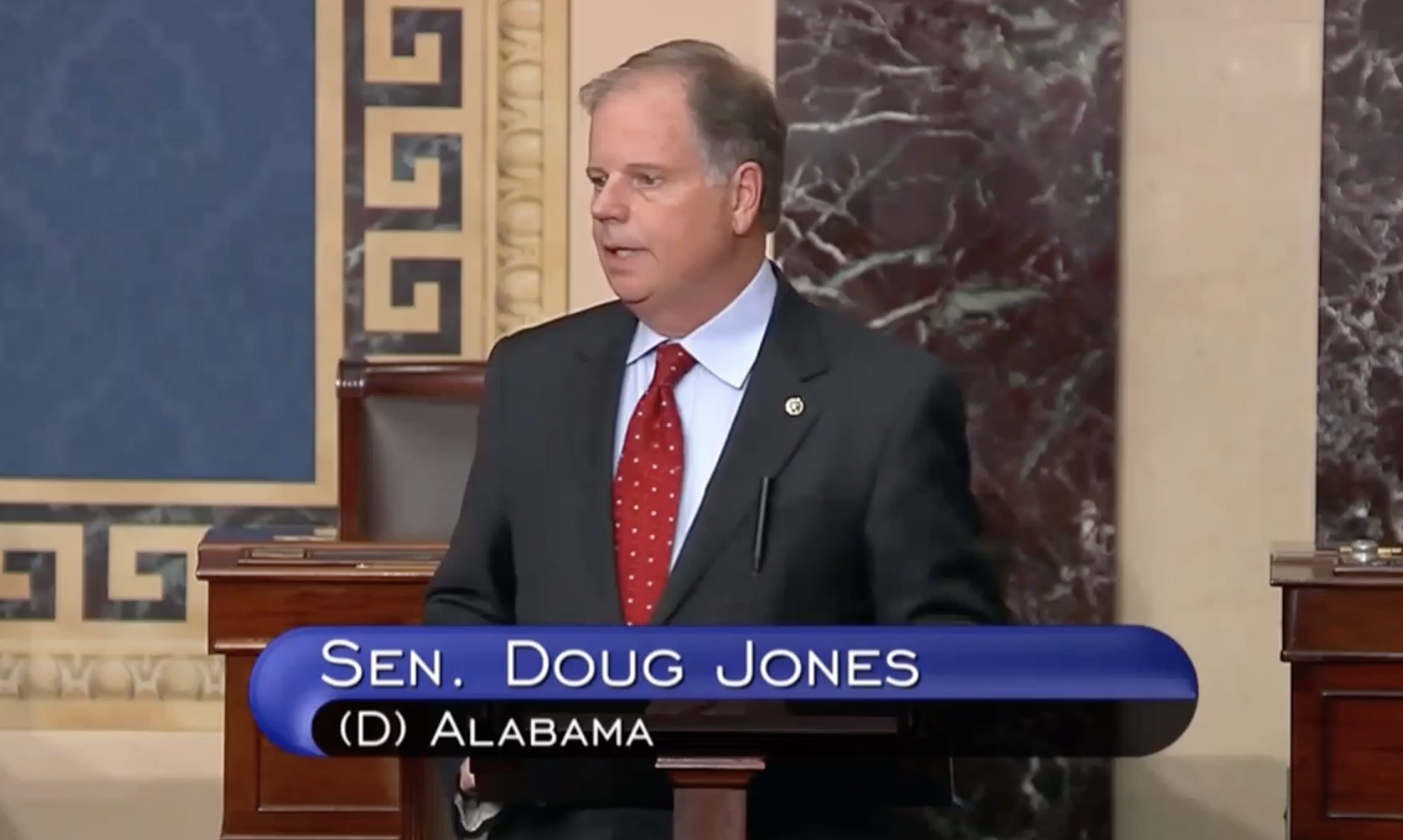 Democratic Alabama Sen. Doug Jones and Republican Colorado Sen. Cory Gardner have introduced the American Dream Down Payment Act of 2020, a bipartisan piece of legislation that would help prospective homeowners save for a traditional 20 percent down payment by creating special tax-advantaged savings accounts for eligible housing costs.
"As the coronavirus pandemic continues to devastate our nation's economy, it is getting even harder for many folks in Alabama and across the country to put money away in savings and to work toward the American dream of owning a home," Jones said. "Down payments are the biggest barrier to homeownership for first-time homebuyers, especially among low-income and minority Americans, and make it harder to build generational wealth that is often tied to home-ownership. Our legislation would provide a new path to help make the dream of buying a home a reality by making it easier to save money for down payments and other housing-related costs."
"A down payment on a home can be a significant barrier to becoming a homeowner," Gardner said. "Inspired by the popular 529 education savings accounts, this bipartisan bill will make it easier for people to save for a down payment, which will aid both our unique housing challenges in Colorado and our economic recovery from the COVID-19 pandemic. I'm proud to work with Senators Jones and Brown to help more families achieve the American Dream and own a home."
These accounts would be similar to the popular 529 Plan accounts that encourage people to save pre-tax money to pay for future education expenses. Sen. Sherrod Brown, D-Ohio, is the ranking member of the Senate Banking and Housing Committee and an original co-sponsor of the legislation.
The sponsors cite a recent survey by the Urban Institute that found that more than two-thirds of renters view down payments as a barrier to owning a home. As rents and student loan debt rise, it can be harder for prospective homeowners to save for a down payment, especially if they are a first-time homebuyer or aren't able to receive help from family members.
"Borrowers of color have been locked out of affordable homeownership for decades," Brown said. "The gap in Black and white homeownership rates remain as large now as it was before the Fair Housing Act was signed into law. These troubling and persistent inequities in homeownership rates have prevented generations of Black and brown families from obtaining the American dream of owning a home. The American Dream Down Payment Act is a new tool to help make homeownership a reality."
Even though the nationwide homeownership rate is relatively stable, there are significant disparities in homeownership by age, race and ethnicity. The Black homeownership rate, which peaked just prior to the Great Recession, has fallen to a 50-year low in 2016, at just 41.7 percent. That remains nearly 30 points below the white homeownership rate. This is before the recent COVID-19 economic panic. Millennials are less likely to own a home by age 34 than their parents or grandparents were. If these trends continue, a growing number of Americans will be locked out of homeownership.
"The introduction of the American Dream Down Payment Act offers Black American families and individuals the opportunity to build legacy wealth through homeownership," Brown added. "The ability to accumulate tax-free savings funds breaks down/eliminates one of the most prominent barriers to achieving homeownership, the down payment. This Act serves as a tangible springboard to increase Black homeownership and real wealth-building prospects which the National Association of Real Estate Brokers (NAREB) includes in the meaning of its time-honored slogan, Democracy in Housing," said Donnell Williams, National President, National Association of Real Estate Brokers."
The American Dream Down Payment Act would let states establish American Dream Down Payment Accounts, which they would manage in the same way they manage 529 Plan accounts today. It would also allow prospective homeowners to save up as much as 20 percent of today's housing cost, indexed for inflation, to use for an eligible down payment and other housing costs. It would facilitate long-term savings for a down payment and allow contributions from family and friends and allow homebuyers using their American Dream Down Payment Account savings and earnings to use those funds tax-free at withdrawal for eligible expenses.
To protect American Dream Down Payment Account holders, the Securities and Exchange Commission would be required to set standards for the investments of eligible accounts and allowable fees.
This legislation is supported by the National Association of Realtors, Habitat for Humanity and the National Association of Real Estate Brokers.
Jones is a member of the Senate Banking and Housing Committee. Both Jones and Gardner face tough re-election battles this year.