Demand for guns in Alabama spiked after El Paso mass shooting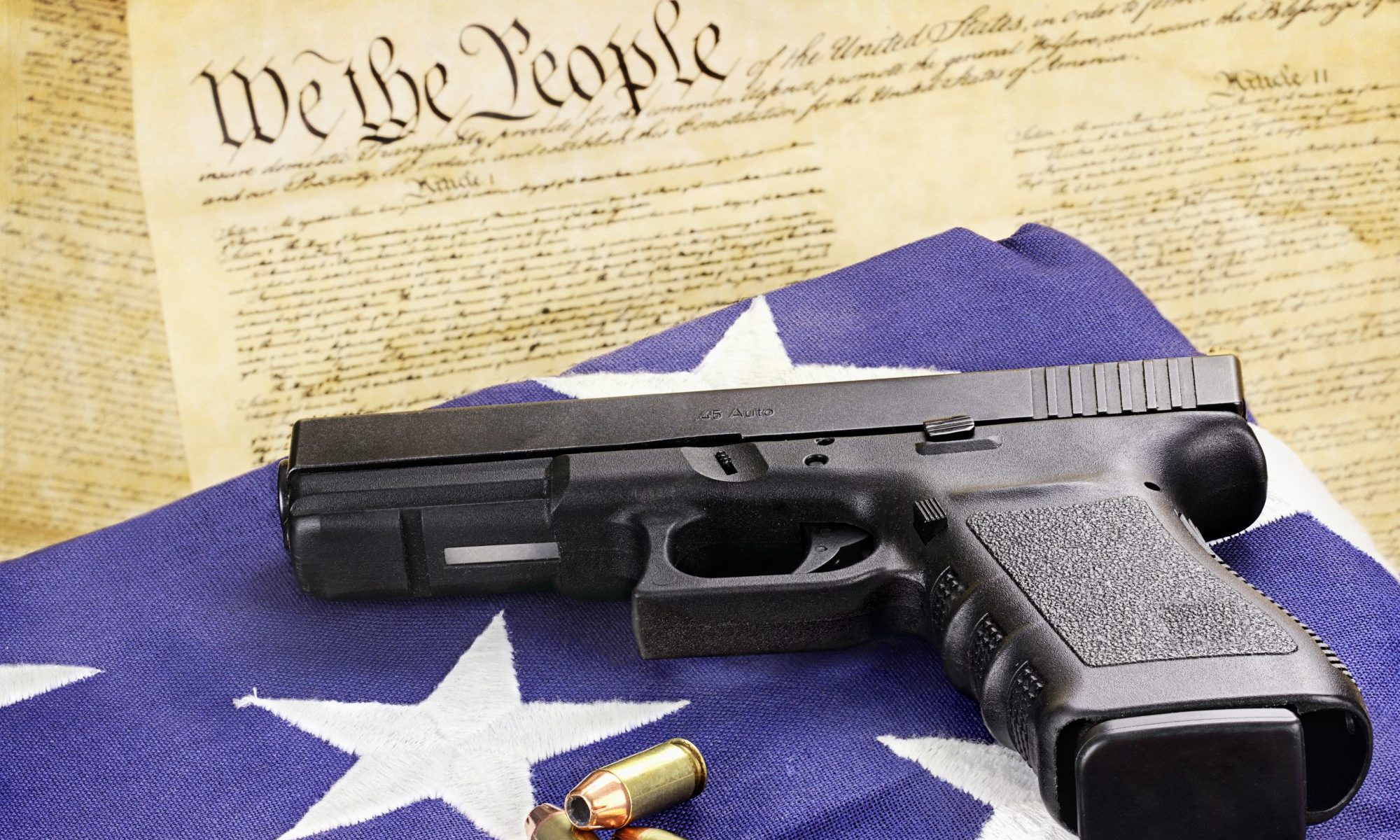 There were renewed calls for new gun control legislation following the horrific mass shooting in El Paso, Texas that left 22 people dead. Alabamians responded to the tragedy by going to their gun store and buying more guns according to a recent analysis of state by state background check data.
Following passage of the controversial Brady Handgun Violence Prevention Act of 1993, Americans have had to submit to background checks through the National Instant Criminal Background System (NICS) in order to purchase firearms.
The team at Cove Smart analyzed two decades of data from the NICS. They broke down the most popular times of the year for firearm purchases, also determining how many transactions are being denied.
The Alabama Political Reporter questioned Cove Spokesperson Dana Hummel about the results.
APR asked: After EL Paso was there a spike in gun background checks in Alabama?
"Yes, there was," Hummel said. "The El Paso shooting happened on 8/3/2019. In July 2019 in Alabama, there were 51,757 background checks. In August 2019, there were 69,377 background checks in Alabama. That's a 34% increase."
APR asked: Do we have percentages of Alabamians who were denied by the background check?
"The NICS doesn't offer data on denials by state, but we do know that 474,294 Alabamians underwent NICS firearm background checks in 2018," Hummel said.
According to the data, the number of Alabamians requesting background checks have increased 55.5 percent between 2018 and 2015. That is the second highest rate of increase in the country, trailing only Connecticut at 73.2 percent, though in Connecticut citizens are fearful of a state government that has become hostile to gun rights, passing some of the strictest gun laws in the country following the Sandy Hook mass shooting. There have been no significant changes in Alabama's gun laws in that same period of time. California was third, with an increase in that period of time of 35.8 percent.
APR asked: Does the state data breakdown into what general classes of firearms (handguns, rifles, shotguns) that are being purchased by Alabamians or is all that you have is that a background check occurred?
Hummel said that the "NICS doesn't offer stats on the types of guns being purchased, but it does have the types of guns people are getting background checks for. That can be found here."
According to the FBI data, 271,562 of the Alabama NICS checks were performed by Alabamians attempting to get concealed carry permits. The most popular guns in Alabama were handguns. 64,167 of the Alabama NICS checks were for handgun purchases. 61,950 background checks were performed for Alabamians purchasing long guns. The FBI does not distinguish between rifles, shot guns, and/or military styled semiautomatic long guns (popularly called assault weapons in the mainstream press). 3,701 of the background checks were for "other firearms." These are firearms that don't fit neatly into the above two categories. These include shotguns with a pistol grip or a handgun that fires a shotgun shell. In 4,754 of these background checks the purchaser was attempting to purchase multiple types of firearms at the same time. These numbers do not equate into firearm sales as we don't have the number of denials in Alabama and background checks also apply to people pawning, returning, or redeeming a pawned gun. It also does not factor in the number of background checks for a purchaser who was purchasing multiple firearms at the same time. None of this includes legal and illegal transfers without a background check being performed. Also prior to 2019, Alabamians with concealed carry permits were not required to undergo background checks at time of gun purchases so the actual number of firearms sold in Alabama likely far exceeds the number of non-permit background checks.
Through August Alabamians have already had more NICS checks for handgun sales than in all of 2018. 72,254 background checks have been performed for Alabamians seeking to purchase a handgun or handguns in 2019, far exceeding the 64,167 performed in 2018. Alabamians have performed just 48,922 background checks in 2019 for long guns in the first 8 months of 2019, which is less than the 61,950 performed in 2018; but hunting season begins in September and typically the strongest day of the year for gun sales is the Friday after Thanksgiving. There have already been 3,616 background checks for other types of firearms in Alabama and 3,462 purchasers were getting a background check for a purchase of multiple types of firearms at the same time. 216,800 NICS checks were performed for Alabamians seeking to get concealed carry permits.
Gun Sense chapters in Alabama are advocating for more restrictive gun laws in Alabama. better public safety measures. T
According to Cove, Connecticut, Alabama and California saw the largest increases since 2015 while Illinois has had the largest decrease (-59.9%) in gun background checks.
Alabama had the second-highest rate of firearm-related deaths in 2018.
26.2 million NICS checks were performed in 2018. That is up from just 9.1 million in 1999.
Of the 26.2 million background checks in 2018, only 99,252 resulted in the transaction being denied. Of these. 58,422 were denied for criminal records, 19,630 were denied for reasons of mental health and addictions, 10,523 were domestic violence related, 7,476 were state prohibited people, 2,983 denials were related to immigration status and 218 were denied due to dishonorable discharges and or other federally prohibited reasons.
Gun sense groups are expected to propose more restrictions on the Second Amendment right to bear arms. Pro Second Amendment groups vow to fight further restrictions.
There are an estimated 393 to 403 million guns in the United States. The American civilian population owns more handguns by some estimates than the rest of the world combined.
Alabama's Black Belt lacks quality internet access, report finds
Twenty-two of 24 Black Belt counties are below the statewide average of 86 percent of the population who have access to high-speed internet, and two Black Belt Counties — Perry and Chocktaw — have no access at all. 
During an online video briefing Monday on a report about a lack of internet access in Alabama's Black Belt, University of Alabama student Brad Glover warned reporters that he could get kicked off the briefing at any moment. 
That's because he was talking during the video briefing by way of audio only, using his cell phone, as he does not have access to high-speed internet access at his Linden, Alabama, home in the Black Belt's Marengo County. 
The COVID-19 pandemic that sent students home to study online left many in the Black Belt and other rural parts of Alabama in the lurch, without access to the high-speed internet enjoyed by so many other Americans, according to the latest report in the University of Alabama's Education Policy Center's Black Belt 2020 series. 
The latest report, titled "Internet Access Disparities in Alabama & the Black Belt," found that 22 of 24 Black Belt counties, as defined by the Education Policy Center, are below the statewide average of 86 percent of the population who have access to high-speed internet, and two Black Belt Counties — Perry and Chocktaw — have no access at all. 
"It is still a terrible struggle for me to connect to get the things done that are required," said Glover, who interned with the Education Policy Center. 
Stephen Katsinas, director of the Education Policy Center, said that in the 1930s, nine of ten rural homes lacked the electric service that urban American homes, by that point, had for 40 years. 
"The Rural Electrification Act was passed to address this abject market failure," Katsinas said. "Today, as the COVID pandemic has shown, access to high-speed internet is as essential to rural Alabama as the REA was in the 1930s. Alabama must directly address the market failures that exist today to bring high-speech internet to every rural Alabamian, so that our rural workforce can access the lifelong learning skills they need, and our rural businesses can compete globally." 
The COVID-19 pandemic has also spotlighted the need to expand the growing area of telemedicine. 
Dr. Eric Wallace, medical director of Telehealth at UAB, told reporters during the briefing Monday that patients are largely doing telehealth from their homes, and explained that disparities in access to high-speed internet present a problem for them. 
"Since the COVID-19 pandemic began, UAB has done approximately 230,000 telehealth visits, and 60 percent of those were done by video," Wallace said. 
"Forty percent are audio only, and why is audio only? It's because we do not have broadband," Wallace said. "So it's not just broadband. It's broadband. It's tech literacy. Socioeconomics, to have a device in your home. It's all of that."
Wallace said that the coronavirus crisis has made clear that telemedicine is a "100 percent necessity" and that patient satisfaction studies make clear it's not going anywhere. 
The reasons for disparities in access to high-speed internet are myriad, explained Noel Keeney, one of the authors of the report and a graduate research assistant at the Education Policy Center. 
Keeney noted a study by BroadbandNow that estimates there are 154 internet providers in Alabama, but there are 226,000 Alabamians living in counties without a single provider, and 632,000 in counties with just a single provider. 
Even for those with access to internet providers, Keeney said that just approximately 44.4 percent of Alabamians have internet access at a cost of $60 monthly or below. 
"If we really care about our rural areas, we need to make an investment, and it needs to cut off that cost at a very low rate," Wallace said. 
Katsnias said there's a growing consensus on the part of Alabama's political leaders that access to high-speed internet is an important issue, noting that Gov. Kay Ivey in March 2018, signed into law the Alabama Broadband Accessibility Act, which has given internet access to nearly 100,000 Alabama students. 
"In March, Gov. Ivey awarded $9.5 million in broadband expansion grants, with a significant amount going to Black Belt communities," the report reads. "This was followed by $5.1 million in additional grants in May." 
"The State of Alabama also allocated $100 million in federal CARES Act-related dollars for "equipment and service for broadband, wireless hot spots, satellite, fixed wireless, DSL, and cellular-on-wheels to increase access for K-12 students undergoing distance learning," the report continues. 
An additional $100 million in CARES Act funds were made available to facilitate virtual learning across Alabama's K-12 schools, researchers wrote in the report, and another $72 million in federal aid went to the state's colleges and universities. 
Katsinas said however those federal funds are spent, the state still needs a long term plan for how to address the disparities in access to high-speed internet. 
"We need a long term plan and we need to do what we can do immediately," Katsinas said
Read more of the Education Policy Center's reports in the "Black Belt 2020" series here.