Former Alabama corrections officer indicted in beating of two inmates
A former Alabama corrections officer has been indicted on charges that he failed to stop an officer under his command from beating two inmates at the Elmore Correctional Facility. 
Willie Burks, 39, is charged with making a false statement to a federal grand jury and with failing to stop another officer from "kicking and striking with a baton a handcuffed and complaint inmate," according to a press release Wednesday from the office of U.S. Attorney Louis Franklin Sr. 
Three other officers have already pleaded guilty in connection with the beatings. Former corrections officer Ulysses Oliver pleaded guilty to unlawfully assaulting two handcuffed inmates. 
Briana Mosley and Leon Williams pleaded guilty for failing to stop Oliver, according to court records. 
According to Oliver's plea agreement, on Feb. 16 Oliver watched surveillance footage of what another officer said may be two inmates picking up a package of contraband outside of the visitation area's fence line. After watching the video Oliver "became enraged" and went into a room where both inmates were sitting quietly and with their hands handcuffed behind their backs, according to court records. 
Oliver pulled one inmate from the room, shoved him to the wall then knocked the inmate to the floor. Oliver then hit the inmate approximately 19 times with his baton on his "legs, head, arms, back and body." Throughout the assault the inmate was not resisting, according to court records. 
Oliver then took the other inmate into the hallway and hit than man three times with his baton in the head, back and leg. After the inmate fell to the floor Oliver hit him seven more times with his baton and kicked him. That inmate also didn't resist, according to court records. 
Once back inside the room Oliver shoved the tip of his baton into the face of one of the inmates, cutting him underneath his eye. 
"Oliver assaulted the victims as punishment because he believed that the victims had brought
contraband into the facility," according to the U.S. Department of Justice press release. "Oliver assaulted the victims in the presence of other ALDOC correctional officers, who did not intervene to prevent the assaults."
According to Oliver's plea agreement the former officer lied in his written reports in an attempt to downplay the severity of the beating. 
Williams, in his written statement after the beating, said that he told Oliver to stop, but he had not done so, according to Williams' plea agreement. 
Eddie Burkhalter: [email protected]  On Twitter @BurkhalterEddie
Alabama parole officers seize firearms, ammunition and drugs in Enterprise
The seized evidence will be presented to a grand jury for further action and to authorities for potential federal charges.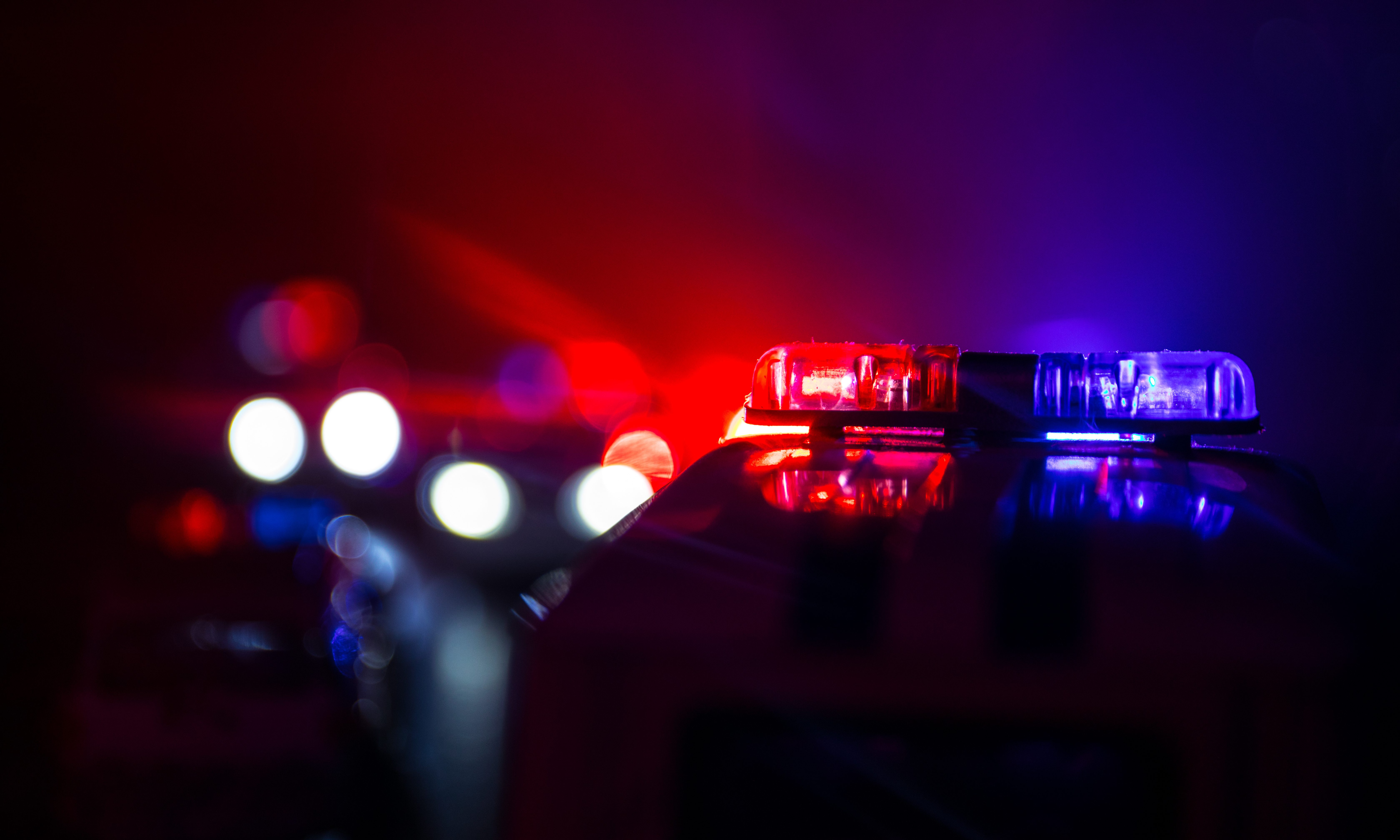 Officers of the Alabama Bureau of Pardons and Paroles on Wednesday seized two semiautomatic weapons, ammunition and drugs from a convicted armed robber in an operation in Enterprise. One of the seized weapons was stolen.
Alabama Bureau of Pardons and Paroles director Charlie Graddick praised officers Jared McPhaul and Troy Staley for their work.
"The first job every day of our officers is to protect public safety," Graddick said. "These officers stopped a parolee with a violent history from potentially using illegal weapons to harm someone. We are all grateful for their hard work and dedication."
The officers arrested parolee Jay Gatewood on a parole violation. Gatewood is out on parole after serving prison time for first-degree robbery and child abuse. Evidence of a possible parole violation was found after a search of Gatewood's car.
The seized evidence will be presented to a grand jury for further action and to authorities for potential federal charges.
Parolees are required to report to parole officers periodically. Gatewood had failed to report for the month of October so McPhaul directed him to come to the Enterprise office to report. The officers had received a tip that Gatewood might be engaging in illegal activities.
When Gatewood arrived, the officers, acting on the tip, asked if there was anything improper in his vehicle. On questioning, Gatewood admitted to the officers that there was a gun in his car.
McPhaul and Staley then searched the vehicle and found two 9 mm semiautomatic handguns. They also found three ammunition magazines, two of which were fully loaded, and a jar of marijuana with a digital scale.
The parole officers turned the evidence over to the Enterprise Police Department. McPhaul said that one of the guns had been reported stolen.
On March 17, 2008, Gatewood was sentenced to 25 years in prison for the armed robbery of a Dothan law office. He received three additional years for a child abuse conviction.
After serving just eight years of his sentence with the Alabama Department of Corrections, Gatewood was paroled in 2016. This was before Graddick was appointed the director of Pardons and Paroles. Gatewood has been supervised by parole officers since his release from prison.
For a convicted criminal to be in possession of firearms is a federal offense. That as well as the possession of illegal drugs and stolen property are all parole violations.
Gatewood, who has been jailed for the alleged parole violations, could potentially have his parole revoked for any one or more of these offenses. That will be determined in a future hearing.
Gatewood could potentially face new charges in the federal system for the gun charge. The stolen property and the marijuana could also be prosecuted in the state court system.
The possession of the digital scale is an indication that the marijuana was for other than personal use.
Depending on the amount of marijuana in the jar and any other evidence presented to the grand jury, Gatewood could potentially face a felony drug charge.