Opinion | Do you really want Marsh to hand pick State School Board?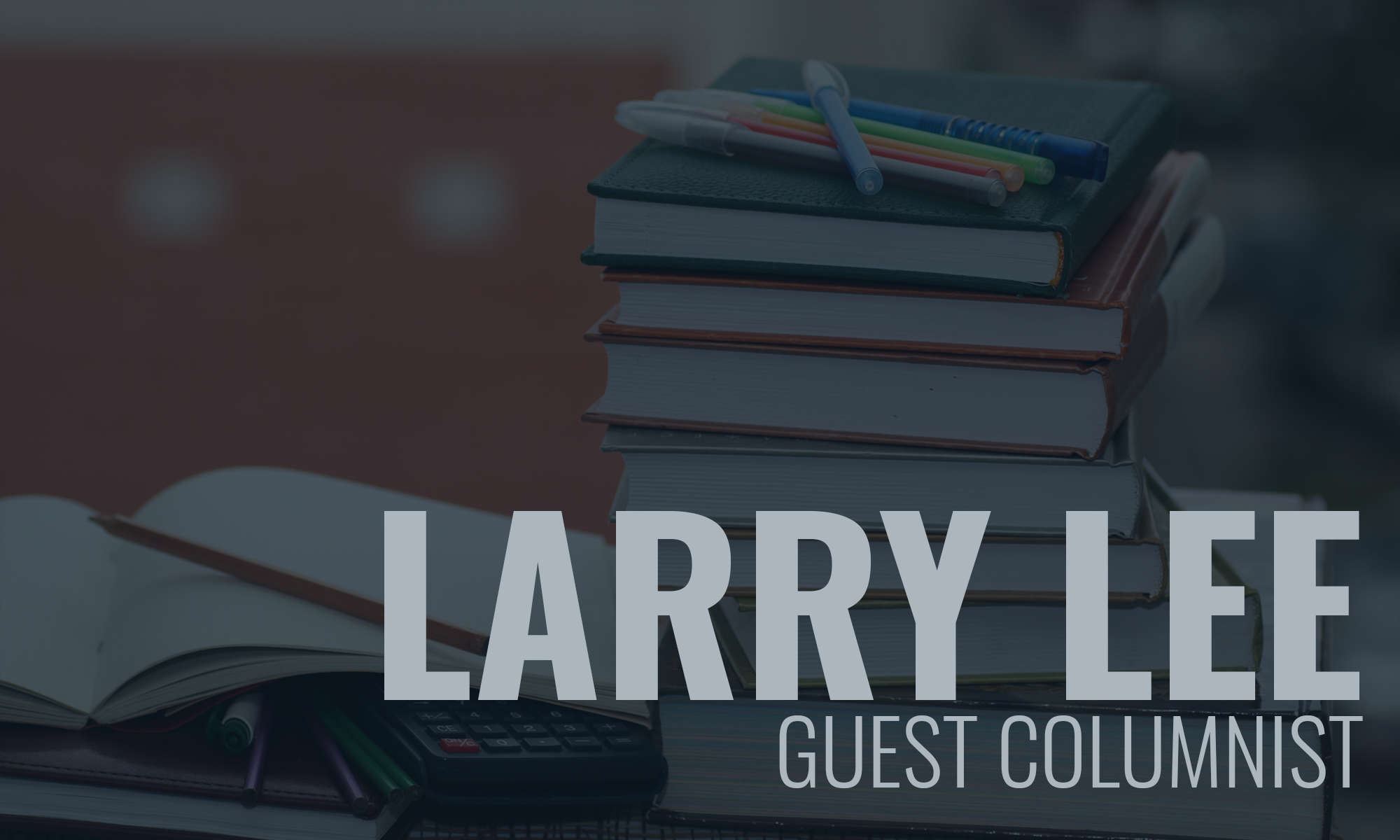 Let's cut right to the chase.
If the voters of Alabama approve a constitutional amendment next March that switches us from an elected to an appointed state school board, Senate majority leader Del Marsh will be in total control of the board.
To date, most discussion of the amendment has virtually ignored the fact that the legislation passed in May calling  for this vote says: "Each member appointed to the commission shall be subject to confirmation by the Senate…"
Interpretation: Since Marsh controls the supermajority senate with an iron hand, no one will be appointed without his approval.
Given his track record with public education, this is a very scary thought.
After all, Marsh pushed through the Alabama Accountability Act in 2013 and later boasted that he made sure no one in education knew about this bill because they might have opposed it.  At last count, AAA has diverted $145 million from the education trust fund so that about 3,500 students could get scholarships to private schools.  The public was told over and over again that this bill would "help poor kids stuck in struggling schools by their zip codes."
There is only one problem.  No one in the Black Belt can find any of these students.
Marsh was also the godfather of the charter school law passed in 2015.  As spelled out in the law, charter schools are governed by a commission made up of appointments from the governor, lt. governor, speaker of the house and senate majority leader.
How has that worked?  Judging from the fiasco in Washington County about a charter approved by the commission, not so well.  Do we really want to take a chance that an appointed state school board would be any better?
While language in the amendment legislation says that the governor "shall ensure that the appointed membership of the commission reflects the geographical, gender, and racial diversity o the students enrolled in public K-12 education in the state," it should be noted that this is similar to language in the charter law that has been virtually ignored.
For instance, according to the law, "The appointing authority shall consider the eight State Board of Education districts in determining the geographical diversity of the commission."   But of the nine commission members serving prior to August 8, 2019, four of them were from Montgomery and none from Mobile.  How's that for geographical diversity?
The charter law also says that one commission member appointed by the speaker and one by the majority leader SHALL be recommended by the minority party in each body. There is no indication that this has ever been done.
So just because we have some words on some paper apparently doesn't mean that in the cauldron of political maneuvering, anyone will pay much attention to them.
And while there is no doubt that Governor Ivey is very interested in public education and attends most state board meetings, she is the excepti8on, not the rule, when it comes to governors.
Look at our previous two governors, Bob Riley and Robert Bentley.  They rarely attended state board meetings.  When the accountability act was passed, Bob Riley quickly created the Alabama Opportunity Scholarship Fund, a scholarship granting organization, to dole out money contributed by big companies seeking tax breaks at the expense of public schools.  (Riley raised $17 million in 2013.  Some $14 million came from only two sources.  And we are supposed to believe that Riley's only interest was "helping poor kids stuck in failing schools by their zipcodes?"
Bentley's track record was equally suspect.  After all, he's the governor who proclaimed in a speech that "Education sucks."  His was the deciding vote that brought Mike Sentance from Massachusetts to Alabama to be state superintendent in 2016.  Has there ever been a more disastrous decision for our public schools?
And don't forget that Bentley made an appointment to the state school board when he picked Matt Brown of Baldwin County to fill a vacant seat.  His credentials?  He had never attended a public school, said that his children never would either, and worked tirelessly in 2015 to defeat a vote in Baldwin County to better fund schools.
Of course, governors are term-limited and will not serve forever.  But legislation is not term-limited and what happens when the next Bob Riley or Robert Bentley becomes governor?
We are treading on dangerous ground with this amendment.  And never forget that at this point in time, if it passes, Del Marsh will virtually control our public school systems.
Opinion | FEMA's Hurricane Sally response
So, how has FEMA performed in responding to Hurricane Sally? So far, pretty darn well.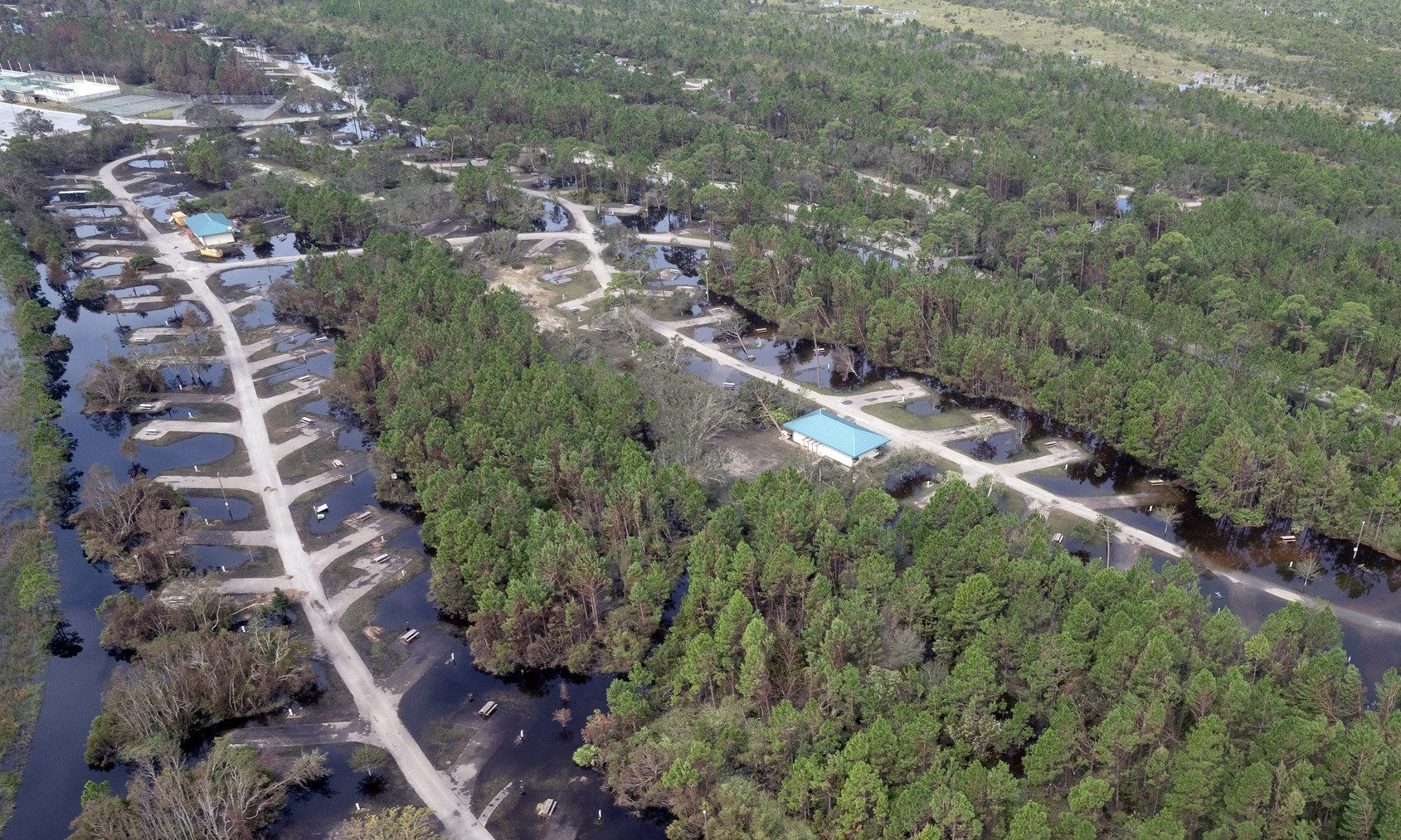 Most people in Alabama have heard of FEMA, the Federal Emergency Management Administration. Its name is a little misleading because emergencies by their nature aren't so much managed as responded to, often after the fact. You can't manage a tornado or an earthquake, for example, but you can and should respond to it.
Hurricanes are facts of life down here and nearly every part of our state, not just the coast, have been affected in some way by at least one. We can prepare for hurricanes and guard against the worst consequences and that starts with each of us as individuals, family members and citizens doing our part to be prepared to protect and take care of ourselves, family members and neighbors. Alabamians are actually pretty good at doing that.
But, there is also a role for governments at all levels. Local governments actually play the most important public role because they are closest to the people of their areas and have the first responders already employed and trained to take care of the needs of local residents during the period running up to, during, and in the immediate aftermath of the storm. State governments manage the preparations before the storm and provide the support local governments need afterward to do their jobs. The federal government supports the state and local efforts, which typically means providing the lion's share of the money needed, anywhere from 75 percent to 90 percent of the costs. So there's not one emergency management agency involved in responding to hurricanes but three, corresponding to each level of government.
The day before Hurricane Sally hit, I was individually briefed by the Director of the National Hurricane Center Ken Graham, FEMA Administrator Pete Gaynor and Coast Guard officials. That same day I went to the White House and made sure we had a good line of communication in case we needed help, which looked likely at the time. I have to say, the White House was immediately responsive and has continued to be so.
How has FEMA handled the federal response to Hurricane Sally? When the state of Alabama requested a pre-storm disaster declaration, which triggers federal financial support for preparations and response during the storm, FEMA and the White House gave the okay in just a few hours. On that day before when I spoke with the White House, I asked them to send FEMA Administrator Gaynor to my district as soon as possible once the storm cleared to see the damage and meet with local officials. He came three days after the storm and spent several hours touring the damage with me and meeting with local leaders. When the state of Alabama requested a post-storm declaration, triggering federal financial support for public and individual assistance, FEMA and the White House responded affirmatively in less than 48 hours – record time.
Public assistance is federal financial support for the costs to state and local governments as a result of a storm. This includes water bottles and meals ready to eat for locally requested points of distribution, debris removal and cleanup costs (think of the large tandem trucks picking up debris piled up on the right of way), as well as the costs to repair damage to public buildings and infrastructure like roads and bridges, and in the case of Sally damage to the Port of Mobile.
Individual assistance, as the label states, goes to individuals affected by the storm. Private assistance won't pay something you have insurance for, but it does pay for a variety of losses, particularly having to do with an individual's home. So far 60,000 Alabamans have applied for individual assistance and already FEMA has approved $42 million. If you haven't applied for individual assistance there's still time for you to do so online at DisasterAssistance.gov, or if you need help in applying call FEMA's Helpline at 1-800-621-3362. If you have applied for individual assistance and have been denied, appeal the decision because frequently the denial is simply because the applicant didn't include all the needed information.
Many people were flooded by Sally and over 3,000 of them have made claims to the National Flood Insurance Program. Over $16 million has already been paid out on those claims. The Small Business Administration has approved over a thousand home loans to people with storm losses, totaling over $40 million, and many more loan applications are still pending.
So, how has FEMA performed in responding to Hurricane Sally? So far, pretty darn well. I want to thank FEMA Administrator Gaynor for coming down here so quickly after the storm and for FEMA's quick and positive responses to all our requests. And I want to thank President Trump for his concern and quick response to Alabama's requests for disaster declarations. Hurricane Sally was a brutal experience for us in Alabama, but FEMA's response shows that government can do good things, helping people and communities when they really need it.