Opinion | The Political Graveyard is full of Congressmen who have tried to run for the Senate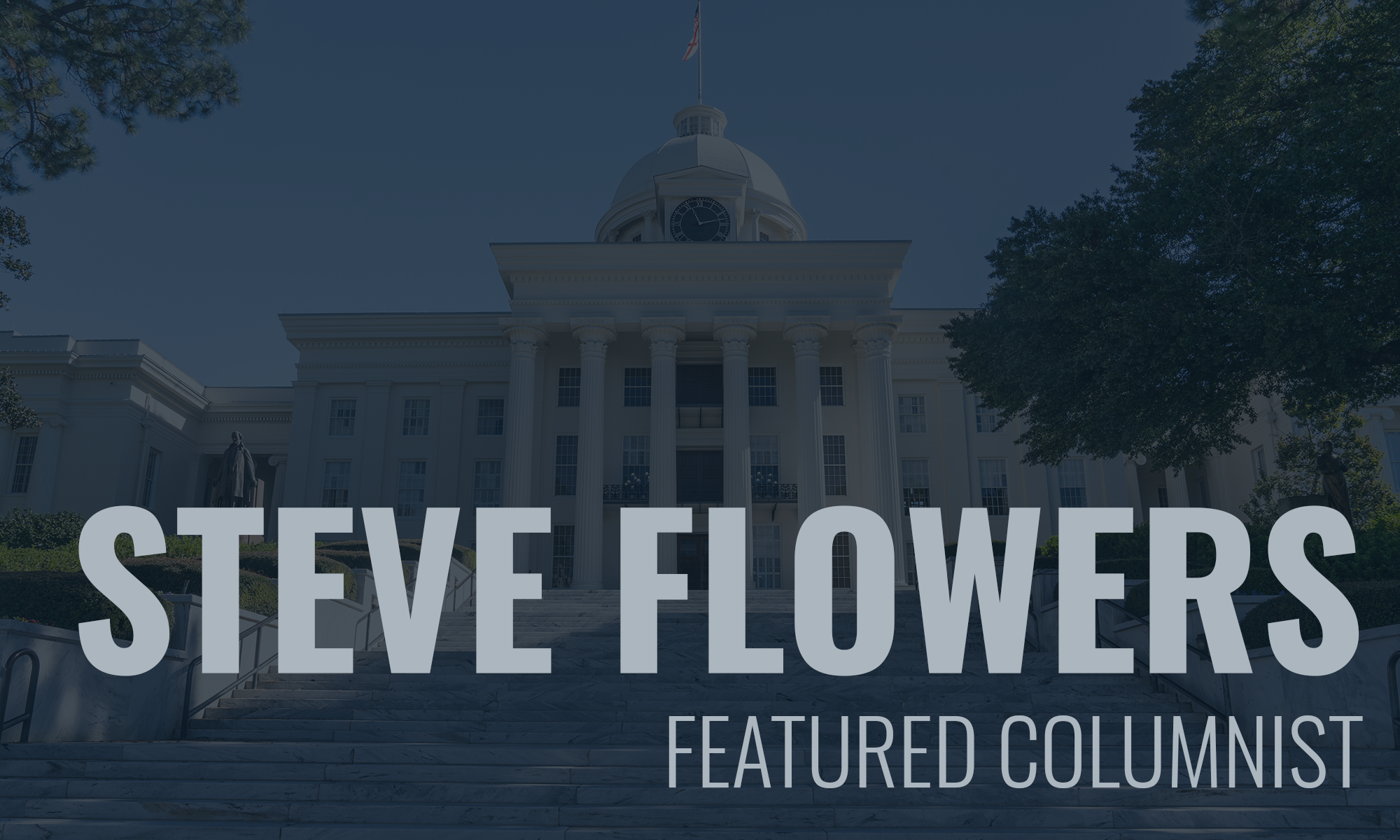 The field is probably formulated for our 2020 Senate race.  A Republican will be heavily favored to capture the seat currently held by our Democratic Senator, Doug Jones.  Alabama is one of if not the most Republican states in the nation.  It is quite an anomaly that a liberal Democrat has sat in that seat for over a year.
Recently I got a very nice letter from a lady who reads my column regularly.  She kindly told me that she has read my column religiously for over decade and that she trusts my analysis of Alabama politics.  She, however, said, "Mr. Flowers, I notice how you are always sounding the opinion that Doug Jones will most surely be defeated in 2020.  You also take that position regarding all Democrats on your television interviews.  You may well be right in predicting that since the state is so blindly in love with Trump.  However, it strikes me that you could on occasion lend your voice to positives about Doug Jones and others and perhaps give more balanced information.  No need to stoke the fires of it's all over before it is, might even cause some voters to think about the alternative to Roy Moores and Gary Palmers of the world."
My response to her was as follows, "Thanks for your nice note and thanks for reading the column.  I have strived over the years to be objective, nonpartisan, nonjudgmental, nor to express my personal opinion of candidates or issues.  I simply attempt to analyze and formulate analysis and explain to my readers, listeners, and viewers what is happening and why it happened to my fellow Alabamians. I personally like Doug Jones and although he is more liberal than most Alabamians, he is a good man.  However, from an objective viewpoint as an Alabama political columnist and commentator, Alabama is a very red Republican state. The results of last year's gubernatorial race confirmed that for me.  Walt Maddox was the perfect moderate candidate.  He got 40 percent of the vote in the general election.  That appears to be the maximum threshold for a Democrat in a statewide race in the Heart of Dixie.  Jones will be hard pressed to hit that 40 in a presidential year."
Having shared that dialogue and my opinion with you brings us to this question.  Which Republican will take Jones place next year? I first posed this question in April.  It was before the horses were lined up and we speculated that there may be some of our Republican congressmen that might take the plunge.  Congressman, Robert Aderholt, opted out early.  With over 20 years of seniority in the House and in line to be Chairman of the House Appropriations Committee, he has wisely chosen to stay where he is and stay the course in Congress.
My suggestion was that Congressman Mo Brooks would be a strong candidate.  He has a true conservative pedigree and is loved by the Washington right wing groups.  He is also from the vote rich Huntsville-Tennessee Valley area.
Brooks quickly informed me that he did not want to risk his safe House seat to gamble on the Senate race and lose his seat.  When he ran in 2017, it was a Special Election and he had a free shot and didn't risk his Congressional Seat. This same reasoning has given pause to a good many Congressmen over the years who would love to be a United States Senator.
I told Mo Brooks I did not blame him for his reluctance to gamble. I shared this story with him. When I was a young boy, I cut my teeth politically campaigning and working for my congressman, Bill Dickinson.  He was a great Congressman and served the old second district for 28 years.  He was a stalwart advocate and savior for the military bases in Montgomery and the Wiregrass.  One day when we were riding down the road together, I remember I was driving him to Opp to speak to the Rotary Club, I asked him why he didn't run for the Senate.  He shared an old adage he had heard in the congressional cloakroom.  He said, "Steverino, the political graveyard is full of congressmen who have tried to run for the senate."
See you next week.
Steve Flowers is Alabama's leading political columnist. His weekly column appears in over 60 Alabama newspapers. He served 16 years in the state legislature. Steve may be reached at www.steveflowers.us.
Opinion | Voting doesn't have to be a health risk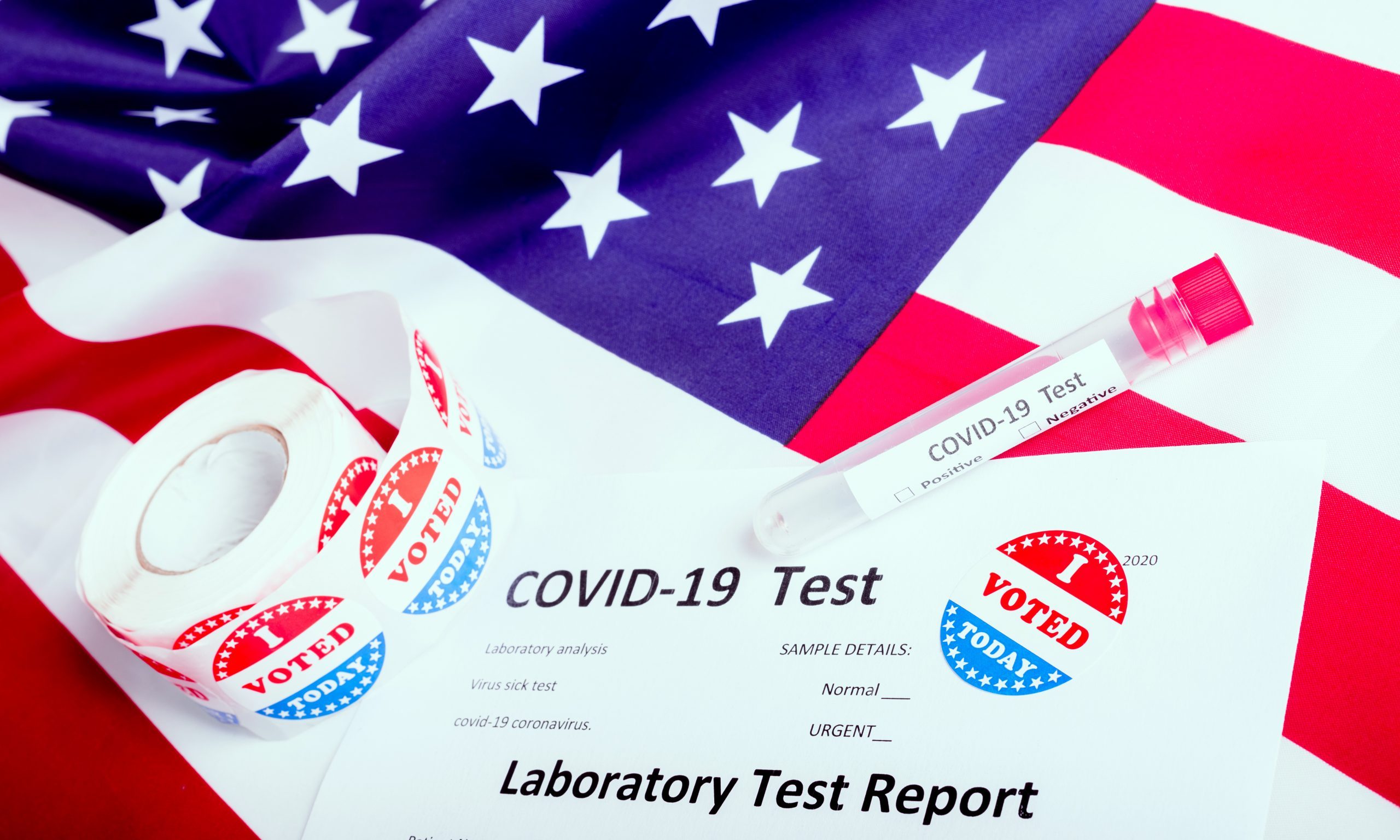 My vote was suppressed Tuesday. I didn't vote because I was not going to submit myself to walking into a polling station, even masked, during a coronavirus pandemic that is raging out of control.
There were attempts to require masks of voters and poll workers. It's the law in Jefferson County. But Secretary of State John H. Merrill and State Attorney General Steve Marshall opposed that. I could have participated in curbside voting, as one judge ordered, but Merrill and Marshall fought that in the courts, too, and won.
Hardly a better example of active voter suppression than going to the courts to make sure voting is as difficult as possible.
Yes, I could have applied for an absentee ballot, but there are hurdles there, too. The only real race on the Democratic Party ballot was one for Jefferson County Treasurer. So I let my vote be suppressed. Without a pandemic, I would have just run into my polling place and out, taking less than five minutes.
Sometimes, when you have a wife whose immune system is compromised, it's better to keep a low profile and not be present where the disease may have a presence. I don't miss voting in many elections, but I decided this one just posed too many risks for me to participate.
So Merrill's voter suppression strategy worked, at least on me. Congratulations, Mr. SoS! Your Republican masters are no doubt very proud of you.
Actually, voter turnout was just above 17 percent, according to Merrill's office, which for a runoff postponed from March and during a COVID-19 surge probably isn't too bad. Turnouts have been worse during times free of pandemic.
And not just to pick on Merrill – I do that because he knows there are many barriers to folks having an easy route to voting in Alabama, but he acts like there aren't – but the biggest voter suppressor on Tuesday was the pandemic. The Democratic Party runoff was pretty low-profile, except for a U.S. House runoff in the First District.
The featured event was the Republican Party runoff for the U.S. Senate nomination between former Attorney General Jeff Sessions, trying to win his old Senate seat back, and former Auburn football coach Tommy Tuberville, a political novicewho doesn't seem to have a clue. It wasn't much of a campaign. Tuberville pretty much spouted platitudes about Donald Trump and little else, while Sessions spent most of his time pathetically begging voters to return him to the post he held for two decadesbefore selling out to Trump, who later stabbed Sessions in the back and endorsed Tuberville.
Tuberville won handily, and will face Sen. Doug Jones, the Democrat, on Nov. 3. Don't count out Jones, though a lot of people already have. Jones, no left-wing liberal by any measure, is a scrapper who won't go down without a fight, even though his Senate seat is considered the most vulnerable for Democrats this election year. But at some point, Tuberville is going to have to do something besides praise Trump, whose poll numbers are in free fall, and on the issues, Tuberville is nowhere near Jones' league.
Now we wait for the Nov. 3 General Election, where Trump is up against former Vice President Joe Biden. Biden is ahead in the polls, even in some states that haven't voted Democratic in a while. But as we saw with Democrat Hillary Clinton in 2016, Democrats cannot be cocky; too often, they find a way to blow an election.
There are all sorts of character flaws in Trump, including that he's an unabashed racist. But he is a good campaigner, especially to his base. True, that base doesn't generally feature the sharpest minds around, but they do turn out, and won't be deterred even with the current plague running amok.
Should Biden select an African-American woman as his vice president, and if Biden's campaign continues working hard across the country to make sure his voters show up, the former vice president could win in a landslide. But not if voters, especially suburban women and African Americans, don't go to the polls.
Turnout will be the key, and there's nothing to indicate that on Nov. 3 we still won't be in the throes of this damned virus that has disrupted everybody's lives.
Yes, Trump mishandled the response to COVID-19. But he's made it clear where the virus is concerned, he's done. The 135,000-plus American deaths doesn't move him at all. He argues that if we just didn't test as much, we wouldn't have as many virus cases. That's a ridiculous statement, and he's been ridiculed for it. The cases are there whether we test or not. Trump is more than just goofy; he's mentally unstable.
So from now to November, Merrill should be working with the governor and other state officials to come up with a plan to make voting safe and easy. The best alternative, of course – the one that scares Republicans to death – is mail-in ballots. But Merrill and others will complain that risks voter fraud, a claim never substantiated in any significant way by the Republicans who are masters at voter suppression.
In November, I won't have the luxury of not really having something to vote for. We must get this pathological narcissist out of the White House, and many of us will put our lives on the line, if necessary, to do it.
It's really up to state officials, led by Merrill, to make sure Alabama voters can do that in as safe a way as possible, and the safest way cannot factor voter suppression into the mix. That may be too big a task for Merrill.