Opinion | Trump administration corruption shouldn't surprise anyone in Alabama
Congratulations, America, the Trump administration has done it!
In less than one presidential term, Trump and his assorted band of goons, drifters, conmen and carnival barkers have managed to turn the United States of America into a larger version of Alabama. 
Now all of you can get a little taste of the incompetency, corruption, ignorance, racism, homophobia and the daily what-in-the-ever-lovin'-hell feeling that we all live with here in the Heart of Dixie. 
Not to pat myself on the back, but I predicted this steady march towards Alabamization when the Orange Clown was elected president and immediately tabbed Jeff Sessions as his AG and took that ghoul Stephen Miller along with him. 
That was before the Mueller Report, before the multiple indictments and before we found out that the president of the United States paid hush money to a porn star. 
It honestly wasn't a hard prediction to make from this seat here in the most corrupt state in the country. 
You simply can't put that many corrupt, unqualified, greedy and just plain dumb people under one roof — even the extra large one at the White House — and it not result in corruption chaos. 
The likes of which only Alabama knows. 
Because, you see, before you had Donald J. Trump and his traveling band of misfits, we had Mike Hubbard, Bob Riley, Robert Bentley, Luther Strange, Roy Moore and Oliver Robinson. 
We had the two-year college scandal, the Luv Guv, the Hubbard trial, the North Birmingham Superfund scandal and the general everyday shenanigans that would be huge stories anywhere else. 
What's happening in D.C., pfft, that's a normal Tuesday in the spring for us. 
I mean, drumming up "investigation scandals" to hurt a political opponent? Ha! We've been doing that for years. 
We literally accidentally impeached a governor using the same tactics. Gov. Guy Hunt was never supposed to be booted out of office. He wasn't even supposed to be really investigated. His political rivals just conjured up a phony ethics investigation to force him to see things their way. And then, oops. 
We've been manufacturing phony scandals like that for so long that no one even batted an eye when Hubbard — a man indicted by a grand jury on 23 counts — tried to claim that's why he was being prosecuted. The jurors heard that, giggled, and found him guilty of 12. 
Oh, and you think an AG carrying the water for a president and a political party, instead of following the law, is big news? 
Give me a break, rookies. We invented that move. 
Our AGs haven't followed the laws in years. Most of them haven't even read law books. They just skimmed a John Grisham novel while in line to buy a porn magazine at a bookstore. (In another town, of course.) 
You think it's bad that ol' Willie Barr is blindly defending the president and rubber stamping any decision Trump makes? 
In Alabama, Luther Strange was blindly signing pre-written letters from a law firm working for a coal company that was under EPA investigation for poisoning children for decades in Birmingham. 
And if you think Barr's protections of Trump's racist acts is noteworthy, try this on: 
Jeff Sessions, who received his training in Racist AG'ing while working as our AG in the 90s (you're welcome, America), once took the extraordinary step of blocking a lawsuit that would have resulted in equitable funding of public schools, even the ones in predominantly black districts. Sessions used the majority of the AG's budget to fight that case for years. 
Maybe it's unfit Supreme Court justices that's troubling you. 
Our chief justice was Roy Moore. Twice. 
I rest my case. 
A lack of morals and honesty at the very top bothering you? 
Three of our past four governors have gone to prison. And everyone pretty much agrees that the fourth guy — the one who didn't go to jail — was the most corrupt of them all. 
This is the America you can expect until this clown show comes to a close. It's the America you get when your interest is solely in providing a haven for rich, white, Christian males. 
It is the America you get when your morals revolve around serving yourself first and last. It is the America you get when greed is deemed good and helping the least of us is deemed SOCIALISM! 
And we know how that America turns out. 
Just like Alabama.
Print this piece
Opinion | What happened in Huntsville Wednesday night was disgraceful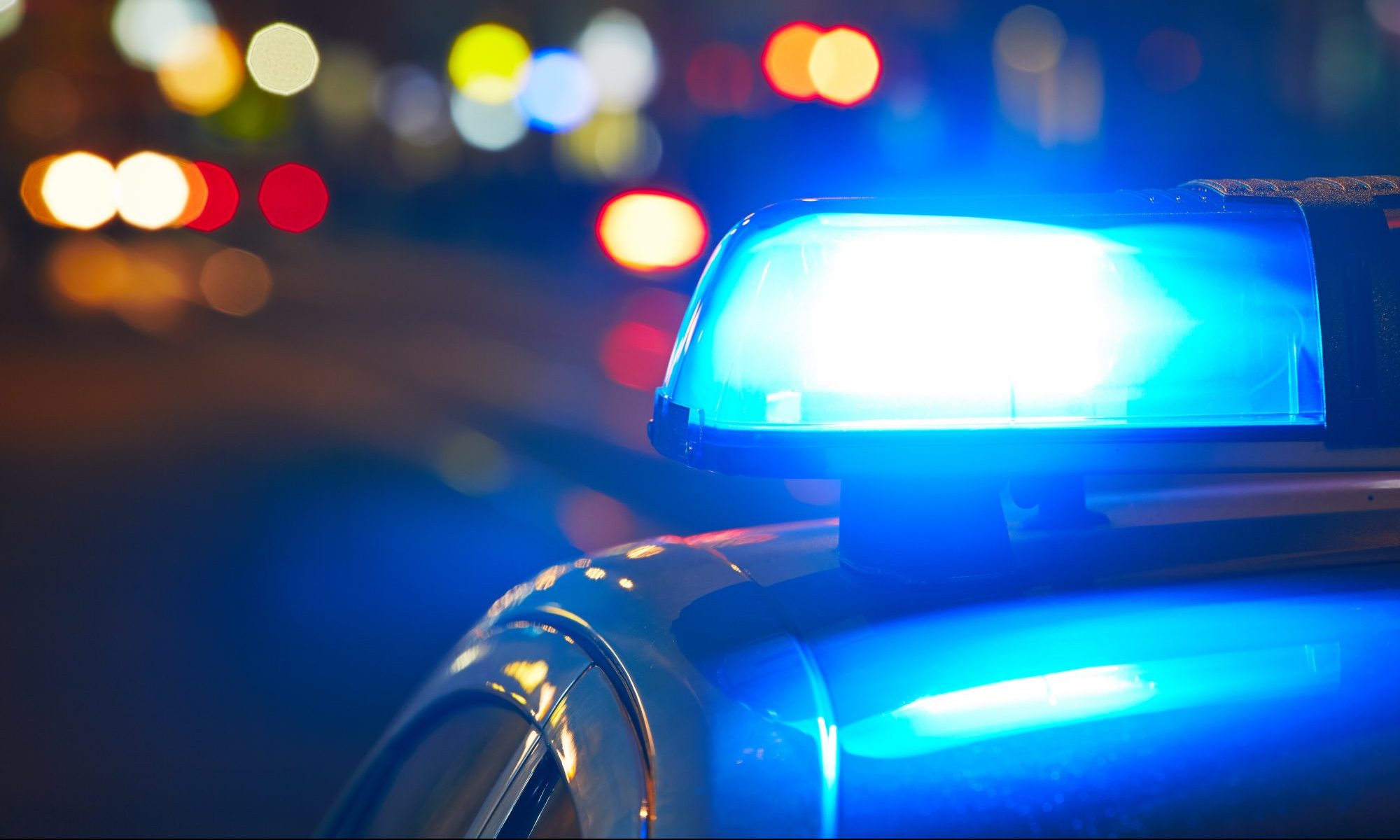 Law enforcement officers in Huntsville assaulted dozens of people Wednesday night following a peaceful protest and march. 
This is the accurate description of what took place in Huntsville. 
I don't care what you heard on "the news" or what you read on Facebook or Twitter. That's what happened. 
Following a peaceful protest downtown — for which the NAACP obtained a permit, because it planned to block traffic — dozens of protesters, gathered to speak out about police brutality of black citizens in the aftermath of the murder of George Floyd, began to march around the downtown area. 
This is their right. It is guaranteed by the U.S. constitution. 
Contrary to popular belief, and according to legal guidance posted by the American Civil Liberties Union, you do NOT need a permit to peacefully assemble. In fact, it is against the law for anyone — or any law enforcement agency — to prevent you from peacefully assembling in response to a breaking news event.  
And yet, that's exactly what happened in Huntsville. 
Huntsville Police, the Madison County Sheriff's Department and — for some reason that no one could immediately explain — the Alabama State Troopers began firing tear gas and rubber bullets at people who were peacefully marching. 
In attempting to explain why such actions occurred, Lt. Michael Johnson of HPD essentially admitted that officers acted improperly. 
He told TV station WHNT-19 that officers attempted to clear the area by telling the lawfully gathered crowd to disperse. When the crowd instead decided to exercise its right to assemble, Johnson said, officers began using force, including firing the rubber bullets at innocent men, women and children and spraying the crowd with pepper spray and tear gas. 
(Just a quick little FYI: Tear gas has been deemed a chemical agent and the Geneva Convention specifically bans its use in war. But it's still legal for police departments to toss into peaceful crowds.)
Johnson said officers used force because they weren't "going to roll the dice" and take a chance that the crowd could become hostile. 
Which — and while I'm no attorney, I feel comfortable going out on this limb — is not how the law works. You can't impose force because you believe someone might break the law. Particularly when there is no evidence of that. 
And how do we know there is no evidence of it? 
Because Johnson just kept on talking during that interview, an interview led by WHNT's Jerry Hayes, who was — and I'll put this kindly — very police-friendly. As Hayes praised the police response and told everyone that the cops really had no choice but to clear the area by gassing children, Johnson explained just how well it had all gone. 
No officers were injured, Johnson said. No property was damaged, he said. They even had single-digit arrests/detainments, he said. 
So, again, law enforcement fired rubber bullets at peacefully assembled men, women and children who didn't damage property, didn't assault police officers and had every right to march on and alongside a public street. 
It's not hard to understand why people are marching against police abuse. 
Democratic state Rep. Anthony Daniels, who represents the Huntsville area and who spoke earlier in the evening at the NAACP-organized event, compared the actions and the optics of the police attacking citizens to "Bloody Sunday" in Selma. On that day in 1965, Alabama State Troopers attacked a group of peaceful marchers because the marchers refused to disperse, and instead continued their march out of Selma towards Montgomery.
"I want someone to explain to me what the state troopers were doing at a peaceful event," Daniels said. "What happened was a disgrace. That was a peaceful protest. Those people were following the laws and were not out of line."
The same cannot be said for the officers. 
There are a number of videos of cops from various agencies firing tear gas canisters at people who are posing no threat, and in most cases are backing away from the officers, and randomly spraying down groups of people with pepper spray for no discernable reason. In one video that was viewed several hundred thousand times by late Wednesday evening, an HPD officer exits his patrol car, pepper spray in hand, and just starts strolling along, periodically dousing terrified people with the spray. 
It was disgraceful. It was ignorant. It was, most of all, simply wrong. 
There has been a lot of condemnation over the last few days of violent protests and criminal acts. And rightfully so. While many people understand and can empathize with the anger that lies beneath these protests, the majority doesn't want to watch cities burn. 
I hope the same people who condemned those acts will also speak out against the violence committed by law enforcement in Huntsville on Wednesday.
Print this piece