Opinion | Trump administration corruption shouldn't surprise anyone in Alabama
Congratulations, America, the Trump administration has done it!
In less than one presidential term, Trump and his assorted band of goons, drifters, conmen and carnival barkers have managed to turn the United States of America into a larger version of Alabama. 
Now all of you can get a little taste of the incompetency, corruption, ignorance, racism, homophobia and the daily what-in-the-ever-lovin'-hell feeling that we all live with here in the Heart of Dixie. 
Not to pat myself on the back, but I predicted this steady march towards Alabamization when the Orange Clown was elected president and immediately tabbed Jeff Sessions as his AG and took that ghoul Stephen Miller along with him. 
That was before the Mueller Report, before the multiple indictments and before we found out that the president of the United States paid hush money to a porn star. 
It honestly wasn't a hard prediction to make from this seat here in the most corrupt state in the country. 
You simply can't put that many corrupt, unqualified, greedy and just plain dumb people under one roof — even the extra large one at the White House — and it not result in corruption chaos. 
The likes of which only Alabama knows. 
Because, you see, before you had Donald J. Trump and his traveling band of misfits, we had Mike Hubbard, Bob Riley, Robert Bentley, Luther Strange, Roy Moore and Oliver Robinson. 
We had the two-year college scandal, the Luv Guv, the Hubbard trial, the North Birmingham Superfund scandal and the general everyday shenanigans that would be huge stories anywhere else. 
What's happening in D.C., pfft, that's a normal Tuesday in the spring for us. 
I mean, drumming up "investigation scandals" to hurt a political opponent? Ha! We've been doing that for years. 
We literally accidentally impeached a governor using the same tactics. Gov. Guy Hunt was never supposed to be booted out of office. He wasn't even supposed to be really investigated. His political rivals just conjured up a phony ethics investigation to force him to see things their way. And then, oops. 
We've been manufacturing phony scandals like that for so long that no one even batted an eye when Hubbard — a man indicted by a grand jury on 23 counts — tried to claim that's why he was being prosecuted. The jurors heard that, giggled, and found him guilty of 12. 
Oh, and you think an AG carrying the water for a president and a political party, instead of following the law, is big news? 
Give me a break, rookies. We invented that move. 
Our AGs haven't followed the laws in years. Most of them haven't even read law books. They just skimmed a John Grisham novel while in line to buy a porn magazine at a bookstore. (In another town, of course.) 
You think it's bad that ol' Willie Barr is blindly defending the president and rubber stamping any decision Trump makes? 
In Alabama, Luther Strange was blindly signing pre-written letters from a law firm working for a coal company that was under EPA investigation for poisoning children for decades in Birmingham. 
And if you think Barr's protections of Trump's racist acts is noteworthy, try this on: 
Jeff Sessions, who received his training in Racist AG'ing while working as our AG in the 90s (you're welcome, America), once took the extraordinary step of blocking a lawsuit that would have resulted in equitable funding of public schools, even the ones in predominantly black districts. Sessions used the majority of the AG's budget to fight that case for years. 
Maybe it's unfit Supreme Court justices that's troubling you. 
Our chief justice was Roy Moore. Twice. 
I rest my case. 
A lack of morals and honesty at the very top bothering you? 
Three of our past four governors have gone to prison. And everyone pretty much agrees that the fourth guy — the one who didn't go to jail — was the most corrupt of them all. 
This is the America you can expect until this clown show comes to a close. It's the America you get when your interest is solely in providing a haven for rich, white, Christian males. 
It is the America you get when your morals revolve around serving yourself first and last. It is the America you get when greed is deemed good and helping the least of us is deemed SOCIALISM! 
And we know how that America turns out. 
Just like Alabama.
Opinion | That climate change hoax is killing us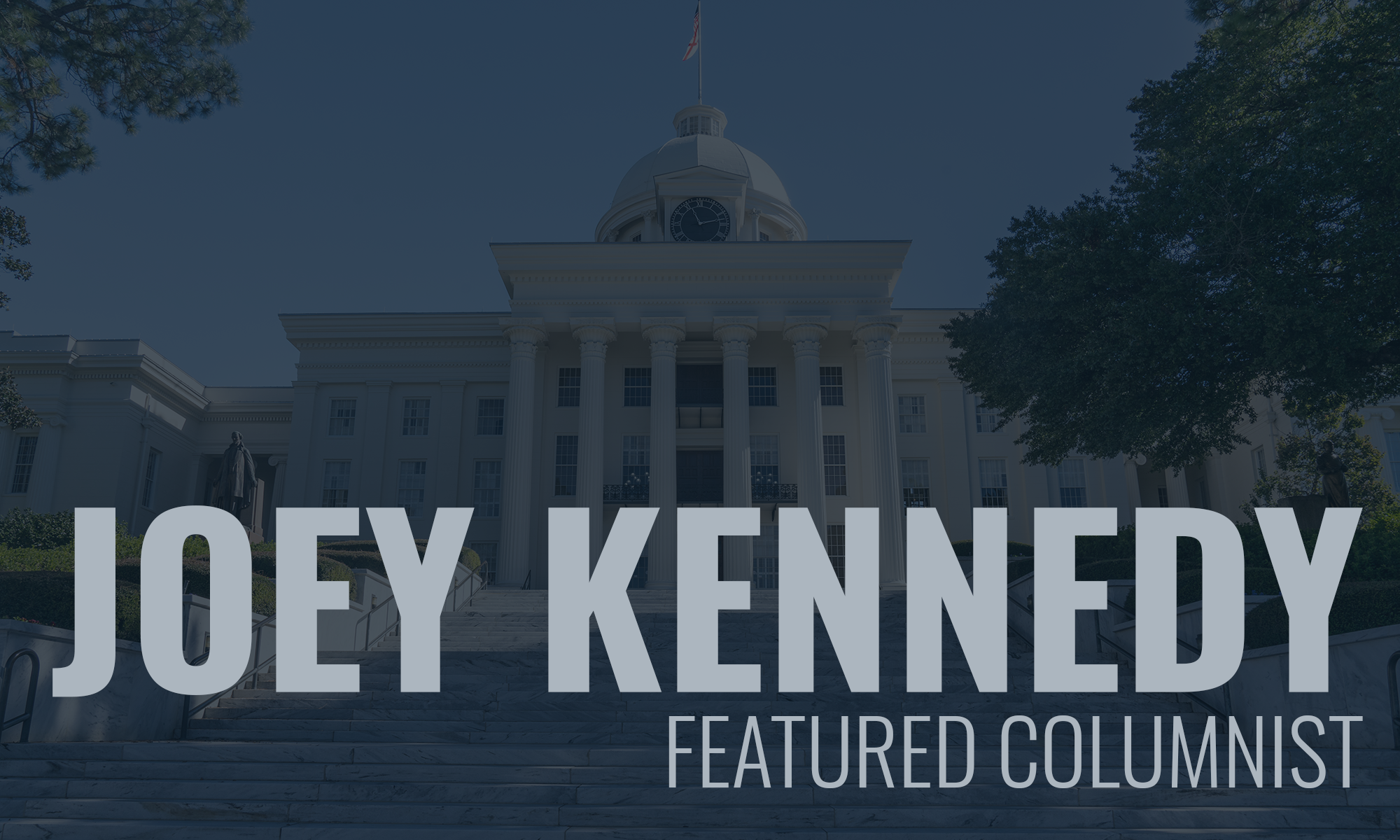 I grew up with hurricanes. For my first 11 years, my parents and I lived on the Texas Gulf Coast, near Beaumont. My father was transferred by the company he worked for, Texas Gulf Sulfur, to deep South Louisiana in 1967. We lived in Houma, in Terrebonne Parish, but Dad worked near Larose, in Lafourche Parish.
Hurricanes were regular events in Southeastern Texas and South Louisiana. Still are, but in much more frequent numbers. And Alabama gets clobbered every so often, most recently yesterday and today. Sally made landfall near Gulf Shores, and you can be assured the damage will be extensive, especially from flooding.
Flooding was a big factor in Texas hurricanes too, when I lived there. Hurricane Carla, in 1961, devastated High Island, not far from our home. Flooding was widespread. Carla was a Category 4 storm. But notably, that September, Carla was only the third named storm of the hurricane season.
This year, we're running out of names. Striking Alabama this week, only a few days after Carla struck Southeastern Texas in 1961, Sally is toward the end of the hurricane alphabet. The National Hurricane Center and World Meteorological Organization are literally running out of names for storms this year.
Earlier this week, and maybe still, there were five named storms in the Atlantic. This is only the second time on record that five named storms are in the Atlantic at the same time. And they're using up the Alphabet. The first time this happened was 1971, at a time when humans were first becoming aware of climate warming.
Little do we know, that before Sally decided to squat on Alabama, Hurricane Paulette made landfall in Bermuda on early Monday morning. There are so many hurricanes around, we can't even keep up with them.
They're like Republican scandals.
Probably more than any other indicator, hurricanes tell the story of climate change, the very real climate change that Donald Trump and many Republicans deny or call a hoax.
Like the COVID-19 Pandemic. Like so many events that Trump and Trump Republicans can't (or won't) believe. Like the corruption that permeates the Trump administration. Like the wildfires destroying the far West Coast states.
That's not climate change, claims Trump. It's because California won't sweep the forests. I call BS. Even on California being responsible for sweeping. Most of the forestland in California is federal land. Most of the burning areas are on or near federal trees. Yet, the state of California spends more money on forest management than the federal government, which owns most of the land. That's the truth. No hoax.
Trump should order secret federal teams of ICE forest sweepers to do their jobs.
The hoax from Republicans and the Trump administration is that crazy antifa hit squads are invading the West Coast to reign terror on the populations there. National security experts continue to assert that white supremacists and nationalists are the most dangerous domestic terror threat. But Trump defends those radicals – "they are very fine people" — because they hold up some mysterious white heritage above all others. If Trump is anything, he's the whitest Angry White Man ever.
Climate change is real. The coronavirus pandemic exists. White nationalists are the most serious domestic terror threat in this country.
Black lives do matter.
Yet, once again and often, Trump shows the orange-hued emperor has no clothes. As Stormy Daniels has previously said, that is not a good look.