Whatley appointed to chair Joint Legislative Study Committee on Driverless Vehicles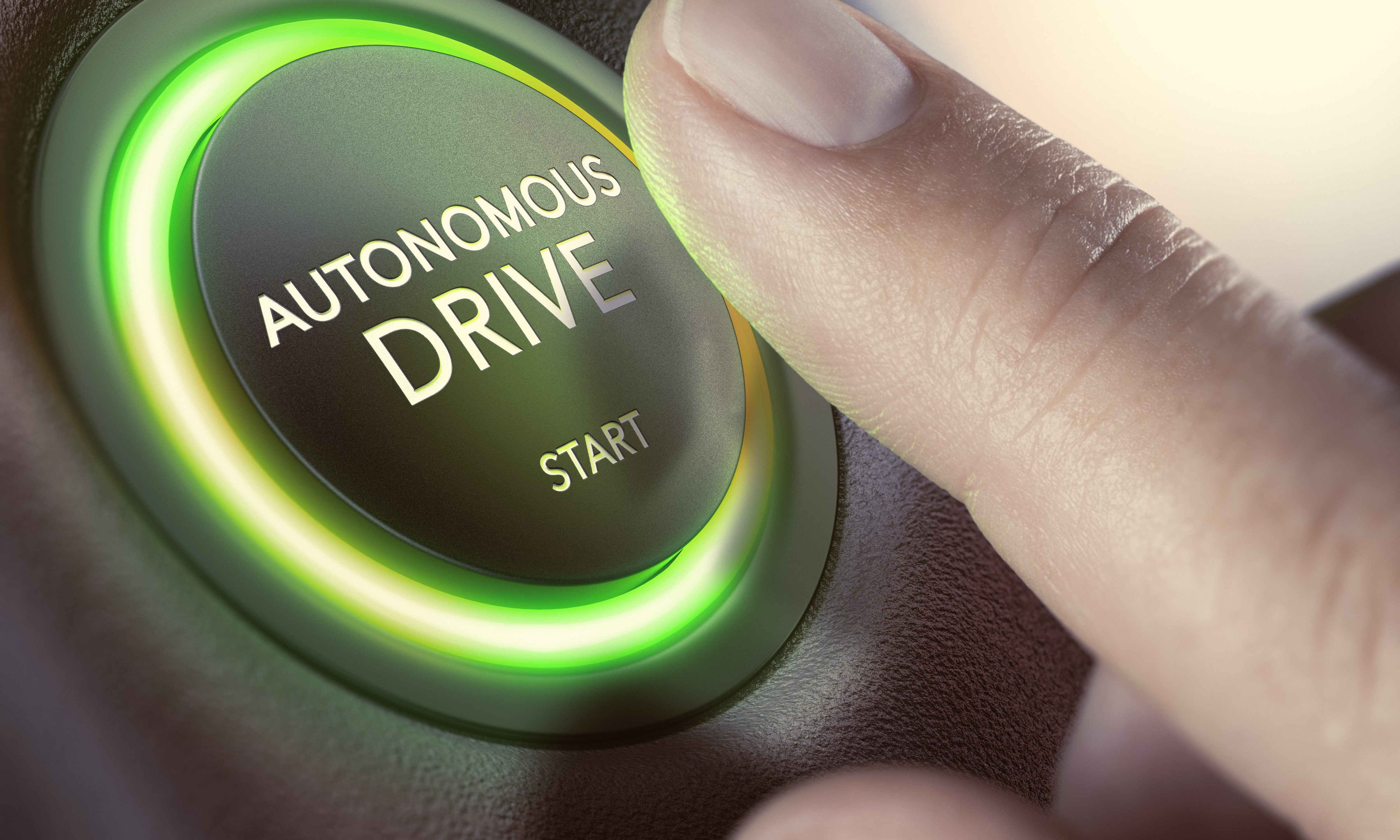 Thursday, the Joint Legislative Study Committee on Driverless Vehicles chose State Senator Tom Whatley (R-Auburn) as its chairman.
State Representative Barbara Drummond (D-Mobile) was elected Vice-Chairman.
The two had worked together on last year's study committee as well.
Sen. Whatley said that he was old enough to remember when we didn't have cell phones. "We used to take film to the store to get it developed. Now we don't. This is an example of how an industry changed rapidly."
Whatley said that the purpose of the committee on driverless vehicles ism
"To get Alabama ahead of the curve and to put a plan in place," for when the transportation industry changes.
Whatley said that he has been studying this issue for the last three years.
Kim Robertson was appointed as interim clerk until a permanent clerk was appointed.
Whatley said that the legislature passed a bill last year sponsored by State Senator Gerald Allen (R-Tuscaloosa) that allows vehicles to be controlled remotely.
Former State Representative Blaine Galliher (R-Rainbow City), who is now a lobbyist, said that the bill we passed last year allowed tele-operated trucks to be operated in Alabama. One of the things that we need to address is under the bill it has authorized the rules to be developed and written by ALDOT (the Alabama Department of Transportation). It should really be ALEA (the Alabama Law Enforcement Agency) that writes the rules.
Galliher said that the trucks would have a driver at all times, it just would be a remote driver.
"As that technology continues to be tested, here will be a driver in that truck," Galliher said. "No company wants to put the public in an unsafe position."
"That bill was commercial vehicles only," Galliher added.
"I would like this committee to be a clearing house for bills that deals with driverless vehicles," Whatley explained.
Whatley said that according to information provided by Auburn University, switching to driverless vehicles could cut accidents by between 91 and 93 percent. Safer drivers also pose a problem because we fund the court system through fines and fees so there would be a revenue issue.
Whatley says that the state has to determine what level of auto driving vehicles do you want to allow on the road level 1, 2, 3, or 4. The technology is there for level four, which is for a fully autonomous vehicle with no drivers but problem is reading the striping and the signs. "If there is a citation who pays that?"
Whatley said that in the future there could be parking lots like airports full of 500 or so autonomous cars. You dial up on a phone and the vehicles will come to you."
"We are moving into a technology that Alabama needs to be ready for," Drummond said. "I am grateful that we have Auburn University and Alabama on the front lines."
"The bill that passed in the last session, when will they begin doing the technology on our thoroughfares?" Drummond asked.
Galliher said that they are currently operating tele-operated trucks "in Florida and Louisiana has passed a bill similar to ours. They have run an autonomous vehicle test in Florida. They were very successful."
"You have to map the route to make sure the striping is right," Galliher explained. And the shoulders have to be mapped so they know where the grades are such that it is safe to pull off the road. "There is six to eight months of work before they bring a truck into Alabama."
Whatley said that we have established a relationship with the Governor's Office and the Army Futures Command to look at the terrorism risk posed by autonomous vehicles. The Army says that the network for the autonomous trucks is more secure than communications.
The 2020 regular session begins on February 4.
$billions in freight are moved through Alabama on transfer trucks like 18 wheelers. The largest cost is paying the drivers and there is an enormous driver shortage.
Alabama's Black Belt lacks quality internet access, report finds
Twenty-two of 24 Black Belt counties are below the statewide average of 86 percent of the population who have access to high-speed internet, and two Black Belt Counties — Perry and Chocktaw — have no access at all. 
During an online video briefing Monday on a report about a lack of internet access in Alabama's Black Belt, University of Alabama student Brad Glover warned reporters that he could get kicked off the briefing at any moment. 
That's because he was talking during the video briefing by way of audio only, using his cell phone, as he does not have access to high-speed internet access at his Linden, Alabama, home in the Black Belt's Marengo County. 
The COVID-19 pandemic that sent students home to study online left many in the Black Belt and other rural parts of Alabama in the lurch, without access to the high-speed internet enjoyed by so many other Americans, according to the latest report in the University of Alabama's Education Policy Center's Black Belt 2020 series. 
The latest report, titled "Internet Access Disparities in Alabama & the Black Belt," found that 22 of 24 Black Belt counties, as defined by the Education Policy Center, are below the statewide average of 86 percent of the population who have access to high-speed internet, and two Black Belt Counties — Perry and Chocktaw — have no access at all. 
"It is still a terrible struggle for me to connect to get the things done that are required," said Glover, who interned with the Education Policy Center. 
Stephen Katsinas, director of the Education Policy Center, said that in the 1930s, nine of ten rural homes lacked the electric service that urban American homes, by that point, had for 40 years. 
"The Rural Electrification Act was passed to address this abject market failure," Katsinas said. "Today, as the COVID pandemic has shown, access to high-speed internet is as essential to rural Alabama as the REA was in the 1930s. Alabama must directly address the market failures that exist today to bring high-speech internet to every rural Alabamian, so that our rural workforce can access the lifelong learning skills they need, and our rural businesses can compete globally." 
The COVID-19 pandemic has also spotlighted the need to expand the growing area of telemedicine. 
Dr. Eric Wallace, medical director of Telehealth at UAB, told reporters during the briefing Monday that patients are largely doing telehealth from their homes, and explained that disparities in access to high-speed internet present a problem for them. 
"Since the COVID-19 pandemic began, UAB has done approximately 230,000 telehealth visits, and 60 percent of those were done by video," Wallace said. 
"Forty percent are audio only, and why is audio only? It's because we do not have broadband," Wallace said. "So it's not just broadband. It's broadband. It's tech literacy. Socioeconomics, to have a device in your home. It's all of that."
Wallace said that the coronavirus crisis has made clear that telemedicine is a "100 percent necessity" and that patient satisfaction studies make clear it's not going anywhere. 
The reasons for disparities in access to high-speed internet are myriad, explained Noel Keeney, one of the authors of the report and a graduate research assistant at the Education Policy Center. 
Keeney noted a study by BroadbandNow that estimates there are 154 internet providers in Alabama, but there are 226,000 Alabamians living in counties without a single provider, and 632,000 in counties with just a single provider. 
Even for those with access to internet providers, Keeney said that just approximately 44.4 percent of Alabamians have internet access at a cost of $60 monthly or below. 
"If we really care about our rural areas, we need to make an investment, and it needs to cut off that cost at a very low rate," Wallace said. 
Katsnias said there's a growing consensus on the part of Alabama's political leaders that access to high-speed internet is an important issue, noting that Gov. Kay Ivey in March 2018, signed into law the Alabama Broadband Accessibility Act, which has given internet access to nearly 100,000 Alabama students. 
"In March, Gov. Ivey awarded $9.5 million in broadband expansion grants, with a significant amount going to Black Belt communities," the report reads. "This was followed by $5.1 million in additional grants in May." 
"The State of Alabama also allocated $100 million in federal CARES Act-related dollars for "equipment and service for broadband, wireless hot spots, satellite, fixed wireless, DSL, and cellular-on-wheels to increase access for K-12 students undergoing distance learning," the report continues. 
An additional $100 million in CARES Act funds were made available to facilitate virtual learning across Alabama's K-12 schools, researchers wrote in the report, and another $72 million in federal aid went to the state's colleges and universities. 
Katsinas said however those federal funds are spent, the state still needs a long term plan for how to address the disparities in access to high-speed internet. 
"We need a long term plan and we need to do what we can do immediately," Katsinas said
Read more of the Education Policy Center's reports in the "Black Belt 2020" series here.