Byrne using Trump impeachment fight in Senate campaign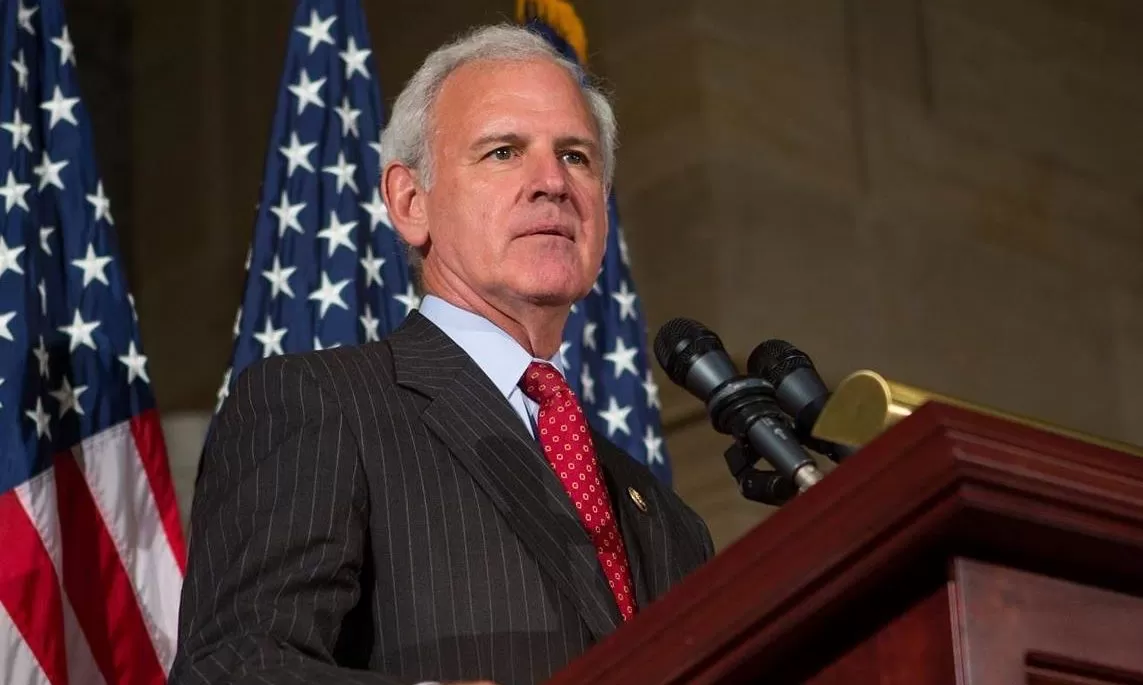 Congressman Bradley Byrne, R-Montrose, is using the impeachment inquiry into President Donald Trump as a tool to collect contact information from conservative voters.
Byrne is using social media for this effort.
"Conservatives must ACT NOW to join me in defending Donald J. Trump & opposing these desperate impeachment tactics by the far-Left," Byrne writes. "ADD YOUR NAME to join our list of supporters in standing with President Trump!"
A click on the link takes conservatives to a page where the headline reads:
"BREAKING: Democrats launch full-out attack against the President CONSERVATIVES MUST TAKE ACTION TO STAND WITH PRESIDENT TRUMP." The Byrne for Senate campaign then asks for interested persons: names, addresses, and phone numbers (optional).
In fine print at the bottom of the page is this notice: "By providing your phone number, you are consenting to receive calls and texts, including automated calls and texts, to that number from Byrne for Senate. MSG & Data rates may apply."
In a similar attempt to collect contact information, the congressman writes: "The Democrats are hell-bent on sabotaging President Trump & they will pay for it at the ballot box come 2020. Help us protect President Trump by taking action today."
Byrne has been a steadfast supporter of the president during the impeachment inquiry and is even calling for former Vice President Joe Biden to be investigated.
"The Left and their buddies in the national news media are spending all their time attacking President Trump while giving Joe Biden a free pass. We MUST keep calling them out for their hypocrisy," Byrne wrote.
Speaker of the House Nancy Pelosi, D-California, has begun an impeachment inquiry into the president after it was revealed that a whistleblower in the intelligence community claims that the president threatened to withhold military aid if Ukrainian Pres. Volodymyr Zelensky did not open an investigation into just how Biden's son, Hunter, was given a $50,000 a month seat on the board of a Ukrainian gas company, even though he had no experience in the field and if Joe Biden's later demand that Ukraine fire its top prosecutor was because Biden was protecting his son's shady business practices.
Withholding financial aid unless a personal favor was given by a foreign government is a felony.
Trump dismisses the inquiry as a "hoax" but is also using the impeachment inquiry for grassroots campaign efforts.
The President writes on social media: "The future of American freedom rests on the shoulders of men and women willing to defend it from these hateful impeachment attacks, and today is a day for action. Please enter your name by 11:59 PM to join the Official Impeachment Defense Task Force and get on the list of Patriots my team hands me, President Trump, TODAY."
Pres. Trump faces re-election next year, if he is not removed from office before then.
Bradley Byrne is running for the 2020 Republican nominee for the U.S. Senate seat currently held by Sen. Doug Jones.
Byrne is part of a crowded field that includes: former Chief Justice Roy Moore, businessman Stanley Adair, State Representative Arnold Mooney, former Auburn football Coach Tommy Tuberville, and Secretary of State John H. Merrill.
The primary will be on March 3.
Tuberville should release fraud victims from NDAs, Sessions says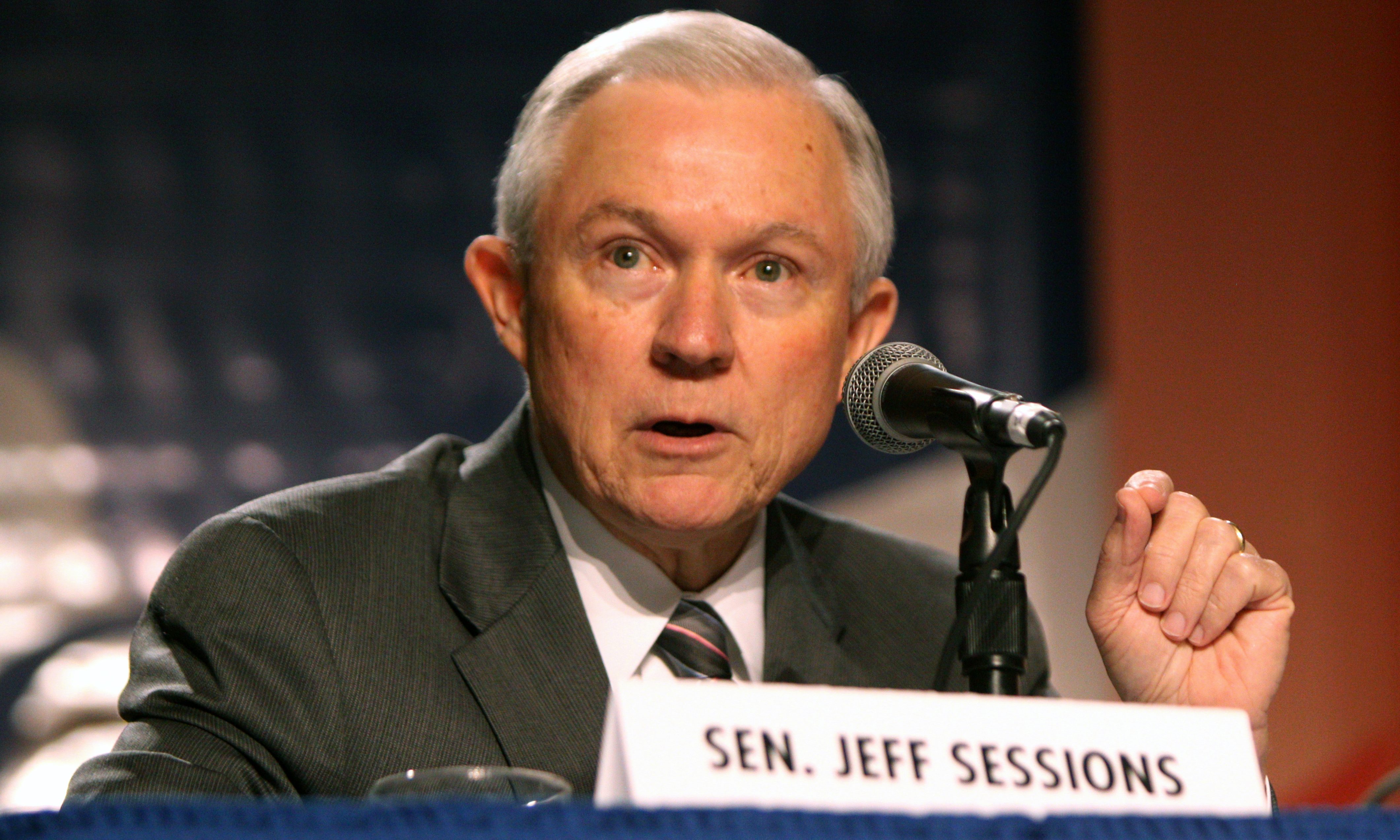 GOP Senate candidate and former U.S. Sen. Jeff Sessions on Monday called on his primary opponent, former Auburn football head coach Tommy Tuberville, to release victims of a fraud scheme from non-disclosure agreements they signed as part of a court settlement.
"If Tommy Tuberville has nothing to hide, why does he continue to refuse to release the victims from the secrecy agreements that he made them sign, so that they could share exactly what happened?" Sessions said. "Tuberville and his lawyers must release the victims immediately, so we can get the full truth about this issue. Tommy's hedge fund scheme bilked investors out of large sums of money, and now he's trying to gag the victims to keep them quiet — and hope that Alabama voters don't notice."
Following the end of his coaching tenure at Auburn, Tuberville and former Lehman Brothers broker John David Stroud formed a hedge fund, which later went broke, costing the investors to lose their investments. Stroud went to prison and some investors sued Tuberville, who maintains he was the biggest victim of the fraud.
"If Tuberville was truly just an innocent investor and victim of the fraudulent hedge fund, as his campaign handlers now claim, why did he hand out business cards calling himself the 'managing partner' of the firm?" Sessions asked. "Why did the hedge fund's offering documents that he gave to potential investors say that he was personally 'responsible for the investment direction, capital raising, and the day-to-day oversight of business decisions' of the fraudulent hedge fund? We need to know exactly what happened, and Tuberville must immediately give a full accounting of his scandals."
Sessions has made the case that he is the known and vetted candidate and will be best able to withstand an onslaught of negative ads from Democrats who want to hold on to Democratic Sen. Doug Jones' Senate seat, which some analysts view as the most vulnerable seat in the 2020 election and a key pickup if Republicans hope to hold their narrow Senate majority.
"If this is just coming out now, we have to wonder what other skeletons are hiding in Tommy Tuberville's closet," Sessions said. "The truth is that he's an unvetted candidate, and Alabama voters can't afford to send a question mark into the race against Doug Jones and the millions of dollars of out-of-state money at his disposal."
According to The New York Times' reporting and court documents, the victims include a married couple from Wetumpka, a bookkeeper and a retired teacher, who invested $800,000 with TS Capital. The other victims include a married couple from Auburn, who transferred over $100,000 from their retirement accounts to invest with TS Capital.
After more than a year of fighting the lawsuit, Tuberville settled the case by paying a secret amount. All the parties involved signed non-disclosure agreements that prohibit them from speaking about the fraud allegations.
The Sessions campaign claims that it appears that none of the victims were made whole. "Meanwhile, Tuberville filmed videos for ESPN, bragging about his house on the white, sandy beaches of Florida," the Sessions campaign said in a parting shot.
Tuberville and Sessions are running in the Republican primary runoff on July 14. The winner will then face Jones in the Nov. 3 general election. Tuberville had the most votes in the March 3 Republican primary and has led Sessions in polling throughout the runoff race.