Republican Senate candidates forum in Gulf Shores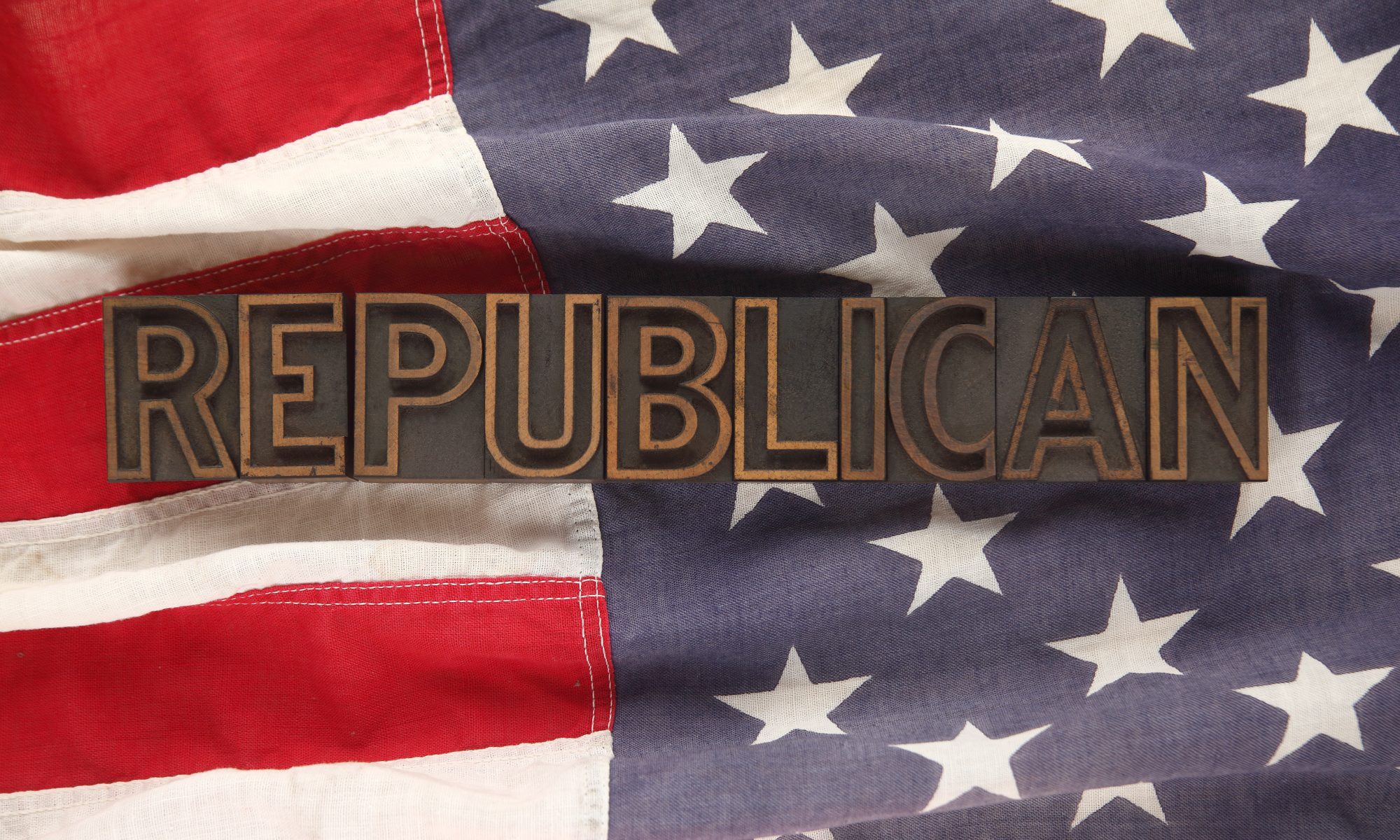 GOP Senate candidates participated in a forum last week in Gulf Shores before state retirees at the ARSEA/APEAL Convention.
Candidates Stanley Adair, John Merrill, and Arnold Mooney all participated in the forum.
Congressman Bradley Byrne, R-Montrose, was detained by business in D.C.; but addressed the retirees via video. Auburn Football Coach Tommy Tuberville also joined the group, but minutes too late to participate in the forum.
Former Chief Justice Roy Moore is also a candidate for the Republican nomination for U.S. Senate.
Stanley Adair is a businessman from Haleyville, Alabama.
"We sure need to do some changing in Washington," Adair said. "We need to put someone in to stand up to those crazies in Washington. We have got some of them trying to impeach the President."
John Merrill is the Alabama secretary of state. Merrill grew up in rural Cleburne County and lives in Tuscaloosa.
"I will help the President build the border wall," Merrill promised. "We also need comprehensive immigration reform." We need workers for the construction, infrastructure, hospitality, and agriculture industries. "We need to make sure that those people who do not need to be here are sent back."
"We need somebody who will push back against the agenda being pushed by Alexandria Ocasio Cortez and Chuck Schumer," Merrill said.
Congressman Bradley Byrne said, "I am in Washington voting on some of the issues which are very important for us."
"We need someone who will fight for us, someone who has experience in cleaning up a swamp."
Arnold Mooney is a member of the Alabama House of Representatives. Mooney grew up in Montgomery and is from north Shelby County.
"Recent events have caused us to find some new hope," Mooney said. "President Trump, he has brought back an economy that liberals and crazy people said would never come back. He has repealed the death tax and the waters of the U.S. rule."
"I am running for what you love and I love our children and grandchildren," Mooney said.
"Things are moving forward now, but we still have problems in this country," Adair said. "Congress only has a 13 percent approval rate. Something is wrong with our Congress today. Look at what they are trying to do President Trump tonight."
Merrill said that as Secretary of State Alabama has set new state records for both voter registration and voter participation. 96 percent of all eligible Black Alabamians are registered to vote and 91 percent of eligible Whites.
"We have removed over 800,000 names from the voter rolls because they have moved away, passed away, or have been put away." Merrill said. "We have the highest level of integrity in the voter rolls in the history of the state."
Merrill said that they have been criticized for the state voter ID requirement.
"Those people are entitled to their own opinions, but not to their own facts. All we have done is make it easy to vote but hard to cheat," Merrill explained.
"If we don't do something what we leave will not be a legacy of freedom," Mooney said. "There are no Democrats left. They have all left that party to people who do not believe in anything that this country was founded on."
"We are $22 trillion in debt," Adair said. "We have got to stop some of this silliness in Washington."
"Trump is about building the most powerful militaries in the world and I support that," Adair added.
"We can take our country back and give it to the people of this state and this nation," Merrill said.
"People are crossing that border in chain immigration," Mooney said. "It is absurd. It is illegal."
"We need merit based immigration," Mooney explained.
Adair said that as a businessman you don't just take of yourself and your family, but you have to make sure that all of your employees get a check every week."
Merrill said that as Secretary of State he has saved taxpayers money, reduced staff thirty percent, and reduced the wait time on business filings from seven to nine month to same day.
"We are not operating at the speed of government anymore, but the speed of business," Merrill said.
Mooney said that illegal immigration is costing us $250 billion a year. It is costing too much and it is all being paid for with deficit spending.
"The national debt is a crying shame," Mooney said. "We can barely pay the interest on the debt."
"We cannot continue to send the same folks to Washington and expect different results," Adair said. "America needs you and needs your vote."
Merrill said that Democrats are not promoting the "Principles of the founders of this country."
Mooney said that he met his wife at a Bible study in Montgomery, before moving to Shelby County and embarking on an over 40-year career in commercial real estate.
"We have been blessed to be a part of Montgomery and North Shelby," Mooney said.
ARSEA/APPEAL hopes to have the eventual Republican nominee and incumbent Senator Doug Jones (D) speak at the convention next year before the 2020 general election on November 3.
The major party primary is March 3.
Print this piece
Opponents accuse Tuberville of supporting amnesty for undocumented immigrants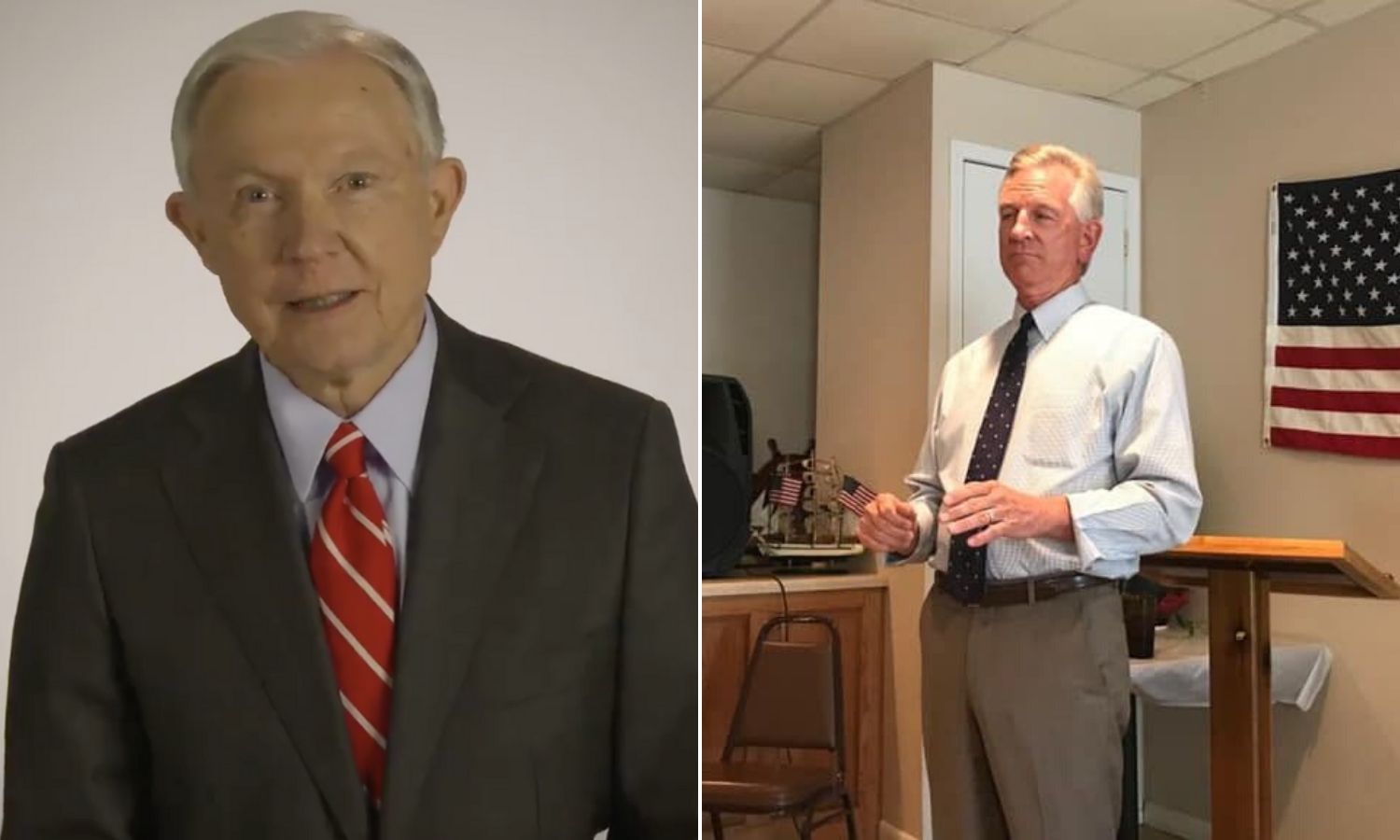 The Senate campaign is heating up as the top three candidates are all going negative. Former Auburn head football coach Tommy Tuberville has attacked Congressman Bradley Byrne (R-Montrose) and former Attorney General and Senator Jeff Sessions of being career politicians. Both Byrne and Tuberville have attacked Sessions for not having adequately served President Donald J. Trump (R) while Attorney General. Byrne has even attacked Tuberville's coaching abilities. The latest attacks on Tuberville accuse him of supporting amnesty for illegal aliens. Sessions even accused Tuberville of being a "tourist."
Wednesday, Sessions announced a new television ad called "Tuberville for Amnesty."
Byrne and Tuberville point to an August speech by Coach Tuberville when he said: "There are people coming across the border that need jobs… and we want them to come over here… Let em' come in and become citizens like we all became citizens."
The Tuberville campaign called the attack "fake news" on Twitter.
Sessions' campaign manager Jon Jones said, "Tuberville is claiming that his own words are 'fake news.' All of them? Tommy Tuberville needs to read the transcript. It is clear that Tuberville supports immigration amnesty, and he is attempting to trick Alabama voters to believe otherwise. In contrast, Jeff Sessions has done more than just say he wants to fix the border – he has already worked alongside President Trump to stop illegal immigration."
The new Sessions ad reads: "Tuberville is trying to trick you, hiding his support for immigration amnesty." Then plays an audio clip of the Tuberville comment from August
Tuesday, Byrne told reporters in Trussville: "I can tell you right now this issue about Tommy Tuberville's position on amnesty is a key issue. And so we're going to keep telling people about his position on that and let him explain why he doesn't think that's amnesty."
"Let em' come in and become citizens like we all became citizens," Tuberville is quoted in the ad.
Tuberville has denied supporting amnesty and says that he supports President Trump's immigration agenda.
The Sessions ad further charges: "And Tuberville's not even from Alabama, he's a tourist here. He lives, pays taxes and even votes in Florida."
On Tuesday, the Tuberville campaign responded with an attack ad of their own.
"The career politicians are desperate to hang on to their paychecks and power, so they have started airing negative ads full of false attacks and baseless distortions," Tuberville said. "Our new commercial allows us to respond with some hard truths about which candidate wants to drain the D.C. swamp and is tough enough to actually help President Trump get the job done."
The Tuberville ad has Byrne with former Secretary Hillary Clinton and Sessions with Congressman Adam Schiff (D-California) who led the impeachment effort against President Trump. The ad even connects Sessions and Byrne with Sen. Mitt Romney (the only Republican in either House of Congress who found that the President did anything wrong.)
State Representative Arnold Mooney, former Chief Justice Roy Moore, Ruth Page Nelson, and businessman Stanley Adair are also running for the Republican nomination for the Senate seat currently held by Doug Jones (D).
The Republican primary is March 3.
Print this piece