Orr selected as chair of new government study commission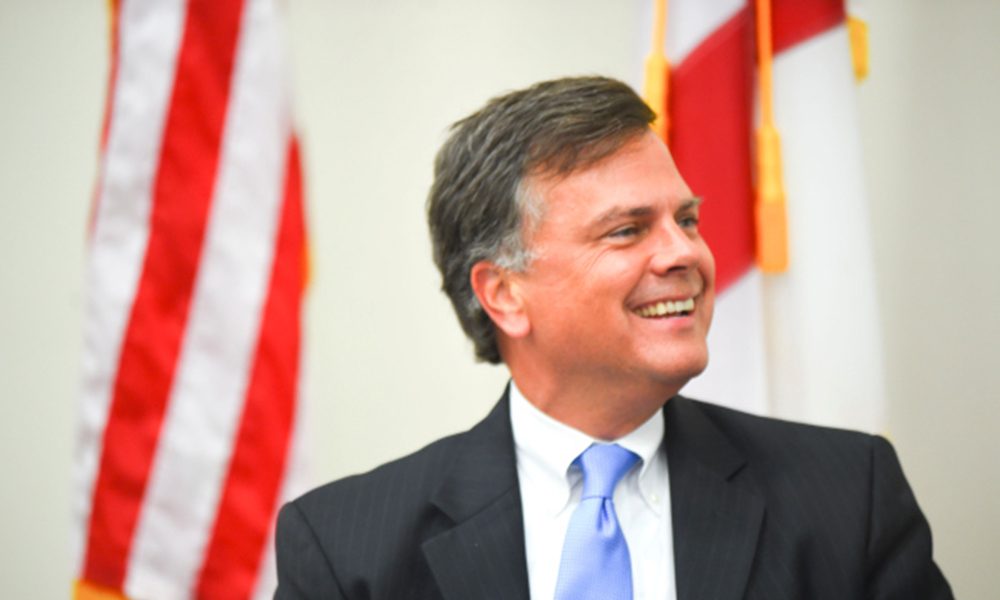 The newly established Commission on the Evaluation of State Services met for the first time on Monday for their organizational session.
State Senator Arthur Orr (R-Decatur) was selected as the Chair of the new commission.
Liz Filmore was selected as Vice-Chair. Filmore is the Governor's Deputy Chief of Staff.
The Commission is composed of six members of the legislative staff and six members appointed by the governor.
Othni Lathram is the Director of the Legislative Services Agency (LSA).
Lathram said that the process of evaluating government agencies goes back to July 2015 when the state held two special sessions on the budget. This was also the start of a new quadrennium.
"I was getting a lot of questions about what data is available to us," Lathram said. And about the services provided to the citizens. This started test efforts in how to get a better understanding of how to look at government agencies given the scarce resources for our state agencies to operate with.
Othni said that State Representative Rich Wingo (R-Tuscaloosa) came and said, "I think there are some great resources in the private sector to use to evaluate state agencies."
Lathram said, "We hired Marcus Morgan to embed in that effort and be our point person in looking at that."
Lathram said that in that process we came across the Pew-MacArthur study looking at mental health.
"What is the return on investment for the dollars being spent?" Lathram asked. Return on investment function does not give the best evaluation for mental health because "We are a state that does a lot of last resort interventions." Last resort interventions are the most costly of services provided.
Lathram said that they are looking at a number of metrics including: How to build a service inventory? Were they reaching the target audience? What services are they providing?
Lathram said that they are looking at "Putting our money at its highest and best use." "Do we have duplication?"
"We are very excited about this effort," Lathram said. "At every stage the governor has been plugged in."
"We are always going to be a state with scarce resources," Lathram said. We need to determine how best to use those resources.
After Lathram finished his presentation and no one on the commission had questions, Sen. Orr said, "I think everybody is spell bound."
Orr said that this "Will be a difficult task."
Orr said that if we achieve what we want to achieve it will have benefit for the state going forward. There have been efforts to do this in the past; but "very few have done a joint executive and legislative side." That will make this a more effective effort.
"At the endo of the day we have got to do it together," Orr said. "This is not a commission for headline grabbing or name calling. We are trying to thread the needle between the two camps."
"We probably will never reach perfection," Orr said. "Are we still getting a bang for the buck? I hope we can do this in a collaborative manner."
Rep. Wingo said, "Osni did a great job of explaining the genesis of this bill."
"The sole purpose originally was, we as a part time legislators cannot make wide decisions with limited information," Wingo said. "There are hundreds and hundreds of services, consultants, and companies doing business with the state. We don't know if those services are functionally properly. That is why the deep dive. We will never be able to make sound decision until we have sound information."
"The MacArthur Pew study was a great study," Wingo said. "Now we can really make a difference,"
"This is what the people want," Wingo added. This is, "The only we can make sure that the people's money is being spent properly."
State Director of Finance Kelly Butler said, "The only way this can work is if we a collaborative effort. The people who the governor has appointed to this are good people, many of whom are heads of state agencies. There are a lot of strong willed individuals."
State Senator Cam Ward (R-Alabaster) said, "At some point we will be looking at the judicial branch as well."
Ward said, "Having a more formal process is fair to our employees on the executive side."
Orr asked that he and the Vice Chair have the power to add members to the committee.
That motion passed 12 to 0.
LSA policy analyst Marcus Morgan said that they have been working on this since the passage of SJR877. There are ten agencies listed n the SJR. We are trying to understand the complexities of each and come up with a database of services that is searchable and filterable
In order to answer the questions that decision makers might have.
Morgan said that they did not inventory Medicaid and what they have prepared is not a complete inventory. It did not get into all the departments and agencies.
Morgan said that they have developed three white papers on this and have provided each commissioner with a synopsis of our process as a whole.
"Is this the type of information that you are looking for and if not how can we get that?" Morgan asked.
Orr said that the commissioners were emailed a proposed organizational plan.
"Vice Chair Filmore and I will get together on when we need to meet next," Orr said. It will be sometime in the middle of November before Thanksgiving. We will give this commission two or three weeks notice.
Pro-Growth Conference kicks off with Doug Jones, discussions on COVID impact and a living wage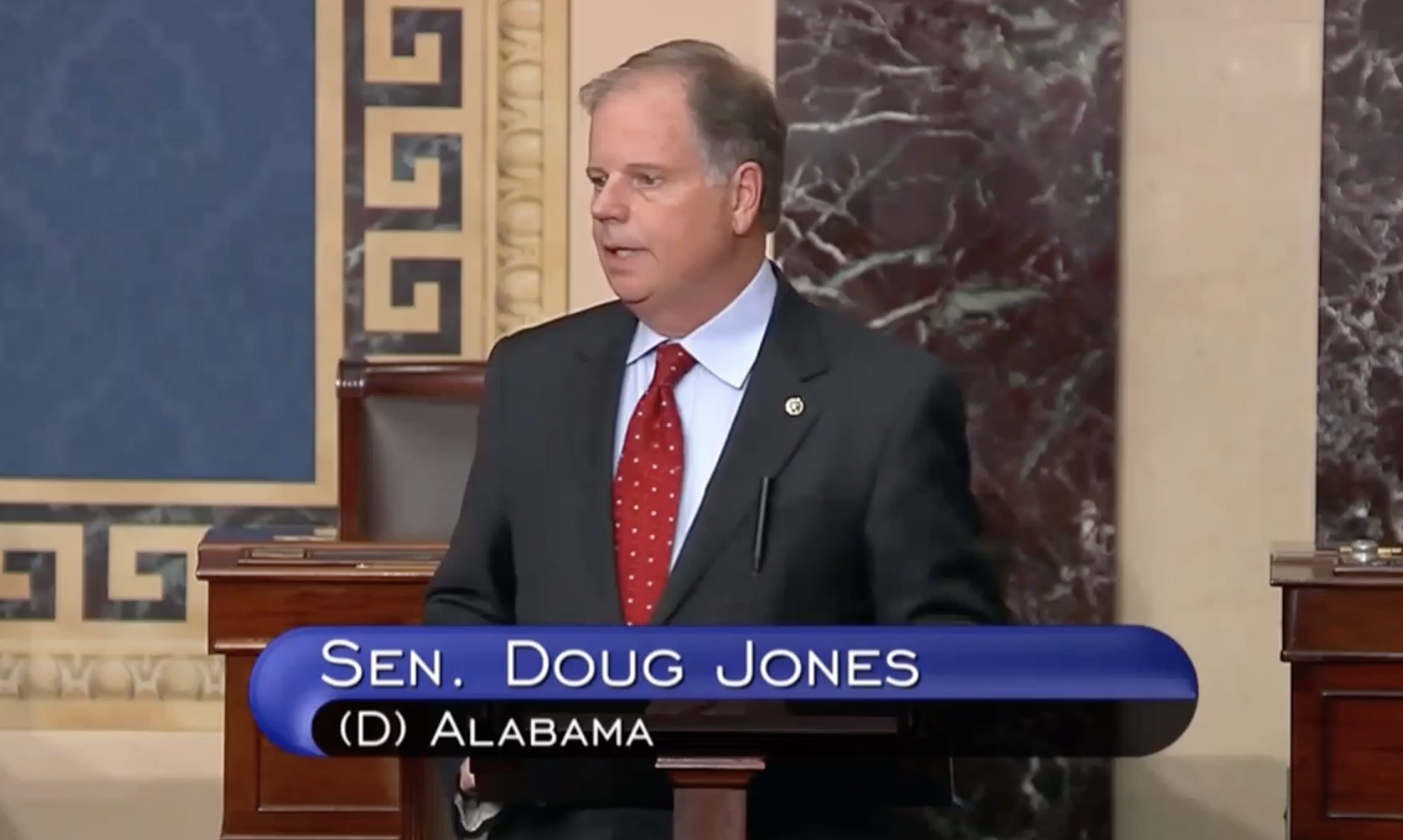 What happens if you just give impoverished citizens $500 per month — no strings attached? Good things, it turns out. The people use that income to buy food, medicine and basic necessities for life. They take a day off work if they're sick and actually get treatment. They quit a second, hourly-wage job that they are overqualified for and instead work towards obtaining a better, higher-paying primary job. 
These are things that the city of Stockton, California, has learned in its year-long living wage program.
The program, while limited in size — only 125 people — has proven to be a larger success than city officials had hoped, and it has opened their eyes to a new, more proactive style of governance, Stockton Mayor Michael Tubbs told Alabama elected officials. 
Tubbs was the featured speaker on Tuesday at the first day of the Pro-Growth Policy Conference, a three-day forum for Alabama elected leaders with guest speakers from around the country offering tips and best practices. 
The first day of the conference began with an opening talk from Sen. Doug Jones, who pressed the need for Medicaid expansion and how expansion has aided other red states. Jones also highlighted the need for broadband expansion and talked about a bill he has in the Senate that would create a broadband main office and dish out about $20 million in money for affordable access.
"Now (with COVID), we know how needed it really is," Jones said. "We see the homework gap that we have. We know there's a need for more telemedicine. My bill would consolidate in one office all of the monies for broadband … and provide affordable access."
Jones said the current COVID pandemic has highlighted just how badly we need better access to broadband in Alabama, and a major area of concern right now is healthcare. 
Highlighting that point, Brandon Garrett, the chief operating officer of the National Minority Quality Forum, and Dr. LaTasha Lee, the vice-president of social and clinical research, demonstrated the many ways in which inequality in health care and health care options is harming impoverished communities. 
A number of factors play into that inequality, but a lack of access to updated means of communication and tools is one of the biggest. 
"(Dr. Martin Luther King Jr.) said that, 'Of all the forms of inequality, injustice in health care is the most shocking and inhumane because it results in physical death,'" Lee said. "That's what we're seeing currently with COVID-19 and sickle cell disease. These two diseases are affecting the minority community and causing death, and they make a great argument that such health care disparities really are a social justice issue."
Correcting such issues was one of the goals of Stockton's living wage experiment. Now, Tubbs said, a working person can afford to stay home or get tested if they're feeling symptomatic, whereas before that person — scared of missing a paycheck or losing the job altogether — might come to work with the virus and infect an entire workplace. 
That alone, Tubbs said, has restored dignity to a number of residents. 
"This is not easy, especially with budgets the way they are," Tubbs said. "But I don't know how we continue to live with the status quo as it is.
"I think part of being a leader, as we are, is having the courage to do something about what we're seeing. We have to be able to do that."
The Pro-Growth Policy Conference will run both Wednesday and Thursday, 10 a.m. until 2 p.m. Wednesday's round of conferences will focus on state grants, economic development around the state and what the 2021 legislative session might look like. 
On Thursday, the event will wrap up with talks by the Equal Justice Initiative's Bryan Stevenson and Alabama Congresswoman Terri Sewell.