Dueling meetings of the Alabama Democratic Party: The pettiness continues
Lawyers, start your billing. 
Members of the Alabama State Democratic Executive Committee announced on Tuesday that they had a majority of members willing to participate in a called meeting for this Saturday in Montgomery to discuss adopting new party bylaws. That meeting would be one week prior to a meeting called by Alabama Democratic Party chairman Nancy Worley — putting the two factions on a collision course that can only wind up in a courtroom. 
The SDEC members' meeting on Saturday want to comply with directives issued by the Democratic National Committee last month to ratify the ADP bylaws in a manner that gave minority groups other than black a more equal voice. After months of attempting to get Worley and ADP leadership to rewrite Alabama's bylaws to comply with the DNC standards, a group of SDEC members, including at least three elected members of the state's black caucus, wrote new bylaws and sent them for approval. The DNC approved those bylaws last month and ordered a vote by Oct. 5. 
Worley, who has repeatedly thumbed her nose at the DNC's intervention in Alabama, set an SDEC meeting to discuss bylaws on Oct. 12 — a full week after the DNC's deadline. She gave no explanation for missing the deadline. 
That left SDEC members concerned that the DNC would follow through on a threat to not seat any Alabama delegates at the national convention next July in Milwaukee. So, led by a number of elected leaders, including Sen. Doug Jones, they organized a meeting that would meet the deadline. And in a surprising show of statewide support, Jones' campaign announced on Tuesday that the SDEC members' plan had gained majority support. 
According to ADP bylaws, a majority of SDEC members can come together to call for a meeting without seeking approval from the chairman. But those bylaws also state that as chairperson, Worley has the authority to lead any SDEC meeting. That means she has the authority to determine which measures come up for a vote and which ones don't. 
It's also unclear whether ADP bylaws allow for a meeting to be called by SDEC members after the chairperson has scheduled another meeting.
Worley made it clear on Tuesday that she is not happy about the current turn of events, telling ADP members that she had a properly called meeting for the 12th. She also said the SDEC majority "doesn't have the authority to conduct official business."
The ADP is being forced to rewrite its bylaws after a complaint was filed following the re-election of Worley in August 2018. That complaint alleged ADP leadership was purposefully misapplying the bylaws by defining "minority" only as black. 
That definition allowed ADP vice-chairman for minority affairs, Joe Reed, to stack the SDEC with at-large voters, because the DNC bylaws also state that minority representation for SDEC votes has to be equal to or greater than the population of those voters in the state. To meet the quota, Reed was allowed to handpick at-large members just before the vote, giving him more than 30 loyal voters at times. 
That setup allowed for all sorts of shenanigans and was the subject of numerous ethics complaints over the years. Primarily because it allowed Reed ultimate authority over the vote.
Plaintiffs ask for panel of judges to reconsider ruling on Alabama voter ID law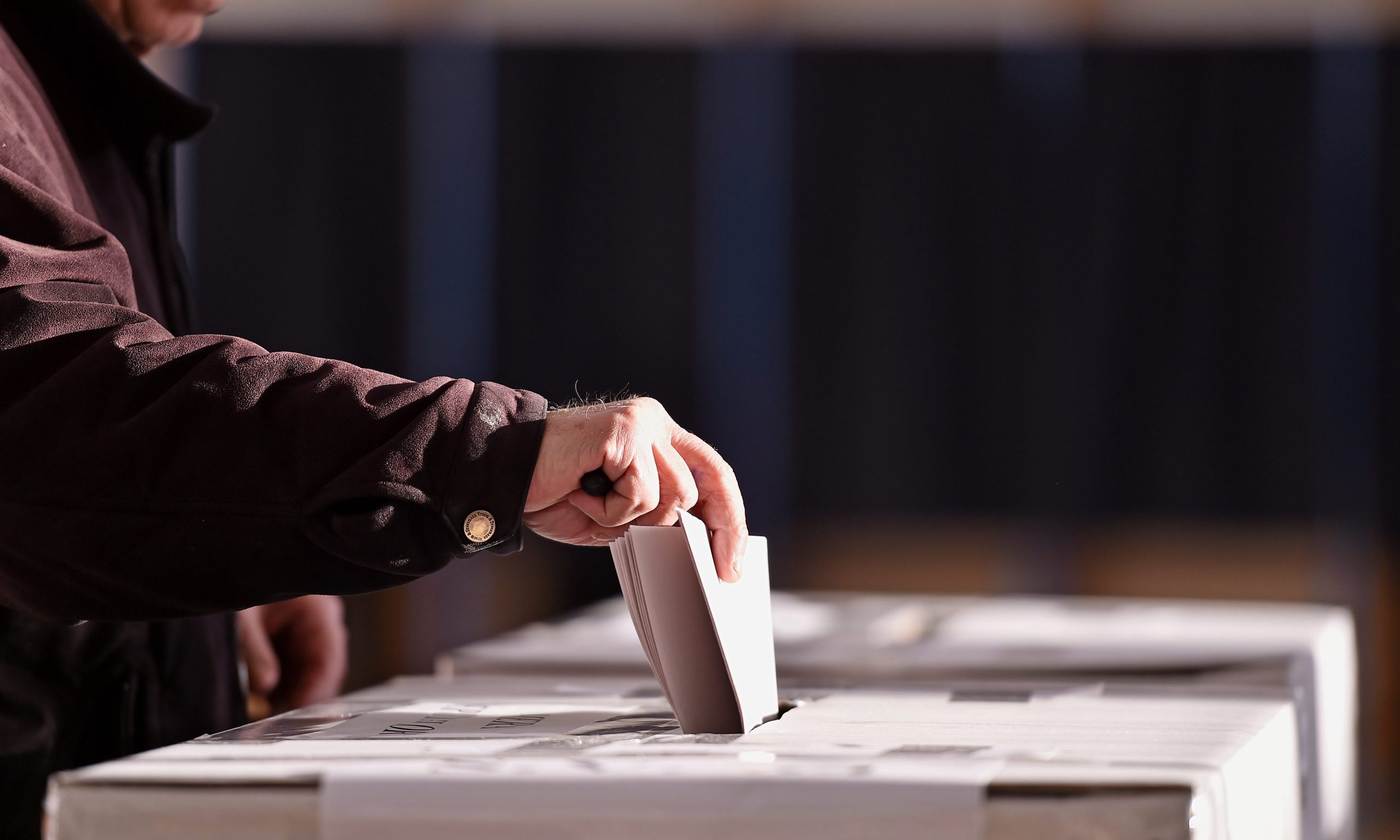 Plaintiffs suing Alabama Secretary of State John Merrill alleging the state's voter ID law discriminates against minorities on Monday asked a panel of judges to reconsider an appeals court decision that affirmed the law. 
The NAACP Legal Defense and Educational Fund on Monday filed a petition Monday asking that all of the judges on the Eleventh Circuit Court of Appeals reconsider the July 21 decision by a panel of three judges that fell 2-1 in favor of the state's voter ID law. 
The 2011 law requires voters in Alabama to show a valid, government-issued photo ID to vote. The NAACP, Greater Birmingham Ministries and several minority voters sued, arguing that lawmakers knowingly crafted the law to prevent Black people and other minorities, who are less likely to have such photo IDs, from voting. 
The three-judge panel of the 11th Circuit Court of Appeals in its July 21 opinion found that the burden of Alabama's voter ID law is minimal, and does not"violate the Fourteenth and Fifteenth Amendments of the Constitution, nor does it violate the Voting Rights Act."
Merrill has argued that the state's voter ID law is meant to deter in-person voting fraud and that the state makes available mobile photo ID units able to provide voters with the necessary IDs.
District Judge Darrin Gayles in his dissenting opinion wrote that voter fraud in Alabama is rare, and that "while there have been some limited cases of absentee voter fraud, in-person voter fraud is virtually non-existent."
Gayles wrote that Merrill presented evidence of just two instances of in-person voter fraud in Alabama's history.
"Despite the lack of in-person voter fraud, Secretary Merrill claims Alabama enacted the Photo ID Law to combat voter fraud and to restore confidence in elections — a dubious position in light of the facts," Gayles wrote.
Gayles noted that former State Sen. Larry Dixon, R-Montgomery, before his retirement in 2010, sponsored similar voter ID bills.
"During this time, Senator Dixon made repeated comments linking photo identification legislation to race, including 'the fact you don't have to show an ID is very beneficial to the Black power structure and the rest of the Democrats' and that voting without photo identification 'benefits Black elected leaders, and that's why they're opposed to it,'" Gayles wrote in his dissenting opinion.
"It is clear from the statements of the legislators who enacted Alabama's photo ID law that they passed it for the unconstitutional purpose of discriminating against voters of color," said LDF senior counsel Natasha Merle in a statement Monday. "As long as this law is intact, Black and Latinx Alabamians will continue to be disproportionately excluded from the state's electoral process."
Attorneys in the filing Monday told the court that "roughly 118,000 Alabamians lack qualifying photo ID, and Black and Latinx voters are twice as likely to lack qualifying ID as compared to white voters. Given this evidence, a trial was required to determine whether HB19 violates the Fourteenth and Fifteenth Amendments."