Former Shelby state director tapped as COO of Manufacture Alabama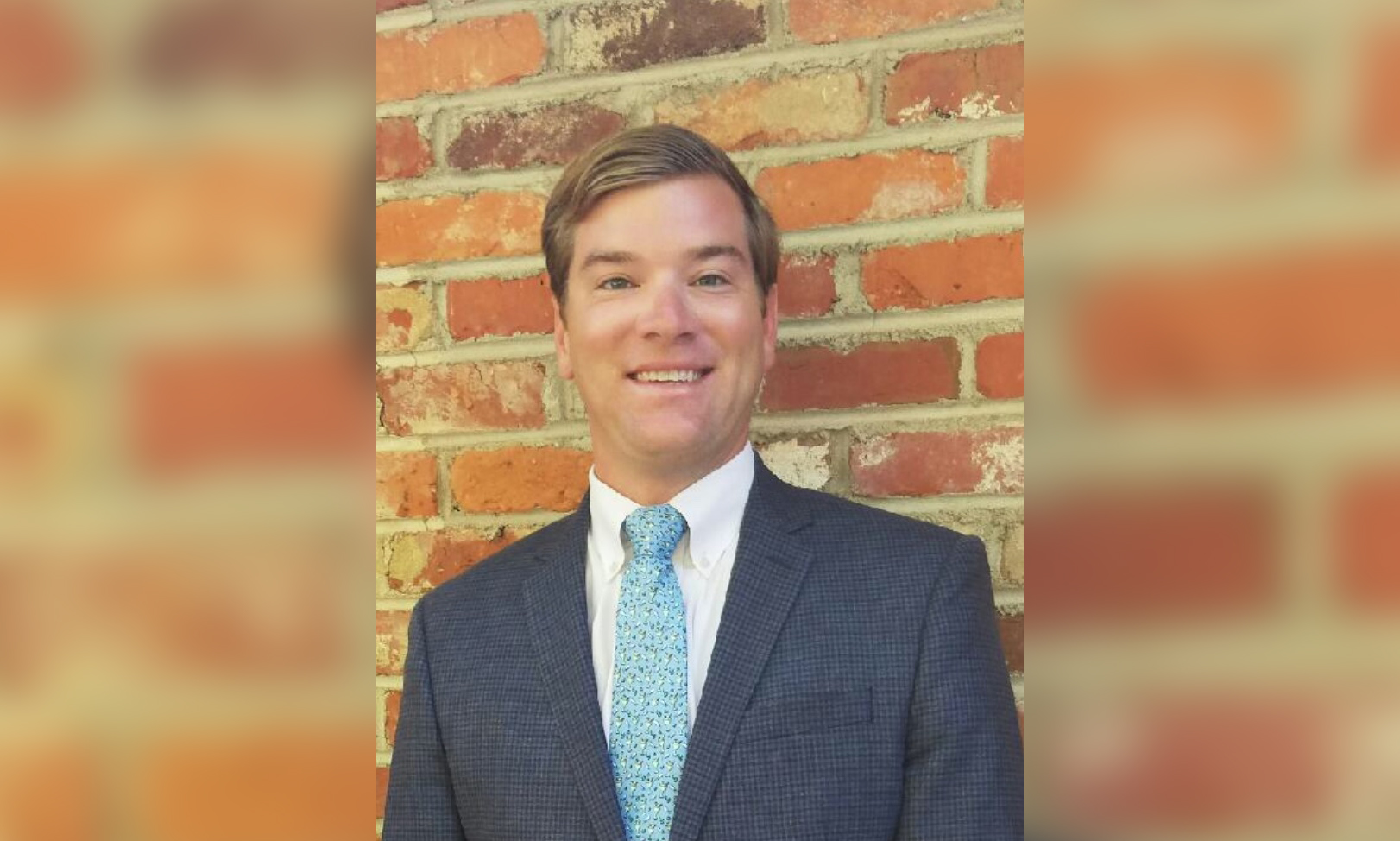 Manufacture Alabama has named Garrett Jemison as the organization's first Chief Operating Officer. Jemison most recently served as a government affairs consultant in both Montgomery and Washington, D.C., representing energy companies, higher education institutions, chambers of commerce and many other organizations. He will start at Manufacture Alabama on Oct. 7, 2019.
"We are excited to welcome Garrett to our team as the organization's first Chief Operating Officer," said George Clark, Manufacture Alabama's CEO. "Garrett will be working with me to run the day–to–day operations of our organization as we continue to serve Alabama's manufacturing industry at the state and federal level. I, along with our board, have great confidence in his ability to help guide us well into the future as we navigate the political landscape that will impact policy affecting our member companies' bottom lines."
Jemison served as state director for U.S. Sen. Richard Shelby from 2011-2014, managing offices in Huntsville, Birmingham, Montgomery, Tuscaloosa and Mobile. In that capacity, heplanned and attended hundreds of the Senator's district visits toall 67 counties, giving him a first-hand look at various industries across Alabama. Alongside Sen. Shelby, Jemison toured many sites and worked directly with a number of companies – large and small – including auto manufacturers, pipe producers, timber operators, electric utilities, ship builders, pulp and paper mills, oil and gas refineries, and gun manufacturers.
Jemison said he looks forward to celebrating more economic success stories for his home state.
"I am excited and humbled to have the opportunity to join George Clark and the Manufacture Alabama team," said Jemison. "We, at Manufacture Alabama, must continue to build on all of the success that Governor Ivey's administration has achieved through job recruitment and workforce development training. This is a critical time in our state's history and our goal will be to continue doing everything we can to advocate for Alabama manufacturers and their employees, while building on the achievements and opportunities of our state's workforce."
A native of the state's capital city, Jemison graduated from the University of Alabama with a degree in political science and a minor in public relations. He and his wife, Emily, reside in Montgomery.
Clark says the skills and experience Jemison has gained while in Washington and Montgomery will help Manufacture Alabamaadvance the priorities of its member companies.
"Manufacture Alabama works hard every day to represent our member companies in a way that allows them to create jobs in the communities where they exist, which in turn spurs local economic growth and job creation across the entire state," Clark said. "Garrett will allow us to even better serve their needs"
Jemison said that Manufacture Alabama's success is tied directly to that of the state of Alabama.
"Our goal is to make sure that Alabama manufacturers are equipped to succeed in a competitive, global marketplace," Jemison said. "To the extent our manufacturers succeed, their workers thrive, and so do their families. This is a recipe for economic strength for our communities and our state."
Manufacture Alabama is the only trade association in the state dedicated exclusively to the competitive, legislative, regulatory and operational interests and needs of manufacturers and their partner industries and businesses. MA represents hundreds of companies – from the most recognized international corporations to small, family-owned operations – that share common interests and face similar competitive challenges. Each one is vital component of Alabama's economy and job base. To learn more, visit: https://www.manufacturealabama.org

Alabama reports 1,750 new COVID-19 cases ahead of July 4th
The seven-day average of cases per day surpassed 1,000 for the first time Friday.
Heading into the Fourth of July holiday weekend, Alabama is reporting more cases of COVID-19 than ever before as hospitalizations continue a worrisome surge and the state's death toll rises.
Since the first coronavirus case was identified in Alabama on March 30, 41,362 Alabamians have tested positive for COVID-19, according to the Alabama Department of Public Health.
The state reported at least 1,758 positive cases on Friday alone, the most since the pandemic began. In the past seven days, 7,645 cases have been reported, the most of any seven-day period since the pandemic began.
The seven-day rolling average of new cases — used to smooth out daily variability and inconsistencies in case reporting — surpassed 1,000 for the first time Friday.
Ahead of the holiday, the Alabama Department of Public Health is urging Alabamians to celebrate at home due to the coronavirus crisis.
On Friday, the Alabama Department of Public Health announced that another 22 Alabamians have died from COVID-19 just in the last 24 hours. That takes the state's COVID-19 death toll to 983. Of those, 96 died in the last week alone (June 27-July 3).
A few simple steps can greatly reduce your chances of being exposed and exposing others to COVID-19. Everyone should practice good hygiene, cover coughs and sneezes, avoid touching your face and wash hands often. Avoid close contact with people who are sick, even inside your home, and maintain a distance of at least 6 feet from others not in your household.
The use of cloth face coverings or masks when in public can greatly reduce the risk of transmission, particularly if the infected individual wears a mask. Many people are contagious before they begin to show symptoms — or may never develop symptoms but are still able to infect others.
Alabama reported an additional 22 deaths Friday, bringing the state's COVID-19 death toll to 983, according to the Alabama Department of Public Health.
Of those, 96 died in the past seven days alone, or roughly 10 percent of the state's total death toll. In the past 14 days, 171 people have died, or roughly 17 percent of the state's death toll.
Even as the number of tests also increases — at least 430,000 have been tested — a larger percentage of tests are coming back positive compared to any other time period, according to the Department of Public Health and APR's tracking.
Roughly 15 percent of tests in the past week have been positive.
The large increases come as Alabama Gov. Kay Ivey on Tuesday extended the current "safer-at-home" public health order, which was set to expire Friday, to July 31.
The number of individuals hospitalized with COVID-19 is also at a new high, with at least 843 people hospitalized with the virus on July 2, the most since the pandemic began.
On Monday, in Jefferson County, where cases are increasing rapidly, residents were ordered to wear masks or cloth face coverings in an attempt to slow the spread of the virus. On Tuesday, the city of Mobile also began mandating masks or face coverings. The cities of Tuscaloosa, Montgomery and Selma have also implemented face covering orders.
Of the 7,645 cases confirmed in the last week, 1,321 — or roughly 17 percent — were reported in Jefferson County alone. Nearly 28 percent of Jefferson County's 4,802 total cases have been reported in the last seven days. Since March, 152 people have died in Jefferson County.
A campaign rally for President Donald Trump that was planned for Mobile on July 11 has been canceled because of the rapidly worsening coronavirus situation there. Mobile County has had 633 newly diagnosed cases in the last week, or roughly 8 percent of the state's cases this week. Mobile County has had a total of 3,904 cases and 134 deaths over the course of the pandemic.
Montgomery County reported 426 newly diagnosed cases in the last week. Overall Montgomery has had 3,947 total cases and 104 deaths thus far.
Tuscaloosa County has 393 new cases this week. The surging number of cases in Tuscaloosa and Lee Counties — where 276 tested positive this week — could potentially put the 2020 college football season in jeopardy. Tuscaloosa has had a total of 2,188 cases and 42 deaths, while Lee County has a total of 1,302 cases and 37 deaths.
Despite making it through several months with relatively moderate increases, Madison County is also experiencing a surge of new cases in recent weeks — with 407 cases in the last week alone. Madison has had 1,271 cases and seven deaths.
Many people are flocking to the beach for the Fourth of July holiday, where the coronavirus is also surging in Baldwin County with 328 new cases in the last seven days. Baldwin had been largely spared to this point with 828 cases in total and nine deaths. This week's increase accounts for 40 percent of the county's total case count.
Alabama is not alone in seeing surging case numbers. Forty of the 50 states reported rising coronavirus cases in the last week. On Thursday, 57,236 new cases were diagnosed and 687 Americans died. The U.S. death toll from the global pandemic has risen to 131,823.
Globally, there have been 11,092,229 cases diagnosed, though the real number is likely much higher. At least 526,450 people have died from COVID-19, and, with 208,860 new cases diagnosed on Thursday alone, there is no sign that this global pandemic will be over any time soon.