Monroe County Commissioner Switches to the Republican Party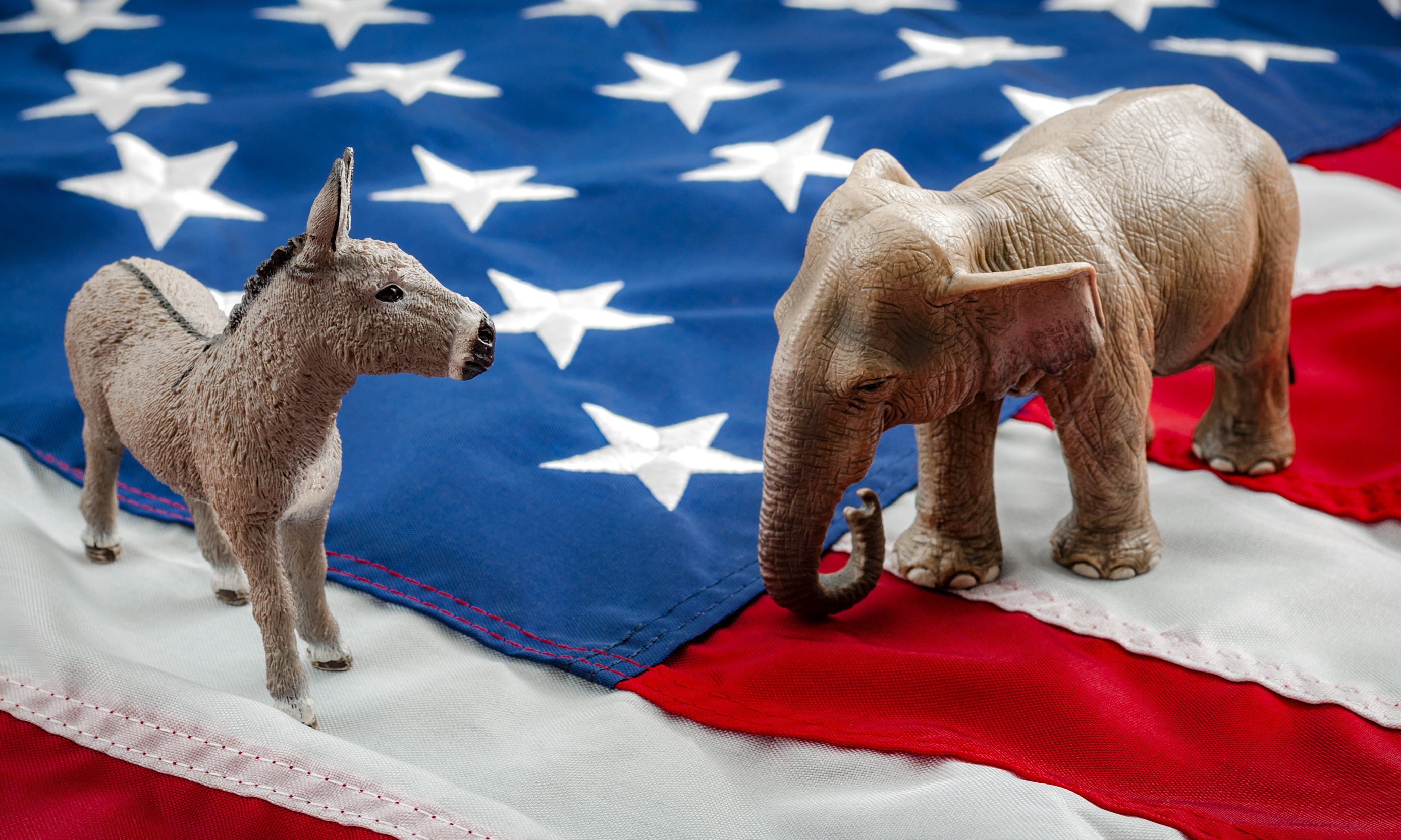 The Monroe County Republican Party on Wednesday welcomed Monroe County Commissioner Henry "Lum" Childs into the Republican Party.
Childs recently requested to change his party affiliation from the Democratic to the Republican Party. Commissioner Childs has served as Monroe County Commissioner, District 1, since 2008.
"Things have changed so much in the Democrat Party in the last few years and I felt that it was time for me to make a change," Childs told Monroe County Republican officials.
The Monroe County Republican Party voted unanimously in favor of accepting Childs as a Republican.
"We are excited to have Commissioner Childs join with us in growing the Republican Party in Monroe County and look forward to working with him," said Monroe County Republican Chairman Rebekah Cornelison.
Republicans hold over 65 percent of the partisan elected offices in the state of Alabama.
Alabama Republican Party Chairman Terry Lathan said, "We welcome Commissioner Childs to the Republican Party. The continuing far left trend of the Democrat Party has many people, like Commissioner Childs, questioning their political affiliation. The Alabama Republican Party will continue to hold fast to its core principals of limited government, lower taxes, standing up for the unborn and protecting our Constitution. We welcome all who feel the same to join us. Commissioner Childs will be an asset to our team."
Commissioner Childs is currently preparing to qualify as a Republican for the 2020 election.
Alabama Republicans have dominated the competition in the 2010, 2012, 2014, 2016, and 2018 elections. In 2020, they will have Donald Trump at the top of the ticket, and his popularity remains high in Alabama.
Over the last twenty years national Democrats have increasingly adopted positions on issues that are offensive to most Alabama voters, especially to people of faith. The increasingly extreme views of national Democrats have made it increasingly difficult for the Alabama Democratic Party to compete in Alabama elections.
Only one Democrat has won a state wide race in Alabama since 2008, and that was Doug Jones for U.S. Senate in a special election. The last Democrat to win office in a regular statewide general election was Lt. Governor Lucy Baxley running for PSC President in 2008, who just narrowly bested Twinkle Andress Cavanaugh.
Democratic incumbents who are interested in switching to the Republican Party need to contact their county Republican Party Chair. Qualifying as a Republican for the 2020 election cycle opens statewide on October 8. Democratic qualifying has already begun.
Print this piece
Doug Jones praises end of state Democratic Party lawsuit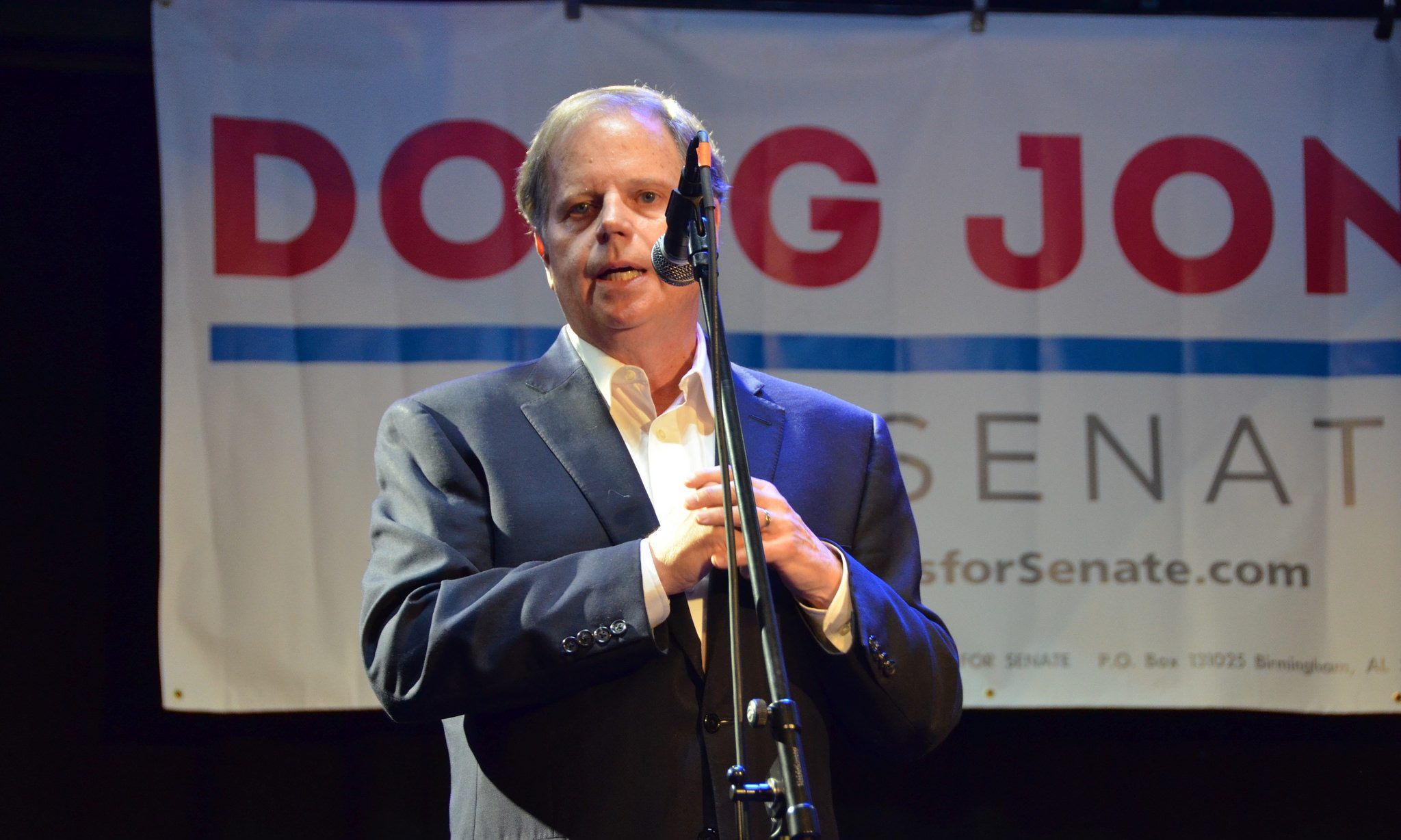 U.S. Senator Doug Jones, D-Alabama, on Thursday applauded the end of a lawsuit over control of the state Democratic party. 
Montgomery County Circuit Judge Greg Griffin on Thursday dismissed a lawsuit filed by former Alabama Democratic Party chairwoman Nancy Worley, which means that state Rep. Chris England, who was picked to lead the state Democratic party by a reform group championed by Jones, is the party's chair. 
"This is a great day for Alabama and her Democratic Party. Throughout much of last year, countless Democrats in our state worked to create a more open and diverse state party, while recognizing and being true to the crucial and historic role held by African-American voters," Jones said in a statement Thursday.
"The by-laws of the Alabama Democratic Party now reflect the growing diversity in our state — including representation for Hispanic voters, Native American voters, Asian voters, voters with disabilities and voters from the LGBTQ community. And most importantly, the Alabama Democratic Party has dramatically increased leadership opportunities for young voters. Around 70 new caucus members were added to the state party Executive Committee last year—many of them young people from diverse backgrounds throughout the state. I'm proud to continue to work alongside a more unified, diverse and inclusive state party. 
"With the dismissal of this lawsuit, it is time that all who have been involved in this challenge, resolution, and expansion of the Democratic Party come together for a common good. Our state benefits from the ideas and engagement of a competitive two-party system. We have now demonstrated that we have the ability to be inclusive within our own party while working to expand the number and experiences of people who play a role in moving it forward.  
"Chairman Chris England and First Vice Chair Patricia Todd have my complete support and I call on Democrats throughout the state to unite behind them as we move forward in modernizing, re-invigorating, and expanding the Alabama Democratic Party.," Jones said.
Print this piece