Byrne and Rogers support censure of House Intel Committee Chair Adam Schiff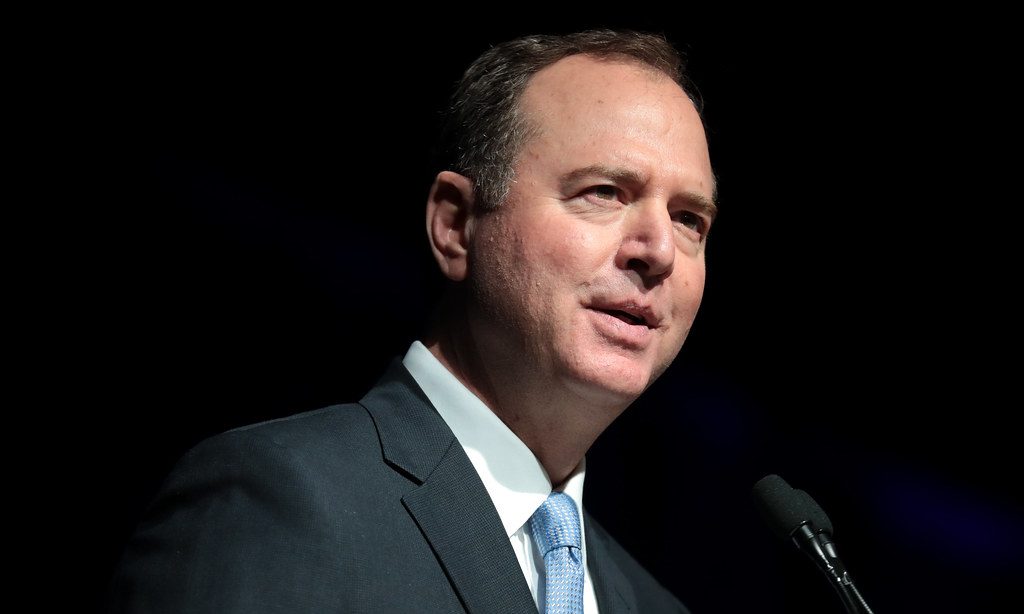 Thursday, Congressmen Bradley Byrne (R-Montrose) and Mike Rogers (R-Saks) both joined a resolution to condemn and censure House Intelligence Committee Chairman Adam Schiff (D-California). Byrne's office said that the censure is for Schiff's attempt during last week's hearing on impeachment to mislead the public with a false retelling of a conversation between President Trump and Ukrainian President Zelensky.
"Last week, Adam Schiff used his opening statement to pass off as real a completely fabricated retelling of President Trump's phone conversation with the Ukrainian President," Rep. Byrne said. "His imagined conversation is clearly and entirely contradicted by the transcript of the call – the same transcript House Democrats did not wait to receive before launching their phony impeachment efforts. Adam Schiff's scheme to mislead the American people through lies and deception is just a further example of why this whole impeachment charade is a sham. The American people are sick of this political posturing, and the House should do all in its power to protect what integrity remains of this institution by formally condemning his behavior and ending this politically-motivated impeachment inquiry."
"I am signing on to my colleague Congressman Andy Biggs resolution to censure House Intel Chairman Adam Schiff for literally making up his own version of President Trump's phone conversation with Ukraine President Zelensky," Rep. Rogers said. "Chairman Schiff peddled lies during the Russian hoax and now he is doing the same with the impeachment scam. This sort of petty behavior has no place in Congress."
The resolution to formally condemn and censure Representative Adam Schiff was filed by U.S. Representative Andy Biggs (R-Arizona).
"Whereas, President Trump released the transcript of a call between him and the President of Ukraine; Whereas, President Trump subsequently released the whistleblower complaint of August 12, 2019; Whereas, in a September 26, 2019, hearing on the whistleblower complaint, House Intelligence Committee Chairman Adam Schiff purported to relay the content of the phone call to the American people; Whereas, instead of quoting directly from the available transcript, Chairman Schiff manufactured a false retelling of the conversation between President Trump and President Zelensky."
"Whereas, this egregiously false and fabricated retelling had no relationship to the call itself; Whereas, these actions of Chairman Schiff misled the American people, bring disrepute upon the House of Representatives, and make a mockery of the impeachment process, one of this chamber's most solemn constitutional duties; Whereas, for more than two years, Chairman Schiff has spread false accusations that the Trump Campaign colluded with Russia; Whereas on March 20, 2017, then Ranking Member Schiff read out false allegations from the Steele dossier accusing numerous Trump associates of colluding with Russia; Whereas, then-Ranking Member Schiff falsely claimed in a March 2017 interview to have ''more than circumstantial evidence'' of collusion with Russia; Whereas, then-Ranking Member Schiff negotiated with Russian comedians who he believed to be Ukrainian officials to obtain materials to damage the President of the United States politically; Whereas, members of the Intelligence Committee have lost faith in his objectivity and capabilities as Chairman, with every Republican member on the Committee having signed a letter calling for his immediate resignation as Chairman; and Whereas, Chairman Schiff has hindered the ability of the Intelligence Committee to fulfill its oversight responsibilities of the Intelligence Community, an indispensable pillar of our national security."
Fox News contributor Karl Rove said of the impeachment inquiry: "If this is all they got, two-thirds of the Senate ain't going along."
"The rhetoric of House Democrats has made them appear inept—and
appearances aren't always deceiving," Rove said. "Consider Mr. Schiff's stunt in opening the Intelligence Committee's hearing on Mr. Trump's conversation with the president of Ukraine. Mr. Schiff channeled his inner Martin Scorsese to revise the call's transcript, adding new words to make it sound like a scene out of "Goodfellas." He read his treatment to a national cable audience, only later admitting it was a "parody.""
"We have not spoken directly with the whistleblower," Schiff told MSNBC's Sam Stein. "We would like to. But I'm sure the whistleblower has concerns that he has not been advised, as the law requires, by the Inspector General or the Director of National Intelligence just as to how he is to communicate with Congress."
It was later revealed that the so–called "whistleblower" had actually been working with Schiff and the staff of the House Intelligence Committee even before he or she filed their complaint.
Bradley Byrne represents Alabama's First Congressional District. Mike Rogers represents Alabama's Third Congressional District.
(Original reporting by Fox News, Breitbart News, and MSNBC contributed to this report.)
Secretary of state says office will assist voters in complaints if local authorities punish voters without masks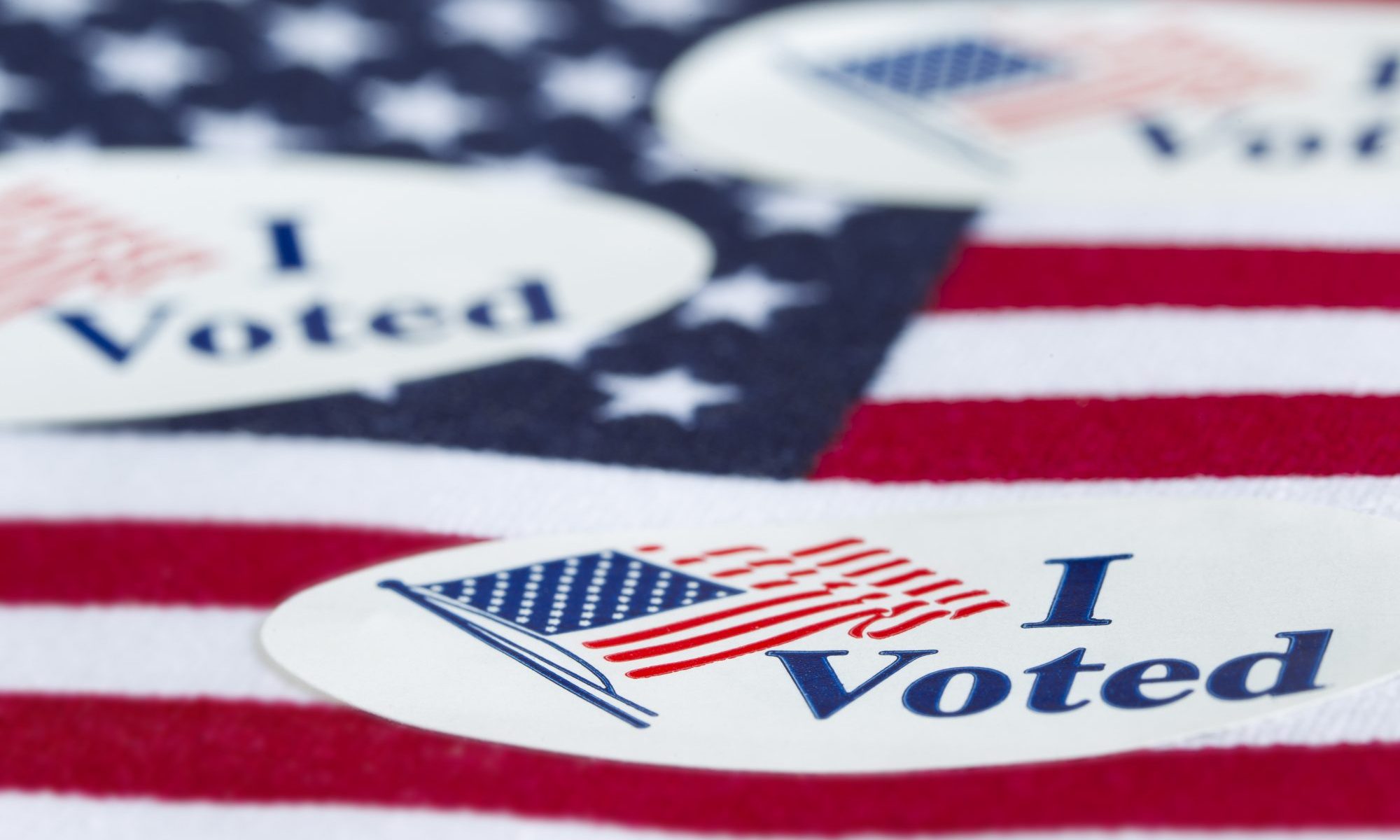 Alabama Secretary of State John Merrill told the Alabama Political Reporter that all 1,980 polling places will be open on Tuesday for in-person voting if a voter chooses to cast their ballot in person.
COVID-19 has been a paramount concern for people across the state and citizens have to deal with a number of business, Church and government office closures since March, but Merrill insisted that voters will be able to vote in either the Republican or Democratic Party runoffs on Tuesday at the polling place they are assigned.
A number of cities and counties are requiring masks whenever anyone goes out in any public place and government offices and businesses are refusing service to persons who do not have a mask or who refuse to wear one.
Merrill told APR that the Centers for Disease Control, Dr. Anthony Fauci, Dr. Scott Harris and other public health authorities are suggesting that you should wear a mask when you go out. Many polling places will provide them to voters that need them, but wearing a mask is not required to vote.
"There are only five requirements to vote in Alabama: You have to be 18 years of age. You have to be a citizen, You have to be a resident of Alabama, You must not have been convicted of an act of moral turpitude that has taken away your voting rights, and you must have a valid photo ID," Merrill told APR. "When you meet those requirements you can vote in the state of Alabama."
When asked whether voters in those jurisdictions with face mask requirements have to wear masks when at the polls, Merrill said, "I don't think anybody at the local level is trying to prevent people from voting.
Merrill said if localities place police or other law enforcement outside polls and attempt to ticket those who try to enter or exit without the required mask his office would get involved.
"If they want to try to do that, we will assist the voter in filing a lawsuit on infringement of their civil rights," Merrill said.
Public health authorities are urging that everyone wear masks or cloth face coverings to protect themselves from becoming infected with the coronavirus and to avoid spreading the virus to others. Dr. Anthony Fauci told the Alabama press corps Tuesday that 20 to 40 percent of people infected with the virus have no symptoms and don't event know that they are infected.
Thursday is the last day to apply for an absentee ballot to participate in the Tuesday, July 14 party primary runoff election. The close of business Thursday is the last day to apply for an absentee ballot. The last day to return those completed absentee ballots is the close of business on Monday.
Voters with a health concern due to the possibility of getting or transmitting the coronavirus may obtain an absentee ballot. The voter will still have to check a reason for asking for the absentee ballot. If the reason is fear of the coronavirus, mark that there is a health reason for the application. You will be allowed to vote absentee. Remember to fill out all the paperwork completely and to mail or return the ballot on time.
In the Republican primary runoff, former Auburn University football coach Tommy Tuberville and former U.S. Sen. Jeff Sessions are running for the GOP nomination for the U.S. Senate. Judge Beth Kellum faces challenger Will Smith for the Alabama Court of Criminal Appeals.
There is no statewide Democratic primary runoff races, but in the 1st Congressional District, James Averhart and Kiani Gardner are running for the Democratic nomination for Congress.
On the Republican side, former State Sen. Bill Hightower, R-Mobile, and Mobile County Commissioner Jerry Carl are running for the Republican nomination for Congress.
In Alabama's 2nd Congressional District, former State Rep. Barry Moore, R-Enterprise, faces Dothan businessman Jeff Coleman. There are also a number of local races being decided in primary runoffs on Tuesday.
Notably in Etowah County, the revenue commissioner's race is a runoff between State Rep. Becky Nordgren, R-Gadsden, and Jeff Overstreet for the Republican nomination.
In Jefferson County, State Rep. Rod Scott, D-Fairfield, faces Eyrika Parker in the Democratic primary runoff for county treasurer.
If either Nordgren or Scott win the local offices they seek, that will lead to a special election for what would become open seats in the Alabama House of Representatives.
The polls open at 7 a.m. on Tuesday and close at 7 p.m. A valid photo ID is required to participate in any Alabama election.
Absentee ballot applications are available online.
On Wednesday, the Alabama Department of Public Health reported that 25 more Alabamians have died from COVID-19, raising the state death toll from the global pandemic to 1,032. Also, on Wednesday, another 1,162 Alabamians learned that they were infected with the novel strain of the coronavirus, raising the number of cases in the state to 46,424.
Only about 9 percent of the state has been tested at this point in time.