Medical marijuana users tell their stories to Medical Cannabis Study Commission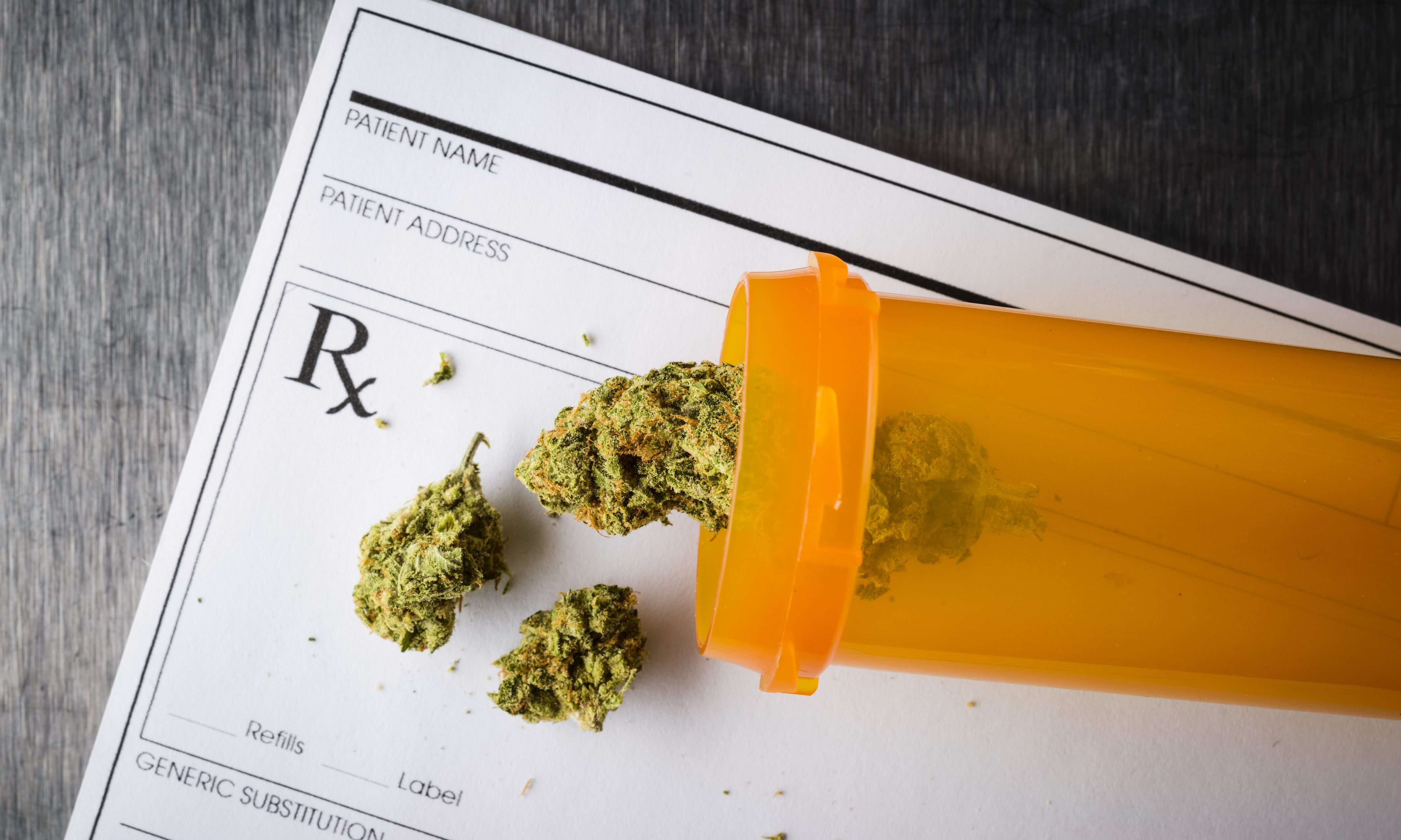 Thursday, the Medical Cannabis Study Commission held its third meeting. The Commission has been tasked with presenting a policy recommendation to the legislature on exactly what the best medical marijuana bill should look like. The Commission held a public hearing in which a number of medical marijuana users claimed that the drug has benefitted them.
Each speaker was limited to just two minutes time to address the commission.
Helen "Marty" Schelper said that her sister died from the chemotherapy used to treat her breast cancer. Shelper said that since then she has met people who were diagnosed with cancer that no longer have cancer using marijuana extracts. Schelper said that her cannabis advocacy began seven years ago when her sister died. Schelper credited marijuana with successfully treating her Lyme disease.
Amanda Taylor, age 45, said that her Father was murdered when she was a child. She was diagnosed with diabetes at at age 17. At age 25 she was diagnosed with cancer. Later she developed stomach issues that led to chronic vomiting and an insulin pump was installed for her diabetes. At a low point she weighed just 99 pounds and was having to use a handicapped cart to shop for groceries. Someone from Colorado introduced her to marijuana to deal with her potentially fatal, for a diabetic, stomach issues. Because cannabis is illegal in Alabama, even for someone with a medical need she moved to Arizona and is now employed by the medical cannabis industry there.
"I left Alabama because Alabama shut their doors to me," Taylor said.
While still in Alabama she was able to purchase marijuana on the black market.
"I was using cannabis; but I did not know what I was getting," Taylor said.
Lee Vessel is an Air Force veteran, who has studied the marijuana literature heavily.
"There is an epidemic of suicide in my community," Vessel said. "There are 22 veteran suicides a day.
Vessel said that he is involved in a charity in California that get veterans out of their homes and into activities; but unlike other charities medicinal cannabis was used in those activities.
"In California, I met hundreds if not thousands who said that medical cannabis helped to ease the symptoms of their chronic conditions," Vessel said. "Unlike opioids it is not an addictive pain killer with the ability to kill via overdose."
Tina Crim said, "I am 43 years old and I live in Decatur, Alabama. I have multiple health issues. I broke my neck in a car wreck six years ago."
"They told my family I was going to die," Crim said. that she could not even keep water down. Her doctor recommended synthetic THC (the active chemical in marijuana). She was reluctant to use it because of the stigma; but it worked and she was able to keep food down.
"Had he not given me that medicine I would not have walked out of that hospital," Crim said. I and my doctor have fought with the insurance company for years to keep on that medicine. Eventually the insurance stopped paying for the synthetic THC that she was taking and her symptom resumed.
"My husband's work sent him to California" (where marijuana is legal), Crim said. "I got a medical marijuana card in California. I was eating toast and butter after 14 days. You can't tell me that medical marijuana does not work."
"I have a rare blood disease that has taken me to the hospital several times," Joseph Fannin said. "I began leaving the state to go to Florida (which also legalized medical marijuana) to get treatment. Since I have been back in Alabama I have been getting sick again."
"This plant is so important not just medically, but for the ecosystem as a whole," Chera Howard said. "It is good for soul regeneration and good for the environment."
"I was a UPS driver for 18 years," David Grantham said. "I stepped off a curb and shattered my ankle. I had five reconstructions on my ankle."
Grantham developed a complication that inflamed his nerves, "It burns my body inside out."
Doctors attempted to relieve the pain with prescription pain medication. "I did not know who my parents were," "Now I go to Colorado and I have doctors in Florida. I am considering moving to Colorado. I smoke it and I am me again. I should not have to leave Alabama."
"I am tired, my body is tired, my story is I am literally just tired," Grantham said. "The suicide rate for what I have is about 70 percent,"
"I was supposed to be in a wheelchair years ago," Grantham said. "I have a spinal chord stimulator in my back. It took me a year to recover from the surgery to put it in and now it needs to be taken out and replaced."
Timothy Morris said that he is mechanic who has had five bypass surgeries and back surgery. He also has muscle cramps and neuropathy in both legs that is extremely painful.
"In 2010 I tried to go back to work," Morris said. "It is 100 degree in those shops. I couldn't do it anymore."
Morris says that he likes motorcycles; but he has a motorcycle that he can't ride. "I can't do it anymore. I have children and grandchildren. I want to do things with them and I can't do it anymore."
"I have done marijuana," Morris said. "I smoked it as a kid, but not medically."
"I don't care to take a pill," Morris said and does not want to take prescription opioids.
"When people scream out we should give help," Morris said. "I get no help and I am mad. I have lived in Alabama almost my whole life; but maybe I should leave the state." "The pain that I am in now is ridiculous. It is uncalled for."
"In June this year I was diagnosed with cancer," John Day said. "I started chemotherapy and began using medical marijuana to deal with the nausea."
"I am 56 years old and soon to be grandmother of five," Michelle Rhodes said. "Frankly I think it is sad that we have to come and beg to use a plant that has been in the food chain for thousands of years."
"I have been indulging since I was 14 and frankly, I think it is why I have stayed away from the pharmaceuticals. I don't trust them," Rhodes said. Rhodes said that her son died from a brain tumor. She believes that conventional medicine killed her son and that marijuana would have been a better treatment.
No one spoke at the public hearing in opposition to legalizing medical marijuana.
State Senator Tim Melson (R-Florence) is an anesthesiologist and the chair of the commission. He introduced medical marijuana legislation last year and intends to introduce it again this year.
"I want your comment and your input," Melson said of state agencies and law enforcement. "We want to protect employers and employees" who want to have a safe workplace in this bill and wants to hear from law enforcement; but "The time is now. Don't come to me when we are in session in February."
Melson said that the bill will be written, "Based on the science not the emotion."
"The next meeting of the commission will be November 7," Melson said. "We will have an expert that just got back from Israel who has seen all the latest research. Like me five to six years ago he would not have even considered this."
Print this piece
Brooks, Palmer join lawsuit against House's proxy voting rule change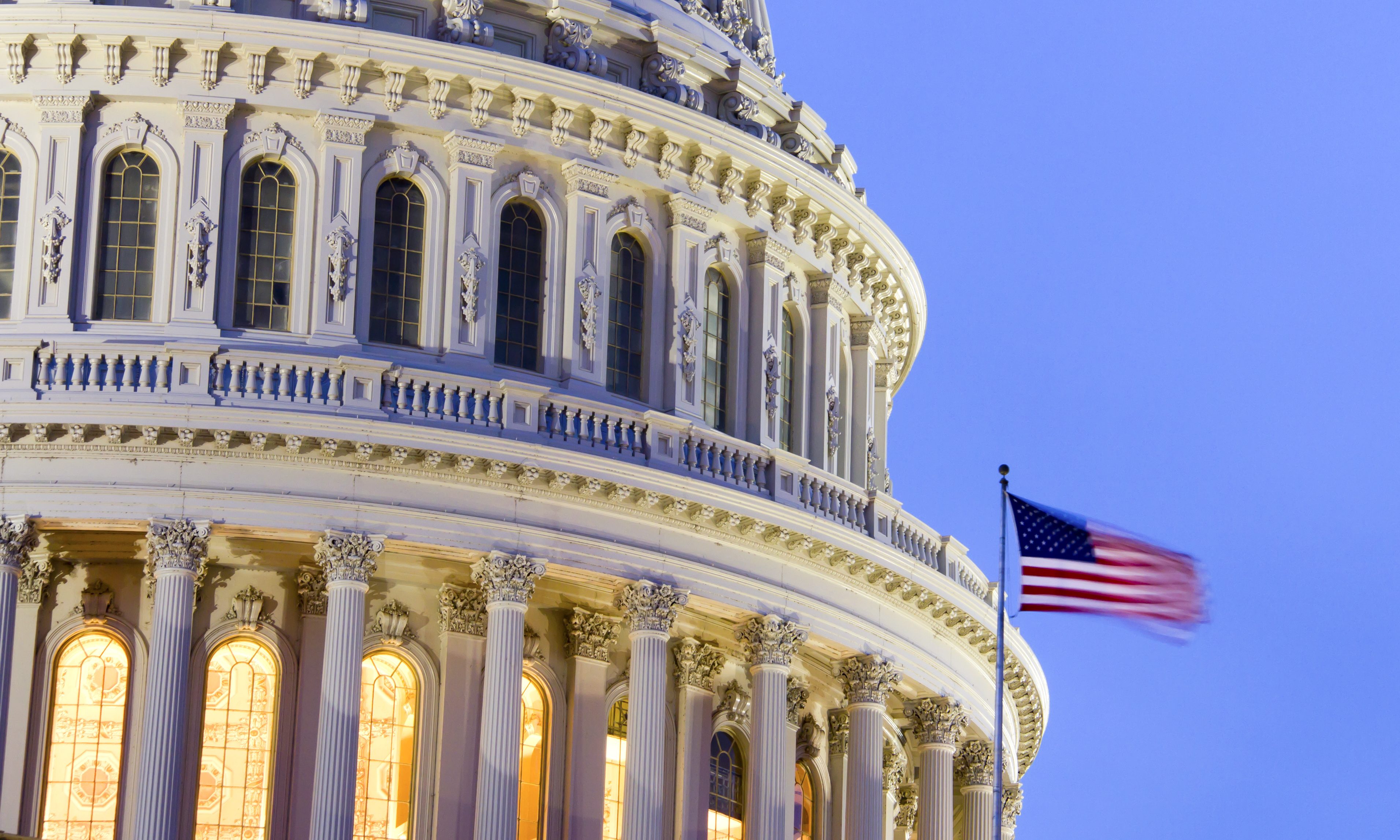 U.S. Rep. Gary Palmer, R-Hoover, and Mo Brooks, R-Huntsville, have joined constituents and members of the House Republican Conference as plaintiffs in a lawsuit challenging the constitutionality of a recently passed resolution that allows representatives to cast votes for themselves and others on the House floor, known as proxy voting.
The rule change was supported largely by Democrats along party lines who said it was needed during the pandemic to protect the health and safety of members of Congress.
"This rule change is not a mere procedure change, but a direct assault on the Constitution and over 200 years of precedent," Palmer said. "The Constitution requires that Congress assembles. There is no emergency so great that Congress cannot meet to do its job of representing the people."
Brooks said the proxy voting scheme is not only "unprecedented and antithetical" to the job of a House member, but it is also "blatantly unconstitutional."
"Article 1, Section 5 of the Constitution requires that a 'a Majority of each (House of Congress) shall constitute a Quorum to do Business; . . . and (each House) may be authorized to compel the Attendance of absent Members,'" Brooks said. "The Constitution requires that the House assemble a majority of its Members to conduct business, and there is no more serious House business than voting."
Palmer said members of Congress should rise to the challenge of the pandemic and meet in person.
"Our history is littered with wars, pandemics, and attacks on American soil, but none of that has ever prevented Congress from meeting to do the people's business," Palmer said. "The current public health crisis should not change that precedent. Precautions can be taken, but Congress must show up to work like everyone else."
House Republican Leader Kevin McCarthy of California is the leader of the proxy vote lawsuit. Alabama Congressman Bradley Byrne, R-Montrose, is already one of the plaintiffs.
"The Constitution is clear that a majority must be present for the House to conduct business," Byrne said. "Speaker Pelosi's attempt to allow Democrats to cast multiple 'proxy' votes for their colleagues is a blatant violation of the Constitution. Under rules adopted last week, as few as 22 Democrats could claim a quorum and win a vote against all 197 Republicans. This scheme gives Pelosi and her lieutenants complete and dangerous unconstitutional powers. If Democrats won't show up to vote, they should turn the speaker's gavel over to Leader McCarthy and the Republicans who are actually willing to show up and work for the people they represent."
"This week, House Democrats will break over 230 years of precedent and allow Members of Congress to vote by proxy on the House floor," Leader McCarthy said. "This is not simply arcane parliamentary procedure. It is a brazen violation of the Constitution, a dereliction of our duty as elected officials, and would silence the American people's voice during a crisis. Although I wish this matter could have been solved on a bipartisan basis, the stakes are too high to let this injustice go unaddressed. That is why, along with other members of the House and our constituents, I have filed a lawsuit in federal court to overturn Speaker Pelosi's unconstitutional power grab."
The Republican plaintiffs point out that in the last 231 years, the House of Representatives has never permitted a member to vote by proxy from the floor of the chamber. This includes during the Yellow Fever of 1793, the Civil War, the burning of the Capitol during the War of 1812, the Spanish Flu of 1918 and 9/11.
The GOP plaintiffs claim that voting by proxy is flatly prohibited by the Constitution.
Article I, Section 4, Clause 2 states: "The Congress shall assemble at least once in every Year, and such Meeting shall . . . ." o Article I, Section 5, Clause 1 states: "Each House shall be the Judge of the Elections . . . and a Majority of each shall constitute a Quorum to do Business; . . . and may be authorized to compel the Attendance of absent Members." o Article I, Section 6, Clause 1 states: "The Senators and Representatives . . . shall . . . be privileged from Arrest during their Attendance at the Session of their respective Houses" • The constitution clearly contemplates the physical gathering together of representatives as a deliberative body. As the Supreme Court has held, to constitute a "quorum" necessary to "do business," the Constitution requires "the presence of a majority, and when that majority are present the power of the house arises." United States v. Ballin, 144 U.S. 1, 6 (1892)
The plaintiffs have filed a constitutional challenge in the D.C federal district court seeking to enjoin the use of proxy voting in the United States House of Representatives.
Congressman Mo Brooks represents Alabama's Fifth Congressional District. Congressman Gary Palmer represents Alabama's Sixth Congressional District. Alabama Democrats were unable to find candidates willing to challenge either of the two popular incumbents. Brooks did defeat a Republican challenger in March.
Print this piece