Secretary Merrill claims APR op-ed inaccurate
The following statement from Secretary of State John H. Merrill is in direct response to the recent op-ed published by Joey Kennedy of Alabama Political Reporter:
"An article published Thursday morning by Joey Kennedy falsely reported that the Office of the Secretary of State supports voter suppression, which could not be any farther from the truth.
As I have said previously, Mr. Kennedy is entitled to his own opinions. However, he is not entitled to his own facts.
Since I took office on January 19, 2015, my team and I have worked to register 1,352,073 new voters in the State of Alabama, bringing the state's total number of registered voters to 3,524,615 as of Friday, September 27, 2019. These numbers are unprecedented and unparalleled in the history of the state and unequaled by any state in the Union. We will continue to work to ensure that every eligible U.S. citizen that is a resident of Alabama is registered to vote and has a government-issued photo I.D.
Currently, 94 percent of all eligible Alabamians are registered to vote. 96 percent of all eligible African Americans and 91 percent of all eligible Caucasians in the state are registered to vote.
Not only has the Office of the Secretary of State shattered every record in the state for voter registration, but we have also broken every record in state history for voter participation.
Please note the following of the last four major elections:
On March 1, 2016, more than 1.25 million Alabamians voted, breaking every record in the history of the state for participation in a Presidential Primary.
On November 8, 2016, more than 2.1 million Alabamians voted, breaking every record in the history of the state for participation in a Presidential General Election.
On December 12, 2017, more than 1.3 million Alabamians voted and participated in the Special U.S. Senate Election, and on November 6, 2018, more than 1.7 million Alabamians voted, again breaking every record in the history of the state for a Midterm General Election.
I would also like to point out that since our photo I.D. law took effect in 2014, there has never been a recorded instance in which someone was denied the right to vote when he or she had the proper credentials.
You see, in Alabama we make it easy to vote and hard to cheat.
In fact, the Office of the Secretary of State consistently travels to all 67 of Alabama's counties each year to register voters and issue photo voter I.D.s. Citizens may also do so by visiting the Board of Registrars' Office any day that the county courthouse is open. In the case that a citizen is unable to visit the courthouse or the location where the mobile unit is stationed, we will go to their home and personally provide them an I.D., which we have done on numerous occasions.
Kennedy went on to say that 'no real effort to allow ex-inmates who have served their time [to] rejoin the voter rolls' had occurred. In reality, thanks to bipartisan legislation we wrote and shepherded through the legislative process in 2016, any voter convicted of a disqualifying felony who has met all of the terms of his or her sentence and has applied for and received a Certificate of Eligibility from the Department of Pardons and Paroles will be re-added to the voter rolls immediately upon successful application. However, our legislation clarified that all felonies are not disqualifying. A person convicted of a non-disqualifying felony is not removed from the voter rolls. A comprehensive list of disqualifying felonies can be found here.
As far as educating voters, the Office of the Secretary of State invests resources annually to inform Alabamians of ways they can register to vote or obtain a photo voter I.D. including through the app 'Vote for Alabama', which was created under my administration. In doing so, we are reaching residents in every corner of the state.
It is of paramount importance to me and my staff that we are providing Alabamians with all the necessary information needed to enter the polling place. That is why we issue sample ballots, and in the event that there is a constitutional amendment to vote on, my office produces a narrative so the changes can be easily interpreted.
Furthermore, I am the very first Secretary of State to provide strong support to the Fair Ballot Commission. I have worked to ensure that constitutional amendments are fully explained on the back of sample ballots. Through the use of social media and other platforms, we further promote this information to voters across the state.
Again, while Mr. Kennedy is entitled to his own opinion, he is not entitled to his own facts. In the Office of the Secretary of State, we will continue to work to increase voter registration and voter participation across the state."
Print this piece
National Right to Life Committee endorses Aderholt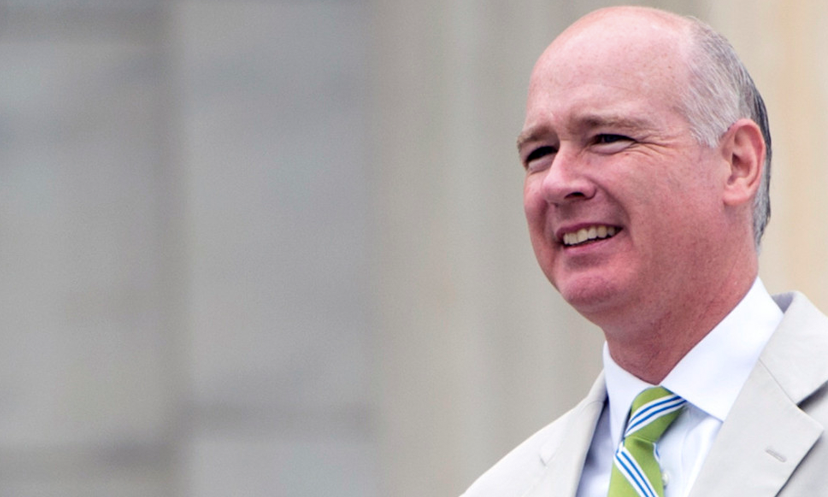 Wednesday, the campaign to re-elect Congressman Robert Aderholt, (R Haleyville) announced that the National Right to Life Committee (NRLC) has endorsed him for re-election to Alabama's Fourth Congressional District.
"I am truly humbled to have the endorsement of the National Right to Life Committee," said Congressman Aderholt. "I have, and I always will, fight for those who are the most vulnerable among us. I cannot think of anyone more vulnerable than the unborn. The National Right to Life Committee is committed to this fight, and it is an honor to fight along side them. As I have said before, no argument on the Pro-Choice side can get around one fundamental fact, abortion stops a human heartbeat."
The NRLC Committee commended Aderholt in its endorsement:
"National Right to Life is pleased to endorse you for re-election to the U.S. House of Representatives," the Committee wrote. "We strongly commend you for maintaining a perfect 100% pro-life voting record throughout the 116th Congress."
"You voted in support of the Born-Alive Abortion Survivors Protection Act," the endorsement letter continued. "This legislation would require that a baby born alive during an abortion must be afforded the same degree of care that would apply to any other child at the same gestational age. You support the Pain-Capable Unborn Child Protection Act. This Act would protect unborn children at 20 weeks, a point by which the unborn child is capable of experiencing great pain when being killed by dismemberment or other late abortion methods. You oppose using tax dollars to pay for abortion, and you oppose taxpayer funding of abortion providers."
"You are a strong advocate for life," the Committee said of Rep. Aderholt. "This endorsement reflects your commitment to strengthening a culture of life throughout our nation and in the U.S. House. We look forward to continuing our important work with you to protect the most vulnerable members of the human family – unborn children, the medically dependent, and persons with disabilities, whose lives are threatened by abortion or euthanasia."
"All voters who are concerned with the right to life and with the protection of the most vulnerable members of the human family should vote to return you to the U.S. House, so that you can continue to work to advance vital pro-life public policies," the endorsement letter concludes.
Robert B. Aderholt is a member of the powerful House Committee on Appropriations, which has jurisdiction over funding the operation of the federal government. He serves as Ranking Member of the Subcommittee on Commerce, Justice and Science. Aderholt also serves as a member of the Agriculture and Rural Development Subcommittee and the Defense Subcommittee. Aderholt is an advocate of fiscal responsibility, truth in budgeting and a federal government that operates within its means.
Aderholt also serves as a commission member of the Commission on Security and Cooperation in Europe (commonly known as the Helsinki Commission). The Helsinki Commission is comprised of 56 countries around the world that together monitors human rights in Europe and Central Asia.
Aderholt believes the federal government serves a critical role in assisting state and local projects regarding economic development. He support pro-growth initiatives that create jobs, strong immigration standards, and robust national security.
Prior to his election to Congress, Aderholt served as Assistant Legal Advisor to Governor Fob James (R) as well as Municipal Judge for the city of Haleyville, Alabama. Aderholt has a bachelor's degree from Birmingham Southern College and a law degree from the Cumberland School of Law at Samford University. He was born on July 22, 1965, and raised in Alabama, Aderholt and his wife, Caroline, have two children.
Congressman Robert Aderholt is seeking his thirteenth term representing Alabama's Fourth Congressional District.
Aderholt faces a general election challenge from Democratic nominee Rick Neighbors.
Print this piece