DCH Hospital System pays Russian hackers in ransomware attack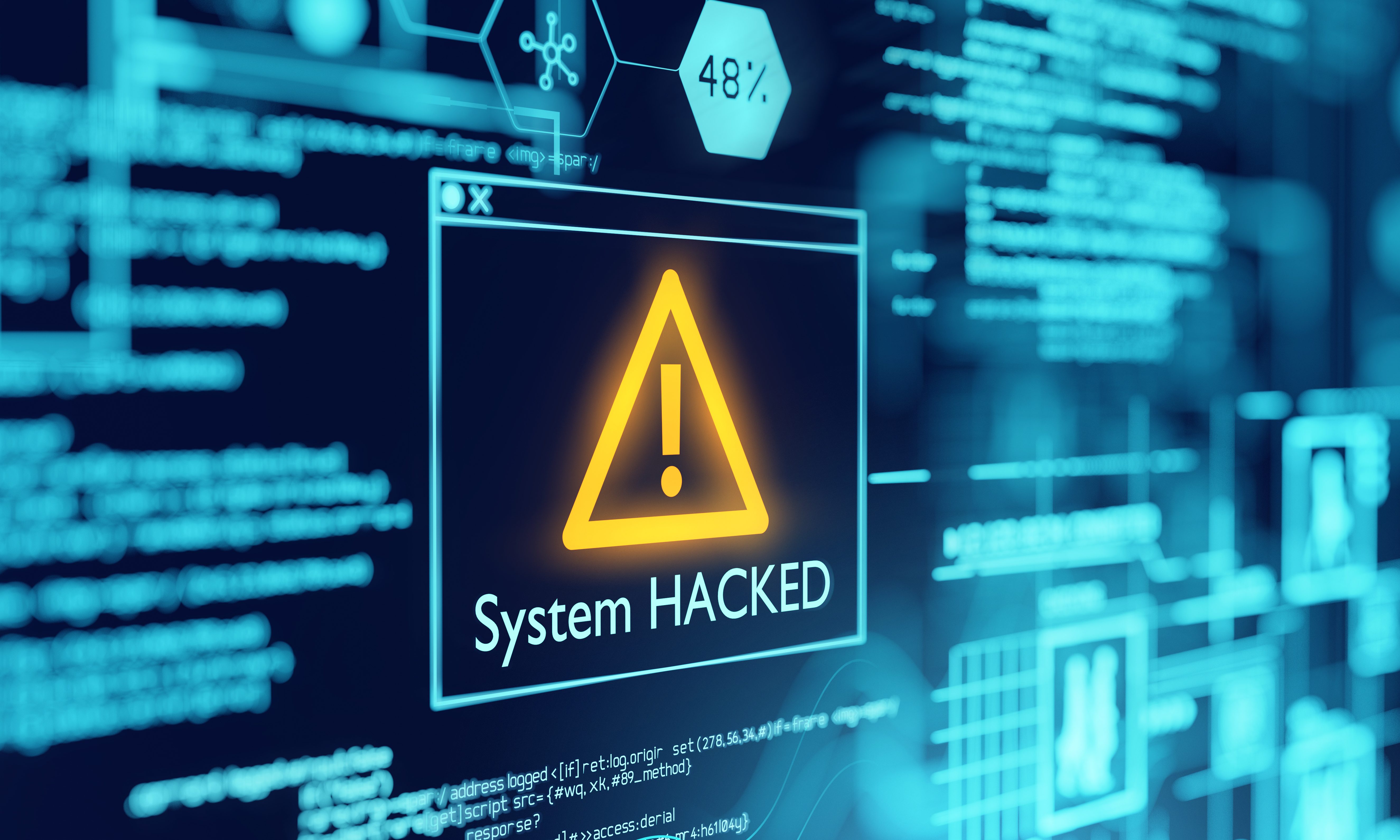 An Alabama hospital system paid hackers to regain access to patient files, according to The Tuscaloosa News, but it was unclear Saturday when the system's three hospitals would fully reopen.
A California-based cybersecurity firm believes the group of hackers who use the particular ransomware software found on DCH Health System computers work from Russia.
DCH Health System paid the hackers for a decryption key to regain access to the critical files, a spokesman for the hospital system told The Tuscaloosa News on Saturday. The company has said there is no indication that patients records has been misused or stolen.
In a statement on the hospital system's website Saturday the company said said DCH Regional Medical Center in Tuscaloosa, Northport Medical Center in Northport and Fayette Medical Center willall remain closed to all but the most critical new patients. All three hospitals were closed on Oct. 1 to non-critical new admissions. 
"Our Emergency Departments will continue to see patients who bring themselves to the hospital," the statement reads. 
"In collaboration with law enforcement and independent IT security experts, we have begun a methodical process of system restoration. We have been using our own DCH backup files to rebuild certain system components, and we have obtained a decryption key from the attacker to restore access to locked systems. 
"We have successfully completed a test decryption of multiple servers, and we are now executing a sequential plan to decrypt, test and bring systems online one-by-one.  This will be a deliberate progression that will prioritize primary operating systems and essential functions for emergency care. DCH has thousands of computer devices in its network, so this process will take time."
"We cannot provide a specific timetable at this time, but our teams continue to work around the clock to restore normal hospital operations, as we incrementally bring system components back online across our medical centers. This will require a time-intensive process to complete, as we will continue testing and confirming secure operations as we go."
"We expect to be making additional announcements in the coming days, as key systems are restored and more patient services resume.  Meanwhile, we are grateful for the dedication and professionalism of our staff, as they continue using our emergency downtime procedures to provide safe and patient-centered care. 
We will provide continual updates on our website as patient services become available and departments reopen."
The cost to hospitals in hacking attacks can be staggering. According to a 2019 study by the Ponemon Institute hackers cost health care businesses $408 for each lost or stolen record. 
DCH Health System has said the hackers used a ransomware called Ryuk. 
The National Cyber Securty Centre in June issued an advisor on Ryuk attacks globally. The ransomware virus was first spotted in August 2018. 
The cybersecurity firm Crowdstrike believes the Ryuk ransomware attacks emanate from a hacker group in Russia known as "WIZARD SPIDER" and that the Russian group has netted about $3.7 million in bitcoins since August 2018.
The news website Security Intelligence reported that computers at more than 100 businesses in the U.S. were infected with the Ryuk virus between August 2018 and May 2019.
Print this piece
Legislation would limit death penalty appeals
Alabama Lt. Gov. Will Ainsworth on Tuesday discussed legislation that would reduce the length of some death penalty appeals. 
"Over the last 13 month, seven Alabama law enforcement officers have been killed in the line of duty by violent criminals, which is a new record and obviously not one the state of Alabama is proud of," Ainsworth said during the press conference at the Alabama State House on Tuesday. "Back the blue has got to be more than just a slogan. Actions must follow words." 
Ainsworth said that death row inmates in Alabama serve approximately 14 years on average before executions are carried out, and that there needs to be a "fair but expedited process in Alabama." 
The proposed legislation would prevent the Alabama Supreme Court from hearing death row appeals in capital murder cases, and would stop all such appeals at the state Court of Criminal Appeals level. 
The bills would also require the criminal appeals court to expedite death row appeals when possible, and would reduce the amount of time a person has to appeal such convictions to the U.S. Supreme Court, Ainsworth said. 
"This legislation still affords a thorough appeals process, and all the protections guaranteed to them under the U.S. Constitution," Ainsworth said. "It has been designed to provide both equal justice to inmates, and swifter justice to their victims." 
State Sen. Cam Ward, R-Alabaster, a candidate for a seat on the state Supreme Court and sponsor of the senate's version of the bill, said during the press conference that while overall crime rates have been declining, murders in Alabama have increased 25 percent over the last three years. 
"I've always been an advocate for criminal justice reform, but let me tell you something, public safety is first and foremost, Ward said. "…I think this is a reasonable bill. It still provides for due process." 
State Rep. Connie Row,R-Jasper, is sponsoring the bill in the House and said that as a former police chief she recognizes the value of the lives of those who serve the public. She also worked with crime victims in capital cases, she said, and in "capital cases it's seeing if you can live long enough to see justice served in a death penalty case." 
The bills also add language that would allow the Alabama Department of Corrections to conduct executions at facilities other than the Holman Correctional Facility near Atmore, where the state's death chamber is currently located. 
ADOC commissioner Jeff Dunn said in January that all death row inmates were being moved to Holman, while the majority of the prison's areas for other incarcerated men was being closed due to concerns over maintenance problems in a tunnel that carries utilities to those portions of the prison. The death row section of Holman was to remain open, Dunn said. 
There are 175 people serving on the state's death row, according to Alabama Department of Corrections statistics. 
Attempts Tuesday to reach staff at the Equal Justice Initiative for comment on the legislation were unsuccessful. The Montgomery legal aid nonprofit works to exonerate death row inmates, among its other initiatives. 
According to the Washington D.C.-based nonprofit Death Penalty Information Center 167 incarcerated people on death row in the U.S. have been exonerated and released from prison since 1973. Among those formerly on death row, six were scheduled to die by execution in Alabama. 
The last Alabama death row inmate exonerated was Anthony Hinton, freed in April 2015 after spending 30 years on death row for the 1985 murders of two fast food supervisors in Birmingham. 
The only evidence presented at Hinton's trial was ballistics testing state prosecutors said proved the bullets that killed the two men came from a gun Hinton's mother owned. 
Hinton lost appeals for a decade before the Equal Justice Initiative took up his case. Subsequent ballistics testing by the nonprofit in 2002 proved that the bullets weren't a match for the firearm, but the state declined to re-examine the case. 
It took another 12 years for Hinton's appeal to reach the U.S. Supreme Court, which reversed the lower court's ruling and granted a new trial. 
The judge in his new trial dismissed the charges after the state's prosecutors determined through additional testing that the bullets could not have come from Hinton's mother's gun. 
A 2009 study by professors at the University of Colorado and published in the Journal of Criminal Law and Criminology found that 88 percent of the leading criminologists in the U.S. polled did not believe the death penalty effectively deters crime.
Of the leading criminologists polled in the study, 87 percent said that speeding up executions would not add a deterrent effect on crime.
Print this piece