Sen. Cam Ward announces bid for Alabama Supreme Court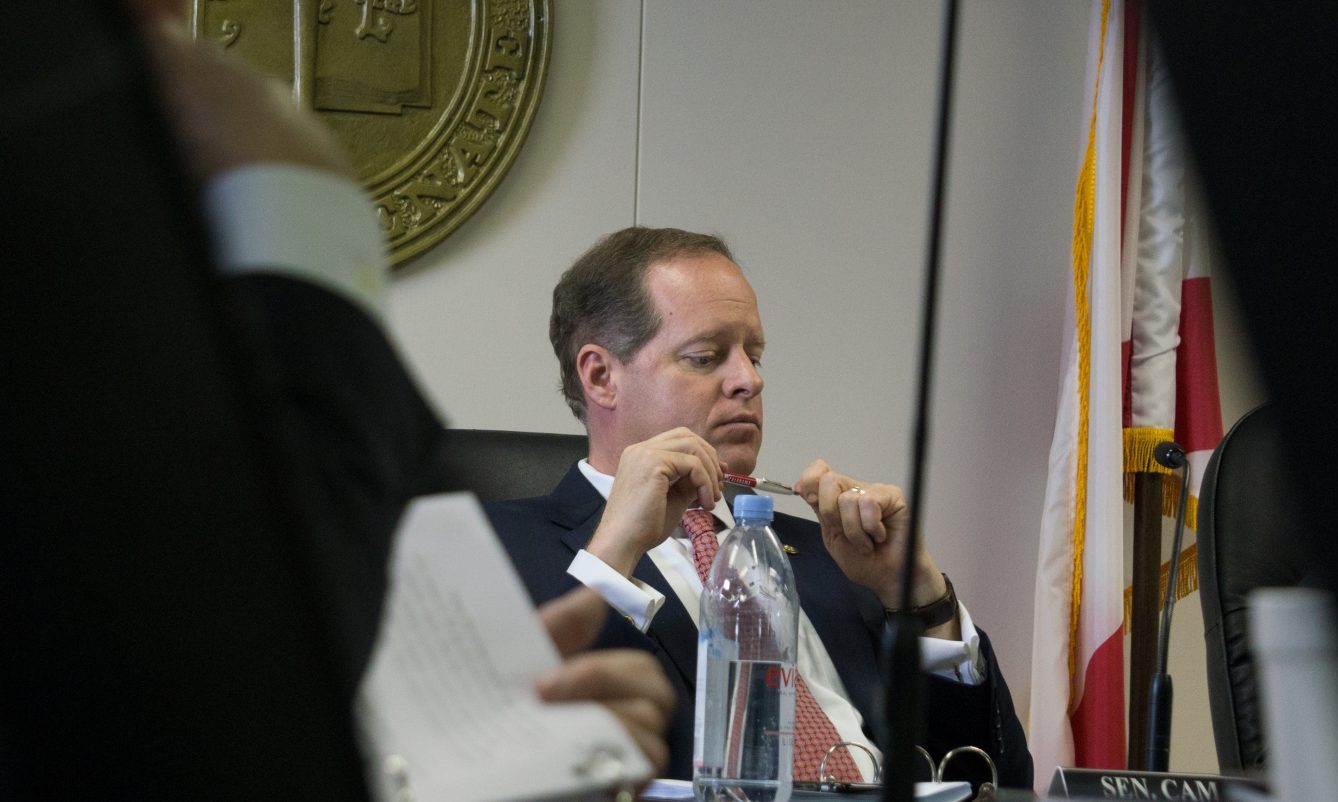 Earlier today, State Senator Cam Ward, R-Alabaster, announced he is running for the Republican nomination for Associate Justice on the Alabama Supreme Court in Place 1. That seat is currently held by Greg Shaw.
Ward, who serves as the Chairman of the Senate Judiciary Committee and President of the Alabama Law Institute, is the leading figure in justice reform in the state. He sees the move from the legislative branch to the judiciary as a natural progression in his commitment to public service. "For me, this is a natural progression and if elected, I will bring a unique perspective to the court having worked in the legislature and the attorney general's office," Ward told APR in a phone conversation shortly before his formal announcement.
As a young attorney, Ward began his career in state government when he was appointed Deputy Attorney General by former Attorney General Bill Pryor.
Pryor's dedication to the rule of law helped shape Ward's view on a wide range of conservative issues, which led him to seek public office first as a State Representative and now as a Senator.
Best known for his roles in criminal justice and prison reform and his leadership in advocating for the state's Autism community, Ward is a steadfast voice for those who need a champion according to those who have watched him over the years. Ward is seen as a leader who can build a consensus even on the toughest issues.
He says he wants to take that same experience to the state's highest court.
"The roles of the three branches of government are very well-defined. The legislative branch writes the laws, the executive branch enforces the laws and the judicial branch interprets the laws," Ward explained. "My judicial philosophy will be easy to understand. As a judge, my role will be to interpret the law exactly as it is written, not to write new ones."
As critics of the current court will attest, the Alabama Supreme Court is not always seen as an impartial arbiter of justice; instead, it is often vilified as bending to the will of prevailing political winds.
Ward believes his background as a lawmaker as well as his experience in criminal justice will give him the ability and wisdom required to adjudicate honestly.
Ward, a graduate of Troy State University and the Cumberland School of Law at Samford University, is a practicing attorney specializing in criminal justice reform and economic development.
"During his time in public office, he has demonstrated that he is a staunch advocate of limited government and protections for Constitutional rights," according to his campaign press statement. "He has sponsored stronger ethics laws and pro-growth legislation that has helped launch Alabama to the lowest unemployment rate in decades. His work in the State Senate has been recognized by conservative groups both locally and nationally."
Ward is married to Lindsey Clements Ward and he has two daughters, Riley (17) and Clements (1).
The Republican Primary will be held on Tuesday, March 3.
This is Ward's first run for statewide office.
Voting rights activist calls for federal Department of Democracy
LaTosha Brown, a Selma native who co-founded Black Voters Matter, issued a statement saying that it is time to reimagine American democracy.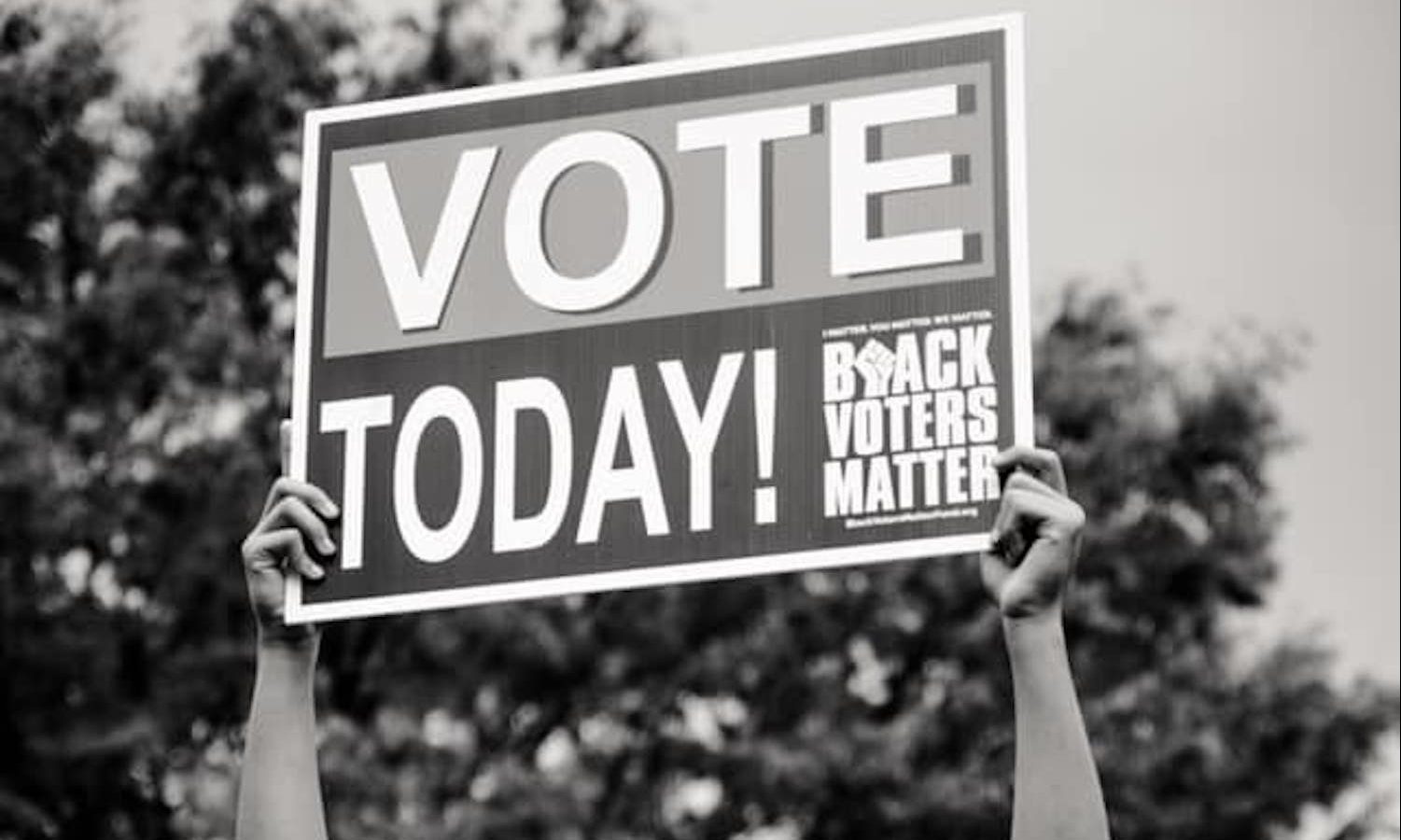 The co-founder of an organization that is working to mobilize Black voters in Alabama and elsewhere used the 55th anniversary of the Voting Rights Act on Thursday to call for a new federal agency to protect voting rights nationwide.
LaTosha Brown, a Selma native who co-founded Black Voters Matter, issued a statement saying that it is time to reimagine American democracy.
"The Voting Rights Act should be reinstated, but only as a temporary measure. I want and deserve better, as do more than 300 million of my fellow Americans," Brown said.
The U.S. Supreme Court invalidated a key provision of the law in a 5-4 ruling in 2013, eliminating federal oversight that required jurisdictions with a history of discrimination to get approval before they changed voting rules.
"To ensure that the Voter's Bill of Rights is enforced, we need a federal agency at the cabinet level, just like the Department of Defense," Brown said. "A Department of Democracy would actively look at the patchwork of election systems across the 50 states and territories. With federal oversight, our nation can finally fix the lack of state accountability that currently prevails for failure to ensure our democratic right to vote."
She cited excessively long lines, poll site closings and voter ID laws in the recent primaries in Wisconsin, Georgia, Kentucky and Texas as voter suppression techniques that disproportionately affect Black and other communities of color.
Brown said that the July 17 passing of Rep. John Lewis, who was nearly killed marching for voting rights in Selma in 1965, has amplified calls for the Voting Rights Act to be strengthened. That's the right direction, she said, but it isn't enough.
"History happens in cycles, and we are in a particularly intense one. We have been fighting for the soul of democracy, kicking and screaming and marching and protesting its erosion for decades," Brown said.