Sen. Cam Ward announces bid for Alabama Supreme Court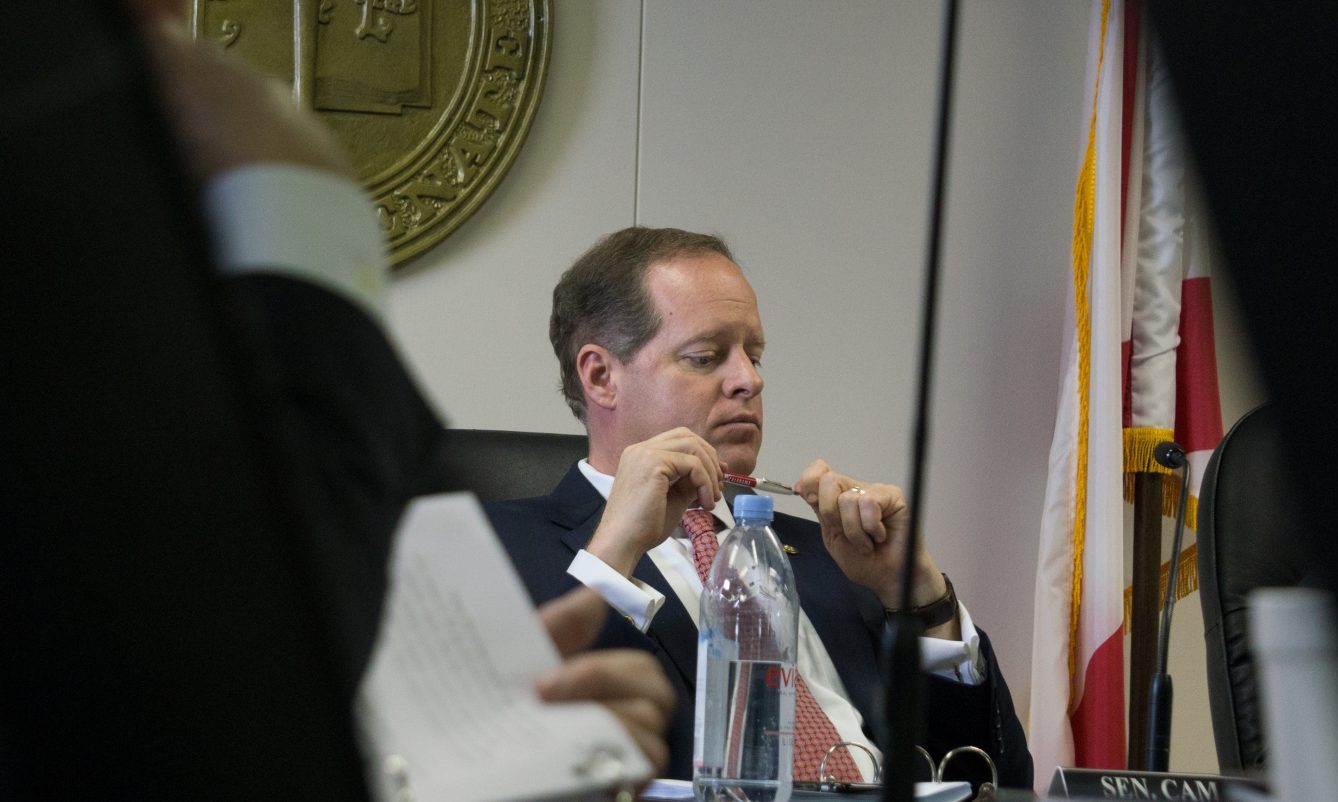 Earlier today, State Senator Cam Ward, R-Alabaster, announced he is running for the Republican nomination for Associate Justice on the Alabama Supreme Court in Place 1. That seat is currently held by Greg Shaw.
Ward, who serves as the Chairman of the Senate Judiciary Committee and President of the Alabama Law Institute, is the leading figure in justice reform in the state. He sees the move from the legislative branch to the judiciary as a natural progression in his commitment to public service. "For me, this is a natural progression and if elected, I will bring a unique perspective to the court having worked in the legislature and the attorney general's office," Ward told APR in a phone conversation shortly before his formal announcement.
As a young attorney, Ward began his career in state government when he was appointed Deputy Attorney General by former Attorney General Bill Pryor.
Pryor's dedication to the rule of law helped shape Ward's view on a wide range of conservative issues, which led him to seek public office first as a State Representative and now as a Senator.
Best known for his roles in criminal justice and prison reform and his leadership in advocating for the state's Autism community, Ward is a steadfast voice for those who need a champion according to those who have watched him over the years. Ward is seen as a leader who can build a consensus even on the toughest issues.
He says he wants to take that same experience to the state's highest court.
"The roles of the three branches of government are very well-defined. The legislative branch writes the laws, the executive branch enforces the laws and the judicial branch interprets the laws," Ward explained. "My judicial philosophy will be easy to understand. As a judge, my role will be to interpret the law exactly as it is written, not to write new ones."
As critics of the current court will attest, the Alabama Supreme Court is not always seen as an impartial arbiter of justice; instead, it is often vilified as bending to the will of prevailing political winds.
Ward believes his background as a lawmaker as well as his experience in criminal justice will give him the ability and wisdom required to adjudicate honestly.
Ward, a graduate of Troy State University and the Cumberland School of Law at Samford University, is a practicing attorney specializing in criminal justice reform and economic development.
"During his time in public office, he has demonstrated that he is a staunch advocate of limited government and protections for Constitutional rights," according to his campaign press statement. "He has sponsored stronger ethics laws and pro-growth legislation that has helped launch Alabama to the lowest unemployment rate in decades. His work in the State Senate has been recognized by conservative groups both locally and nationally."
Ward is married to Lindsey Clements Ward and he has two daughters, Riley (17) and Clements (1).
The Republican Primary will be held on Tuesday, March 3.
This is Ward's first run for statewide office.
Tuberville, Sessions campaign together
The two former Republican primary opponents participated in a series of campaign events across the Tennessee Valley area.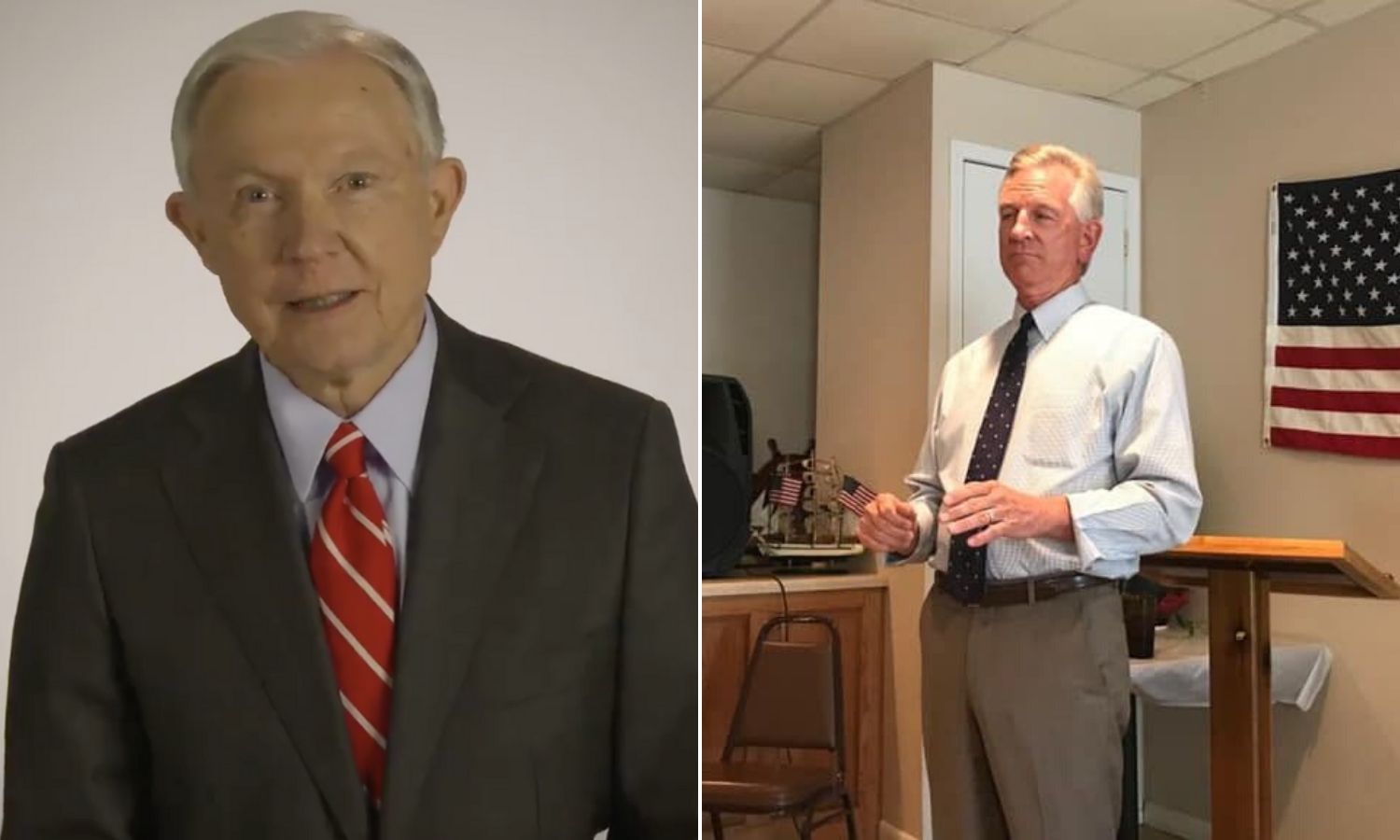 The Tommy Tuberville for U.S. Senate campaign released a social media video Thursday featuring Tuberville alongside former U.S. Sen. and Attorney General Jeff Sessions. The two former Republican primary opponents had participated in a series of campaign events across the Tennessee Valley area.
Tuberville and Sessions on Wednesday met with representatives of Huntsville's defense and technology sectors, participated in an event sponsored by the Republican Women of Huntsville and headlined multiple campaign fundraising events.
Sessions said, "Tommy, I support you 100 percent. Alabama must send you to represent us in the Senate. We cannot allow a Chuck Schumer acolyte – Doug Jones – to represent Alabama in the Senate."
"You see it on his vote on the judges and Kavanaugh and the way he's behaved about the new nominee, so I think … it would be shocking that Alabama would reelect a Doug Jones," Sessions continued. "I know you're going to win. I feel really good about it, and I'm glad that you're traveling the state hard and that you're here in this important community."
The night after Tuberville won the Republican primary runoff election, Sessions committed to doing his part to help defeat Jones and reclaim the Senate seat for the ALGOP.
"After we won the runoff, Jeff Sessions called and told me, 'Coach, I'm all in,' and today's joint events certainly demonstrate that he is a man of his word," Tuberville said following the video shoot. "Jeff Sessions understands that it's time we once again had a U.S. senator whose votes reflect our conservative Alabama values, not the ultra-liberal Hollywood and New York values of Doug Jones's high-dollar, out-of-state campaign donors."
Tuberville faces a determined Jones, who is flooding the airwaves with ads. Democrats are desperate to hold on to Jones' seat, believing that his seat could tip control of the Senate to the Democrats.
Democrats hope to hold onto their control the U.S. House of Representatives and a recent poll by Rasmussen shows Democratic presidential nominee Joe Biden with a five point lead over incumbent Donald Trump.
Sessions left the U.S. Senate to accept an appointment as Trump's first attorney general.
Jones defeated former Chief Justice Roy Moore to win the seat in the special election.
Sessions was fired by Trump in 2018 and announced his candidacy for Senate the day before qualifying ended. Tuberville had already spent ten months on the campaign trail at that point.
Tuberville defeated Sessions, Moore, Congressman Bradley Byrne, State Rep. Arnold Mooney and businessman Stanley Adair in the crowded Republican primary. Tuberville is a former Auburn University head football coach. He also coached Texas Tech, Cincinnati and Ole Miss. Tuberville won a national championship as the defensive coordinator at the University of Miami. Tuberville lives in Auburn.
The general election is Nov. 3.