Sen. Cam Ward announces bid for Alabama Supreme Court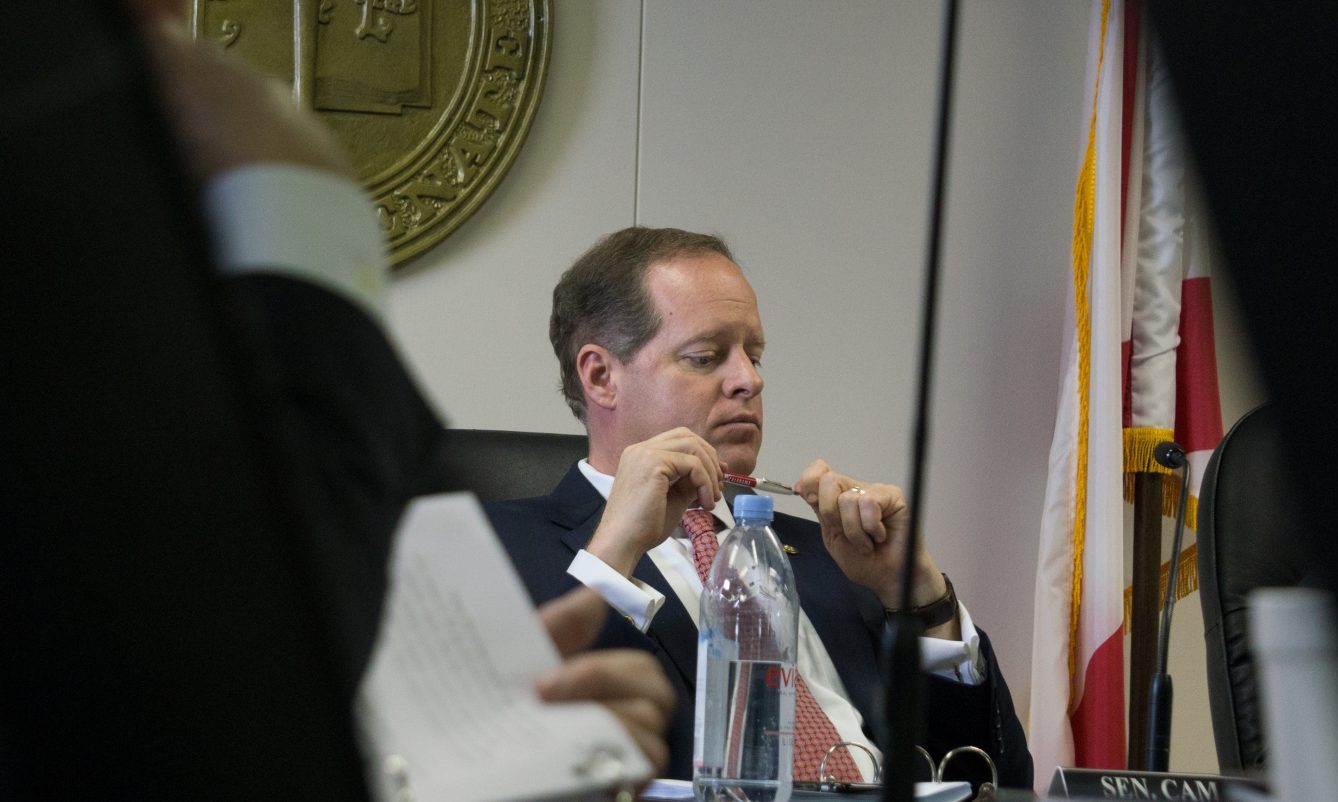 Earlier today, State Senator Cam Ward, R-Alabaster, announced he is running for the Republican nomination for Associate Justice on the Alabama Supreme Court in Place 1. That seat is currently held by Greg Shaw.
Ward, who serves as the Chairman of the Senate Judiciary Committee and President of the Alabama Law Institute, is the leading figure in justice reform in the state. He sees the move from the legislative branch to the judiciary as a natural progression in his commitment to public service. "For me, this is a natural progression and if elected, I will bring a unique perspective to the court having worked in the legislature and the attorney general's office," Ward told APR in a phone conversation shortly before his formal announcement.
As a young attorney, Ward began his career in state government when he was appointed Deputy Attorney General by former Attorney General Bill Pryor.
Pryor's dedication to the rule of law helped shape Ward's view on a wide range of conservative issues, which led him to seek public office first as a State Representative and now as a Senator.
Best known for his roles in criminal justice and prison reform and his leadership in advocating for the state's Autism community, Ward is a steadfast voice for those who need a champion according to those who have watched him over the years. Ward is seen as a leader who can build a consensus even on the toughest issues.
He says he wants to take that same experience to the state's highest court.
"The roles of the three branches of government are very well-defined. The legislative branch writes the laws, the executive branch enforces the laws and the judicial branch interprets the laws," Ward explained. "My judicial philosophy will be easy to understand. As a judge, my role will be to interpret the law exactly as it is written, not to write new ones."
As critics of the current court will attest, the Alabama Supreme Court is not always seen as an impartial arbiter of justice; instead, it is often vilified as bending to the will of prevailing political winds.
Ward believes his background as a lawmaker as well as his experience in criminal justice will give him the ability and wisdom required to adjudicate honestly.
Ward, a graduate of Troy State University and the Cumberland School of Law at Samford University, is a practicing attorney specializing in criminal justice reform and economic development.
"During his time in public office, he has demonstrated that he is a staunch advocate of limited government and protections for Constitutional rights," according to his campaign press statement. "He has sponsored stronger ethics laws and pro-growth legislation that has helped launch Alabama to the lowest unemployment rate in decades. His work in the State Senate has been recognized by conservative groups both locally and nationally."
Ward is married to Lindsey Clements Ward and he has two daughters, Riley (17) and Clements (1).
The Republican Primary will be held on Tuesday, March 3.
This is Ward's first run for statewide office.
Print this piece
Buttigieg's campaign announces Dixon, Rice will lead on the ground efforts in Alabama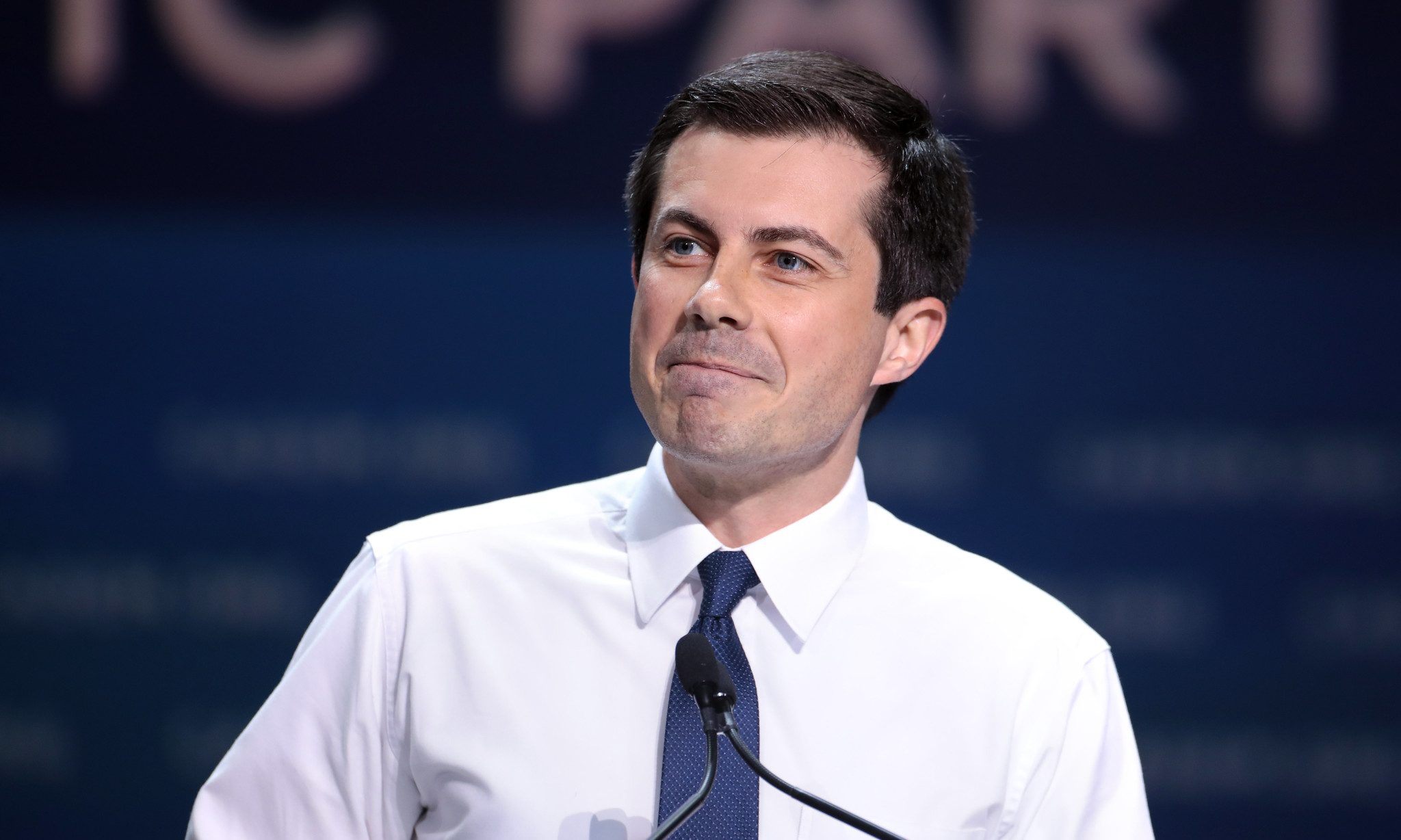 Pete Buttigieg's campaign announced that starting on Monday, Stephenie Dixon and Matthew Rice will lead the Buttigieg campaign's on-the-ground efforts in Alabama.
The Alabama presidential primary is less than three weeks away and the 38 year-old South Bend, Indiana Mayor is locked in a tight race with U.S. Senator Bernie Sanders (I-Vermont) after Iowa and New Hampshire. Sen. Amy Klobuchar (Minnesota) is in third. Former New York City and mega billionaire Michael Bloomberg skipped the early states and is pouring millions of his own money into the race. Former Vice President Joe Biden and Sen. Elizabeth Warren (Massachusetts) are struggling to resurrect their campaigns after disappointing finishes in the first two contest. Bloomberg and Sanders both been actively organizing in Alabama.
"We are building the campaign that will not only win this nomination but will defeat Donald Trump in November," said Samantha Steelman, Pete for America Organizing Director for Super Tuesday States. "To compete in all the states on Super Tuesday, you need a massive network of grassroots volunteers. For months, we have had a team that has been building that organization by harnessing the energy and grassroots momentum behind Pete and turning it into real organizing work. This ramp up will provide more staff and resources to train, resource, and guide our 25,000 volunteers in Super Tuesday states that will push our campaign across the finish line on March 3rd."
Dixon and Rice have been tasked with helping further resource and train grassroots volunteer networks in Alabama's seven congressional districts who have shared Pete's message across the state since last year.
Buttigieg has visited Alabama already but the Pete for America campaign has not announced another Alabama visit. Buttigieg will make five upcoming trips in the next two weeks that will take Mayor Buttigieg to Super Tuesday states: California, Colorado, North Carolina, Utah, and Virginia.
The campaign has also announced a six-figure digital buy in several Super Tuesday states.
Buttigieg's campaign claims that their message of belonging has inspired a grassroots campaign across the country. The campaign has built up volunteer leadership teams that are working in every single congressional district in all Super Tuesday states. Buttigieg's volunteer-led teams are already hosting events and recruiting more volunteers for door knocking, phone banks, and other volunteer action in Super Tuesday states.
In addition to staff on the ground, Pete for America is also activating and ramping up activity in coalition groups like Students for Pete and Veterans & Military Community for Pete. The campaign has over 80 Students for Pete chapters in Super Tuesday states including Troy University and Jefferson State Community College, to name a few. Chapter leaders have been trained on all aspects of the campaign, including digital organizing, field, and policy advocacy. As part of this ramp-up, Pete for America is engaging student groups to have organizing meetings to welcome new staff. Veterans & Military Community for Pete has more than 1,600 active members in Super Tuesday states that will ramp up organizing activities as well.
Pete for America is also organizing online in Alabama. The campaign has over 150 digital captains, with a presence in every Super Tuesday state who are engaging supporters and bringing them into its relational organizing program. The campaign's digital Welcome teams and Local teams will be finding and identifying new supporters online, welcoming them into the Pete community, and then connecting them to local resources both online and on the ground to get involved – translating online support to offline action.
Buttigieg is a veteran and if elected would be the youngest President in American history. He would also be the first openly gay president.
The Alabama presidential primary is March 3.
Whoever wins the Democratic nomination for President will face incumbent President Donald J. Trump (R) on November 3.
Print this piece