Counties to improve safety of 1,013 road miles, 20 bridges with Rebuild Alabama 2020 funds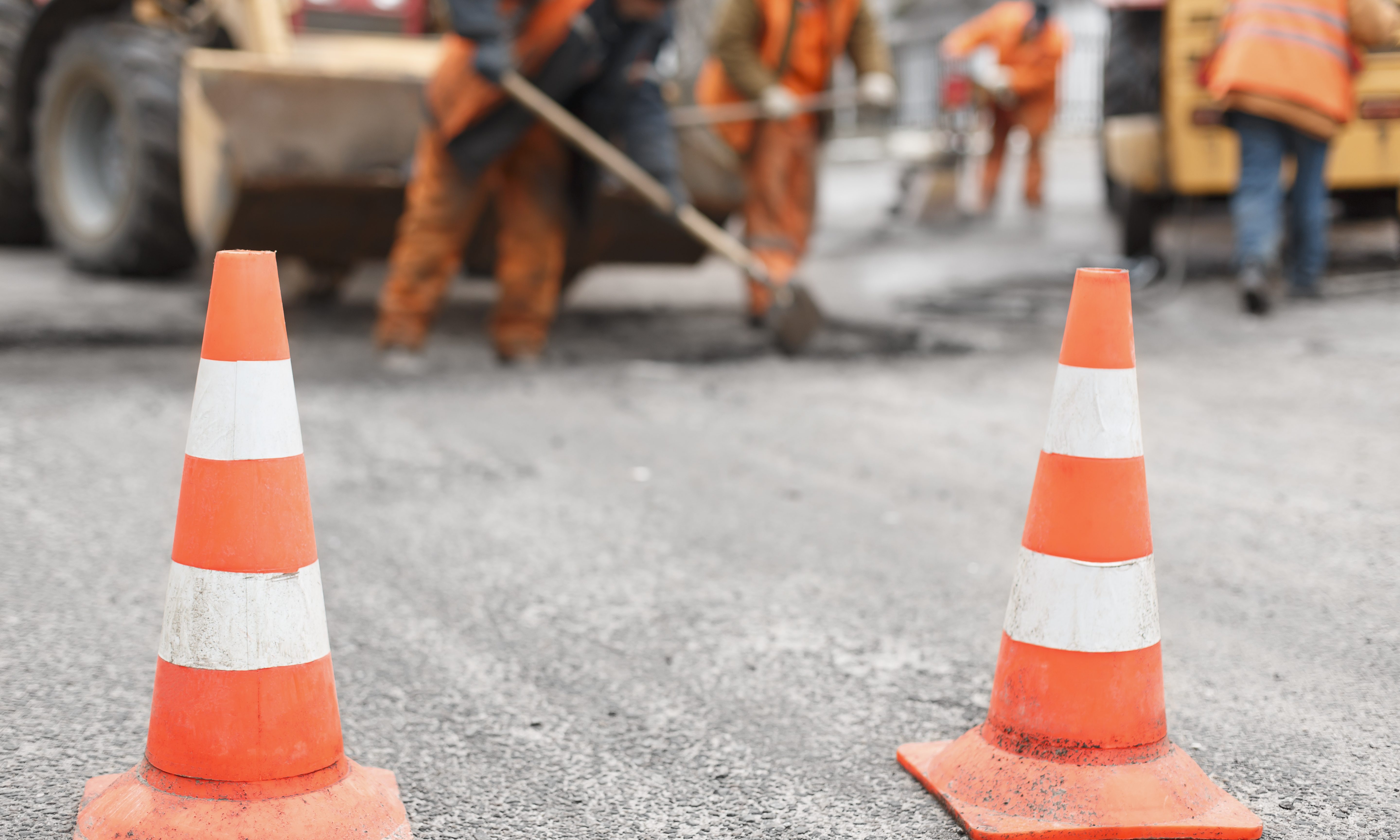 New data released by the Association of County Commissions of Alabama shows that more than a 1,000 miles of road will be improved next year with the proceeds of the new gasoline and diesel fuel taxes.
A look at the 2019-2020 work plans adopted statewide, counties are scheduled to improve 1,013 miles of crumbling county roads and to perform long-overdue maintenance on 20 failing county bridges. Based on these figures, the Rebuild Alabama Act is set to increase county road and bridge work by nearly 140 percent and 60 percent, respectively, in the next 12 months.
"Clearly, the Rebuild Alabama Act is making an immediate impact on Alabama's transportation system," said Sonny Brasfield, Executive Director of ACCA, which has collected and analyzed the county plans. "County engineers and elected officials have been busy laying the ground work, and now, it's almost time for the public to see the evidence in their local communities."
Brasfield explained that the first proceeds of phase one of the implementation of gasoline and diesel fuel tax increases will be distributed to counties in late December. He predicted the bids for the first projects will be received in December and work will begin in most counties in the spring.
"The replacement of asphalt is weather-dependent, so we don't expect work to begin on the first day that funds are received, but counties will be ready as soon as things warm up next spring," Brasfield said.
He pointed out that some construction activity, such as right-of-way improvement and bridge construction, may begin before the resurfacing of county roads.
According to ACCA, the road improvements would be equivalent to a 15 hour drive from Montgomery to New York City, which would be approximately 1,000 road miles.
Brasfield said the Montgomery-to-New York City improvement schedule is "not a one-time construction but should be the new standard in Ala. county government."
Calling Rebuild Alabama funding a "game-changer" for county infrastructure, Brasfield said he expects 2020-2021 plans to replicate this year's impressive schedule.
Copies of all 67 county plans, as well as bid announcements later in the year, can be found on the ACCA's website, www.alabamacounties.org.
Established with strict requirements for transparency and accountability of fuel tax dollars, the Rebuild Alabama Act will provide county road maintenance budgets their first increase in nearly 30 years and help point counties back in the right direction toward a recommended 15-year road resurfacing cycle and 50-year bridge replacement cycle.
According to an ACCA infrastructure report released earlier this year — prior to anticipated Rebuild Alabama funds — county governments had reached a 114-year road resurfacing cycle and only had the funding to resurface 738 county road miles in 2020. Additionally, counties have 3,915 bridges over the age of 50 and in need of replacement and, in 2020, we're going to be able to replace less than 34.
County governments are responsible for maintaining 62 percent (60,487) of Alabama's centerline road miles and more than 54 percent (8,661) of our state's bridges.
The Association of County Commissions of Alabama is a statewide organization speaking for all 67 counties with ONE voice. It promotes improved county government services in Alabama, offers educational programs for county officials and their staff members, administers insurance programs for county governments and employees, offers legal advice, and represents the interests of county government before state and federal organizations and agencies.
Opinion | Dallas County water authorities prepare for more growth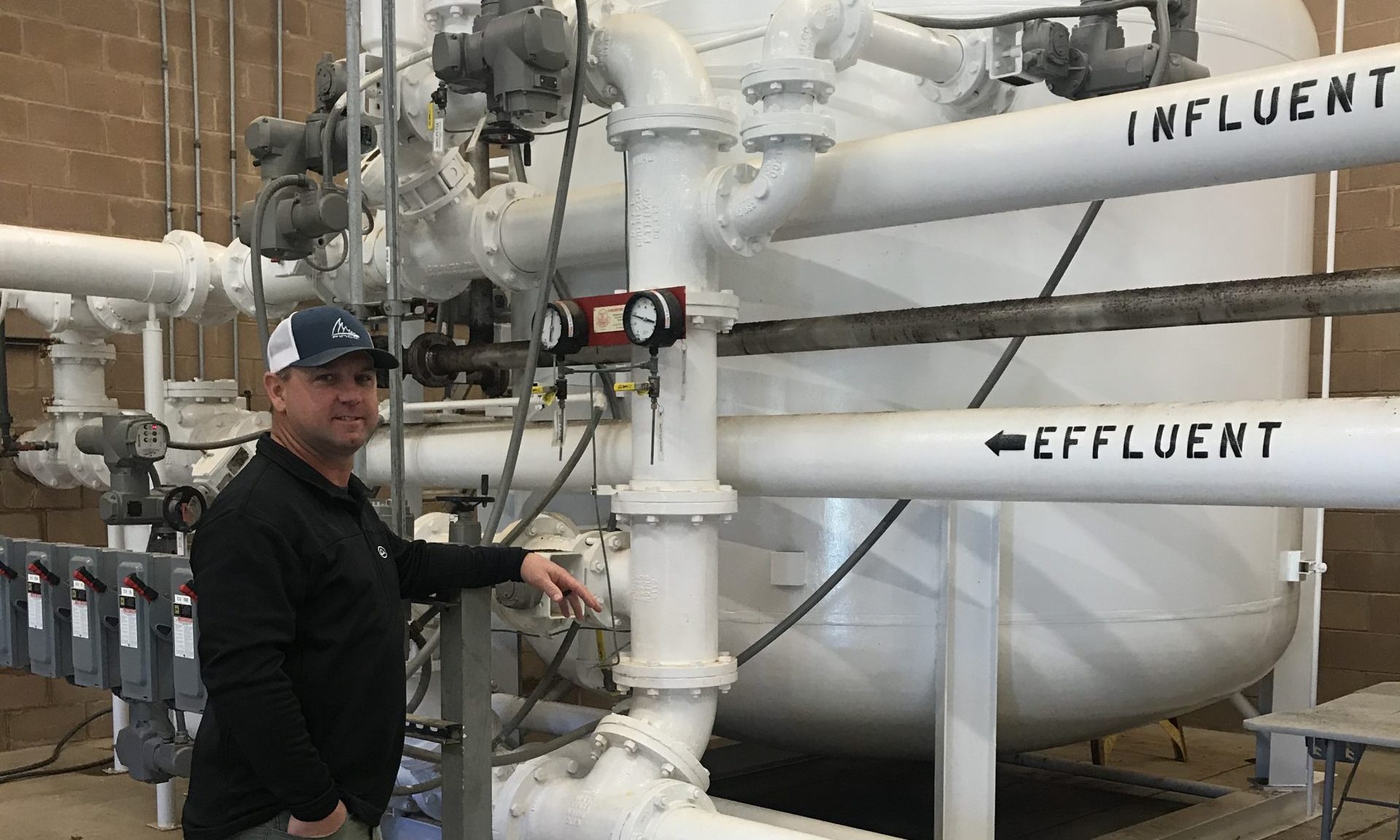 Residents of two Dallas County water authorities are seeing the benefits of improvements to their rural water systems, as leaders of those systems prepare for another expansion in one and continued growth in the other.
​Torrey Jones, regional manager for the South Dallas and West Dallas Water Authorities, both of which are operated by ClearWater Solutions, said the upcoming expansion in the West Dallas system will extend treated water to about 100 additional customers.
​Jones said he and members of the West Dallas Water Authority are optimistic that a significant amount of the $2.7 million cost will come from USDA grants and loans. "The USDA cares very much about expanding and building rural communities," he said. "We've been very fortunate to receive funding for our previous projects and are applying for assistance for this new one. Their criteria include income levels, water quality and rural development."
​Both water districts are near Selma and serve people who previously relied on private water wells. In many cases, according to Jones, area residents' wells had produced a low-quality water that was often discolored.
​"We heard a lot of complaints from residents of South Dallas about the color of their water," he explained. "The problem was manganese, a naturally occurring mineral. ClearWater Solutions solved that problem by building a filtration plant, and now they don't have that problem anymore."
​Nearly three-fourths of the $4.19–million South Dallas project was paid for with rural development loans, and the remainder with grants. Jones said it also included a 500,000-gallon ground water tank, new water meters and a 12-inch water main to the local industrial park.
​Teddy Pouncey, chairman of the South Dallas Water Authority, said the industrial park can play a big role in expanding the number of jobs available in the area.
​"Crown Laundry has its plant in the industrial park, and they employ a lot of people," Pouncey said. "They are by far our biggest water customer. We believe that the more businesses we can help attract to the park, the better it is for us and the rest of our customers."
​The improvements to the system also included generators and solar panels that will sustain power in the event of an electrical outage in the area.
​"If we were to have a disaster, we wouldn't lose power to any of our facilities," Pouncey said. "That's very important to the people we serve."
​He said the South Dallas Water Authority's "biggest financial challenge" is the distance between customers.
​"The USDA loans and grants have been a big help for us, and so has ClearWater Solutions," he added. "Our board sets the policies and ClearWater carries them out. We've been really pleased with them."
​Jones said the West Dallas Water Authority has plans on the drawing board that include expansion in the Bogue Chitto community that would provide water service to an additional 100 or so customers.
​"That's a rural area," he said. "The private well water is low quality and you sometimes have two or three miles between customers, which is a big challenge. Fortunately, USDA cares about expanding and building communities, and they make grants and low-interest loans available to water systems like ours."
​Rosa Honor, chairwoman of the West Dallas Water Authority, said she and other board members are hopeful that the Bogue Chitto project can get under way soon.
​"We are looking forward to working with USDA and ClearWater Solutions to bring high-quality water to more residents in the area," Honor said. "It will greatly improve the quality of life in the community."
​In recent years, the USDA grants and loans have allowed the West Dallas Water Authority to add water mains, a booster pump station and storage tank; to repair and rehabilitate existing tanks and wells; and to extend service to about 400 residents.
​In addition to helping the two water authorities develop plans for the future, ClearWater Systems also performs regular infrastructure maintenance and handles billing and customer service for them.