Opinion | When hope is lost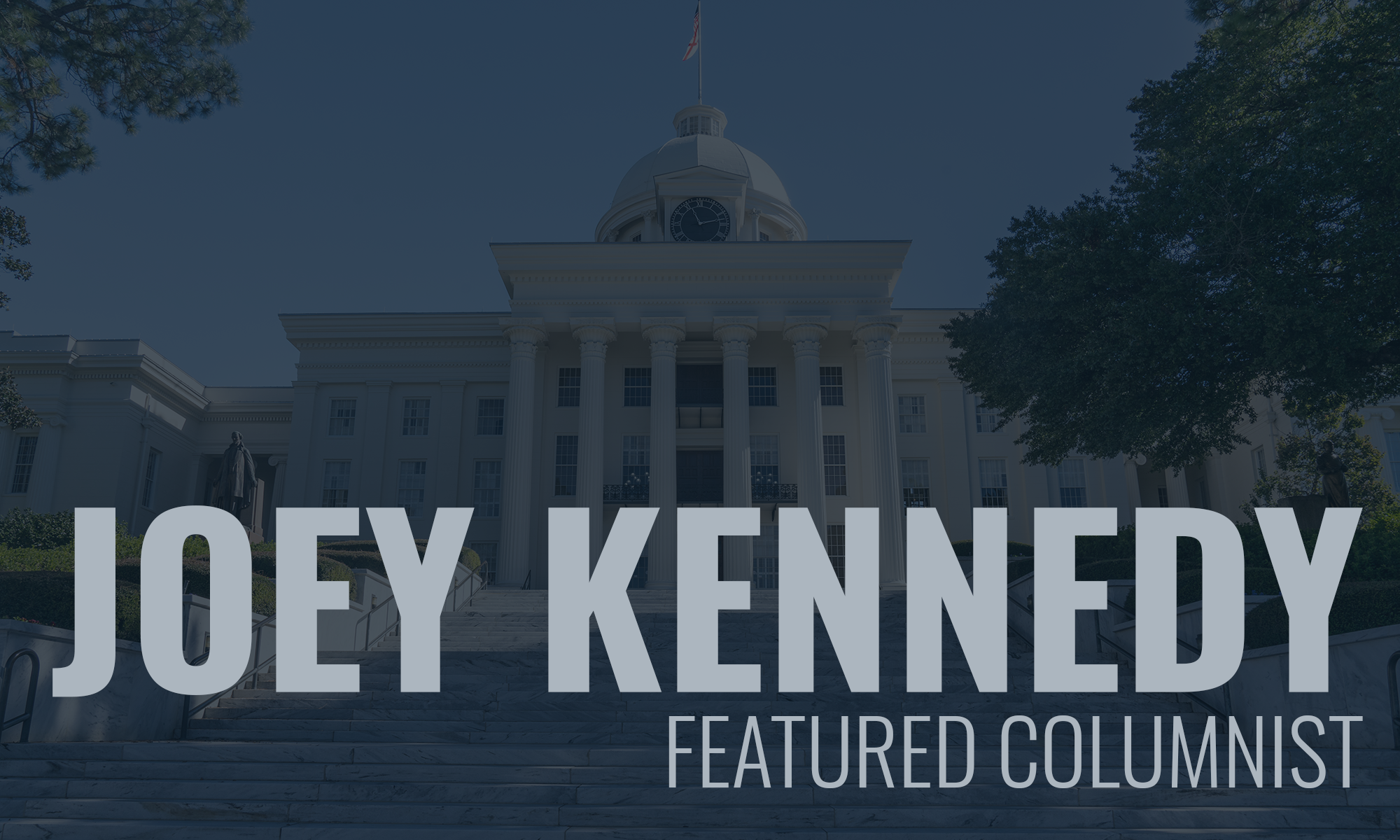 With President Donald Trump now vowing not to cooperate with the House's impeachment inquiry, he's practically assured himself that he'll be impeached for obstruction of justice if nothing else.
Where obstruction is concerned, the House already has 10 possible cases for obstruction just from the Mueller Report. And just by trying to inhibit the impeachment inquiry, Trump is flirting with other counts of obstruction as well. It only takes one.
What's puzzling (but not really considering today's hypocritical Republicans) is how so many members of the so-called law-and-order party, the GOP, continue to back Trump and all his criminal acts.
In Alabama, the Republican Party is quick to pass laws that crack down on crime. Alabama Republicans love keeping the state's awful prison system full. But full of ordinary people, not politicians.
Former Speaker of the House Mike Hubbard was sentenced to four years in prison more than three years ago, yet he remains free as the dozen counts of corruption for which he was convicted are considered on appeal by the Alabama Supreme Court. It's not a complicated case, but first the Court of Criminal Appeals and then the Supreme Court have taken their time on Hubbard's behalf.
That would never happen for you or me.
The Republicans running for Democratic U.S. Sen. Doug Jones' seat are crawling all over themselves defending Trump and calling the impeachment inquiry a bogus investigation.
Trump put pressure on the Ukraine to investigate his top Democratic Party opponent, former Vice President Joe Biden, and that violates all sorts of laws. It's a blatant misuse of presidential authority, yet most Republicans in Alabama and across the nation contort themselves defending the crimes.
They do this even as Trump keeps us in a dangerous trade war with China and unilaterally abandons the Turkish Kurds, our allies in the fight against ISIS. Farmers across the nation, some right here in Alabama, are hurting because of Trump's China tariffs, but Republicans turn their backs on these farmers in support of this very unstable "genius" who demonstrates dailyhe cares truly about one thing: Himself.
Trump has used the White House and U.S. tax dollars to make him and his family richer, and Republicans are just fine with that. Trump celebrates some of the world's most brutal dictators who interfere with our elections and would love to see the United States crippled, and Republicans are just fine with that.
Even as Trump throws various members of his own Cabinet under the bus over his criminal phone call to Ukraine's president, he continues making multiple attempts to sway otherforeign leaders to help him in his re-election bid for president, clearly against the law, and Republicans are just fine with that.
I've generally opposed Republican policies because they're usually mean-spirited and cruel to the least of these, but at least you felt Republicans had certain principles they would aggressively defend, no matter how wrongheaded.
Not today. Republicans have no principles. They're no longer fiscal conservatives; they're defenders of the rich and powerful. They don't care about the rule of law when that involves one (or more) of their own. They do what they can to suppress the vote of minority and poor Americans, yet they don't give a hoot when Russia overtly meddles in our own elections.
Trump may have accelerated the absolute corruption of the Republican Party with all his shenanigans, but we should understand that most Republicans were headed that way even before Trump.
It's sad, really. And scary. Really scary. But this is where we are in late 2019. Perhaps it'll turn around in 2020 – at least nationally if not in Alabama.
We can hope, can't we? Or can we?
Joey Kennedy, a Pulitzer Prize winner, writes a column every week for Alabama Political Reporter. Email: [email protected]
Print this piece
Opinion | With reckless abandon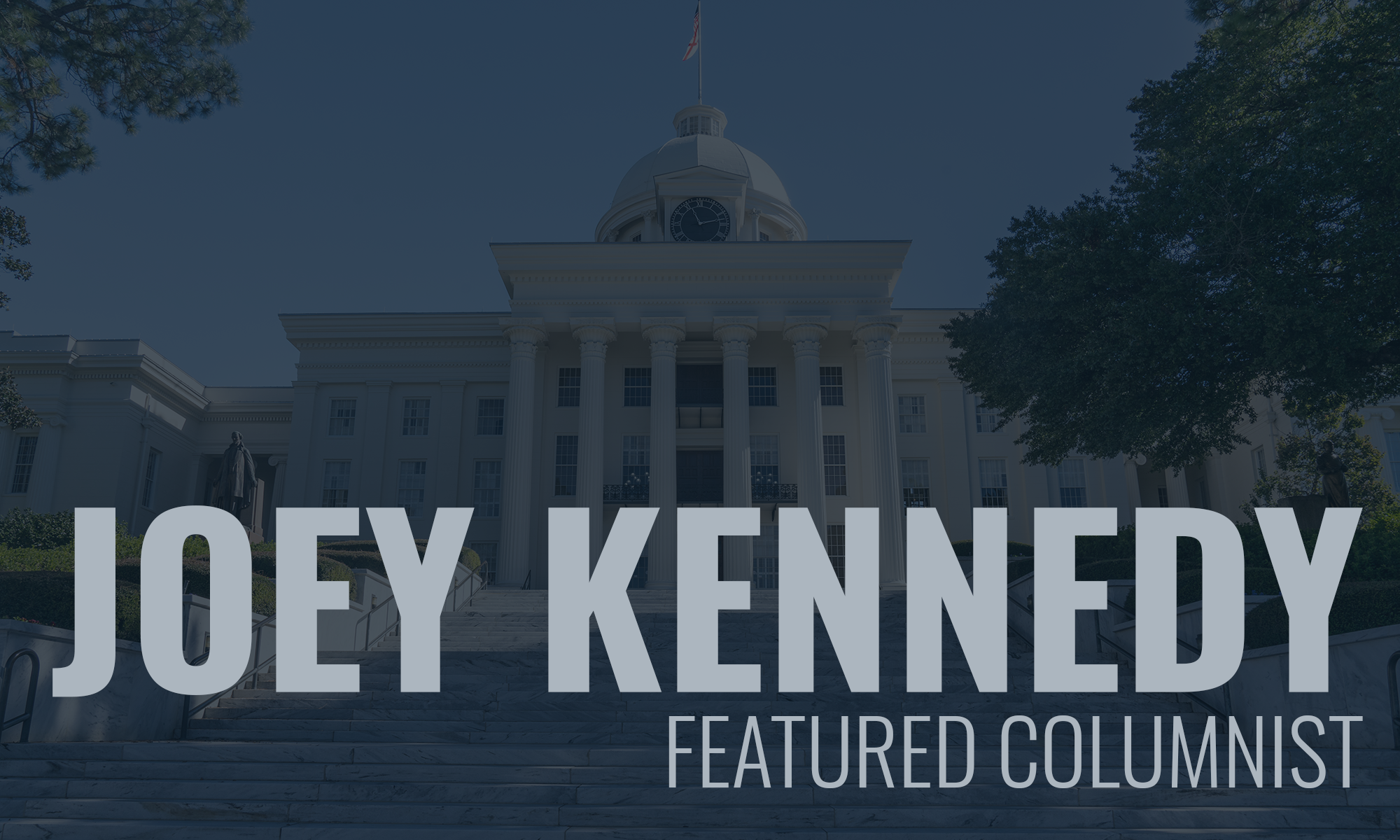 This is Thursday. Since Sunday, we've had more than 1,000 new cases of the novel coronavirus COVID-19 in Alabama. Let that number sink in. Some of those 1,000-plus new cases will end in death or permanent damage. Our caseloads are going up. They're not on a plateau. They are increasing, by more than 1,000 in four days.
Open up!
As I travel to the undisclosed location on UAB's campus where I work on my upcoming classes, write recommendation letters, and prepare for school in the fall, I'm seeing more and more people on the streets. I don't think I have ever seen as many people out walking their dogs or just walking, period. When I visit my corner convenience store to buy a bottle of wine or an emergency bag of dog food, I don my mask and disposable gloves. Yet, even though the store's owners are responsible, requiring social distancing and masks, about half the people I see in the store don't wear masks. I get in and out quickly, throw my gloves in the garbage can outside and sanitize my hands and car surfaces.
As I was driving around working on this story, fewer than half the people I see on the street or entering big-box stores like Wal-Mart or grocery stores, are bothering to wear masks.
Is it simply cabin fever leading desperate people out onto the streets without protective gear during a world pandemic? Have we just decided that more deaths are worth it to restart the economy? We're getting close to 100,000 people killed since February across the country.
The feeble response to the pandemic in Washington, D.C., has caused many unnecessary deaths. This is the legacy of the Trump administration: A wrecked economy, and, before it's over, hundreds of thousands of wrecked families.
I remember Ronald Reagan speaking to the nation after the Challenger explosion, Bill Clinton's response after the Oklahoma City federal building was bombed, George W. Bush's empathy after 9/11, Barack Obama's grief after mass shootings at Sandy Hook in Connecticut and at a church in Charleston, S.C.
Donald Trump lacks any empathy whatsoever. Mostly, he tries to redirect blame to anybody but his administration. Truman's "the buck stops here" has no place in the Trump White House. Maybe "nothing stops here" would be more suited. Trump is so petty that even during a deadly pandemic, he refuses to schedule the long tradition of unveiling his predecessor's White House portrait. (Nothing gets under Trump's orange skin more than a black-skinned man who is far more popular with people in this country than Trump will ever be.)
Parts of all 50 states are reopening; at one point, it seemed Gov. Kay Ivey was taking it slow, but apparently no longer. People are gathering right here in Birmingham and in Alabama, violating social distancing and mask requirements because apparently they don't care.
In too many ways, it appears Trump's pathological narcissism is a novel coronavirus, too, infecting many Americans with anger, hate, and reckless abandon. They swallowed the bleach, so to speak.
That, too, will be this awful man's legacy.
Make America great again? What a joke. It'll take a Democrat to do that. Again.

Joey Kennedy, a Pulitzer Prize winner, writes a column each week for Alabama Political Reporter. Email: [email protected]
Print this piece