Opinion | When hope is lost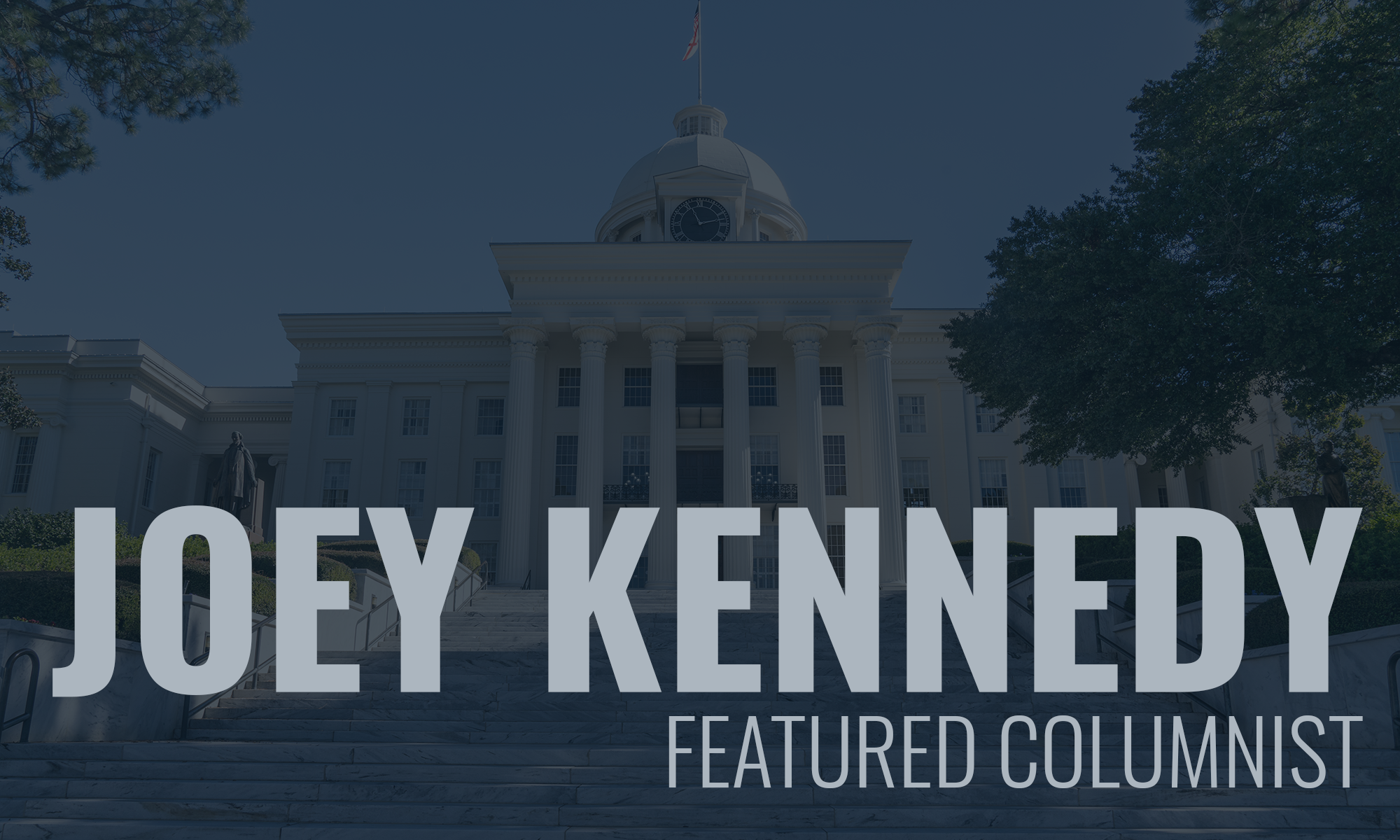 With President Donald Trump now vowing not to cooperate with the House's impeachment inquiry, he's practically assured himself that he'll be impeached for obstruction of justice if nothing else.
Where obstruction is concerned, the House already has 10 possible cases for obstruction just from the Mueller Report. And just by trying to inhibit the impeachment inquiry, Trump is flirting with other counts of obstruction as well. It only takes one.
What's puzzling (but not really considering today's hypocritical Republicans) is how so many members of the so-called law-and-order party, the GOP, continue to back Trump and all his criminal acts.
In Alabama, the Republican Party is quick to pass laws that crack down on crime. Alabama Republicans love keeping the state's awful prison system full. But full of ordinary people, not politicians.
Former Speaker of the House Mike Hubbard was sentenced to four years in prison more than three years ago, yet he remains free as the dozen counts of corruption for which he was convicted are considered on appeal by the Alabama Supreme Court. It's not a complicated case, but first the Court of Criminal Appeals and then the Supreme Court have taken their time on Hubbard's behalf.
That would never happen for you or me.
The Republicans running for Democratic U.S. Sen. Doug Jones' seat are crawling all over themselves defending Trump and calling the impeachment inquiry a bogus investigation.
Trump put pressure on the Ukraine to investigate his top Democratic Party opponent, former Vice President Joe Biden, and that violates all sorts of laws. It's a blatant misuse of presidential authority, yet most Republicans in Alabama and across the nation contort themselves defending the crimes.
They do this even as Trump keeps us in a dangerous trade war with China and unilaterally abandons the Turkish Kurds, our allies in the fight against ISIS. Farmers across the nation, some right here in Alabama, are hurting because of Trump's China tariffs, but Republicans turn their backs on these farmers in support of this very unstable "genius" who demonstrates dailyhe cares truly about one thing: Himself.
Trump has used the White House and U.S. tax dollars to make him and his family richer, and Republicans are just fine with that. Trump celebrates some of the world's most brutal dictators who interfere with our elections and would love to see the United States crippled, and Republicans are just fine with that.
Even as Trump throws various members of his own Cabinet under the bus over his criminal phone call to Ukraine's president, he continues making multiple attempts to sway otherforeign leaders to help him in his re-election bid for president, clearly against the law, and Republicans are just fine with that.
I've generally opposed Republican policies because they're usually mean-spirited and cruel to the least of these, but at least you felt Republicans had certain principles they would aggressively defend, no matter how wrongheaded.
Not today. Republicans have no principles. They're no longer fiscal conservatives; they're defenders of the rich and powerful. They don't care about the rule of law when that involves one (or more) of their own. They do what they can to suppress the vote of minority and poor Americans, yet they don't give a hoot when Russia overtly meddles in our own elections.
Trump may have accelerated the absolute corruption of the Republican Party with all his shenanigans, but we should understand that most Republicans were headed that way even before Trump.
It's sad, really. And scary. Really scary. But this is where we are in late 2019. Perhaps it'll turn around in 2020 – at least nationally if not in Alabama.
We can hope, can't we? Or can we?
Joey Kennedy, a Pulitzer Prize winner, writes a column every week for Alabama Political Reporter. Email: [email protected]
Opinion | Election Day is next week
This will be a memorable and historical election year. This 2020 pandemic year is hopefully only a once in a century event.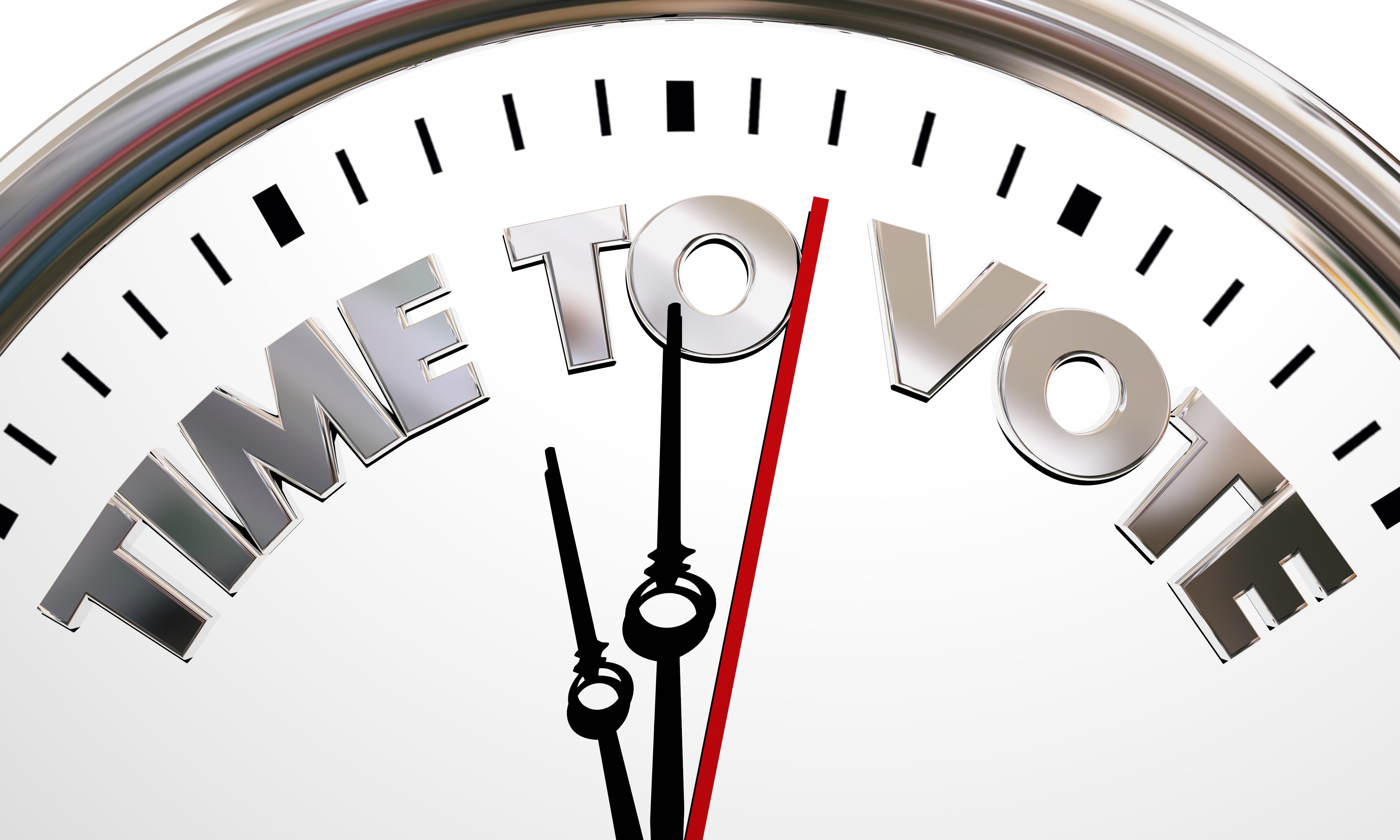 Well, folks, it is finally here. The presidential race is next Tuesday. However, a good many Americans have already voted. True early voting is available in a half dozen states and every American can vote by absentee ballot and a good many have taken advantage of that right. A record number of Alabamians have voted absentee. However, the election for president will be decided next week when most voters go to the polls.
This will be a memorable and historical election year. This 2020 pandemic year is hopefully, only a once in a century event. 2020 is a pivotal presidential year. Never before in my lifetime have I seen our country more divided politically into extremely partisan corners. We are really two nations, and we are split almost 50-50. This is understandable because the country is truly divided philosophically.
Back in the day our own George Wallace would run around the country running for president as a third-party candidate in a Don Quixote mission espousing the rhetoric that there is not a dimes worth of difference between the national Republican and Democratic parties. Nobody could say that, even in demagogic form, today.
Folks, there is a world of difference today. The Republican Party is very conservative, and the Democratic Party is extremely liberal. This divide between the two parties is enhanced and perpetuated by the media, especially, the television networks. If you are a conservative Republican you watch Fox News. If you are a liberal Democrat, you watch CNN. It is like seeing the nation's politics and dogma through two different prisms.
The two parties should and could more aptly change their names. Republicans should be labeled the Conservative Party and the Democrats the Liberal Party. CNN, and to a large degree ABC, NBC and CBS, should take down any pretense of being impartial and simply have their broadcast from the Democratic National Headquarters. Conversely FOX News should broadcast from the Republican National Headquarters. MSNBC should be broadcast from Moscow
We in Alabama are definitely in the conservative Republican tribe as are most of the other southern and midwestern and rural states. The left coast of California and the eastern urban coast of New York are the bastions of liberalism and the Democratic party.
We do not elect our president by direct popular vote whereby the person who gets the most votes nationwide wins the presidency. Under our Electoral College system, the person who gets 50%plus one vote gets all of that states' electoral votes. The number of electoral votes is determined by the number of congressional seats plus two senators. For example, California has 53 seats in Congress plus two Senators for 55 electoral votes. We in Alabama have seven congressional seats plus two senators which gives us nine electoral votes. Therefore, it does not take a math genius to tell that the liberal Democratic states like California, have more votes than rural, conservative states like Alabama.
President Donald Trump, who has been a proven conservative Republican, has been behind the eight-ball having to fight through the coronavirus disaster. It is not his fault that the Chinese sent this pandemic to the world and the United States, but voters will want to blame someone and he is the one in the Whitehouse and the one on the ballot.
In mid-September Trump's reelection numbers and chances were dismal. However, in late September the much-discussed October surprise occurred. The death of liberal U.S. Supreme Court Justice Ruth Bader Ginsburg gave the conservative President the opportunity to appoint a conservative to the Supreme Court. Trump is blessed to have a Republican majority in the U.S. Senate.
This opportunity for President Trump to place a third conservative Justice to the nine-member Tribunal could be a game changer. This will energize evangelical voters throughout the country as well as devout, mainstream, Catholic voters in the crucial battleground states like Florida, Ohio, Pennsylvania, Michigan and Arizona. The election will be decided in these six key battleground states.
The hay is in the barn in most other states. California will vote Democratic and we in Alabama will vote overwhelmingly Republican. President Trump will carry Alabama in a landslide. This third conservative appointment to the Supreme Court is like manna from Heaven and icing on the cake for Trump in the Heart of Dixie.
The Trump train will provide some long and heavy coattails, which will prove disastrous for our anomaly, liberal, national Democratic senator, Doug Jones. The crescendo Republican wave in Alabama will drown Democrat Jones into a watery grave. It has not helped Jones's cause that during his short tenure he has voted right down the line with the left-wing Democratic leadership.
We will see next week.