Tuberville officially qualifies with Republican Party for Senate race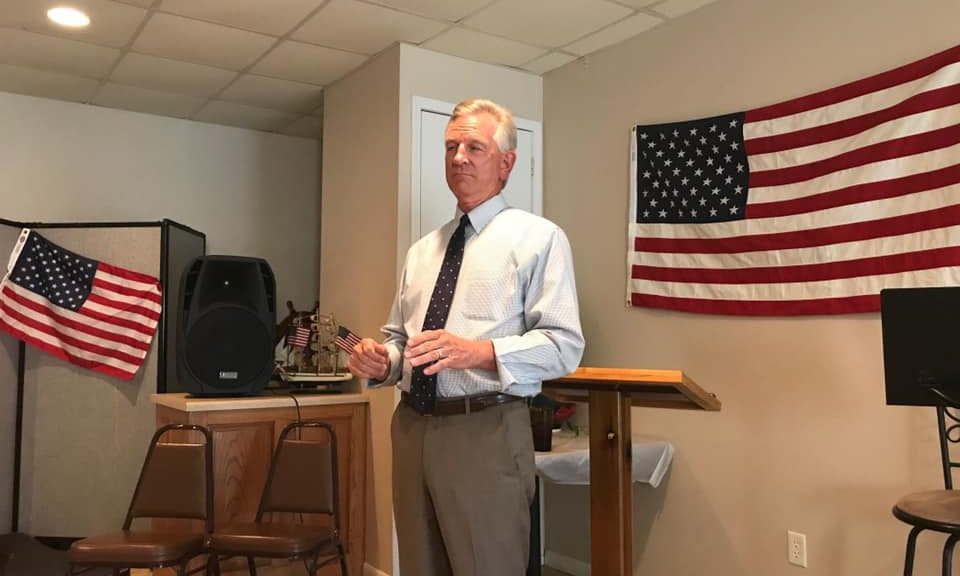 Wednesday, former Auburn football coach Tommy Tuberville officially qualified to run for Senate at Alabama Republican Party headquarters in Hoover.
Tuberville said that he has enjoyed going out and speaking to the people over the last six months and now that he is officially a candidate he will go out and speak to the people.
The Alabama Political Reporter asked that about the ballooning budget deficit which has swelled to nearly $1 trillion a year under President Donald Trump despite presiding over what is one the strongest economy of our lifetimes.
"He can't do everything by himself," Tuberville said referring to Trump. "He can't solve all of the problems that have been accumulating over the last fifty years by himself and he needs some support."
Tuberville said that Trump has not gotten enough support from Congress, but promised to support the president if he is elected to the Senate.
Tuberville compared qualifying to national signing day in football recruiting. Tuberville said that he is a "seller" and that he looks forward to going out and selling Alabama to companies and job creators.
Tuberville said that he has worked with youth for the last forty years and can reach millennials.
"We need to get away from professional politicians," Tuberville, who is running for his first elected office told supporters.
Thomas "Tommy" Hawley Tuberville was born and raised in Camden Arkansas. He is 65 years old. He graduated from Camden High School. He has a degree in physical education from Southern Arkansas University, where he played defensive back on the football team and also played two years on the golf team. He coached at Hermitage High School in Hermitage, Arkansas; at Arkansas State; at the University of Miami (which won three national championships while he was there as an assistant coach; and at Texas A&M.
Tuberville was a head football coach for 21 years compiling a 159 and 99 record, including an 85 and 40 record at Auburn University. His best season was 2004 when he went 13 and 0 and won both the SEC Championship game and the Sugar Bowl. Despite the perfect record, the University of Southern California and the University of Texas were selected to play for the national championship that year instead of Auburn. Auburn finished second that year in both the AP and the Coaches poll, the highest final ranking by the school in decades. Tuberville won the Paul "Bear" Bryant Coach of the year award that year.
Tuberville was the head coach at Ole Miss, Texas Tech and Cincinnati as well as Auburn. Tuberville was only the second Texas Tech head coach to actually win a bowl game in the history of the school. He lives in Auburn with his wife Suzanne. They have two sons and attend the Auburn Church of Christ.
Tuberville has recently been endorsed by both the Alabama Farmer's Federation FarmPAC and by State Senator Tom Whatley (R-Auburn).
Tommy Tuberville is one of six Republican candidates competing for the Republican nomination for the seat currently held by Doug Jones (D).
The Republican primary field includes Tuberville, businessman Stanley Adair, former Chief Justice Roy Moore, Secretary of State John Merrill, Congressman Bradley Byrne, and State Rep. Arnold Mooney.
The Republican primary will be on March 3. The winner will then face Doug Jones in the general election.
During the last 12 years, Jones and the late Lucy Baxley are the only Democratic candidates to win statewide races in Alabama. Despite this, Jones has expressed confidence that he can win re-election. Jones has raised a war chest of over $5 million awaiting for the eventual ALGOP nominee.
Gary Bauer endorses Hightower for Congress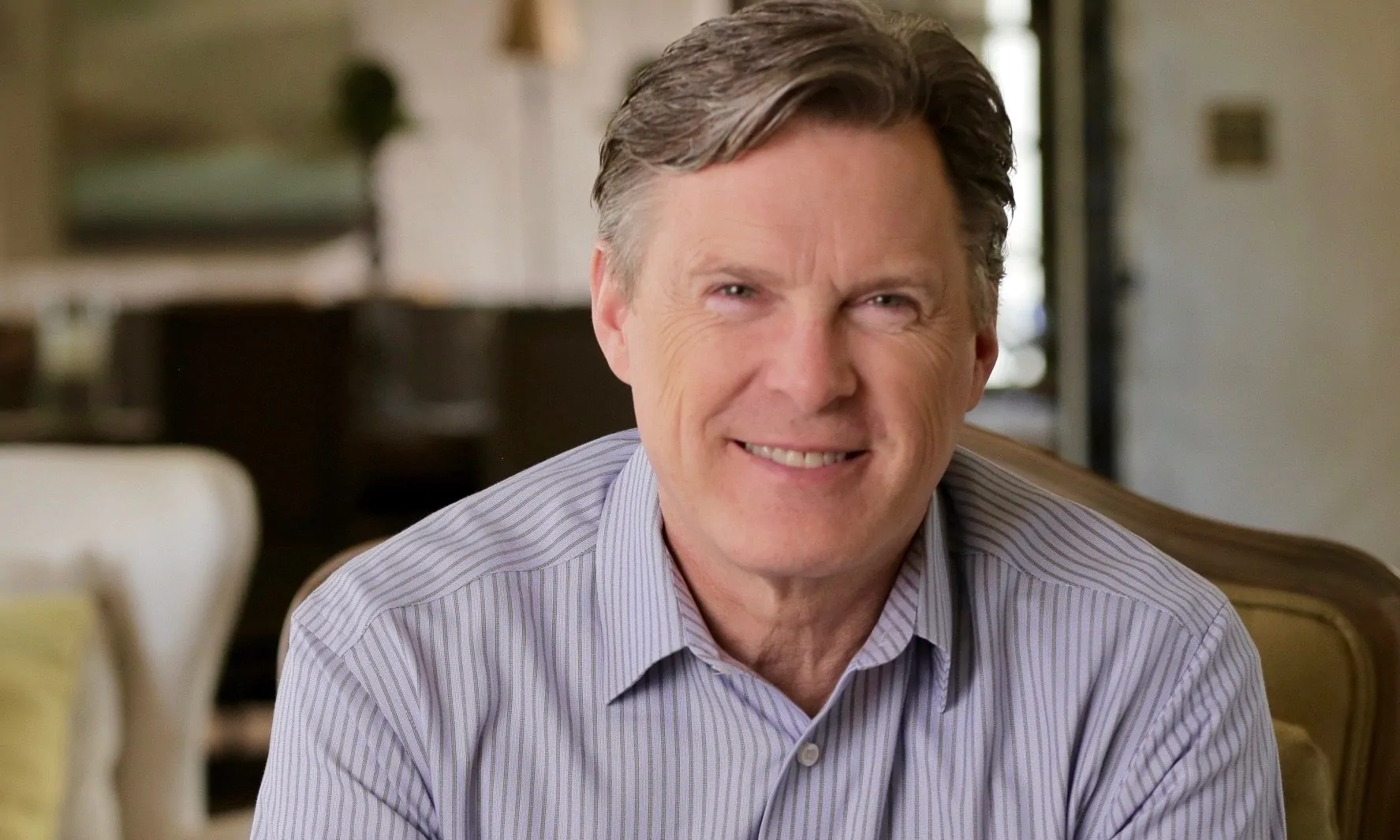 Congressional candidate Bill Hightower's campaign announced Wednesday that he has received the endorsement of national social conservative leader Gary Bauer.
"I am proud to endorse Bill Hightower for Congress," Bauer said. "Bill is a man of God who is an unapologetic voice for faith, family and freedom. He has worked to defend the unborn both in public and private life for 40 years and there has been no stronger advocate for protecting our religious liberties."
"Bill Hightower has a proven pro-family, pro-life record that the voters of south Alabama can count on," Bauer said. "As their congressman, I know Bill Hightower will stand with President Trump to defend our values, protect our constitutional rights, secure the border and put hard-workings America first."
"Susan and I have followed Gary Bauer since his service to President Reagan, and his later work on the Family Research Council," Hightower said. "Because of our personal support of James Dobson's, Focus on the Family, with whom Gary worked, we have for at least 30 years leaned heavily upon his conservative, family-oriented commentary on culture. It is an honor to be endorsed by Gary, because like him, I am a staunch supporter of Israel and deem our religious freedoms as core to who we are as Americans."
Bauer currently serves as president of American Values, a public policy think tank, and was Washington director of Christians United for Israel Action Fund. Bauer has held several positions in the administration of former President Ronald Reagan including deputy under-secretary of education from 1982 to 1985 and under-secretary of education from 1985 to 1987.
Bauer was then appointed assistant to the president for policy development, a position he held until January 1989. He later served as a senior vice president of Focus on the Family and as president of the Family Research Council.
In 2000, Bauer sought the Republican nomination for president of the United States. Then-Texas Gov. George W. Bush won the nomination and went on to win the 2000 election.
Hightower is running in Alabama's 1st Congressional District in the July 14 Republican Primary runoff against former State Rep. Barry Moore, R-Enterprise.
Incumbent Congressman Bradley Byrne is not running for re-election.
Hightower has a bachelor's degree from the University of South Alabama and a master's degree from Vanderbilt University. Hightower has worked for several Fortune 500 companies around the world before moving back to South Alabama in 2002. He has started and run several small businesses in the Mobile area. Hightower is a husband, father and grandfather.
The winner of the Republican nomination will face the winner of the Democratic primary runoff in the Nov. 3 general election. On the Democratic side, James Averhart is running against Kiani Gardner.