Zeigler, Ivey qualify for place 1 delegate to GOP national convention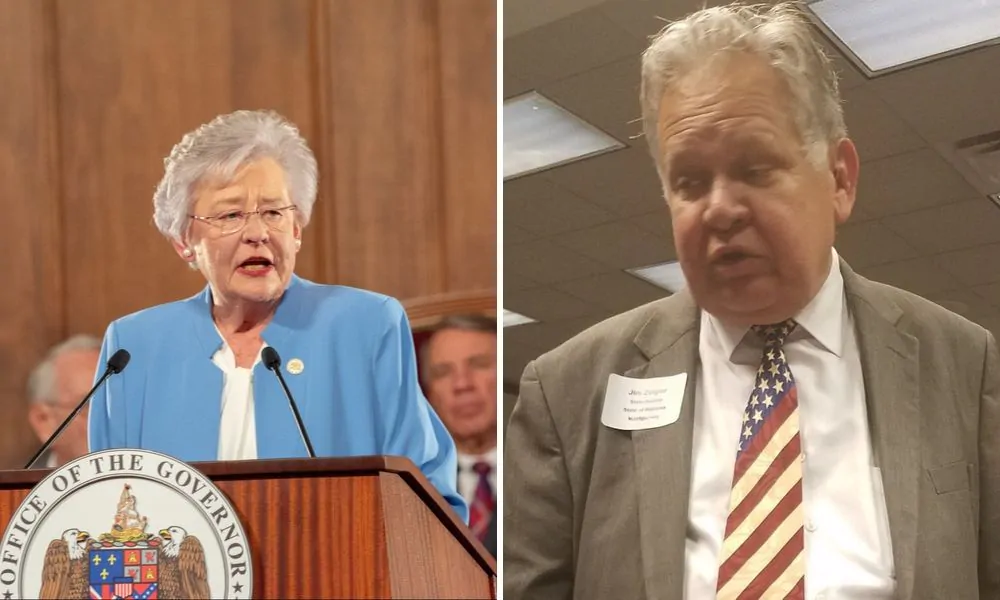 Tuesday, both Alabama Gov. Kay Ivey and State Auditor Jim Zeigler qualified to run for Place 1 GOP Delegate.
Zeigler said in a press release: "It's the same old fight — Kay Ivey and the Montgomery Insiders vs. Jim Zeigler and the Taxpaying Public."
Zeigler was harshly critical of former Gov. Robert Bentley leading up to his forced resignation, pending an impeachment effort. Zeigler also led the populist effort to thwart the plans to build a new I-10 bridge and bayway paid for by tolling motorists.
"Alabama is now the epicenter for citizen activism that defeated a new type of toll plan called 'P3 partnership,'" Zeigler said.
Zeigler says that he has developed a plan to take that anti-toll movement nationwide.
Zeigler is now asking anti-toll activists to run for delegate slots to the 2020 national political conventions.
"We need three Republican candidates for delegate in each congressional district plus 26 candidates to run statewide," Zeigler said. "They will all run in the March 3rd Alabama Republican primary. I have qualified to run statewide for Place #1 delegate myself. This enables our other citizen activists to run on a slate with me. After the March 3rd primary, the winners will caucus and elect a platform committee member from Alabama. I will run for platform member and push for the anti-toll plank."
Ivey supports Constitutional Amendment One on the March 3 ballot that would abolish the elected state school board and allow the governor to appoint the board members. Zeigler's wife, Jackie Zeigler, is an elected member of the state school board and is leading the campaign against Amendment One.
Zeigler is leading efforts to urge voters to vote against CA1 and included a link to the Facebook group opposing the Governor's education reform initiative.
"Normally, campaigns for convention delegates do not attract public or media interest. This year promises to be different," Zeigler said. "While Gov. Ivey has qualified to run against me, she has not yet challenged me to a debate."
The Alabama Political Reporter spoke to sources at the Alabama Republican Party who dispute the assertion that Ivey qualified to run against Zeigler. They say instead that Ivey qualified first and Zeigler qualified against her.
APR asked for a comment from the Governor's office.
The governor's press Secretary Gina Maiola told APR: "We have nothing to say on this."
Both Kay Ivey and Jim Zeigler have over one million votes in the 2018 election easily trouncing their outmatched Democratic opponents. Zeigler won by a larger margin despite being in a down-ballot race.
Zeigler says that if he is elected as a Trump delegate, he will seek to serve on the Republican Party's platform committee.
Print this piece
Carl, Hightower raising money for July GOP primary runoff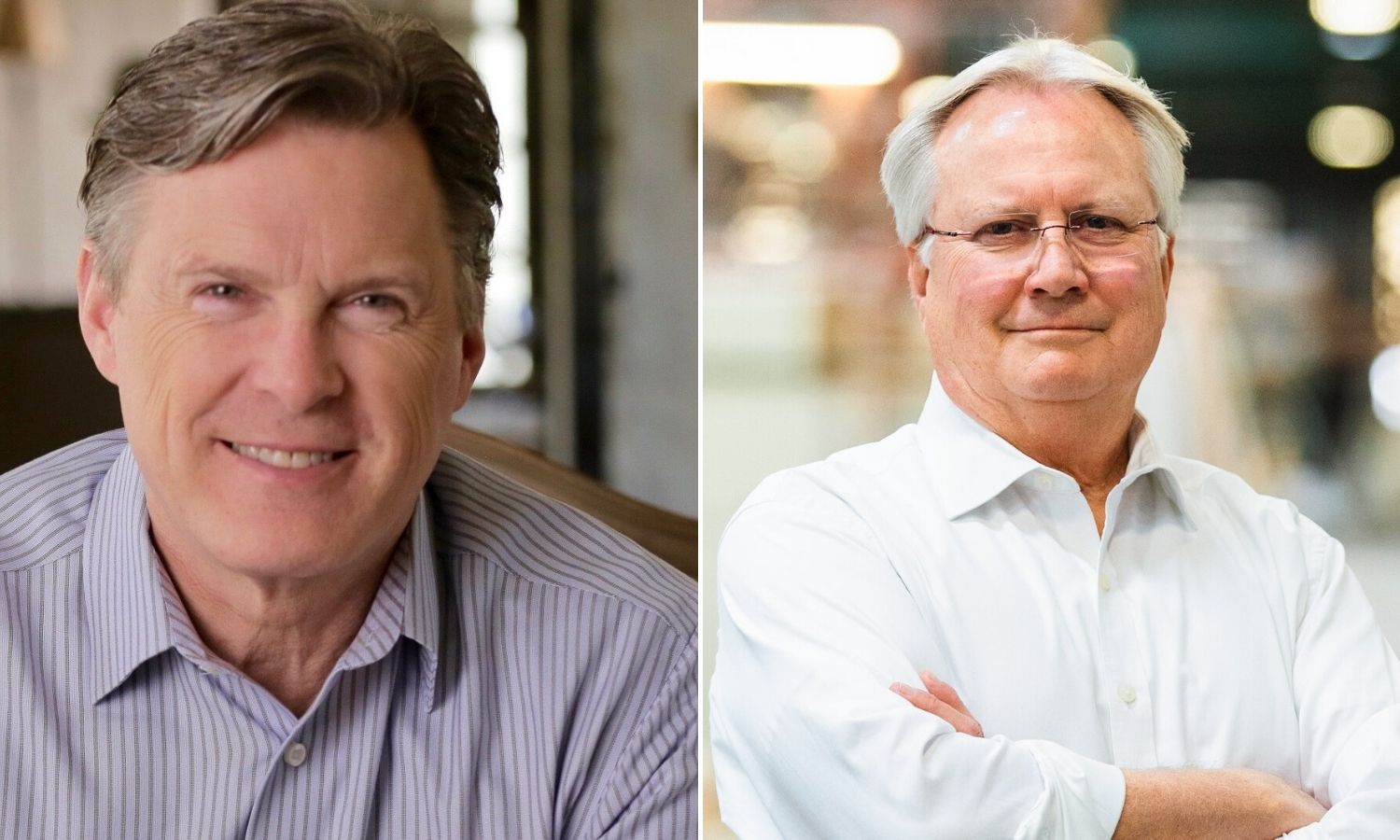 Mobile County Commissioner Jerry Carl and former State Senator Bill Hightower are running in the Republican Party primary runoff on July 14.
Both campaigns are preparing for the final push. Their Federal Elections Commission reports on their fundraising efforts are through the end of March.
Carl reported total receipts of $1,513,462.10. $709,525.10 of Carl's money comes contributions. $670,169.60 of that is contributions from individuals; while $37,700 are contributions from other committees. Carl has contributed $1,655.50 to his own campaign. Carl's congressional campaign also reports personally loaning his campaign $758,900.
Carl has already spent $1,307,240.85. $1,114,940.85 was for campaign operating expenses, $400 was for contribution refunds and $191,900 were loan repayments. Carl entered the month with $206,221.25 in cash on hand and debts of $567,000.
R.E. Myles of Grand Bay, AL donated $8400 to Carl's campaign. Myles is the President of the law firm McDowell, Knight, Roedder, & Sledge. There are two entries for Mr. Myles of Grand Bay. The second is for $5,600. Carl's other top contributors include: Rachel Burton is a Mobile housewife $5,800. Philip Burton of Mobile contributed $5,600. Burton works for the Burton Property Group. Clarence Burke Jr. of Foley works for Wolf Creek Industries $5,600. Nancy Myles of Grand Bay is retired, $5,600. Morgan Myles is a Mobile engineer with Core Industries, $5600. White-Spunner & Associates is a real estate firm, $5,400. Warren Nicholson of Mobile, who works for NFINA Technology, $5,400. Kathy Nichols of Mobile is retired, $5,400. Matt Metcalfe is a Mobile realtor, $5,400. Jerry Lathan is a contractor from Theodore, $5,400.
Former State Senator Bill Hightower reported total contributions of $1,071,355.21. $1,032,155.21 were individual contributions; while $39,200 were contributions from other committees. Hightower has no outstanding loans.
Hightower has already spent $858,340.60. $848,860.60 were operating expenses. $5,600 were refund contributions to individuals. $3,880 were other disbursements. The Hightower campaign had $213,023.40 in cash on hand.
Club for Growth PAC is supporting Hightower and they have donated $19.600 to his campaign. Major contributors include: Richard Uihlein of Lake Forest, Illinois is the CEO/owner of Uline, $11,200. Roy Drinkard of Cullman is the owner of Drinkard Construction, $2,800. Lamar Harrison of Wilmer, AL is the President of Gulf Construction and Hauling, $2,800.00. Rhonda Scott is an Opelika homemaker, $2,800.00. Allen Harris of Opelika is the owner of Bailey-Harris Construction Company $2,800. Donna Williams is a Mobile homemaker $2,800. George Montgomery is the president of his own company $2,800. Sherri Trick is a Tuscaloosa homemaker $2,800. Carrie Montgomery of Mobile is the treasurer at Gulf Fastener. $2,800. Kreis William of Birmingham is a vice president at JohsonKreis Construction $2,800.
The winner of the Republican primary runoff will face the winner of the Democratic Party primary runoff between James Averhart and Kiani Gardner
The First Congressional District is an open seat, because incumbent Bradley Byrne, R-Montrose, is not seeking re-election.
Print this piece