Opinion | Personal responsibility — Shall not be infringed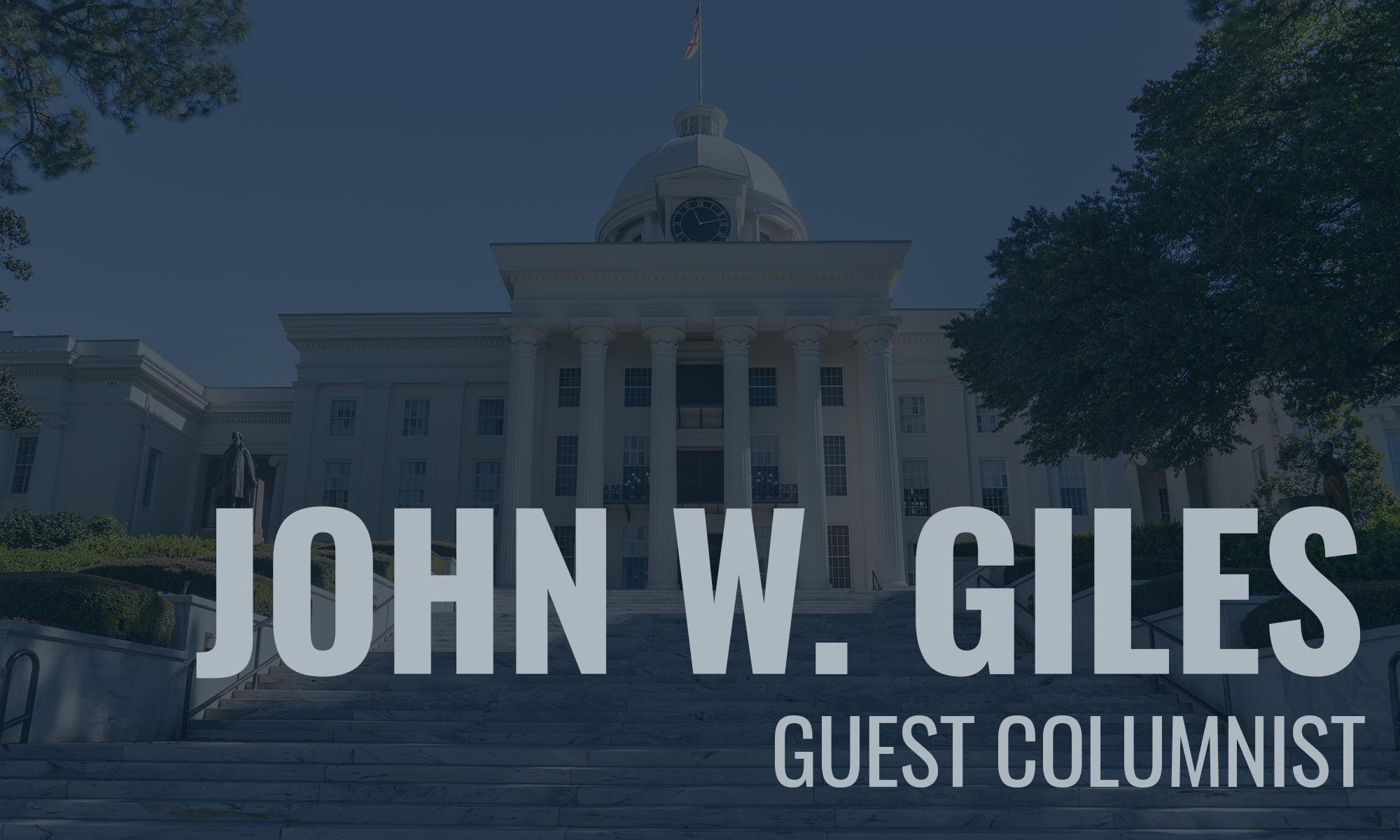 While the gun control debate escalates after mass shootings, I want to begin this article with a few simple questions that might deserve simple answers.  Does a Saturday night special or an AK-47 on the counter kill innocent people?  Does a spoon or fork cause obesity?  Does a bottle of whisky or a six-pack of beer in the store cause a DUI?  Does a needle filled with heroin cause drug addiction?  Did a Boeing 757 become a weapon of mass destruction (WMD) killing innocent people at the World Trade Center?  Does a rope hanging in a tree cause suicide?  Does a butter knife or meat cleaver become an assault weapon and create a hate crime?  Did my pencil cause me to fail the test at school?  The answer to all these questions is, ABSOLUTELY NOT!  In the wake of a horrific crime, where innocent lives have been senselessly taken, it is the time for cool heads and common sense to prevail.
Whatever happened to personal responsibility? I am indeed responsible for my own actions.  If I break the law, I am the problem and should be held accountable to the fullest extent of the law.  My children, at one time, attended a school notarized for providing a classical education.  One of the hallmarks of this academic setting was the school had a governing constitution, each classroom had a constitution and every student had a personal constitution.  The idea was to be self-governed.  If our children obeyed all three of these constitutions, they are self-governed, and guess what, no laws were broken.  Friends, this is the genesis for a law-abiding community, state and nation.  The problem is those people who are not self-governed.  They break the law, hurt others in the process and unfortunately the punitive consequences do not match the crime.  No personal responsibility, translates into breaking the law.
Our founding fathers where brilliant countrymen, who knew thatgovernment had the potential power to over reach into the affairs of man.  They were successful in getting the ten amendments (Bill of Rights) ratified by the people in 1791. One of these constitutionally protected rights was the Second Amendment to the U.S. Constitution, which states: "A well-regulated Militia, being necessary to the security of a Free State, the right of the people to keep and bear arms, shall not be infringed."  Infringed means an act to limit, undermine or encroach and tyrannical means dictatorial, oppressive or authoritarian.  It is an unequivocal right for U.S. citizens to own and bear arms.  This issue is one of so many serving as a prime example why we need constitutional originalist on the federal bench.  
2020 Democrat Presidential hopefuls are hyping up talk about gun control, but they have three serious problems.  The first problem is any legislation passed by congress, with the exception of a constitutional amendment ratified by the people should be struck down by the federal courts as unconstitutional.  Constitutional provisions can be addressed by passing an amendment to the U.S. Constitution; it has to clear the U.S. House and Senate by two-thirds of the majority voting and then ratified by the states.  Guess what Beto; this constitutional amendment WILL NOT PASS! Second problem you have is gun control simply does not work.  America's top five cities with the highest murder rate, and very strict, failing gun controlordinances on the books are (In order of worst to least), Chicago, Detroit, Washington DC, St. Louis and New Orleans.  Lawbreakers do not buy guns legally, so these local gun control laws only apply to law abiding citizens.  The third serious problem you have is the constitutional provision for a well-armed militia.  For 243 years, citizens have legally bought guns and ammunition.  One of the constitutional reasons is in the event of a tyrannical government.  Bottom line Bernie, Elizabeth and Beto, I would not suggest coming to Alabama as a pilot program of the government confiscating guns, not a great idea.
Every time we as Americans witness terrorist acts like senseless mass shootings, driving a van into a crowded sidewalk or see 757 jets flying into buildings, we grieve for the horrific loss of innocent human life.  The loss of innocent life is always met by all of us with immeasurable emotions and often a panic stricken notion to do SOMETHING NOW!  Remember cool heads and common sense must prevail, removing guns, knives, 757 jets and vans WILL NOT Stop illegal activity.  We have laws on the books to handle lawbreakers, but our sentencing reforms have gone soft, the punishment does not match the crime.  I wrote an article recently entitled, Reverse Recidivism Rate advocating restoring penalties to match crimes.  Years ago, when we had an electric chair in Alabama (Yellow Mama), statistics noted that one execution would deter 17 future deaths.  Yellow Mama was feared and served as a viable deterrent and before pulling the trigger, one would in a split second, fast forward to the horrors of facing Yellow Mama.
The same radical liberal folks pushing for gun control are also responsible for softening prison sentences, restoring felon's rights, resist law enforcement officials from identifying potential terrorist and the mentally deranged by putting them on the highest level of threatcon delta status.  They have also removed our most effective crime prevention tool, Yellow Mama.  You can always depend on liberal governing philosophies to pivot off to some side political advancement, like gun control rather than hit the problem head on.  Have you noticed it is always somebody or something else at fault for the actions of these animals committing these fatal crimes against innocent people? In fact, Congresswoman Alexandria Ocasio-Cortez recentranted we need to abolish prisons, how about them apples?
So before we fall for the temptation of removing guns, forks and spoons, pencils, 757 jets and vans; let's tap the brakes, hit the reset button, reintroduce Yellow Mama, start sending these folks to meet Jesus, plow through political correctness and up our crime prevention game to threatcon delta status.
Print this piece
Opinion | Cleaner air during pandemic shows need for alternative fuels, electric vehicles
Photos of a smogless Los Angeles skyline set against a brilliant blue sky have emerged as an iconic image to showcase the impact of decreased air pollution during America's COVID-19 quarantine.
Similar photos from around the world, including what are usually smog-filled cities in India, China and Europe, provide a glimpse of a world with improved air quality.
It's no secret that poor air quality has historically been caused by traffic, but due to tighter regulations by the federal government, industries' contribution to pollution has decreased significantly. Scientific research is beginning to show how social distancing measures and stay-at-home orders have created an unintended consequence of improving worldwide air quality.
For nearly two decades, the Alabama Clean Fuels Coalition has been advocating to improve Alabama's air quality by increasing the use of cleaner alternative fuels and expanding the market for advanced technology vehicles. Cleaner burning alternative transportation fuel options like biodiesel, ethanol, propane and natural gas also reduce pollution just like electric vehicles.
Air pollution remains a global public health crisis, as the World Health Organization estimates it kills seven million people worldwide annually.
But is the COVID-19 pandemic showing us the wisdom of transitioning to cleaner vehicles, whether electric vehicles with drastically lower emissions or vehicles using cleaner-burning alternative fuels? The answer is an emphatic yes.
Recent research shows global carbon dioxide emission had fallen by 17 percent by early April when compared to mean 2019 levels. In some areas, including the United States and the United Kingdom, emissions have fallen by a third, thanks largely to people driving less, according to research published in Nature Climate Change.
Numerous organizations, including NASA, continue to study the environmental, societal and economic impacts of the pandemic, and researchers view recent air quality gains as promising evidence that the use of alternative vehicles could have long-term positive impacts.
"If I could wave my magic wand and we all had electric cars tomorrow, I think this is what the air would look like," Ronald Cohen, a professor of atmospheric chemistry at UC Berkeley who studies the effects of the stay-at-home orders on air quality, told the Los Angeles Times.
Wider use of electric vehicles and the other domestically produced alternative fuels would lessen America's dependence on foreign oil while also helping our environment. Poor air quality already causes negative consequences for millions of Americans.
Alabama could also see economic benefits from increased production of electric vehicles, with Honda, Hyundai and Mercedes-Benz operating plants in the state and working hard to produce the next wave of electric vehicles. As part of a $1 billion investment in Alabama, Mercedes began construction of a high-voltage battery plant in Bibb County in 2018 for its all-electric EQ brand of vehicles, as well as batteries for its hybrid plug-ins.
"This is a teaching moment," Viney Aneja, an air quality professor in the Department of Marine, Earth and Atmospheric Sciences at North Carolina State University told the Raleigh News and Observer. "We should learn from it. We should promote behavior that will allow air quality to be as good as it is outside right now."
This is a prime opportunity for America to embrace alternative and cleaner-burning transportation fuels, as well as electric vehicles, while also decreasing reliance on foreign oil and creating jobs here at home.
It could also make those picturesque photos of the big-city skylines become commonplace instead of a rarity.
Mark Bentley has served as the executive director of the Alabama Clean Fuels Coalition since August 2006.
Phillip Wiedmeyer serves as the Alabama Clean Fuels Coalition's chairman of the board of directors and president and is one of the ACFC's original founders. He also serves as the executive director of the Applied Research Center of Alabama, a non-profit dedicated to public policy issues impacting Alabama's growth, economic development and business climate.
About the Alabama Clean Fuels Coalition
Alabama Clean Fuels Coalition serves as the principal coordinating point for clean, alternative fuel and advanced technology vehicle activities in Alabama. ACFC was incorporated in 2002 as an Alabama 501c3 non-profit, received designation U.S. Department of Energy's Clean Cities program in 2009 and was re-designated in 2014. A national network of nearly 100 Clean Cities coalitions brings together stakeholders in the public and private sectors to deploy alternative and renewable fuels, idle-reduction measures, fuel economy improvements and emerging transportation technologies. To learn more, visit www.alabamacleanfuels.com.
Print this piece