Alabama PSC commissioners signed letter written by coal lobbying group, sent them to federal agency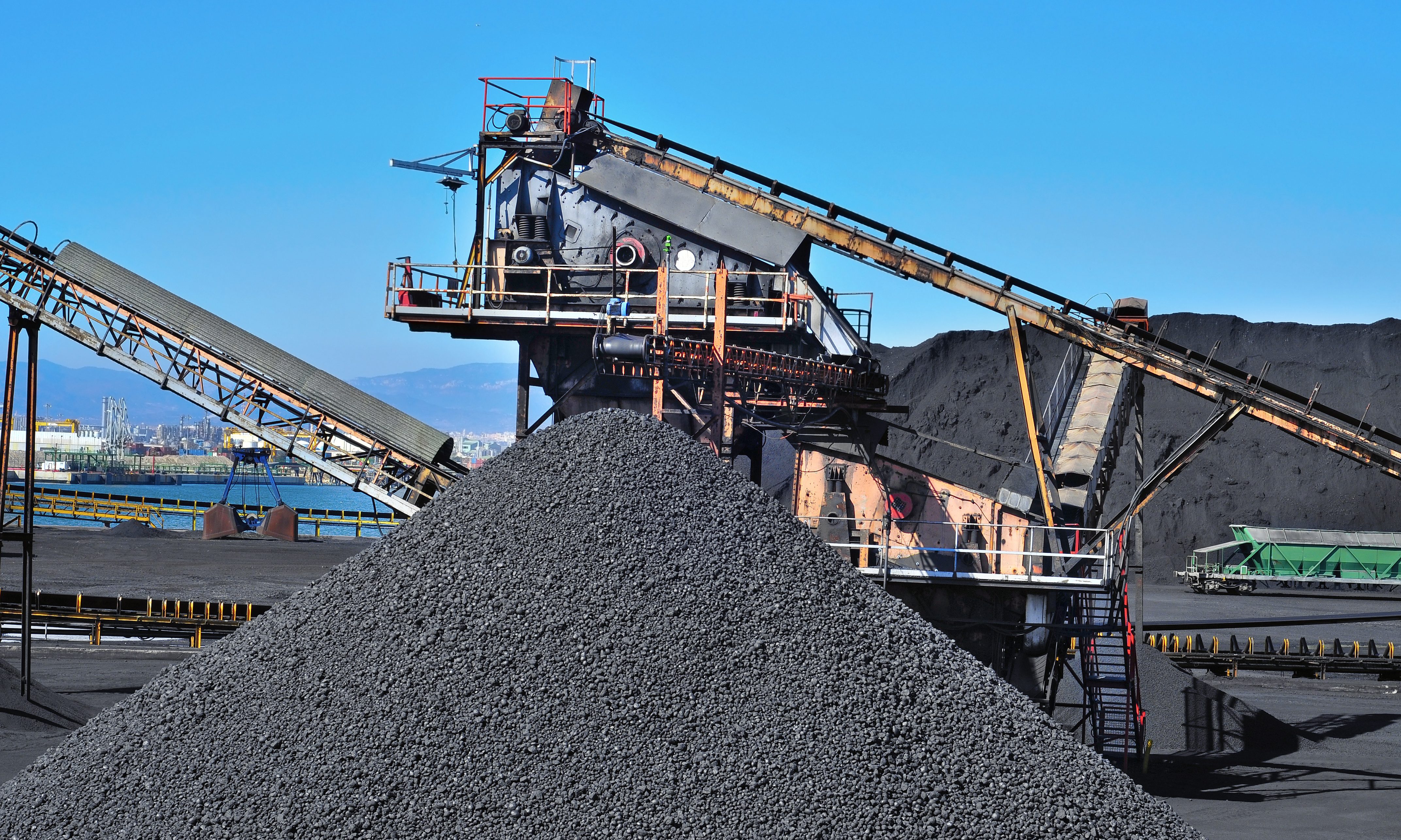 Alabama Public Service commissioners Chip Beeker and Jeremy Oden both signed their names to letters they did not write and sent them to a federal agency on behalf of a coal lobbying firm. 
The body of Beeker's Sept. 6 letter to the Federal Energy Regulatory Commission (FERC) was virtually identical to letters written by utility commissioners in other states, and was penned by American Coalition for Clean Coal Electricity (ACCCE), which lobbies for the coal industry and represents coal-burning utilities. 
Emails to several utility regulators, obtained through public records requests by the Energy and Policy Institute, a watchdog group that advocates for clean energy, show that ACCCE consultant Jon McCkinney asked commissioners to send those letters and gave out a sample letter for them to use. 
Oden's letter was sent to FERC on Sept. 4, and just like Beeker's letter, Oden did not personalize the "I am/We are" header portion in the body of the sample letter before sending them to the FERC. 
Attempts to reach Beeker and Oden on Tuesday were unsuccessful. 
The letters, sent to FERC by utility commissioners in six states, urges the federal government to act on a pending decision that could impact the coal and nuclear power companies. 
"It's no secret that coal mining companies want a federal bailout for money-losing coal plants," said Joe Smyth, research and communications manager at Energy and Policy Institute, in an email to APR on Tuesday. "But it's troubling that public service commissioners would sign their names to the coal industry's letters. A coal plant bailout is unnecessary and would increase costs for electricity consumers."
Daniel Tait, chief operations officer for Energy Alabama, a nonprofit clean energy advocacy group, told APR on Tuesday that he was disappointed to learn that state utility commissioners had sent the letters. 
"It's extremely disheartening to see our regulators passing along form letters from special interest groups as their own," Tait wrote to APR. "Energy Alabama is involved in pending cases before the Commission and now more than ever, we need impartial regulators. We hope that can still take place."
The trend of closing of coal fired plants has continued across the country for a decade. Experts say the plants are too costly to run when compared to natural gas and other renewable forms of energy, according to E&E News. 
In 2015, the United States closed 15 gigawatts of coal capacity, according to E&E News, and almost 14 GW of coal was retired in 2018. The U.S. Energy Information Administration predicted that almost 8 GW of coal would retire this year. 
Commissioners who signed and sent the letters, in addition to Beeker and Oden, were Montana Public Service Commission chair Brad Johnson, Wyoming Public Service Commission chair Kara Fornstrom, West Virginia Public Service Commissioner Charlotte Lane, Tennessee Public Utilities Commissioner and vice chair Kenneth Hill and Kentucky Public Service Commission chair Michael Schmitt
ADEM director weighs-in on coal ash pond closures
APR spoke with ADEM Director Lance LeFleur to understand the process and how the public could be assured that steps taken would lead to a safe and effective outcome.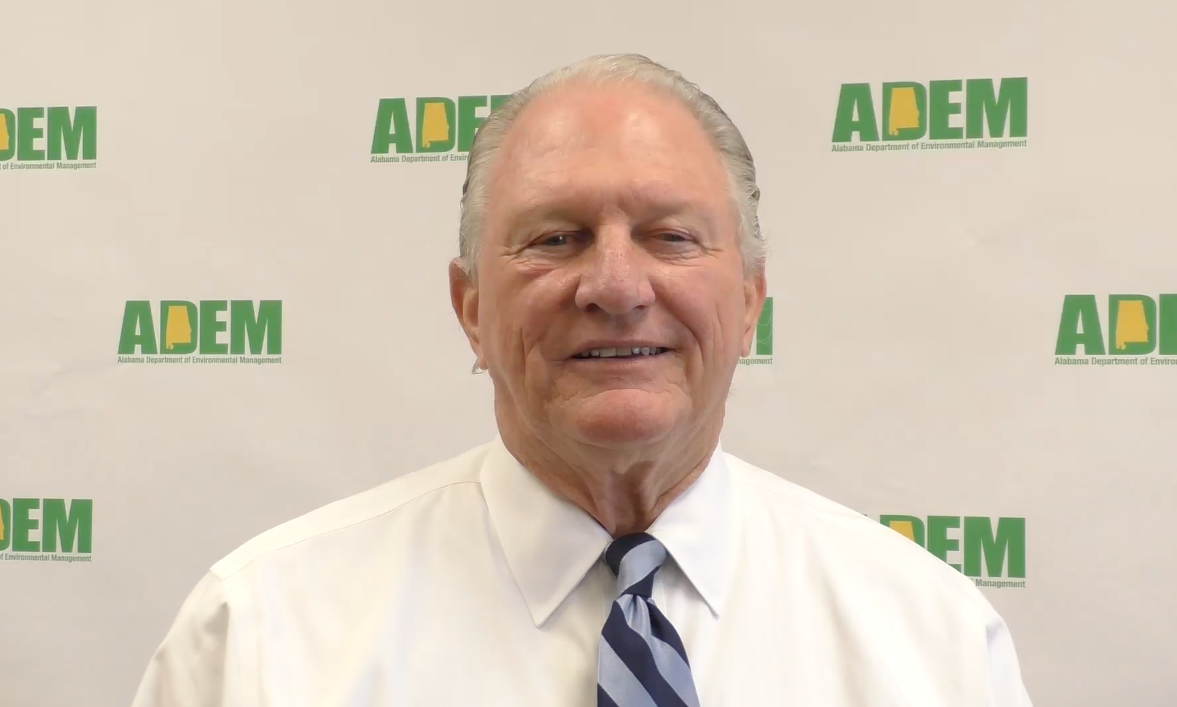 Over the next few weeks, the Alabama Department of Environmental Management will hold public hearings on the regulated closures of three coal combustion residuals storage sites, commonly referred to as coal ash ponds.
While ADEM receives high marks from federal regulators and businesses within Alabama, there is always a certain skepticism that surrounds environmental issues both on the left and the right side of the political spectrum.
Recently, APR spoke with ADEM Director Lance LeFleur to understand the process and how the public could be assured that steps taken would lead to a safe and effective outcome.
"I know that there's skepticism about government," LeFleur said. "And it's healthy to have skepticism about government, state governments, local government, federal government. Skepticism is part of how we operate." But LeFleur wants the public to know that ADEM's first purpose is Alabamians' health and safety.
"Our mission is to ensure for all Alabamians a safe, healthful and productive environment," LeFleur said. "It's a mission that ADEM and its nearly 600 employees take very seriously."
LeFleur says while there are many competing sides to the issues that arise from coal ash disposal, ADEM must focus on "science and the laws."
According to LeFleur, there are two primary issues that must be addressed when closing coal ash ponds: "avoid threats of spills into waterways or onto land, and preventing and cleaning up groundwater contamination from arsenic, mercury, lead and other hazardous elements that may leach from the coal ash."
EPA does not classify coal residue as hazardous waste, but LeFleur says that all closures must ensure dangerous elements are not leaching down into the groundwater.
"I think there's pretty much unanimous opinion that these coal ash ponds need to be closed; they need to be closed properly," said LeFleur. "And we need to clean up the groundwater that's in place."
He says that the entire process will take decades, but the power companies have committed to safely closing the coal ash ponds. "We are dealing with power companies that are going to be around for a long time. And they, they are obligated to get the result right," said LeFleur.
Alabama currently has 14 regulated CCR units at eight sites throughout the state. They are comprised of 10 unlined surface impoundments, one lined landfill, one lined surface impoundment all closed, and two lined landfills still in operation.
Public hearings are a significant part of the permit granting process, according to LeFleur, and ADEM's website allows any individual to review every document and comment about a coal ash pond's closing.
"You can see all of the comments that we received," LeFleur said. "Every issue raised during the comment period and written response to comments are available." ADEM's website also includes the closure plans as well as all correspondence between agency and utility companies.
According to ADEM, the purpose of these hearings is to allow the public, including nearby residents, environmental groups, and others, opportunities to weigh in on the proposed permits.
"This past summer, Alabama Power, TVA, and PowerSouth held informational meetings in the communities where their affected plants are located to explain their proposed groundwater cleanup plan —including the CCR unit closure component— and answer residents' questions," said LeFleur.
Closing a unit requires months of planning with ADEM engineers to make sure all procedures are followed correctly. Federal rules for closing CCRs have only been around since April 2015, when EPA released final measures for management and disposal of CCRs from electric utilities. In 2018, ADEM issued its state CCR rule, which closely tracks the federal regulations.
Under both Presidents Obama and Trump, the EPA has allowed for coal ash sites to be closed by two methods — closure in place and by removal.
Alabama's utilities have chosen the cap in place method. Some environmental groups prefer removal. But estimates say that moving CCRs from Alabama Power's Plant Barry would take around 30 years with trucks leaving the site every six minutes.
"Regardless of which method of closure is used, that process will take a couple of years to accomplish at these sites," said LeFleur. "If it's kept in place, the material has been de-watered then pushed together to create a smaller footprint, and then that will be covered with an impervious cover."
The objective, according to ADEM, is to protect the groundwater and the environment from pollution.
Power providers and environmentalists seem to agree there isn't a perfect solution. Public hearings are to ensure that community voices and those of environmentalists are heard.
"This entire process is designed to stop contamination to groundwater and future contamination to groundwater; those are the most important facts now," said LeFleur. "There are always political issues, you know, at least two sides, and sometimes there's three, four or five sides. We focus on science and the laws. That's what we do."
While ADEM has its critics, it receives a high rating from the EPA, and an annual survey by the Alabama Department of Commerce finds that it gets top marks from business and industry in the state.
ADEM's first public hearing on coal ash permits will be held Tuesday, Oct. 20, for Alabama Power's Miller Steam Plant in west Jefferson County. The meeting will be at 6 p.m. at the West Jefferson Town Hall. Other upcoming hearings are Thursday, Oct. 22, for Plant Greene County located in Greene County and Oct. 29 for Plant Gadsden in Etowah County.