Opinion | Congress must investigate the escalating Biden scandal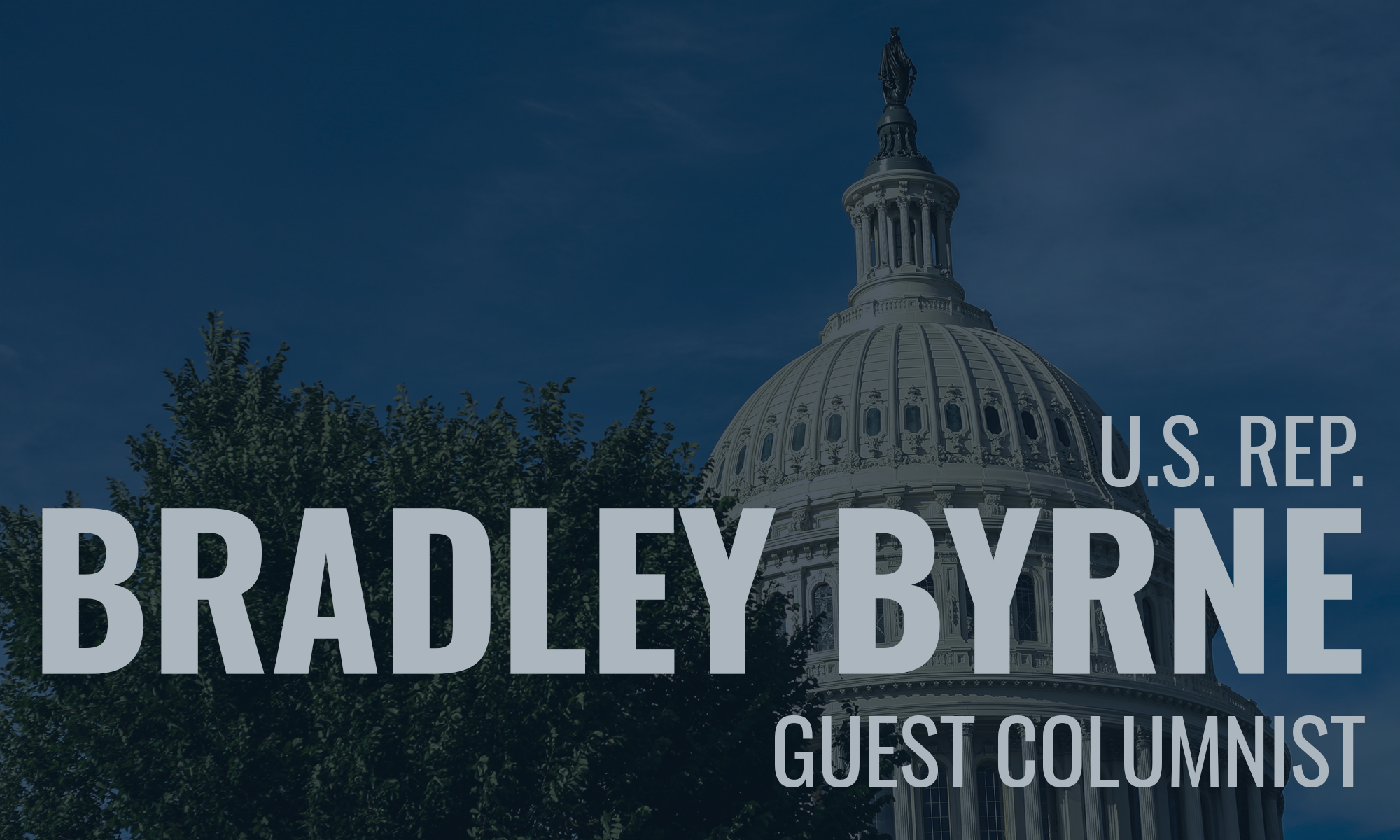 While Democrats recklessly intensify their partisan scheme to impeach President Trump, the Biden scandal has escalated to a level Congress can no longer responsibly ignore.
As more details come out regarding Hunter Biden's business dealings overseas, their connection with actions taken by his father, Joe Biden, in his official capacity as Vice President raise new questions that must be answered.
For example, we have learned that Hunter Biden accompanied his father aboard Air Force Two to China six years ago.  Ten days after the trip, Hunter Biden's new Chinese private equity firm, formed in partnership with the communist government-owned Bank of China, received a license.
Hunter Biden admitted to meeting with his Chinese partner in the fund during the visit but insists they did not discuss business.  That sure doesn't pass the smell test.
At least one Chinese government-owned company Hunter Biden's firm later invested in, Aviation Industry Corporation of China, exists primarily to compete with the United States and has a history of stealing American technology.
Think about that.  Hunter Biden partnered with the Chinese government in a lucrative business venture whose purpose is to weaken the United States.
We still do not know where else Hunter traveled or who else he met with on this trip.
But Joe Biden may have played an even more direct role in promoting his son's financial prospects in Ukraine.
 Joe Biden has bragged openly about successfully pressuring the Ukrainian government to remove its top prosecutor or risk losing United States assistance.  We've now learned this prosecutor was investigating Burisma Holdings, a Ukrainian company on whose board Hunter Biden sat at the time.
Some reports have Hunter Biden earning as much as $50,000 per month on the board – a hefty salary for someone with almost no experience in foreign policy or business.
Democrats can't in good faith continue investigating every single action the President has ever taken—many predating his time as a political candidate—while the Biden scandal stares them straight in the face.
But this gets back to the purpose of the Democrats' impeachment effort.  It was never about corruption or any high-minded ideals.  Democrat Congressman Al Green told us back in 2017 why Democrats want to impeach President Trump: "I'm concerned that if we don't impeach this president, he will get reelected."
If the same facts in the Biden case occurred with one of President Trump's children, Democrats would have already launched a full-scale investigation.  We must expose their hypocrisy.
This week I am introducing a House resolution calling for an investigation into the Bidens' shady business dealings.
This resolution calls for the House Committees on Foreign Affairs, Oversight and Government Reform, and Financial Services to begin investigations of business dealings of Hunter Biden during the period in which his father Joe Biden served as Vice President of the United States, whether those business dealings resulted in improper conflicts of interests, and whether Hunter Biden's work affected United States foreign policy or a foreign government or foreign entity's response.
As more information comes to light regarding Hunter Biden's business dealings with the Ukrainians and Chinese and his father's apparent actions to use his position as Vice President to facilitate his son's financial pursuits, it stretches all credibility to deny an investigation is warranted.
Instead of neglecting all their legislative responsibilities to investigate President Trump, Democrats must acknowledge a serious scandal festers in their own ranks and take appropriate action.
We need to stop playing politics and look to get to the bottom of a potentially real scandal.
If Democrats continue to ignore the Biden scandal, this impeachment inquiry will be haunted by a legacy of illegitimacy, and the American people's faith in their representative government will suffer a demoralizing blow.
Opinion | Hearings give public opportunity to weigh in on coal ash plans
ADEM will make sure the closure and cleanup of the coal ash sites will be done in a way that will protect the state's land and water resources now and in the future.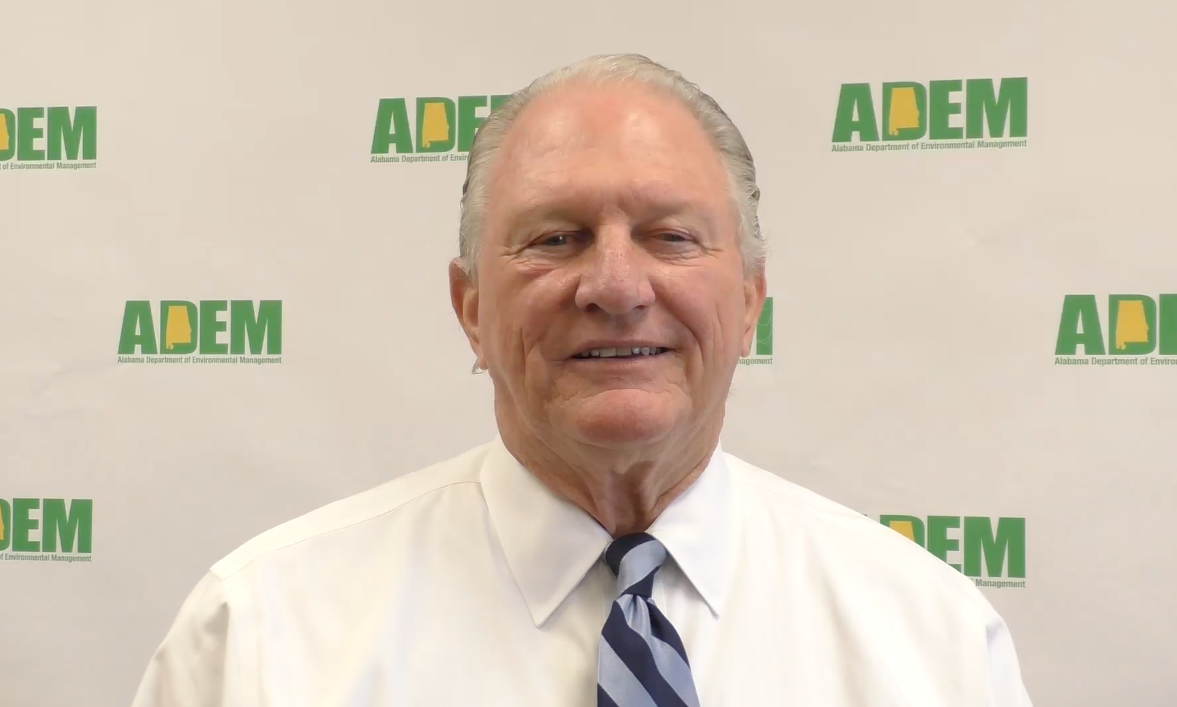 The mission of the Alabama Department of Environmental Management is to ensure for all Alabamians "a safe, healthful and productive environment." It's a mission that ADEM and its nearly 600 employees take very seriously.
Ensuring a safe, healthful and productive environment means more than simply being the environmental cop, though that certainly is part of ADEM's job. When the Alabama Legislature passed legislation in 1982 that led to the creation of ADEM, lawmakers' intent was for the agency to promote public health and well-being.
The term "healthful" in ADEM's mission statement speaks directly to that. ADEM's work is to contribute to the health of Alabama's environment and the health of all Alabamians.
An example of that work is managing the process that will determine how coal combustion residuals (CCR) – or coal ash – are dealt with in a safe and effective manner. Managing CCR promotes a healthful environment by protecting our land and water.
On Oct. 20, ADEM will hold the first of a series of public hearings on permits drafted by ADEM to require electric utilities to safely close unlined coal ash ponds at their power plants and remediate any contaminated groundwater. The hearings, and the comment periods leading up to them, give the public the chance to provide ADEM input on the requirements in the draft permits.
To understand how we got to this point today, let's go back to Dec. 22, 2008, in Kingston, Tenn. On that frigid night, the containment dike surrounding massive ponds holding decades worth of CCR produced by the coal-burning TVA power plant collapsed, spilling more than a billion gallons of coal ash sludge into the Emory River and onto 300 acres of land.
That spill drew the attention of regulators and the nation to the issue of coal ash storage, for which there was little regulation at the time. It also started the U.S. Environmental Protection Agency on the road to adopting a federal CCR rule, which took effect in 2015. The Alabama Environmental Management Commission approved a state CCR rule in 2018, patterned after the EPA rule.
The rules address two primary issues: closing coal ash ponds to avoid threats of spills into waterways or onto land, and preventing and cleaning up groundwater contamination from arsenic, mercury, lead and other hazardous elements that may leach from the coal ash.
Both the EPA and state rules give the electric utility operators two options in closing the ash ponds. One allowable method is to excavate the millions of tons of coal ash and either move the coal ash to a lined landfill or find an approved beneficial use for the ash. The other is to cap in place, where an impervious cover, or cap, is placed over the ash impoundment. Both methods have been used successfully for decades to close some of the most contaminated sites in the nation.
It must be emphasized that the closure method selection is made by the utilities, as allowed by both federal and state rules. Alabama Power, TVA and PowerSouth all elected to utilize the cap-in-place option.
The permits will also set out the steps to be taken to clean up contaminated groundwater caused by the coal ash ponds. ADEM's job, in its environmental oversight role, is to ensure the closure and groundwater remediation plans proposed by the utilities and included in the permits meet federal and state standards and protect both waterways and groundwater. The permits provide for regular monitoring to confirm the closure and cleanup plans are being implemented as required. If necessary, the plans will be adjusted to ensure the intended results are being achieved.
Currently, ADEM has scheduled public hearings on the permits for three Alabama Power plants. The first is Oct. 20 for Plant Miller in Jefferson County, followed by Oct. 22 for Plant Greene County and Oct. 29 for Plant Gadsden in Etowah County. Permits for the other five sites in Alabama are in development, and hearings will be scheduled when they are complete.
The purpose of these hearings is to allow the public, including nearby residents, environmental groups and others, opportunities to weigh in on the proposed permits. This past summer, Alabama Power, TVA and PowerSouth held informational meetings in the communities where their affected plants are located to explain their proposed groundwater cleanup plans(including the CCR unit closure component) and answer residents' questions.
The draft permits, the hearings' dates, locations and times and other information are available on ADEM's website, www.adem.alabama.gov. The public can also mail or email comments related to the permits, including the closure plans and groundwater remediation plans, directly to ADEM during the proposed permits' 35-day minimum comment periods, which will run one week past the date of the public hearings. Those comments will be considered in the decisions to issue the permits, and ADEM will provide a response to each issue raised.
For maximum protection of the environment, ADEM encouraged the power companies to go beyond the minimum requirements of the state and federal CCR rules. ADEM's scientists and engineers who analyzed the plans through an exhaustive review and revision process determined the final plans provide the environmental protections Alabamians expect and deserve. But we want to hear from the public.
Certainly, there are pros and cons of each option in closing the coal ash ponds. The daunting task of cleaning up contaminated groundwater will be undertaken regardless of which closure method is utilized. As one opinion writer recently said, there is no easy answer to the coal ash problem. But this is a matter we cannot duck. We must deal with our coal combustion residuals – by EPA requirement and for the sake of our environment.
Here's what you can count on from your state agency charged with protecting your environment. ADEM will make sure the closure and cleanup of the coal ash sites will be done in a way that will protect the state's land and water resources now and in the future.
Ensuring that is our mission.