Roby reminds students that the U.S. Service Academies nomination deadline is quickly approaching
Friday, Congresswoman Martha Roby (R-Montgomery) reminded high school students that the deadline to apply for nominations to the U.S. Service Academies is November 8. Roby also reminded constituents that Veterans Day is the same weekend on November 11.
"It's hard November will be here before we know it, and with it comes Veterans Day," Rep. Roby said. "This is a uniquely special holiday, and as it approaches, I encourage you to take some time to reflect on the endless sacrifices made by those who have worn the uniform."
"It is a tremendous honor to serve the Second District, which is home to two of our nation's finest military installations, thousands of active duty and reserve personnel, and a large veteran population," Roby continued. "Working on behalf of our servicemembers and veterans has always been a top priority of mine in Congress, and it continues to be one of the most rewarding parts of my job. With Veterans Day on the horizon, I am personally reminded of the great debt of gratitude we owe the men and women of our military."
"As this important holiday nears, I believe now is an appropriate time to remind high school seniors in the Second District that the deadline to apply for nomination to the United States service academies through my office is less than one month away on November 8th at 5:00 p.m. Central Time," Roby said. "If you or someone you know is interested in pursuing this fantastic opportunity, please remember to submit all necessary materials to my Montgomery office by the deadline."
"As a member of Congress, one of my distinct privileges each year is to nominate candidates for appointment to four of the five service academies: The United States Military Academy at West Point, the United States Naval Academy, the United States Air Force Academy, and the United States Merchant Marine Academy," Roby said. "The fifth service academy, the United States Coast Guard Academy, does not require a congressional nomination for appointment. I can nominate up to ten individuals for each vacant slot allotted to the Second District. If you are pursuing entry to one of our nation's distinguished service academies and endeavor to serve our country, I would like to offer my sincere gratitude and wish you the very best. It is because of our veterans, active duty personnel, and young leaders with hearts for serving this nation that we enjoy our uniquely American freedoms."
Contact Roby's office for more information about how to apply.
The average cost to attend Auburn University (the most popular in state school) is $31,284 per year. The total four year cost is over $120,000. The cost to attend Samford University (a private university) is $44,986 per year, $180,000 for four years.
The U.S. Air Force Academy estimates that the education there is valued at more than $416,000. West Point students receive a stellar education and training for free in addition to a stipend of about $10,000 a year. The U.S. Naval Academy has a 91 percent graduation rate versus just 71.1 percent at Auburn.
Martha Roby represents Alabama's Second Congressional District. She is not running again for another term.
Print this piece
Alabama treasurer's office to host annual college savings giveaway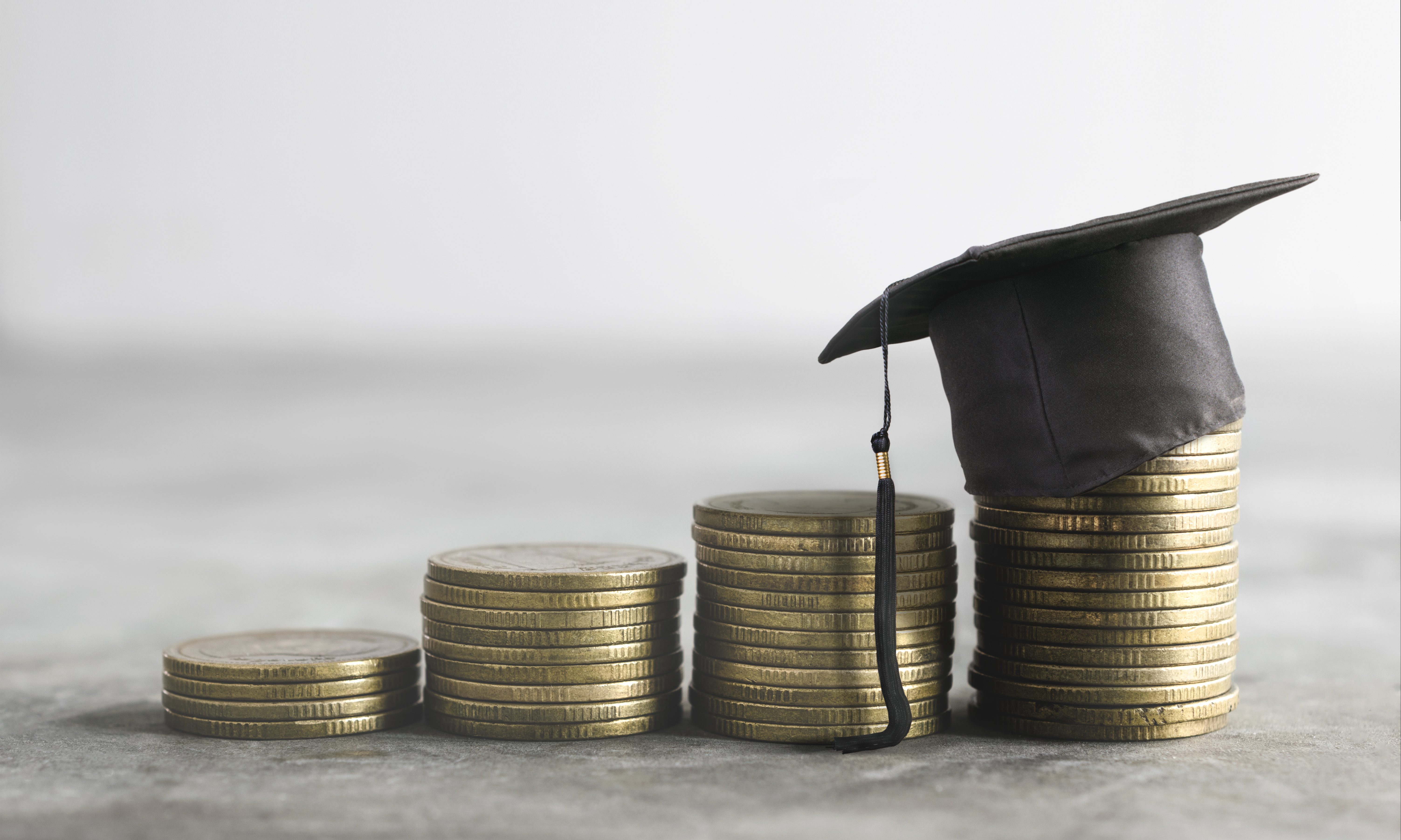 CollegeCounts, Alabama's 529 Fund, will celebrate 5/29 day (May 29) with a sixth annual statewide giveaway focused on babies born in Alabama between May 29, 2019, and May 29, 2020.  CollegeCounts will randomly select 29 winners to receive $529 in contributions to an existing or newly opened CollegeCounts account.
Beginning May 29, 2020, parents, grandparents and legal guardians can visit CollegeCounts529.com/giveawayto register by entering their contact information and the child's name and date of birth.
"It's never too early – or too late – to start saving for future education expenses," said Alabama State Treasurer John McMillan. "The 5/29 Day promotion gives us a fun way to remind people of this important message each year. The goal is to ease parents' minds about this important future expense and educate them on the benefits that CollegeCounts provides."
CollegeCounts has no minimum contribution requirement, making it simple for families and friends to invest a little at a time. The plan utilizes quality investments from Vanguard, T. Rowe Price, Fidelity, PIMCO, Dodge and Cox, PGIM and DFA.
Funds may be withdrawn and used at colleges, universities, trade schools and graduate schools at one, two and four-year schools in Alabama and across the U.S. – including vocational, technical, community, public and private colleges and universities – for qualified expenses like tuition, fees, room and board (if enrolled at least half-time), books, supplies, and equipment required for enrollment, including computers.
"Despite these uncertain times, the Alabama CollegeCounts program remains committed to helping families save in whatever way works best for their budgets and goals," added McMillan. "Eighteen years will pass by more quickly than most of us expect, so do not let temporary economic turbulence interrupt your college savings plan."
Under Section 529 of the IRS tax code, special tax benefits are provided to families saving for future college expenses. In addition, Alabama taxpayers may receive a state income tax deduction of up to $10,000 for married couples filing jointly ($5,000 for single filers)1 on contributions to CollegeCounts each year.
To enter an Alabama child born between May 29, 2019, and May 29, 2020, in the 5/29 Day Giveaway, please visit CollegeCounts529.com/giveaway. No purchase is necessary to enter or win a prize. All entries must be submitted by July 13.  The 29 winners will be contacted by July 24. Selected winners must provide a birth certificate or commemorative birth announcement to receive the prize contribution of $529 into the new or existing CollegeCounts account for the newborn they register.
For information on how to open an account, please visit CollegeCounts529.com. To learn more about CollegeCounts, the investment objectives, risks and costs, read the Program Disclosure Statement available online here.
Print this piece