Opinion | Oh, what a world!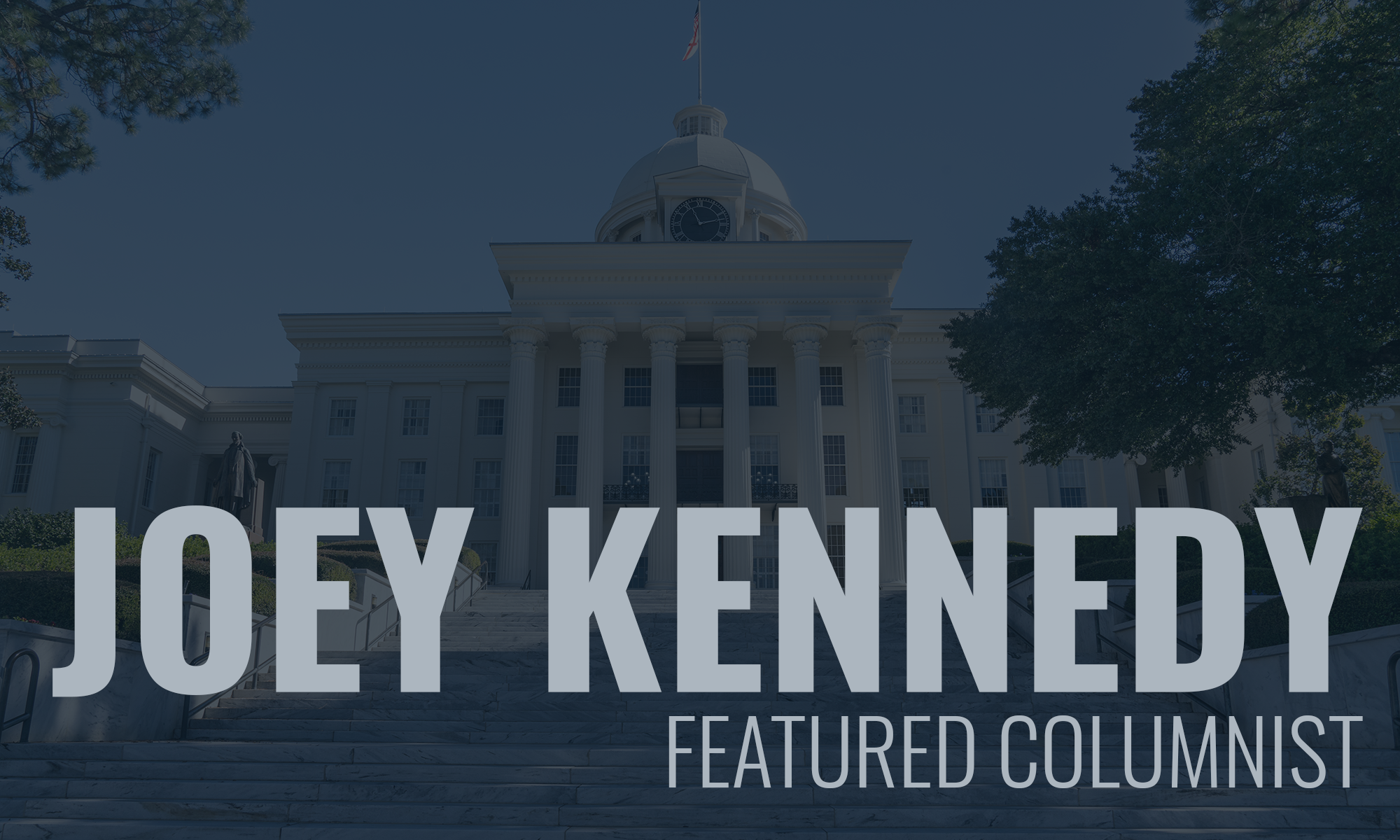 If there was anything to the right-wing reports about the Bidens – former Vice President Joe Biden and his son, Hunter Biden – being corrupt, I'd be right there with U.S. Rep. Bradley Byrne demanding an investigation.
But see, there isn't anything, because President Trump, Rudy Giuliani, and their cronies are simply repeating conspiracy theories. Any question about the Bidens was answered years ago, when Biden was still vice president.
Indeed, now it's Giuliani and his associates being investigated. Four of them have already been arrested, two trying to flee back to Ukraine.
None of that stops Trump, though. He loves conspiracy theories, especially if they hurt one of his opponents, but he's not fond at all of facts. To Trump and his gullible, deplorable followers, throw out a fact and they act like water being poured over the Wicked Witch of the West.
"Oh, what a world! What a world!"
Facts bounce right off Byrne as well. In a vote in Congress this week, Byrne (and Rep. Mo Brooks) were the only two Alabama Republicans who all but said they support the massacre of Kurdish women and children in Syria when they opposed a resolution aimed at Trump for withdrawing U.S. troops and leaving the Kurds, U.S. allies, exposed to Turkish attacks.
Of course, Byrne is right there proposing three congressional committees investigate the Bidens.
But has Byrne, a candidate for the Republican nomination for the U.S. Senate seat currently held by Democrat Doug Jones, likewise proposed an investigation into the corrupt Trump children, especially Ivanka, Don Jr., and Eric, who are using either their positions in the White House or their dad's name to make millions of dollars?
Byrne is only a shell of who he once was: at one time seemingly a principled politician who helped expose corruption in the Alabama community college system and a little later a viable candidate for governor.
Byrne's Biden investigation is unlikely to get the votes needed in the House.
And, fortunately for Alabama, Byrne is likely to lose his bid for the Senate. Then maybe we'll be rid of Byrne once and for all.
How Byrne can propose an investigation of the Bidens, but not propose one for the Trump kids isn't really hard to understand, though.
Byrne is a complete and total hypocrite. He doesn't think voters will notice his double and triple and quadruple standards. He thinks Alabama voters who support Trump will likely vote for the man trying as hard as he can to be Trump's Mini Me. Byrne will sway some voters, sure, but most won't be drawn to Byrne'sflagrant, blind toadying up to America's worst president ever.
There are other Trump sycophants running for Senate slightly less obvious in their fawning over the Don that voters can choose. One leads voter suppression in Alabama. One is a former Auburn football coach. One was thrown out of the Alabama chief justice's office twice and has had a well-documented thing for teeny-boppers.
Those are some great choices right there, and one of them may very well be the next U.S. Senator from Alabama.
Oh, what a world! What a world!
Joey Kennedy, a Pulitzer Prize winner, writes a column each week for Alabama Political Reporter. Email: [email protected]
Opinion | All politics is local. All of Alabama's mayors races this year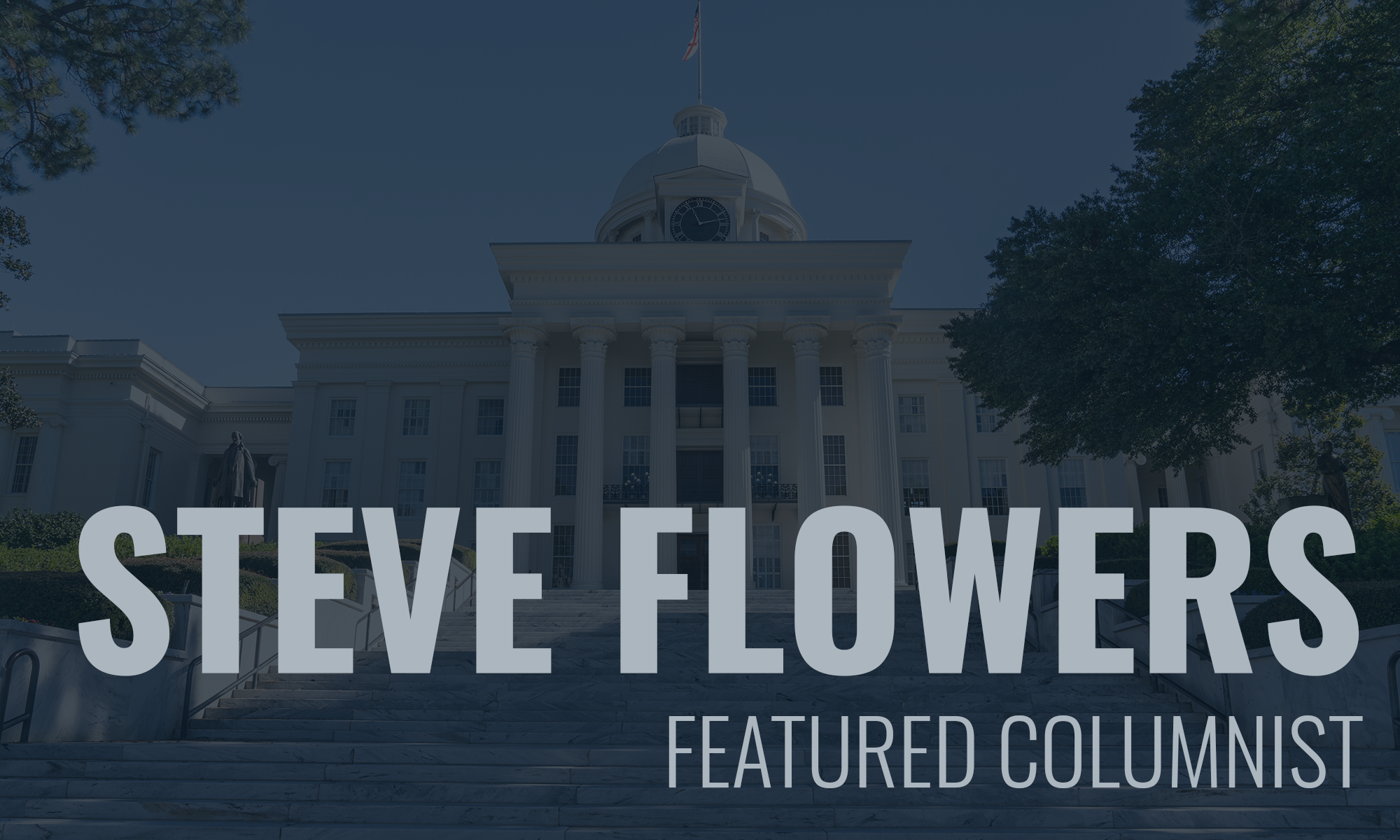 With it being a presidential election year and an election for one of our United States Senate Seats and all of the interest that goes along with those high-profile contests, it has gone under the radar that most of our cities in the state had elections for mayor and city council last month.
Mayors serve four-year terms and to most Alabamians they are the most important vote they will cast this year.
The job of mayor of a city is a difficult and intricate fulltime, 24-hours-a-day dedication to public service.
They make more decisions that affect the lives of their friends and neighbors than anyone else. The old maxim, "All politics is local," is epitomized in the role of mayor. Folks, being mayor of a city is where the rubber meets the road.
In looking all over the state, it appears that most Alabamians are content with the jobs their mayor is doing.  In almost every contest around the state, the incumbent mayor turned away the challenger usually by a wide margin.  Indeed, a good many of the incumbent mayors in the Heart of Dixie had no opposition.
Many of these incumbent mayors were reelected without opposition. Gordon Stone, the mayor of Alabama's fastest growing community, Pike Road, will be entering his fifth term as mayor.  Pretty soon Pike Road will have to start calling themselves a city.
Vestavia's Mayor, Ashley Curry, won a second term without opposition.  This former retired FBI agent has done a yeoman's job managing this upscale, Jefferson County suburb.
Jasper Mayor, David O'Mary, who escaped opposition, will begin a second term.  He has run Jasper like a well-tuned engine. Albertville mayor, Tracy Honea, garnered a third term without opposition. Luverne Mayor Ed Beasley was also unopposed.
In the contested races, most of the matchups were no contest. Two of Alabama's largest and most prosperous cities, Huntsville and Hoover, had mayoral races. Tommy Battle coasted to an easy 78 to 22 reelection victory in Huntsville. If Kay Ivey opts to not run for reelection in 2022, Battle will be favored to win the governor's race. However, being Governor of Alabama would be a demotion to being Mayor of Huntsville.
Hoover citizens must approve of Mayor Frank Brocato's job performance. Brocato trounced Hoover City Council President Gene Smith by a 76 to 24 margin.
Opelika's popular and effective, longtime mayor, Gary Fuller, turned back his challenger 66 to 34 to win a fifth term.
In Cullman incumbent mayor, Woody Jacobs, won a second term overwhelmingly. Hamilton Mayor Bob Page won a second term. Troy's 48-year-old mayor, Jason Reeves, won reelection to a third four-year term with 74 percent of the vote. Incumbent Eufaula Mayor Jack Tibbs won an impressive 68 percent victory for reelection over two opponents.
Prattville Mayor Bill Gillespie may have turned in the most impressive showing.  He shellacked former City Councilman Dean Argo 70 to 30.  His fellow citizens must approve of frugality with their city finances. Wetumpka's popular and hardworking, longtime mayor, Jerry Willis, turned back his challenger by a 69 to 31 margin. In neighboring Millbrook incumbent mayor, Al Kelley, won reelection 67 to 33. Mayor Kelley has overseen the growth of his city from 6,000 in population to over 20,000. Tallassee reelected Mayor John Hammock to a second term.
Clanton lost their mayor of three decades, Billy Joe Driver, to COVID-19 this year. His successor will be Jeff Mims, who won the election in the Peach City. Mike Oakley won the mayor's race in Centreville with a 60 percent margin.  It is proper and fitting that an Oakley will be Mayor of Centreville.
Bessemer Mayor Kenneth Gulley won a landslide reelection garnering 68 percent of the vote. Incumbent Pell City Mayor Bill Pruitt won reelection by an impressive 73 to 27 margin.Longtime Greenville Mayor Dexter McLendon won reelection in the Camellia City. Opp's first female mayor, Becky Bracke, won a second term with 60 percent of the vote.
There were two mayoral upsets on August 25. Scottsboro's incumbent mayor was defeated by challenger Jimmy McCamy.In the thriving, growing city of Fairhope challenger Sherry Sullivan trounced incumbent mayor Karin Wilson.
There are runoffs for mayor in several major cities, including Enterprise, Ozark, Selma, Tuskegee, Alexander City and Northport.  These cities will elect their mayors on October 6 in runoff elections.
Some of you may be wondering about two of the most populous cities. Tuscaloosa and Dothan have their mayoral races next year in August 2021. Tuscaloosa's Walt Maddox and Dothan's Mark Saliba will be tough to beat. All politics is local.
If you have not been counted in the census, you have not got many more shopping days to Christmas.