Opinion | Oh, what a world!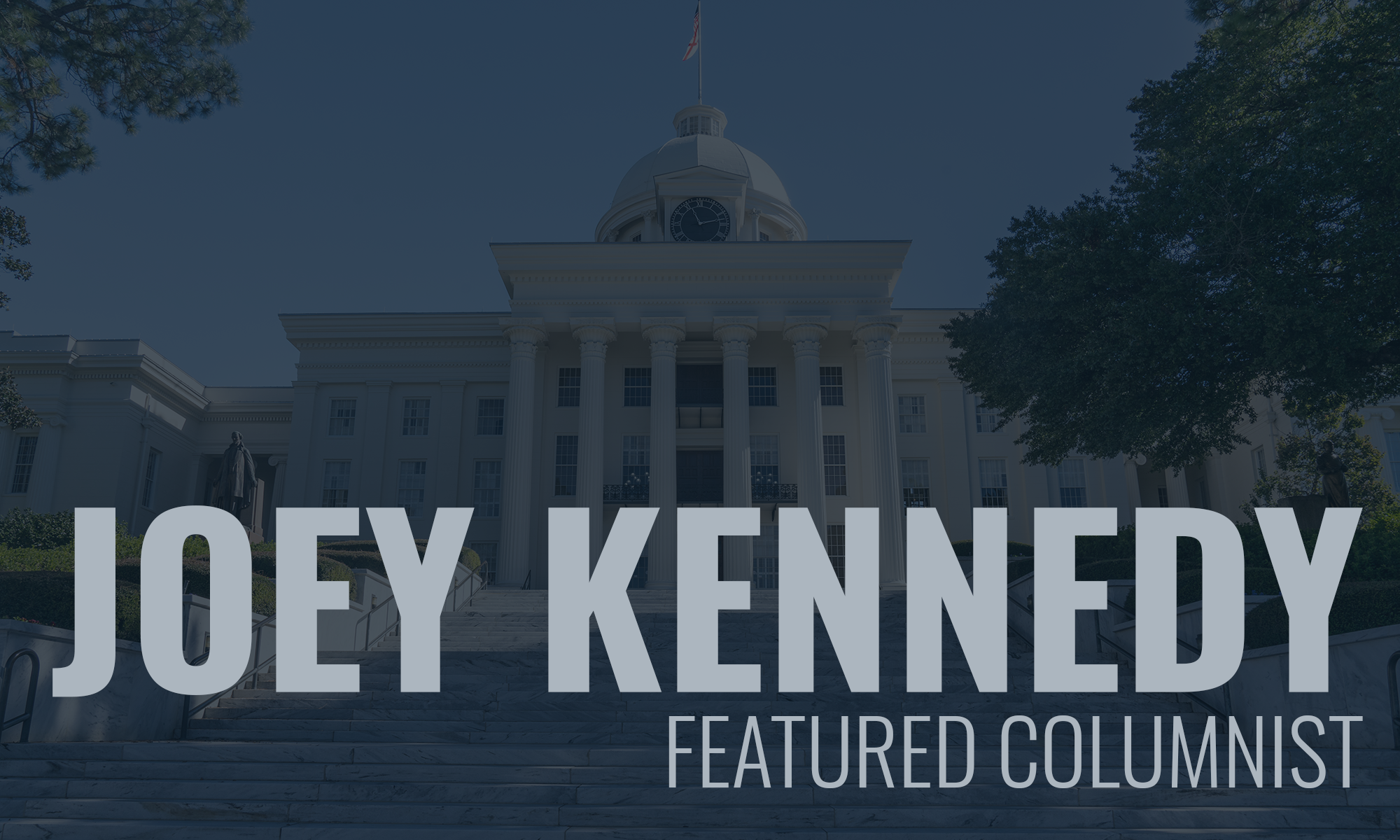 If there was anything to the right-wing reports about the Bidens – former Vice President Joe Biden and his son, Hunter Biden – being corrupt, I'd be right there with U.S. Rep. Bradley Byrne demanding an investigation.
But see, there isn't anything, because President Trump, Rudy Giuliani, and their cronies are simply repeating conspiracy theories. Any question about the Bidens was answered years ago, when Biden was still vice president.
Indeed, now it's Giuliani and his associates being investigated. Four of them have already been arrested, two trying to flee back to Ukraine.
None of that stops Trump, though. He loves conspiracy theories, especially if they hurt one of his opponents, but he's not fond at all of facts. To Trump and his gullible, deplorable followers, throw out a fact and they act like water being poured over the Wicked Witch of the West.
"Oh, what a world! What a world!"
Facts bounce right off Byrne as well. In a vote in Congress this week, Byrne (and Rep. Mo Brooks) were the only two Alabama Republicans who all but said they support the massacre of Kurdish women and children in Syria when they opposed a resolution aimed at Trump for withdrawing U.S. troops and leaving the Kurds, U.S. allies, exposed to Turkish attacks.
Of course, Byrne is right there proposing three congressional committees investigate the Bidens.
But has Byrne, a candidate for the Republican nomination for the U.S. Senate seat currently held by Democrat Doug Jones, likewise proposed an investigation into the corrupt Trump children, especially Ivanka, Don Jr., and Eric, who are using either their positions in the White House or their dad's name to make millions of dollars?
Byrne is only a shell of who he once was: at one time seemingly a principled politician who helped expose corruption in the Alabama community college system and a little later a viable candidate for governor.
Byrne's Biden investigation is unlikely to get the votes needed in the House.
And, fortunately for Alabama, Byrne is likely to lose his bid for the Senate. Then maybe we'll be rid of Byrne once and for all.
How Byrne can propose an investigation of the Bidens, but not propose one for the Trump kids isn't really hard to understand, though.
Byrne is a complete and total hypocrite. He doesn't think voters will notice his double and triple and quadruple standards. He thinks Alabama voters who support Trump will likely vote for the man trying as hard as he can to be Trump's Mini Me. Byrne will sway some voters, sure, but most won't be drawn to Byrne'sflagrant, blind toadying up to America's worst president ever.
There are other Trump sycophants running for Senate slightly less obvious in their fawning over the Don that voters can choose. One leads voter suppression in Alabama. One is a former Auburn football coach. One was thrown out of the Alabama chief justice's office twice and has had a well-documented thing for teeny-boppers.
Those are some great choices right there, and one of them may very well be the next U.S. Senator from Alabama.
Oh, what a world! What a world!
Joey Kennedy, a Pulitzer Prize winner, writes a column each week for Alabama Political Reporter. Email: [email protected]
Opinion | Somebody, please, take the lead
Just like Donald Trump on the national level, Gov. Kay Ivey has bungled containing the novel coronavirus COVID-19. Alabama is showing record cases and hospitalization levels.
But while Ivey extended the Safer-at-Home order though July 31, she didn't add any new restrictions. The governor says requiring masks is simply too difficult to manage and enforce.
Nobody said fighting the virus would be easy. The problem is neither Ivey nor many other governors, along with the White House, didn't really make containment much of a priority.
Testing is still inadequate, nearly a half-year after the pandemic started. Alabama's first diagnosed case was March 13. Since then – as of Wednesday – Alabama has racked up more than 30,000 cases with more than 900 deaths. Nationally, there have been more than 2.6 million cases and nearly 130,000 deaths.
When the pandemic was young, Ivey responded well, ordering everybody to stay home except for essential workers. She did much better than the governors in the state's surrounding Alabama. But just as with most states across the Southeast, after a few weeks Ivey's resolve cracked. Like the governors of states like Georgia and Florida, which are also seeing a spike in infections and are setting records.
Ivey should tighten up the restrictions, including closing the state's beaches over the July 4th weekend. Bars, gyms, and other places where large crowds gather, usually not social distancing and many without masks, should be restricted.
Yes, such measure will continue to cause economic pain, but such restrictions would slow the spread of the virus. We've already seen that not just in the United States, but across many parts of the world.
Ivey and health officials also need to increase testing and contact tracing.
Yes, all of that is difficult, but what are the consequences? More deaths. Just how many deaths are acceptable? Is it 1,000 (we're almost there), or 2,000, or 5,000? Is any number unacceptable. It doesn't suffice for elected officials to claim even one death is too many when, through their own actions, thousands and thousands have died in Alabama and across the nation.
And those numbers don't include infected and once hospitalized patients who are left with permanent organ and lung damage.
Cities like Birmingham and Montgomery have mandatory mask laws, and they need to be enforced because a lot of people are going out without their masks. Still, there are many laws on the books that are difficult to enforce; that doesn't mean those laws don't have value. A statewide mandatory mask order if, nothing else, would lead more people to wear masks, plus it would give support to businesses who refuse to allow people inside without masks.
UAB is planning to bring students back on campus when the fall semester begins in late August, but there will be strict safety measures to follow, including wearing masks, social distancing, handwashing, and regular health checks.
Ivey says if the rate of cases and hospitalizations doesn't slow, she'll enact more stringent measures. But when she finally gets around to making those decisions, it could very well be too late.
Indeed, it may be too late already.
We've seen what indecisive leadership does during a pandemic. What we need to see – in Alabama and nationally – is a more determined response that helps put the virus in check. That includes mask wearing, increased testing, and contact tracing.
Every day that doesn't happen, more people will get sick and die when they didn't have to.

Joey Kennedy, a Pulitzer Prize winner, writes a column every week for Alabama Political Reporter. Email: [email protected]