Opinion | The 'dark money group' is right: Alabama gaming laws have provided the Poarch Creeks with an unfair advantage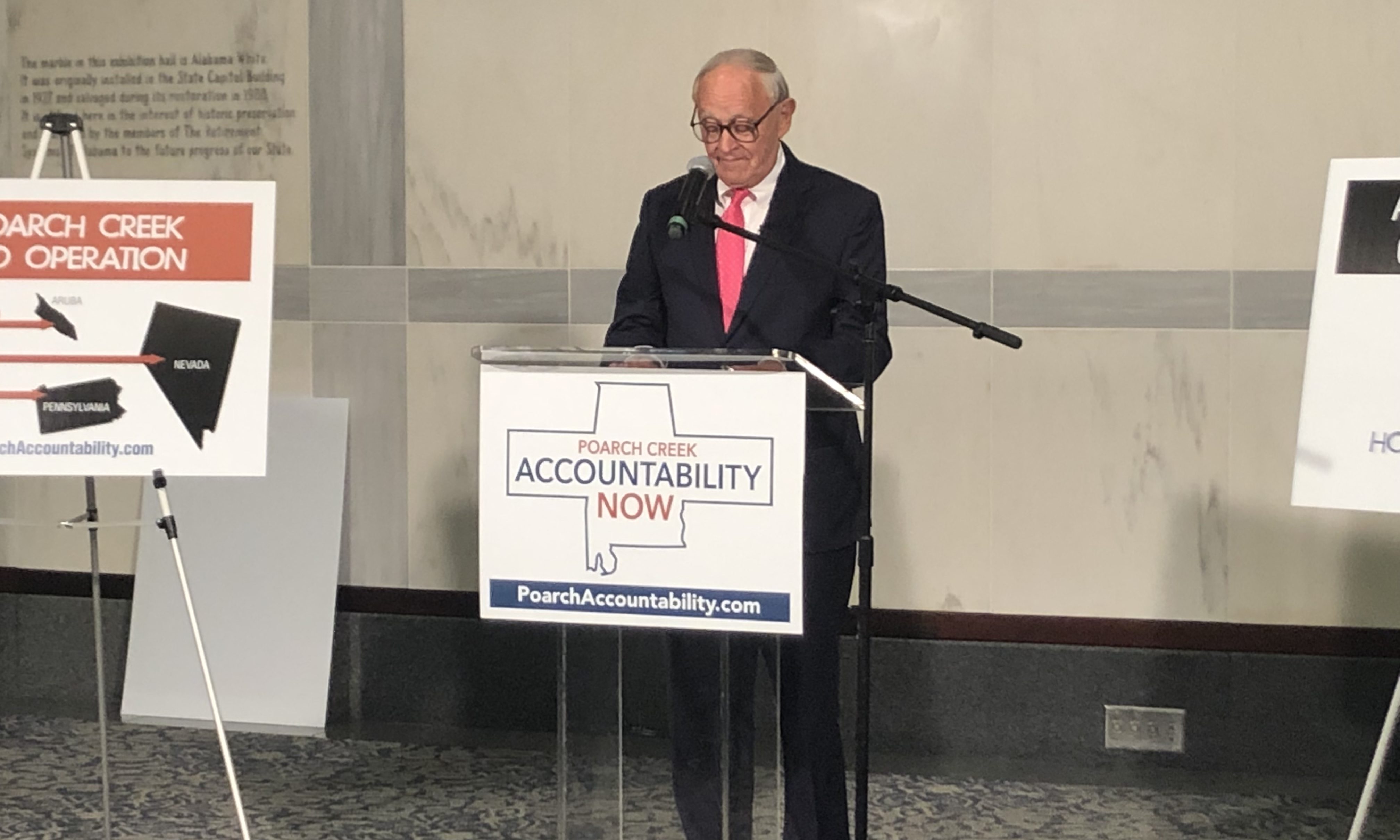 There is a "dark money group" attacking the Poarch Band of Creek Indians. 
You probably heard that this week. A lot of media outlets are reporting it. The "dark money group" headed up by former Sen. Gerald Dial. The "dark money group" that refuses to disclose its financial backers. 
The "dark money group" was a big focus. 
Somewhat less of a focus, however, is what the "dark money group" is actually saying about the Poarch Creek Indians. 
That they're controlling Alabama's Legislature, dictating which bills get passed and how our government operates. That they are raking in billions in gaming revenue from their three casinos in this state without paying a dime of taxes on any of it. That they're spreading that money all over the country and in other countries as they buy up properties and do properly-taxed business elsewhere. 
That's what the "dark money group" Poarch Creek Accountability Now has said about the Poarch Band of Creek Indians (PBCI). 
And, you know, that seems fair. 
While inconvenient for PBCI, all of that is true. And there are a whole lot of people who have been concerned about — and rubbed the wrong way by — the current gaming setup in Alabama, as it relates to the Poarch Creeks and to overall gaming. 
One group that absolutely took the Poarch Creek Accountability Now group seriously was PBCI, which issued a press release late Wednesday responding to Dial's press conference earlier that day.
The release didn't really dispute anything, because, again, everything Dial and PCAN stated was factual. But the Poarch Creek release did point out that the tribe has done nothing wrong, has always been willing to work out a compact with the state and forks over millions of dollars it doesn't have to just to be a decent neighbor. 
All true. 
There was one … alternative fact in the PBCI release. It stated that the tribe pays taxes just like any other business. I know what they're getting — that some portion of their non-gaming businesses do pay taxes and they pay taxes on items they purchase for their businesses. But on the activity that rakes in billions in profits for them — electronic bingo gambling — they pay zilch in taxes to Alabama. (For comparison, they'll pay 16 percent in on-site gaming taxes at their casino in Pennsylvania.) 
And they shouldn't pay taxes here. The laws very clearly give PBCI the right to operate without paying taxes. 
But it's also a valid point to say that this setup is very bad for the majority of Alabamians. As PCAN has pointed out, the tribe is currently enjoying the best of both worlds, and doing so at the expense of Alabama citizens. 
PBCI is making buckets of tax-free money, claiming sovereignty and avoiding taxes and a number of laws, while also dabbling in Alabama politics to the point that it's dictating which bills get passed. 
That's not right. 
Last session, for example, a perfectly reasonable lottery bill was debated. It was a similar lottery bill to ones offered up in bunches of other states, including the portion that would have allowed video lottery terminals to be operated in state dog tracks. It would have made the state hundreds of millions of dollars annually. 
PBCI's senator, Greg Albritton, blocked it. Over and over again. 
Albritton also blocked local legislation in Macon and Greene counties that would have allowed dog tracks in those counties to operate the exact same machines that PBCI operate. 
Now, think about that for a moment. An Alabama elected official blocked legislation that would have brought in millions in tax revenue in order to protect the business of an entity that pays zero in state taxes in the same arena. 
I don't care who you are, or what sort of dark money is behind your message, that ain't right. 
In fact, it's insane. 
Which is a fairly accurate description of how this state has handled its gambling legislation and operations for going on a half-century now. Everything about it has been poorly thought out, mostly knee-jerk and incredibly counterproductive for the state as a whole. And now, we're allowing a sovereign entity to maintain almost total control of our lawmakers in order to maintain a status quo that costs Alabama about a half-billion dollars in tax revenue every single year. 
If it takes a "dark money group" to finally get people to think about just what the hell it is we're doing, so be it. 
There's a pathway forward here which allows for the Poarch Creeks to continue to flourish and also allows for the state to make an appropriate amount of tax dollars to pay for scholarships and pre-K and gambling addiction centers and other expenses. 
At this point, I would back almost anything that gets us to that path.
Print this piece
Opinion | Instead of fixing a school for military kids, how about just fixing the schools for all kids?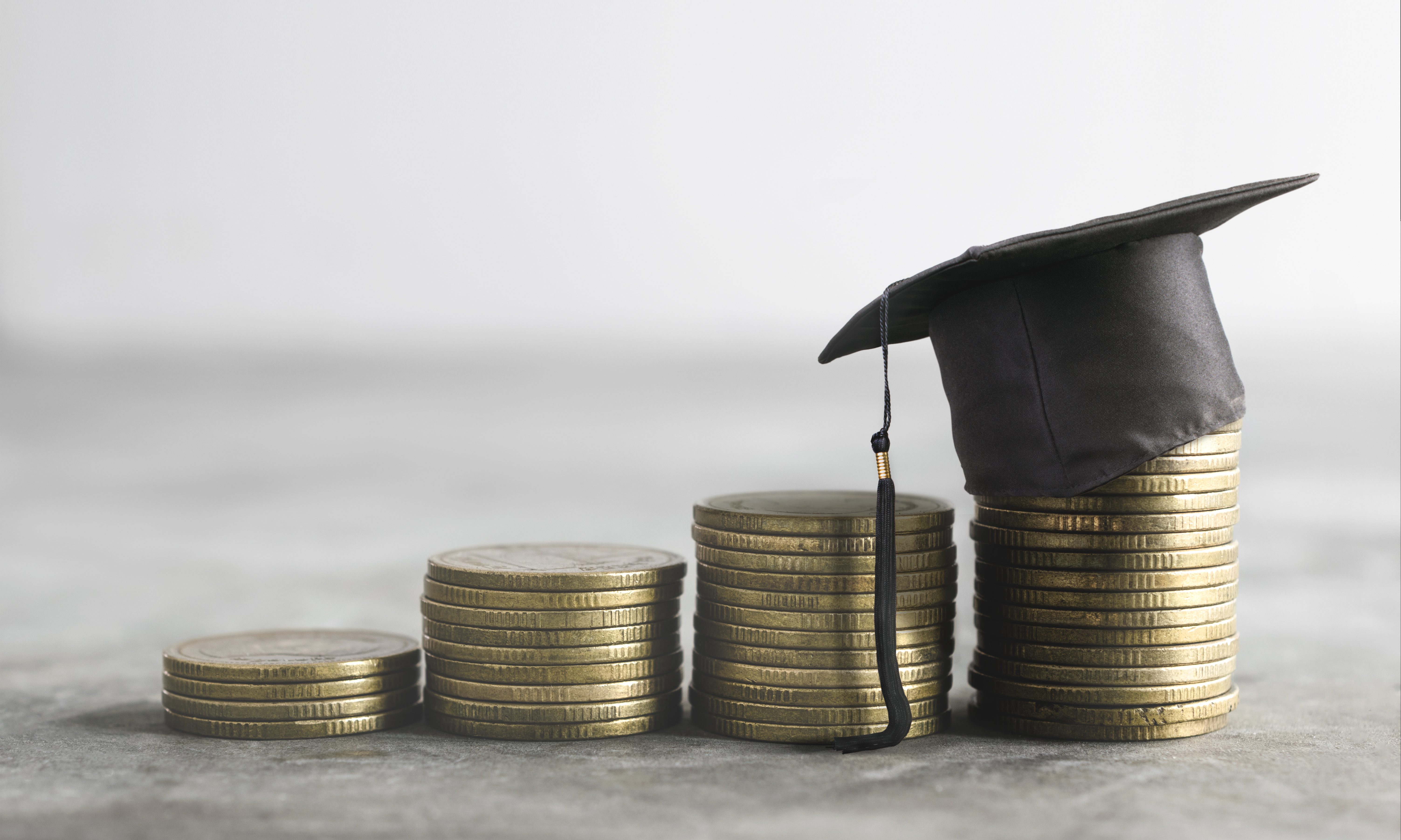 The education of police officers' kids isn't worth any extra effort. 
Same for the kids of nurses and firefighters. Ditto for the kids of preachers and social workers. 
No, in the eyes of the Republican-led Alabama Legislature, the children of this state get what they get and lawmakers aren't going to go out of their way to make sure any of them get a particularly good public education. 
Except, that is, for the kids of active duty military members stationed at bases in this state. 
They matter more. 
So much so that the Alabama Senate last week passed a bill that would create a special school to serve those kids — and only those kids. To provide those kids — and only those kids — with a quality education. 
An education better than the one available right now to the thousands of children who attend troubled school systems, such as the one in Montgomery. 
The charter school bill pushed by Sen. Will Barfoot at the request of Lt. Gov. Will Ainsworth carves out a narrow exception in the Alabama Charter School law, and it gives the right to start a charter school located at or near a military base — a school that will be populated almost exclusively (and in some cases, absolutely exclusively) by the kids of military members. 
The explanation for this bill from Barfoot was surprisingly straightforward. On Tuesday, Ainsworth's office sent information packets around to House members to explain the necessity of the bill. 
In each case, the explanation was essentially this: the Maxwell Air Force Base folks don't like the schools in Montgomery and it's costing the state additional federal dollars because top-level personnel and programs don't want to be in Montgomery. 
And in what has to be the most Alabama response to a public education problem, the solution our lawmakers came up with was to suck millions of dollars out of the budget of the state education department budget and hundreds of thousands out of the budget of a struggling district and use it to build a special school that will provide a better level of education to a small group of kids simply because it might generate more federal tax dollars. 
And because having your name attached to a bill that supposedly aids the military looks good, so long as no one thinks about it too hard. 
But in the meantime, as this special school is being built, the hardworking, good people of Montgomery — some of them veterans and Reservists themselves — are left with a school district that is so recognizably bad that the Legislature is about to build a special school to accommodate these kids. 
Seriously, wrap your head around that. 
Look, this will come as a shock to many people, but I like Will Ainsworth. While we disagree on many, many things, I think he's a genuine person who believes he's helping people. 
The problem is that he is too often surrounded by conservatives who think every issue can be solved with a bumper sticker slogan and screaming "free market!" And who too often worry too much about the political optics and too little about the real life effects. 
And Montgomery Public Schools is as real life as it gets. 
Right now, there are nearly 30,000 kids in that system. And they need some real, actual help — not the window dressing, money pit BS they've been handed so far through LEAD Academy and the other destined-for-doom charters. And they sure as hell don't need a special charter for military kids to remind them that the school system they attend isn't good enough for the out-of-towners. 
Stop with the facade and fix the school system. 
You people literally have the power and the money to do this. Given the rollbacks of tenure laws and the passage of charter school laws and the Accountability Act, there is nothing that can't be done. 
Listen to your colleagues on the other side, who took tours recently of charter schools in other states — charters that work with underprivileged students and that have remarkable success rates. Hell, visit those charters yourself. Or, even better, visit some states that have high performing public schools in high poverty areas, and steal their ideas. 
But the one thing you cannot do is leave children behind. Whatever your solution, it cannot exclude some segment of the population. It cannot sacrifice this many to save that many. 
That sort of illogical thinking is what landed Montgomery — and many other areas of the state — in their current predicaments. Carving out narrow pathways for a handful of students has never, ever worked. 
Let's stop trying it.
Print this piece