Bicentennial Banquet held at governor's mansion
Thursday, October 17, Alabamians traveled to the Governor's Mansion to celebrate a Taste through Time: Celebrating 200 Years of Alabama Food, a signature Alabama 200 event. The evening was presented by author Trace Barnett. Barnett is the author of Tracing Roots: A Modern Approach to Living Off the Land. Also presenting was Executive Chef of the State of Alabama Jim Smith and caterer Kathy G. & Co. of Birmingham.
The event celebrated 200 years of Alabama statehood with a culinary tour of Sweet Home Alabama through exquisitely prepared regional favorites that were prepared to evoke memories of our beloved people and places and showcasing Alabama's vibrant contemporary food scene. The signature bicentennial commemoration event benefitted Friends of the Alabama Governor's Mansion.
Economic developer and historian Nicole Jones attended with her daughter.
"Thank you to all who coordinated a beautiful evening in Montgomery. Chefs selected cuisine to represent all areas of our state," Dr. Jones told the Alabama Political Reporter. "The dinner provided guests the opportunity to celebrate the Alabama Bicentennial as well as benefit historic preservation of the Governor's Mansion. Historic buildings are a labor of love, and we value the Friends of the Alabama Governor's Mansion for taking on this task."
The special bicentennial event took place on the grounds of the Alabama Governor's Mansion.
The event featured a culinary tour through every region of the state. Tickets were $50 each and were limited to just 200 places. Proceeds from ticket sales support the renovation of the governor's mansion's kitchen.
Kathy G & Company are a renowned Birmingham-based catering and event design firm.
Barnett and Kathy G created a menu that took diners from North Alabama white barbecue sauce to Gulf Coast seafood gumbo with iconic dishes like fried green tomatoes, Alabama black-eyed pea "caviar" and banana pudding moon pies in between.
"Our bicentennial year is a fabulous occasion to celebrate our state," said Barnett.
Barnett's book, "Tracing Roots: A Modern Approach to Living Off the Land," showcased fresh takes on many traditional dishes.
"What says 'Alabama' more than the ingredients and dishes that are unique to our regions?" Barnett added.
"We are thrilled to be a part of the dinner and welcome the support it will give the mansion," noted Stephen Brickley, president of the Friends of the Alabama Governor's Mansion. "Our kitchen does not date from the founding of the state, but you might not know that if you saw it today! Proceeds from the event will go a long way toward helping with its renovation."
The event was made possible with the generous support of Blue Cross Blue Shield of Alabama and Coca-Cola Bottling United, Inc., both long-time sponsors of ALABAMA 200, the official bicentennial commemoration.
The Friends of the Alabama Governor's Mansion is to collect, preserve, and interpret fine and decorative arts and furnishings in an historical setting appropriate for the Alabama Governor's Mansion.
"A Taste Through Time" is just one of many events planned this fall that celebrate Alabama's people, places and stories.
To learn more visit:
www.ALABAMA200.org
Baldwin, Escambia and Mobile residents impacted by Sally urged to apply for federal aid
FEMA has approved $11.1 million in housing grants to individuals and families through Sept. 28, according to the governor's office.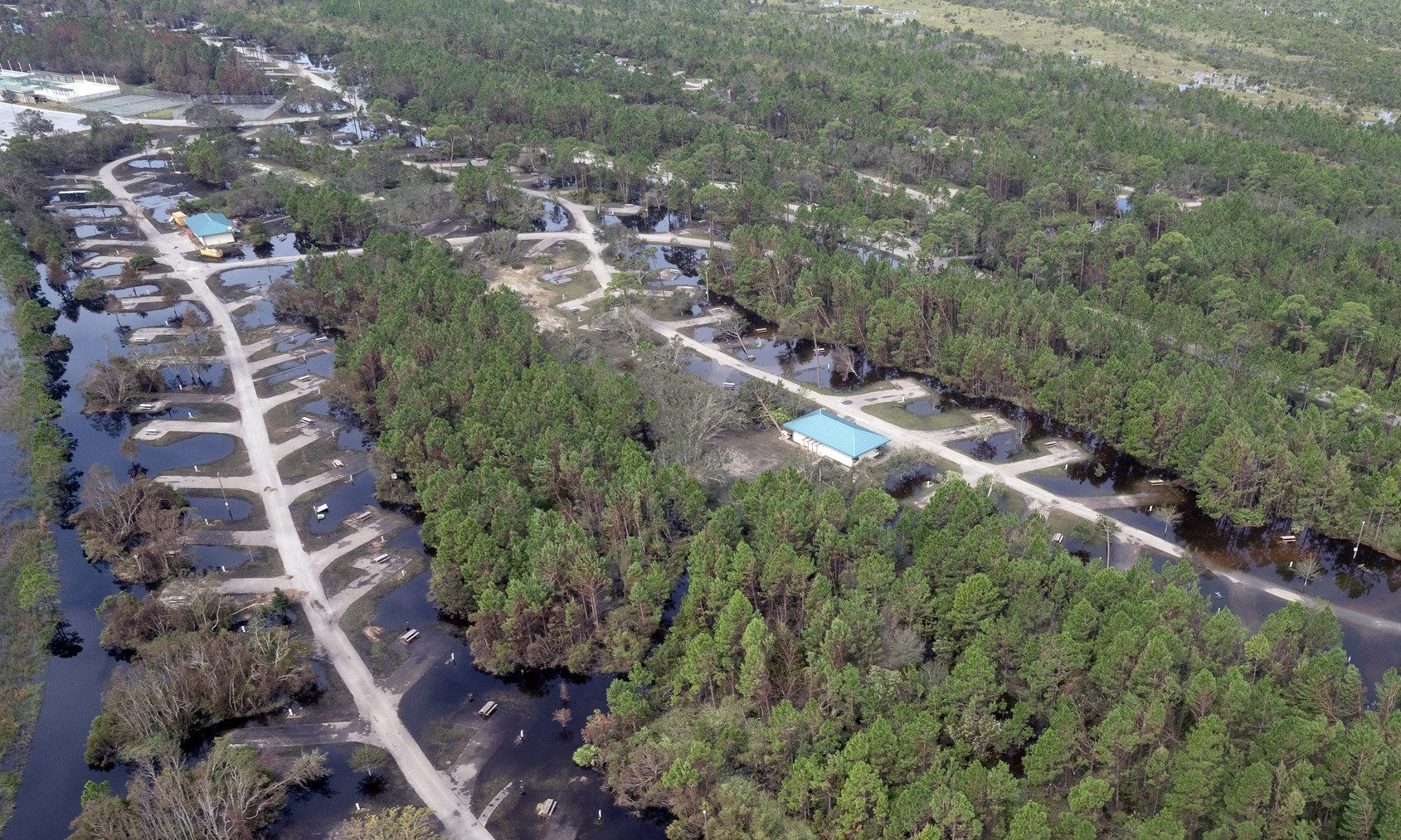 Gov. Kay Ivey on Monday announced more than $11 million in federal disaster aid has been approved for those impacted by Hurricane Sally in Baldwin, Escambia and Mobile counties.  
FEMA has approved $11.1 million in housing grants to individuals and families through Sept. 28, according to Ivey's office. 
"Hurricane Sally took a punch to our coastal areas, but thanks in part to the millions of dollars in federal assistance, the people of Alabama are moving along the road to recovery," Ivey said. "I remain grateful to President Trump, Administrator Gaynor and their teams for prioritizing the people of Alabama reeling from Hurricane Sally. We will get through this together; we have done it before, and we will do it again."
Federal grants to repair homes or for renting temporary housing made up $8.9 million of the FEMA funding. Grants for childcare, moving and storage, medical and dental comprised the remaining $2.1 million. 
The U.S. Small Business Administration has approved an additional $570,900 in disaster home repair loans for those impacted by Sally.
Ivey's office encourages homeowners and renters in Baldwin, Mobile and Escambia counties to apply to FEMA for federal disaster assistance as soon as possible. Residents of these three Alabama counties may also be eligible to receive assistance for uninsured and underinsured damage and losses resulting from the hurricane.
Residents in those three counties impacted by Hurricane Sally may register for FEMA disaster assistance online by visiting disasterassistance.gov or by calling 800-621-3362. Persons who are deaf, hard of hearing or have a speech disability and use a TTY may call 800-462-7585. Multi-lingual operators are available. The toll-free lines are open daily from 6 a.m. to midnight CST.
Those with a homeowner's insurance policy are encouraged to file an insurance claim before applying for federal assistance. 
Information that may be useful to have when you register include:
Address of the damaged primary dwelling where the damage occurred

Current mailing address

Current telephone number

Insurance information and description of disaster-caused damage and loss

Total household annual income

Names and birth dates of family members who live in the household

Name and Social Security number of co-applicant (if applicable)

Routing and account number for checking or savings account so FEMA may directly transfer disaster assistance funds
 For more information on Hurricane Say visit FEMA's website here.