Jessica Taylor announces bid to run for Congress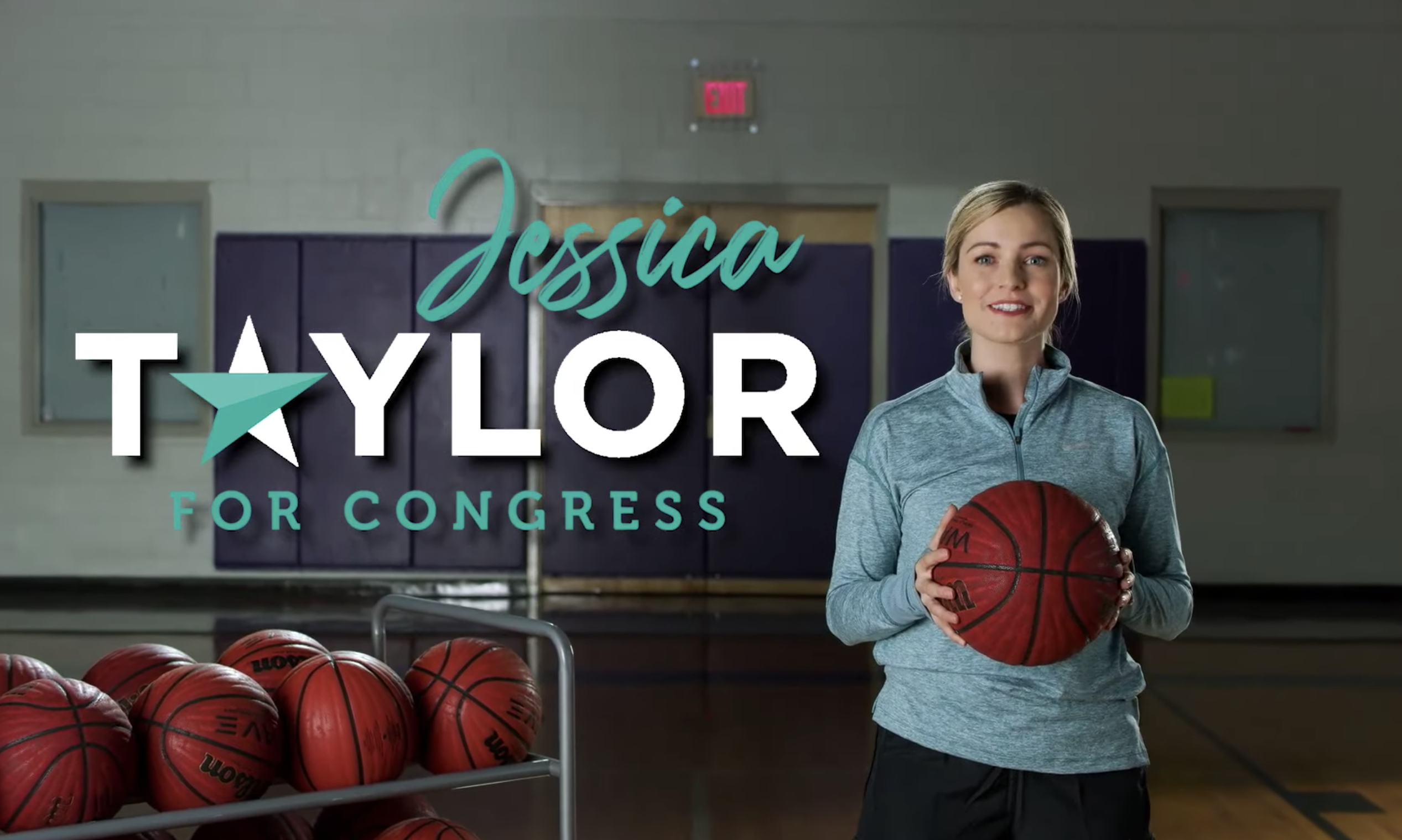 Monday, Jessica Taylor of Prattville announced that she is running for Congress in the Second Congressional District as a Republican.
Prattville businesswoman and attorney Jessica Taylor became the latest Republican candidate to announce intentions to run for Alabama's open 2nd District congressional seat next year.
Taylor is an attorney and the founder and CEO of Montgomery-based Azimuth. Taylor is married to former State Senator Bryan Taylor (R-Prattville) who served one term in the State Senate from 2010 to 2014. Taylor recently quit his position as chief legal counsel to Alabama Governor Kay Ivey (R) to devote his energy to his wife's election.
Jessica Taylor said in a statement that she is a proud conservative, born and raised in rural Alabama and is running for Congress to take on the radical socialists in the swamp, to protect life, defend the Second Amendment and our military, and support President Trump's efforts to drain the swamp.
"If you're like me, you're tired of radical socialists and liberal loudmouths like AOC, 'the Squad,' and Elizabeth Warren demonizing Alabama values and our strong support of President Trump," Jessica Taylor said. "I'm running for Congress because Alabama needs a new generation of conservative leadership to take on these radical liberals. Alabama's conservative values are at stake, and I will fight every single day to defend them. I'm proud to be pro-life, pro-gun, pro-wall, and pro-Trump, and I will never apologize for my beliefs."
Taylor and her husband have three children.
Taylor is making an appearance on Fox and Friends on the Fox News Network early today.
Jessica released a video to introducing her conservative story to voters. Watch "Put Me in the Game" harkens back to her youth as a basketball player.
"I've worked to grow my small business, create jobs, and solve problems… Helping schools, communities, and nonprofits across Alabama do amazing things," Mrs. Taylor said. "Like you, I'm sick of arrogant socialists like AOC, who've never even run a lemonade stand, trying to tell us how to live in Alabama and that more government is the answer."
Jessica Taylor was born in rural Alabama, spent her early childhood in a mobile home park, with her nurse mother and salesman father. She grew up hunting, fishing, four wheeling, and playing basketball.
She has a bachelor's degree from Jacksonville State University and a law degree from Thomas Goode Jones School of Law. She worked in the Governor's Office of Faith-Based and Community Initiatives. Her tenure included managing several statewide initiatives, including Alabama Communities for Education, a high school dropout prevention program.
In 2010, she founded Azimuth to help nonprofit organizations, schools, and local governments become stronger in their communities by helping them navigate the maze of government regulations to get results.
In 2016, she served as president of the River Region Pregnancy Center, an organization committed to helping pregnant women and protecting unborn life. She currently serves as the president of the board of directors for the Samaritan Counseling Center in Montgomery and has been a Big Sister with Big Brothers Big Sisters of Northeast Alabama since 2005. She is also a board member of the Kiwanis Club of Montgomery and member of the First United Methodist Church of Prattville.
Incumbent Congresswoman Martha Roby (R-Montgomery) is not seeking re-election.
The Republican Primary will be on March 3.
Opinion | For Coach Tub, no thinking required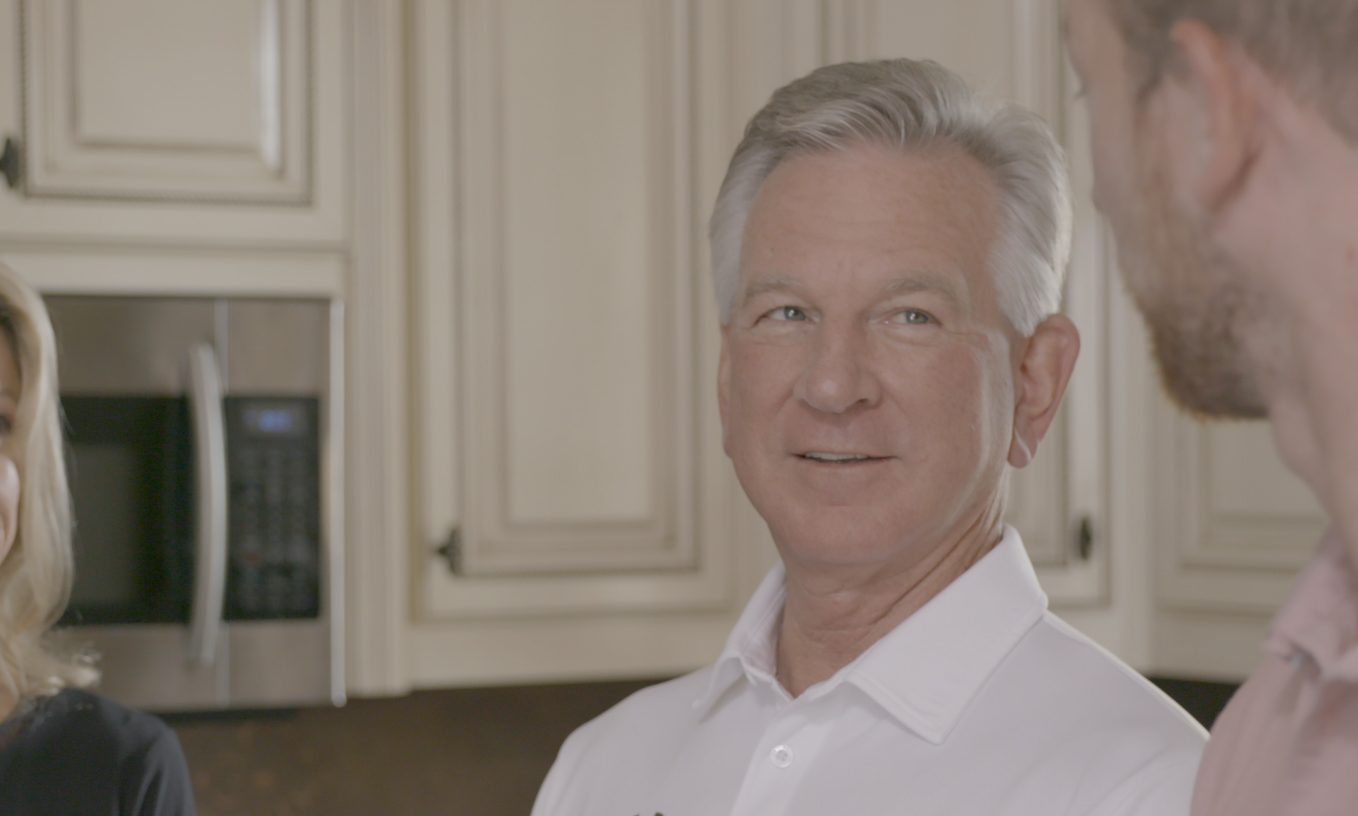 Has Tommy Tuberville ever had an original thought? It doesn't sound like it. Coach Tub basically spews Republican talking points and keeps his mouth firmly locked onto Donald Trump. He disrespects Alabama voters so much that he thinks that's all he needs to do to win a place in the U.S. Senate.
Tuberville recently addressed the St. Clair County Republican Party at its September meeting. As reported by APR, Tuberville is quoted as saying the following, and I'll offer a short rebuttal. I'm doing this because Tuberville is clearly afraid to death to debate his opponent, U.S. Sen. Doug Jones.
So here goes:
Tuberville: "America is about capitalism, not socialism. I think we are going to decide which direction we are going to go in the next few years."
Me: We decided which way we were going to go years ago, when the federal government started subsidies for oil and gas companies, farmers and other big industry and business. That, coach, is your so-called "socialism."
I'm not necessarily opposed to subsidies to boost business, depending on the cause, but I'm not going to let a dimwitted, know-nothing, mediocre, former football coach pretend we don't already have "socialism" in this country.  
What Tuberville really means is that he's against "socialism" like Medicare or Medicaid or Social Security or food assistance or health insurance. He's a millionaire already, so there's no need for him have empathy for or support a safety net for people who are less fortunate socially and economically. That's Tuberville's "socialism," and the Republican Party's "socialism," and Trump's "socialism."
That's a cruel, mean perspective that would cast aside the great majority of Americans for the rich (Tuberville, Trump) and connected and, where Trump is concerned, the fawning.
Tuberville: "I am not a Common Core guy. I believe in regular math. We need to get back to teaching history."
Me: I would love to ask Coach Tubby, one-on-one, exactly what he thinks "Common Core" is. I'll guarantee you he can't explain more than he already has. "I believe in regular math?" There is no other math. It's math. Does he think there's a math where 1+1=3? There isn't one. There are a variety of ways to teach math, but there's only math, not a "fake" math or a "Republican" math or a "Democratic" math or, God forbid, a "Socialist" math.
And when Coach Tommy said, "We need to get back to teaching history," one wonders if he's ever been into a classroom. We know more than a few of his former players weren't in many classrooms, if reports are correct. But they always played the game under his uninspired coaching.
Of course schools teach history.
The history Coach T. is talking about is Donald Trump's "white" history, the one we've been teaching in our schools forever. Not real history; you know, the one where the United States was founded as a slave-holding nation, where Native Americans were massacred and starved by the hundreds of thousands, where white supremacy was codified within our laws, where any color but white was subjugated. That history. The history that is finally fading away, so we can really see where we've been as a nation—so we know where, as a nation, we need to go.
Tuberville: Tuberville said he supports following the Constitution and appointing a replacement for Associate Justice Ruth Bader Ginsburg, who died Friday.
Me: Well, of course he does. Tuberville doesn't have an independent thought in his body, and Donnie told him this is what he's supposed to think. The big question: How much will a Senator Tuberville be able to function as a member of a minority party in the Senate — with no Papa Trump in the White House to tell him what to do?
Both scenarios are real possibilities, if not likelihoods.
There is no question that Doug Jones is far more qualified than Tuberville. Jones can work across the aisle, which will be vitally important if Democrats take control of the Senate. Jones has his own thoughts, which sometimes go against the Democratic Party's wishes. Jones is independent, smart and represents Alabama well.
Tuberville is a failed football coach who lives in Florida. That's about it.