Trial begins for Exxon, accused of misleading investors on climate change costs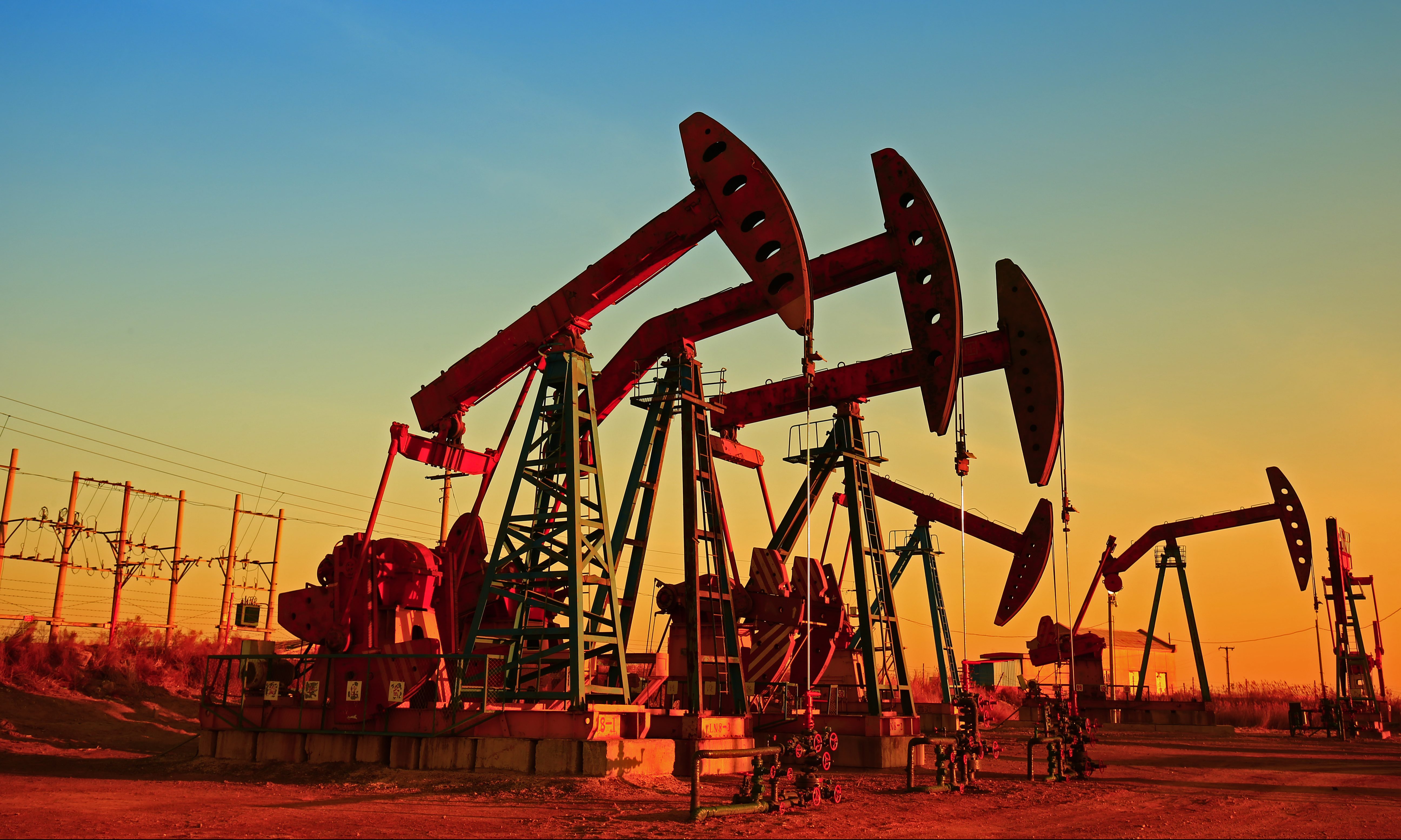 Editor's note: Eddie Burkhalter is a staff writer at Alabama Political Reporter and a fellow at the Poynter-Koch Media and Journalism Fellowship. The program is a partnership between the Poynter Institute and the Charles Koch Institute. Charles G. Koch is director of the Charles Koch Institute and CEO of the multinational petroleum company Koch Industries.
An historic trial began Tuesday in New York to determine whether Exxon Mobil Corporation intentionally mislead investors about the costs of climate change to the giant oil company.
Alabama attorney generals since 2015 have fought on behalf of Exxon in the climate change challenges, writing to courts in part that they believed such cases were attacks on Exxon's First Amendment protection of free speech, and that courts shouldn't be intervening in matters handled by the Environmental Protection Agency. 
The complaint filed Oct. 24, 2018, in New York alleges that Exxon used two sets of books. One set, disclosed publicly to investors, showed the company was using a "cost of carbon" estimate of $80 per ton to pay for the cost of climate change regulation, but in private the company was doing no such thing. The complaint alleges Exxon was using a much lower "cost of carbon" estimate, thereby hiding the vulnerability of the company's assets and inflating stock prices. 
New York Attorney General Letitia James estimates that Exxon's actions cost shareholders between $476 million and $1.6 billion. 
"This case seeks redress for a longstanding fraudulent scheme by Exxon, one of the world's largest oil and gas companies…concerning the company's management of the risks posed to its business by climate change regulation," New York wrote in a complaint. 
"The New York Attorney General's allegations are false," Exxon said in a statement. "We tell investors through regular disclosures how the company accounts for risks associated with climate change. We are confident in the facts and look forward to seeing our company exonerated in court."
The trial is the first such legal battle for a major greenhouse gas producer over climate change, and could set the stage for many more such lawsuits. 
Alabama attorneys general push back
Former Alabama Attorney General Luther Strange in May 2016  joined the Texas Attorney General in support of a lawsuit by Exxon aimed at stopping a separate investigation by U.S. Virgin Island Attorney General into whether the company had mislead the public and its shareholders about the cost of climate change regulation to Exxon. 
In June 2017 Alabama Attorney General Steve Marshall joined the top lawyers in 11 other states, all members of the Republican Attorneys General Association (RAGA), in a court filing on behalf of Exxon in the company's lawsuit against investigations by attorneys general in New York and Massachusetts. 
RAGA, a tax exempt 527 political organization, was formed in 1999 by former Alabama Attorney General Bill Pryor, and the nonprofit quickly began amassing donations from large corporations and making campaign contributions to Republican attorney general candidates. 
Marshall in June 2018 joined 14 other Republican attorneys general, all RAGA members, in asking a federal judge to intervene in the lawsuit for which Exxon's trail began Tuesday, arguing in part that courts shouldn't be involved in punishing an industry regulated by the Environmental Protection Agency, according to Forbes. 
Strange in 2014 accepted a $50,000 campaign contribution from RAGA's political action committee, made through a separate Political Action Committee registered in Alabama. Strange returned the $50,000 after Alabama Media Group asked about the money transfer, but said the contribution didn't violate state law banning transfers between PACs, AL.com reported. 
Marshall, an executive committee member of the Republican Attorneys General Association, accepted $735,000 in campaign contributions from the Republican Attorneys General Action Fund PAC in 2017. 
Marshall's opponents during that election cycle accused him of accepting an illegal PAC-to-PAC contribution, but the Alabama Ethics Commission declined to act on a complaint on the same. 
Marshall's campaign told reporters at the time that the donation was legal, as the state's law doesn't apply to federal PACs, although, as AL.com noted, the Alabama Ethics Commission director had told other campaigns that such contributions were illegal. 
According to the Center for Media and Democracy (CMD), a progressive nonprofit watchdog group, ExxonMobile has contributed at least $100,000 to RAGA since 2015. 
In total, fossil fuel companies and special interest groups connected to them have donated more than $2.5 million to RAGA since 2015, according to CMD, including $350,000 from Koch Industries, $85,000 from Southern Company, $378,250 from the American Coalition for Clean Coal Electricity, and $250,000 from Murray Energy. 
Former Alabama Attorney General Luther Strange spoke alongside fossil fuel industry lobbyists at a closed-door meeting at the July 2016 summit hosted by RAGA in Colorado, according to audio recordings of the event, published by CMD. 
In attendance and another speaker at the meeting was the notable climate change denier, Myron Ebell, who is the director of Competitive Enterprise Institute (CEI), a libertarian think tank that promotes climate change denial and receives funds from the fossil fuel industry, including Exxon, which contributed at least $2.1 million to the group until it stopped doing so in 2007.
Dark money contributions to CEI from the secretive Donors Trust and Donors Capital Fund ballooned in the years following 2007, however. CEI received $4.3m over three years from those two dark money funds, according to The Guardian. Among the Donors Trust and Donors Capital Fund's biggest contributors, according to The Independent, have been indirect contributions from Charles Koch, the billionaire CEO of Koch Industries. 
"So right now the climate inquisition is in retreat," Ebell told attendees, according to the transcript. "It's in retreat because of what ExxonMobil has done. What CEI has done. And what a number of the attorneys general here today have done, in supporting our rights to free speech and freedom of association."
Print this piece
Interior Dept. issues new offshore air quality regulations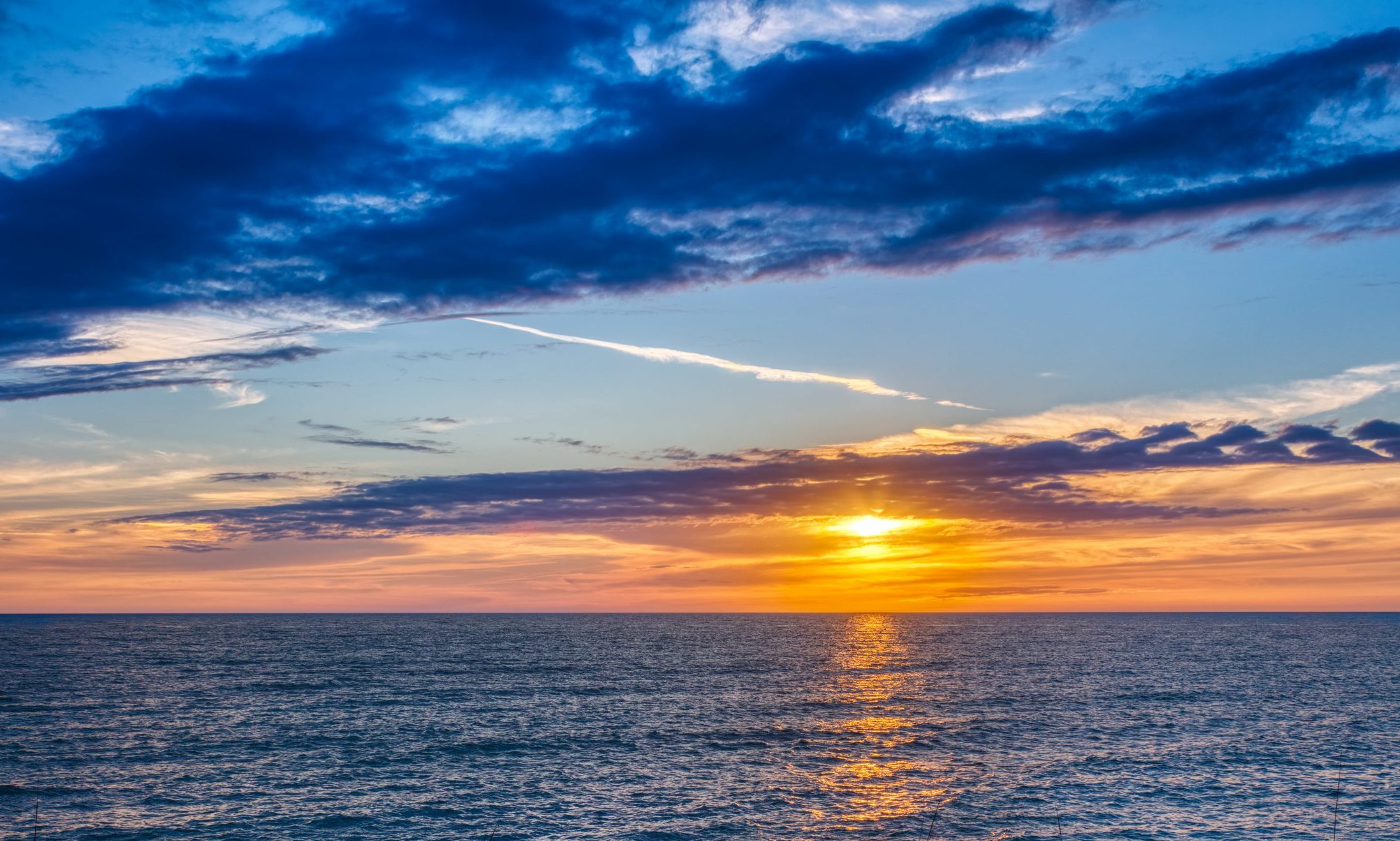 In support of President Donald Trump's America-First Offshore Energy Strategy, the Department of the Interior (Department) and the Bureau of Ocean Energy Management (BOEM) today announced a final rule to update air quality regulations for applicable BOEM activities in the Central and Western Gulf of Mexico and off the coast of Alaska's North Slope Borough. The new rule does not relax any standards for regulating air quality, uses the best available science and makes important technical and compliance-related updates to bring the regulation into this century. 
"Under the President's leadership, the Department has taken numerous, commonsense actions resulting in billions of dollars in deregulatory savings, and we will continue to take actions to better serve the American people," said Secretary David L. Bernhardt. "The final rule released today incorporates current standards, creates consistency with the statutory authorities and is one more step in the right direction." 
The final rule respects the clear and distinct authority Congress delegated to the Department. The Department's jurisdiction is limited to activities authorized under the OCS Lands Act in the Central and Western Gulf of Mexico and offshore the North Slope Borough of Alaska. The U.S. Environmental Protection Agency (EPA) has air quality jurisdiction over all other parts of the OCS. It is also limited to regulating offshore emissions of criteria and their precursor pollutants to the extent they significantly affect the air quality of any state. With this clear mandate, the final rule operates within these parameters to improve air quality. 
"Offshore energy development accounts for 18 percent of our nation's oil production and billions of dollars in revenues for the states, the Land and Water Conservation Fund, and the American people," said Deputy Secretary of the Interior Kate MacGregor. "This commonsense update brings the Department's regulations in line with current standards and within our distinct, statutory mandate."
The final rule provides a commonsense approach to ensure BOEM's Air Quality Regulatory Program remains in compliance with the OCS Lands Act requirements by ensuring that BOEM uses up-to-date air quality standards (i.e., National Ambient Air Quality Standards (NAAQS)) and benchmarks consistent with those already established by the EPA. 
Summary of Changes under the Final Rule
Pursuant to Executive Order (E.O.) 13795 signed by President Trump and Secretary's Order (S.O.) 3350, BOEM reviewed its 2016 Proposed Rule on Air Quality Control, Reporting, and Compliance. As a result of this review and analysis of comments received on the proposed rule, BOEM's final rule adopts the following, notable changes: 
1 Compliance with NAAQS. As was the case with the proposed rule, this final rule adds a definition of the NAAQS. It also clarifies that the Department's reporting and compliance requirements apply to the emissions of all pollutants on the OCS for which a national ambient air quality standard has been defined. 
2 Updating Significance Levels (SLs). The final rule replaces the table of SLs in BOEM's existing regulations – dating back to 1980 – with a revised table, which is based on values set forth in EPA's regulations (40 CFR 165.51(b)(2)). BOEM will continue to update the table of SLs as appropriate, which will save operators from having to search for the SLs in EPA's regulations. 
3 New Requirements for PM2.5 and PM10. This final rule replaces the former criteria air pollutant "total suspended particulates (TSP)" modeling requirements with new modeling requirements for the criteria pollutants "particulate matter 10" (PM10) and "particulate matter 2.5" (PM2.5). BOEM is also updating its forms to enable lessees and operators to identify, report, and evaluate PM2.5 and PM10 pollution in the air quality spreadsheets that they submit in connection with their exploration or development plans. 
4 Emissions Exemption Thresholds. The final rule also updates existing regulations that refer to Emissions Exemption Thresholds to clarify that these formulas apply equally to Development and Production Plans (DPPs) and Development Operations Coordination Documents (DOCDs). This update will not lead to a change in practice because BOEM has always applied its existing regulations on air quality to both DPPs and DOCDs. 
5 Clarifying Terminology. The final rule updates various terminology to better clarify the intent of the regulations. For example, the final rule replaces the term "air pollutant" with the term "criteria air pollutant." Under the OCS Lands Act, BOEM regulates the emissions of criteria air pollutants, since those represent pollutants for which the EPA has defined a NAAQS. BOEM regulates only those emissions that could affect BOEM's obligation to ensure compliance of state air quality with the NAAQS, so previously  using the term "air pollutant" was not appropriate. 
6 Air Quality Spreadsheets. With the implementation of the new air quality rule, BOEM is also updating the Office of Management and Budget (OMB)-approved air quality spreadsheets, BOEM-0138 (for exploration plans) and BOEM-0139 (for DOCDs, and DPPs). The lessee or its designated operator must use these forms for proposed operations in areas of BOEM air quality regulatory jurisdiction. Concurrent with these changes, BOEM is phasing out its previous practice of including the emissions from transiting support vessels in the EET calculations, consistent with BOEM's statutory mandates. Air quality modeling will henceforth only be required in situations when a regulated facility, exclusive of support vessels, exceeds the relevant EET. 
Background
On April 5, 2016, BOEM proposed regulations to update air quality regulations promulgated by the Secretary of the Interior almost 40 years ago. 
On April 28, 2017, President Trump issued E.O. 13795 titled, "Implementing an America-First Offshore Energy Strategy." The E.O. directed the Secretary of the Interior to "take all steps necessary to review BOEM's Proposed Rule entitled 'Air Quality Control, Reporting, and Compliance,' along with any related rules and guidance, to determine whether it should be revised or withdrawn." 
On May 1, 2017, in response to E.O. 13795, the Secretary of the Interior issued S.O. 3350, requiring the Director of BOEM to "provide to the ASLM, the Deputy Secretary, and Counselor to the Secretary for Energy Policy, a report explaining the effects, if any, of not issuing a new rule addressing offshore air quality, and providing options for revising or withdrawing the proposed rule consistent with the policy set forth in section 2 of the E.O." This final rule is consistent with the policies of those orders. 
BOEM promulgated the final rule after careful analysis of comments received in response to the proposed rule, including those provided by other government agencies, industry and non-governmental organizations. A summary of the relevant comments and BOEM's response to them can be found in the final rule. 
More information about the final rule can be viewed here.
Print this piece