Opinion | What's it going to take to get fed up?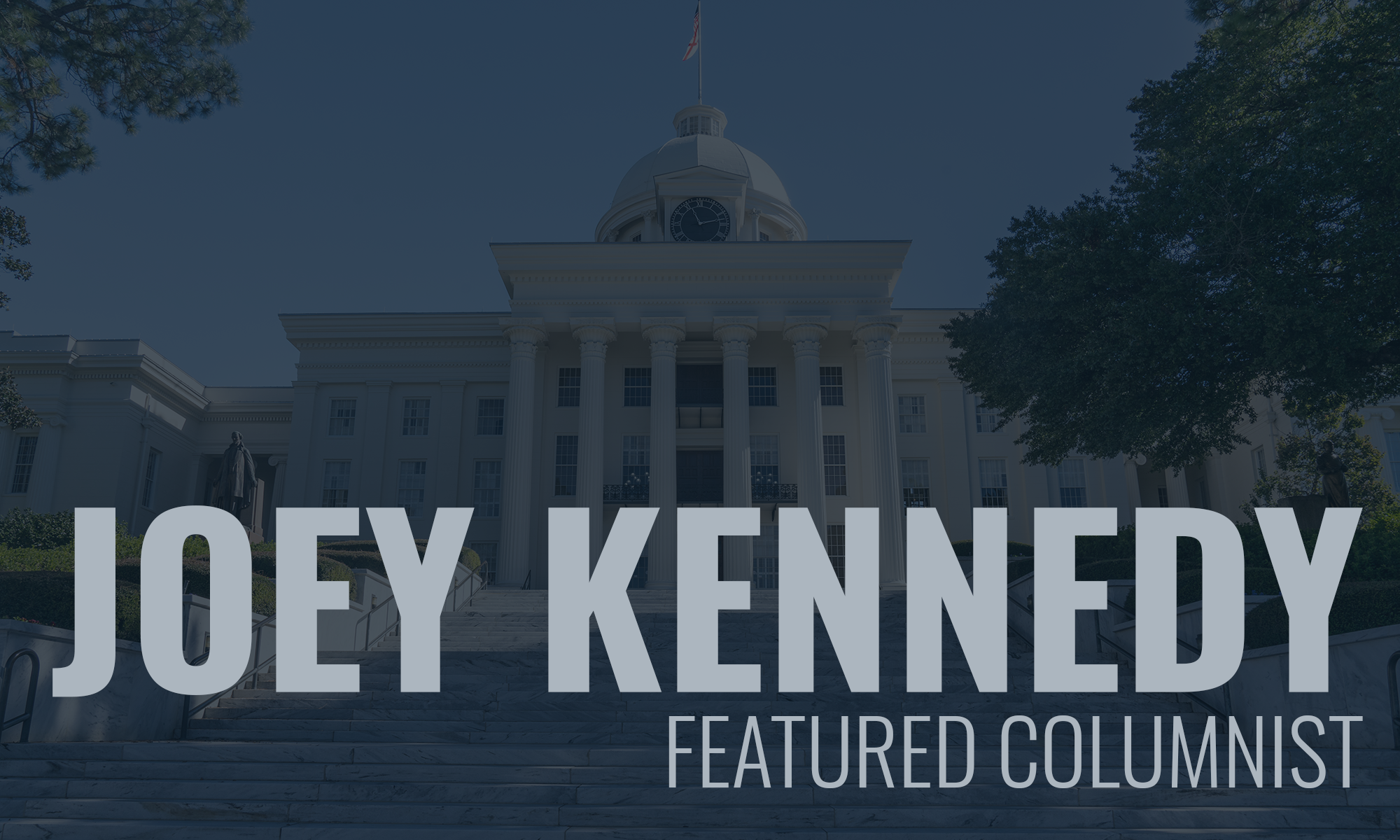 What's it going to take for people – just ordinary people who live their lives and follow the law and pay their taxes and vote – to get fed up with all the mess going on?
Oh, yes, some are fed up. Me, for example, and my wife. I have friends who are fed up. Lots of my colleagues are fed up.
But I'm speaking of the soccer moms and hard-working dads. And hard-working moms and soccer dads. What's it going to take?
Former Alabama Speaker of the House Mike Hubbard was convicted on corruption charges more than three years ago. He was thrown out of the House of Representatives in disgrace and sentenced to four years in prison.
Hubbard has yet to spend one day behind bars. Of course he appealed his sentence. Most high-profile criminals do that, which is their right. So the Court of Criminal appeals diddled forever before upholding all but one of the 12 counts of which Hubbard was convicted. And Hubbard appealed to the Alabama Supreme Court, which is diddling now after hearing arguments in the case months ago.
Sure, the courts are packed with Republicans, which is in Hubbard's favor, but the law is the law. When the Legislature strengthened the ethics law in 2010, Hubbard was a leader of the effort. When he got caught committing crimes under that same ethics law, Hubbard suddenly didn't like it much anymore.
So what's it going to take?
What's it going to take for Democrats on the State Democratic Party Executive Committee to get fed up with how the state party is being run? The state party has been ordered by the Democratic National Committee to remake itself to more fairly reflect minorities in the state. Sure, African-Americans are represented, but few Hispanics or Asians or members of the LGBTQ community are part of the state party leadership.
While Nancy Worley is the chair, we all know she's just a puppet for Joe Reed, a known homophobe and just about the worst leader state Democrats have ever had.
In the 2018 midterm elections for Congress and the statewide election for governor and other constitutional offices, Democrats ran one of the best slates in recent memory. But the state Democratic Party did little, if anything, to help those candidates. Across the board, the Democrats were much more qualified than the Republicans. The Republicans won every office, and Reed and Worley and their cronies didn't give a damn.
So what's it going to take for there to be an uprising of Alabama Democrats? Being prohibited from sending delegates to the Democratic National Convention next year?
Really, what's it going to take?
What's it going to take for Alabama Republicans and Republicans most anywhere to get fed up with Donald Trump, a rogue president who doesn't care about party, the law, his voters,but only cares about himself. When are Republicans, especially those from Alabama, going to look at the facts surrounding this political disaster?
Surely it's got to be more than we have a good economy. That all started under President Obama, who these same Republicans despised. They never could get used to that black man, without scandal for eight years, living in the White House instead of waiting tables there.
So what's it going to take to get angry at Trump for asking a foreign country to gather dirt on one of Trump's opponents for president, and withholding aid money from said country until they agreed to the crime? That, plain and simple, is a violation of federal law. The rule of law? What's it going to take for Republicans to care about the rule of law again?
What's it going to take for them to truly take action, not simply mouth platitudes, after Trump abandoned the very U.S. allies who led our fight on the ground in Syria to destroy ISIS? Women and children were murdered by the Turkish troops intruding into the Kurds' territory in northern Syria after Trump turned his back on them. But our troops skedaddled, anyway, and Syria and Russia and Turkey filled the void.
So what's it going to take? When will Republicans, men and women, care about innocent children and women being slaughtered? Where is their compassion? How do they look at their own privileged children, and not think about kids being kept in cages and separated from their moms and dads in this country, or children in another country being bombed out of their homes and murdered in the streets?
What's it going to take? What's it going to take to get fed up? You tell me.
Joey Kennedy, a Pulitzer Prize winner, writes a column every week for Alabama Political Reporter. Email: [email protected]
Print this piece
Opinion | Facts are stubborn things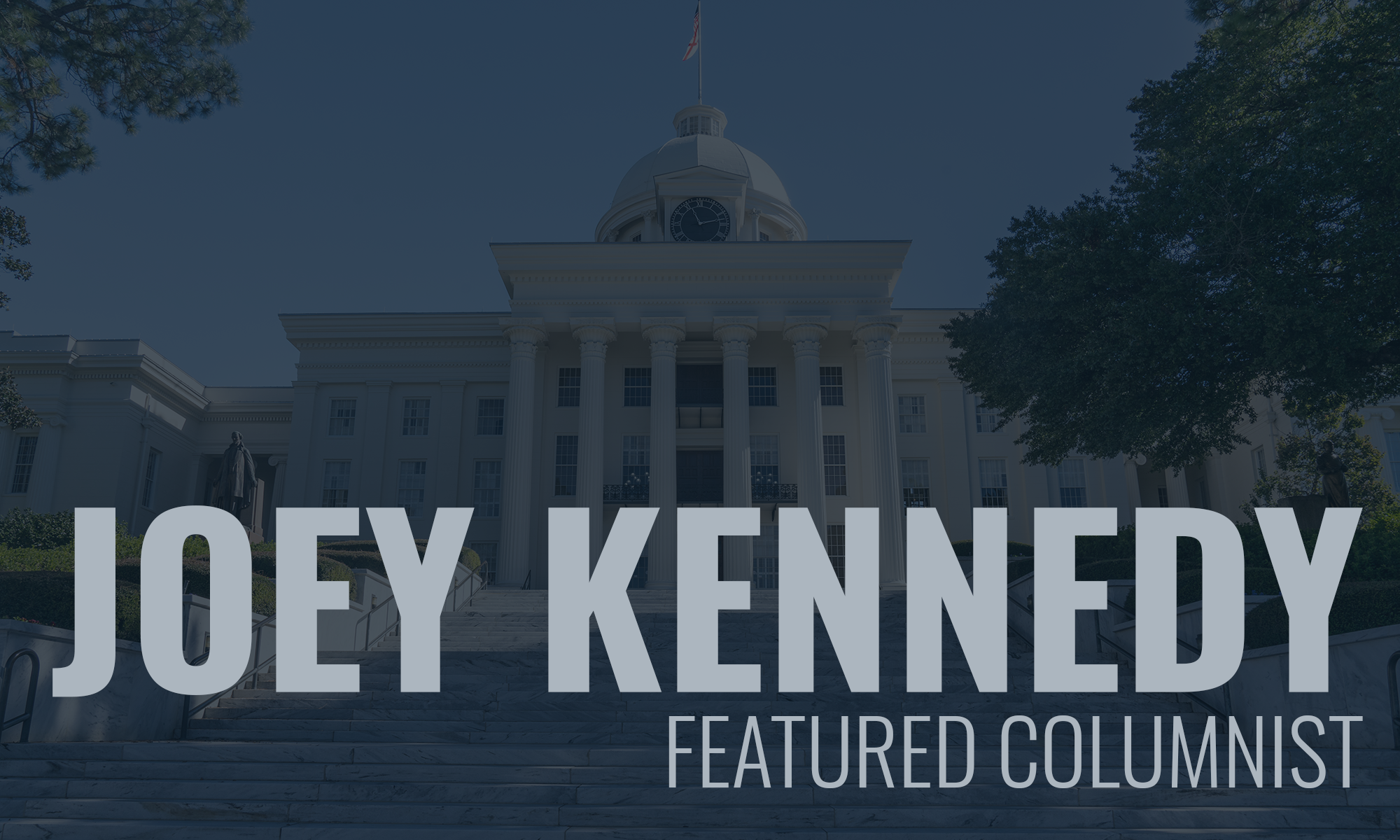 I'm in my 20th year of teaching in the English Department at UAB. I've never taught my primary discipline, journalism, and I really don't have much of a desire to, either.
Yet, in 2017, the leadership of UAB's University Honors Program asked me to be a part of their interdisciplinary faculty for the fall. UHP's fall semesters are themed, and that year, the first year of Donald Trump's term as president, the theme was appropriate: "Evidence and Belief in a Post-Truth Society." For UHP, I was a "communications" (journalism) professor. I taught with a scientist and public health professor, a religion professor, a philosophy professor, a literature professor and a psychology professor.
The students in this program – all 100-plus of them – are among the smartest students on campus. Needless to say, I was intimidated. For my first lecture before the students, I took a Xanax (it's prescribed because I do have anxiety sometimes). The Xanax didn't make me lecture better, but it made me not really care if I screwed up.
I'm sort of a one-trick pony – I teach and write in the only language I know: English. Here, you had neuroscience and biology and chemistry majors galore. And, yes, there were a few English and history and business and engineering students, too. Pretty much every discipline taught at UAB is represented in UHP, and certainly in its umbrella school, the UAB Honors College.
That fall went by quickly. I only took the Xanax for the first lecture. I settled into my groove pretty quickly. But when it was over, I ached for the continued intellectual stimulation I received as a teacher. I'm a lifetime learner, and that program taught me a lot. And I got to teach others a lot, too.
I thought it was a one-shot deal. Until, that is, the program's director, Dr. Michael Sloane, asked me to return in the fall of 2018 to direct the first-year students' literary analyses. And that fall, I was also asked to propose a UHP seminar class for the spring of 2020. I returned last fall to once again direct the first-year literary analysis. And I've been asked to return for first-year LAs again this coming fall.
This semester, I'm teaching the class I proposed, "Media and Social Justice." And I've already got another self-created UHP seminar class scheduled for next spring, "Media and War: Men and Women Making a Difference on the Front Lines."
Unlike my composition and literature classes in the English Department, these seminars have no template. I have to create the teaching as I go. Some days, I'm very confident; others not so much.
I divided the "Media and Social Justice" class into six two-week units: Nellie Bly (mental illness and investigative journalism), The Jungle (food safety and immigration), Jim Crow Lives (the civil rights era and voter suppression), #MeToo (sexual assault and harassment), Black Lives Matters (police and other shootings of people of color), and March for Our Lives (gun violence and sensible gun regulation).
These classes are limited to 16 honors students, but 19 students wanted in my "Media and Social Justice" class, so I have 19 students.
I teach these classes as a communications professor, not an English professor. I direct the literary analyses as a literature professor, not a communications professor.
We're covering historical topics, for sure, but also contemporary topics. It doesn't get any more current than Black Lives Matter, #MeToo, voter suppression, or March for Our Lives.
We don't just talk about the journalism around these topics, but also about other media. For example, I find protest songs for each topic. While it's not on our plate, did you know Trump has inspired a whole catalog of protest songs? Most every president inspires protest songs, though Trump has inspired an awful lot of them.
Maybe at some point, I'll create a "Media and Donald J. Trump" class. There is plenty of material.
The point, though, is that we all should be lifelong learners. I can't tell you how much I've learned from by English students and my honors students, how much the English faculty has taught me, and how much the faculty and directors of the University Honors Program have taught me.
That I get to return the favor by teaching these unique classes says a lot about UAB, and how it values critical thinking and learning.
I hope I never lose my enthusiasm for learning, or become too stubborn to change when the facts point toward another direction. That is our responsibility to the truth. I guess I am stubborn in one way: There are no alternative facts. Facts are truth, reality. The alternative is false, untruth, lies.
Readers, that's a fact, and like me sometimes, facts are stubborn.
Joey Kennedy, a Pulitzer Prize winner, writes a column every week for Alabama Political Reporter. Email: [email protected].
Print this piece