Brooks: Democrats are impeaching Trump "out of lust for political power"
Congressman Mo Brooks has been one of President Donald Trump's staunchest supporters during his presidency and one of the Republicans most outspoken critics of Democrats' efforts to impeach the president. On Friday, Brooks said that Democrats were seeking to impeach the president "out of lust for political power" instead of working on border security or dealing with the rising budget deficit.
"It's sad and dangerous what Socialist Democrats, out of lust for political power, are doing to America," Brooks said in a statement on social media. "Instead of working to secure America's porous southern border or tackling America's nearly $23 trillion debt to avoid a debilitating financial crisis, Socialist Democrats work non-stop in an attempt to defraud over sixty million Americans of their 2016 votes. Rather than hide in the Capitol basement, Socialist Democrats should show their faces where we can all see the travesty they are foisting on America."
Congressman Brooks has also been critical of the secretive manner in which the Democrats are conducting the hearings on the fate of the Presidency.
"Socialist Democrats are using secretive, infamous, kangaroo court proceedings in the Capitol basement rather than public proceedings where the American people can see firsthand the impeachment railroad job being presided over by Speaker Nancy Pelosi and Chairman Adam Schiff," Brooks charged. "Socialist Democrats have produced ZERO evidence of an impeachable offense. That likely explains why the Socialist Democrats have insisted on hiding their proceedings from the public. The American people deserve a public and open process. We demand open proceedings! The American people deserve nothing less, their representatives in Congress deserve nothing less."
National Review's Kevin Williamson has similarly written that if Congress is to substitute its judgment for the electorate's, then it should bring impeachment proceeding out of the Capitol closet and let the people see why.
Brooks led a protest of nearly two dozen congressional Republicans on Wednesday, who forced their way into a House Intelligence Committee hearing demanding an open impeachment process.
"It is time for Nancy Pelosi to bring the impeachment process out of the shadows, out from behind closed doors, and into the light and air, such as it is, of the people's house, where the people may oversee it," Williamson wrote on Thursday. "The power and the responsibility in this matter are expressly Pelosi's in her role as speaker of the House. If you doubt for a moment that this blessed republic has entered a penitential stage in its history, then behold the fulcrum of the U.S. government's credibility and her wan, conniving aspect. "Be not deceived; God is not mocked: for whatsoever a man soweth, that shall he also reap.""
Democrats argue that the House Intelligence Committee followed the exact same rules when it investigated the Benghazi attack. Republicans argue that the two matters are not comparable. That Benghazi involved a covert CIA effort to try to remove heavy arms from Libyan society, embassy security, the Pentagon response to the attack, and ultimately into whether national security secrets of the United States were compromised by then Secretary of State Hillary R. Clinton (D). Much of the Benghazi hearings dealt with classified methods and practices of covert operators and intelligence sources. Anything learned from the Benghazi investigation was referred to the FBI for further investigation. After studying the matter, then FBI Director James Comey ruled that no laws were broken and declined to seek indictments. The impeachment investigation involves a phone conversation between Trump and the President of Ukraine and hear the findings will not be forwarded to the FBI and Justice Department; but instead to the full House for a vote on whether or not to recommend removing a President of the United States.
Congressman Mo Brooks represents Alabama's Fifth Congressional District.
Print this piece
Alabama may need 2,500 more ventilators. It's having to compete to get them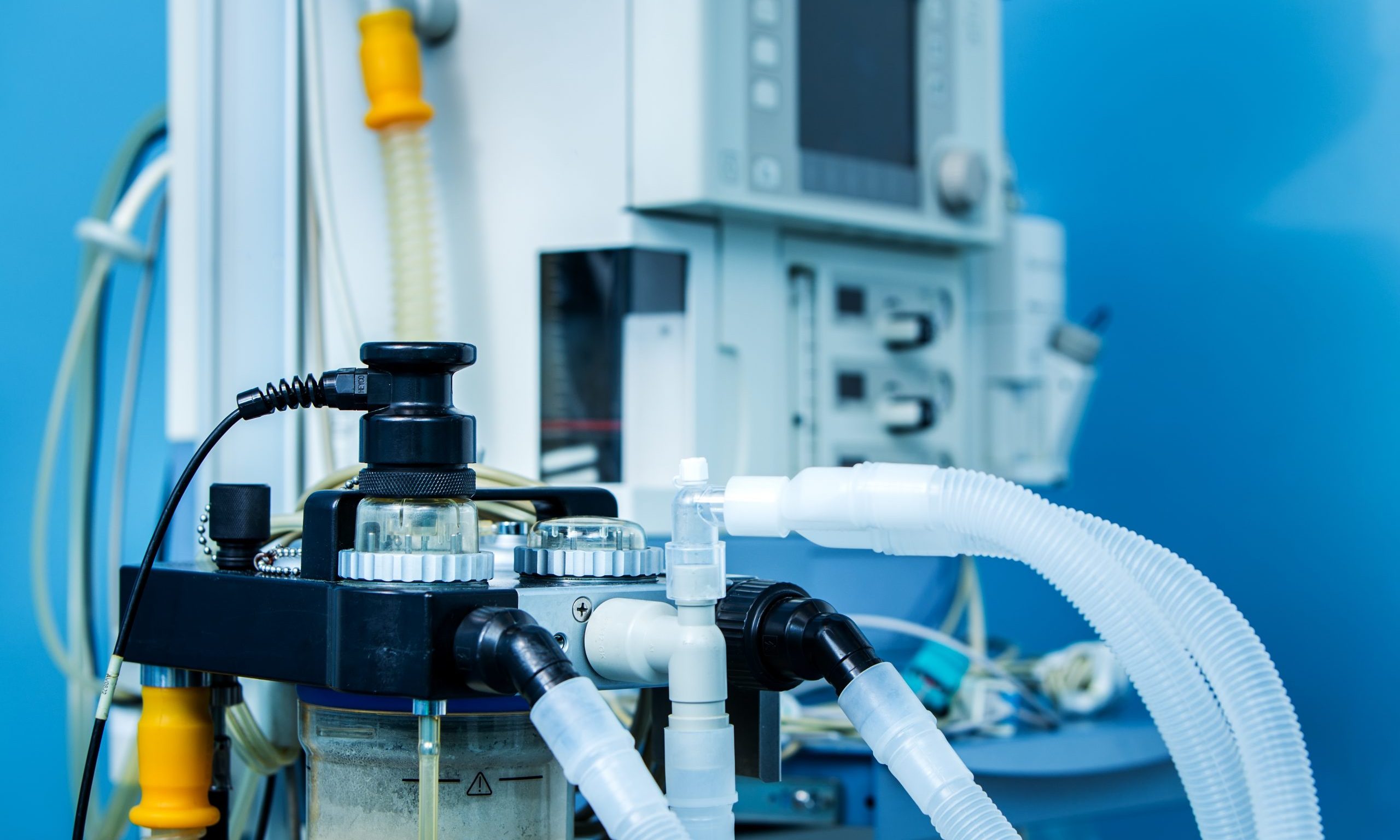 Alabama may need 2,000 more ventilators than it has, and it's being forced to compete with other states to get them on the private market.
State Health Officer Dr. Scott Harris said Friday that the Alabama Department of Public Health is attempting to source its own ventilators as a number of hospitals in the state are already struggling and asking for more.
The state requested 500 ventilators from the federal government through the Department of Health and Human Services and the national strategic stockpile. It asked for 200 of them to be delivered urgently.
"HHS has indicated that they're not going to fulfill that anytime soon because they're still taking care of places like New York City," Harris said in an interview with APR.
When Alabama nears an expected surge — say 72 hours before hospitals are expected to be overwhelmed with patients requiring life support — they may be able to make the extra ventilators available.
So Alabama, like a number of states, is being forced to try to source ventilators on its own through the private market, where hundreds of hospitals, all the other states and other countries are trying to do the same.
Harris said he signed a purchase order Thursday for 250 more ventilators.
"We're waiting to see, and then there are others that we're waiting to hear from," Harris told APR. "We're doing our best to try to source these in any way that we can."
"We're attempting to source those ourselves, but as you know, all the states are looking to source their own and in some measure competing with each other," he said a press conference Friday evening when Gov. Kay Ivey announced a shelter in place order.
Alabama Sen. Doug Jones said Thursday that Alabama will likely make additional requests, but there are only 10,000 ventilators in the national stockpile and in the U.S. Department of Defense surplus. And with every other state in the country also requesting these supplies, the federal government has said that states should not rely on the national stockpile to bolster their ventilator capacity.
By Friday, nearly 1,500 people were confirmed positive with the virus. At least 38 have died. Dire models from the Institute for Health Metrics and Evaluation at the University of Washington — models that influenced the state's decision to issue a stay-at-home order — project that by mid-April, Alabama could have a massive shortage of ventilators and hospital beds.
"The timeline I think makes sense and the time when we're expected to have a surge is the part that was most useful to us," Harris said. "We've been trying very hard to get an order in place with regards to this surge that we expect to happen."
The model estimates that Alabama could have a shortage of 20,000 hospital beds, 3,900 intensive care beds and more than 2,000 ventilators.
At least 3,500 ventilators would be needed at the peak of the COVID-19 outbreak in mid-April, according to the IHME model. Last month, Alabama Hospital Association President Donald Williamson said the state has a surge capacity of about 800.
The same model projects that about 5,500 people could die from COVID-19 in Alabama by August. However, the model is live and is regularly adjusted. Earlier this week, it suggested that 7,000 people could die by August.
Harris said the state, over the past couple of weeks, has added a few hundred additional ventilators to its capacity by converting anesthesia machines and veterinary ventilators for use on those infected with the coronavirus.
"Yet, even with adding all of those ventilators, going up by a few hundred units, which means to tell you that we're still using around the same percent of all of our ventilators even though the number [of ventilators] is going up," Harris said. "So we know that there are more patients on ventilators."
The state health officer said some hospitals in the state are already struggling but others are cooperating to share resources.
"They are really working hard to make sure that they have what they need, and we're trying very hard, along with the governor's office, to make sure that Alabama has enough inventory," Harris said.
Print this piece