Farmers with a license can grow hemp but cannot sell hemp products to the public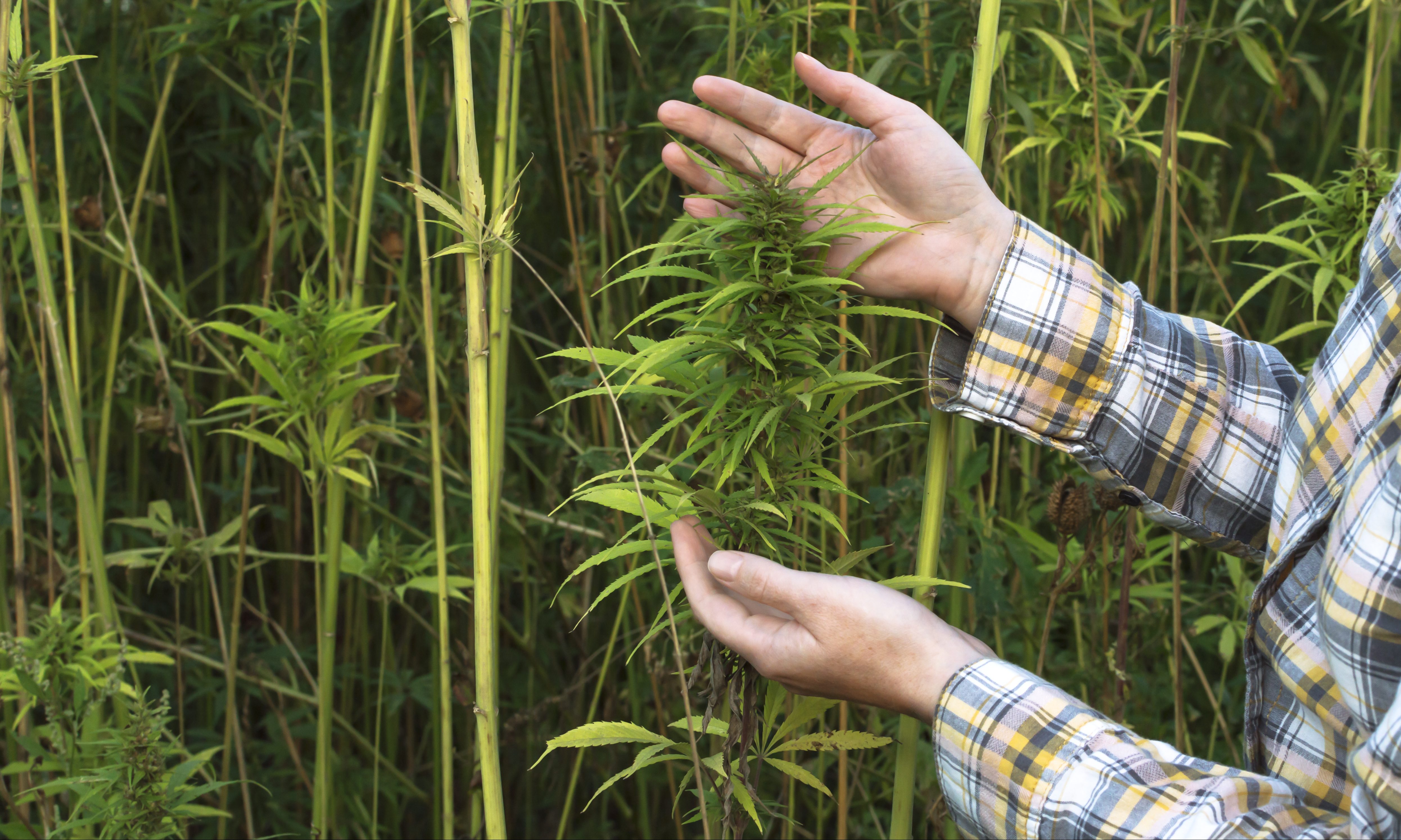 Monday, the Alabama Political Reporter talked with Gail Ellis with the Alabama Department of Agriculture and Industries about industrial hemp and complaints from hemp farmers that their state licenses are too restrictive.
Ellis told APR that it is illegal in Alabama for a farmer to sell hemp material to the general public or to anyone without a hemp license.
The Alabama Political Reporter asked about the legality of smokable hemp products being widely marketed in the state.
Ellis said that all of those products are presently illegal as are the hemp gummy bears and other chewable hemp products.
The 2018 Farm Bill make industrial hemp legal throughout the country. After the product was legalized by the federal government farmers applied for and received licenses from the Alabama Department of Agriculture and Industries to grow hemp in Alabama in 2018. These are the first farms to grow hemp in Alabama legally in approximately 80 years. While hemp historically has been used to make paper, rope, building materials, wood substitutes, etc.; most of the hemp being grown in Alabama today are being grown for their flowers which produce cannabidiol when pressed or run through a centrifuge.
Ellis shared a directive from the Department.
"A licensed grower can legally sell unprocessed hemp to a licensed processor/handler. However, even licensed growers or licensed processor/handlers are prohibited from selling unprocessed hemp (i.e. buds, cigarettes, smokable hemp, hemp tea bags, etc.)"
Marketing the seeds, plants, or flowers to anyone other than a licensed grower or processor is also presently illegal, according to Ellis
"Dried hemp in the form of floral and bud material is considered unprocessed. As such, it is illegal to sell to the unlicensed public (i.e. individuals, gas stations, online, CBD stores, etc.). Industrial hemp material can only be handled/processed by those with an Industrial Hemp processor/handler license."
"Licensed Growers are allowed to sell harvested hemp material to other licensed growers and/or processor / handlers in Alabama OR to licensed growers and/or processor / handlers in other states."
"For CBD store owners who also happen to have a current Hemp Processor/ Handler license, the y would be legal to possess the dried floral/bud material; however, they would still be prohibited from selling unprocessed hemp to the public. Customers for smokable (unprocessed) hemp would not be licensed to handle hemp, so individuals purchasing such products would be in jeopardy of being arrested."
The Alabama regulation was written by Gunter Guy Jr.
Lisa Varner is a Moody artist, jewelry maker, and hemp/cannabis activist.
Varner is also a leader of Alabama Hemp Love networking, a group of like minded business people in Moody seeking to raise awareness on the hemp issue.
Varner says that she uses cannabidiol oil (CBD) which is derived from industrial hemp.
"I use it for relaxation and to ease migraine headaches," Varner said. She has been under a doctor's care for this in the past but the side effects of the migraine medicines available were far worse than the actual ailment. Lisa says she stopped using man made medicines opting instead for natural alternatives; hemp being the best she has found thus far. "With hemp I miss 2-3 days per year due to my migraines without it 5-7 are often lost due to my condition.."
"I am a naturalist. I rarely eat cooked food," Varner explained. "I am not for corporations altering my medicines and my foods."
Warner also sells jewelry that she makes from hemp plants. She expressed concerns that the way that the Alabama Department of Agriculture is interpreting the hemp laws will put her jewelry business in jeopardy.
"Anything that you can make from a tree, you can make with hemp," Varner said. "And anything you can make from petrochemicals, you can make from hemp."
Patrick Leberte is a licensed hemp grower in Moody, who also owns Hemp 205, a CBD store.
Leberte said that he put most of his money into his farm and startup business thinking he could sell the flowers
"There is no law against it," Leberte told APR. When Alabama's hemp crop was ready to harvest the Department changed the rules.
A source close to the hemp industry told APR that the flowers are 30 percent of the hemp business and that the rule on flowers has hurt the profitability of Alabama hemp growers, who already did not have a good crop because of the August and September drought.
"The raw hemp is the best way you can use CBD," the source speaking on condition of anonymity told APR. "Processing takes out some of the CBG and turpentine."
"The flowers are more soothing than the oil," Varner told APR. While CBD oil is working for her, other people need the flowers, and some persons need marijuana.
Varner said that she favors marijuana legalization as well as the full legalization of hemp in all its forms.
While hemp and marijuana look very similar; hemp has a much lower THC content than marijuana. THC, Tetrahydrocannabinol, is the chemical component in marijuana that produces the "high" and the hallucinogenic effects.
St. Clair County District Attorney Lyle Harmon (R) said that the four hemp farms in St. Clair County were all inspected and were found to have less than .3 percent THC. Anything above that would be illegal and have to be destroyed.
Leberte said that poor weather and late planting due to a delay in getting his seed tested resulted in his first hemp crop being stunted so it had to be destroyed.
An Auburn University ag extension agronomist told APR the hemp plant does not flower until decreasing daylight, September and October, thus the plants have to be kept alive through the long summer. She said that it would be foolish to attempt to grow hemp for CBD without overhead irrigation.
Hemp is such a new crop for Alabama that researchers are not even sure what are the best soil pH and fertilization recommendations are for the plant here. The Alabama Department of Agriculture and Industries is currently accepting applications for hemp growers for the 2020 growing season.
APR asked Leberte if hemp should be like corn: a farmer can plant it if he wants to and he can harvest and sell it to anyone, even the general public, that will buy the product.
Leberte said no; that hemp should be regulated similarly to tobacco to keep it out of the hands of kids.
Ellis said smokable and eatable hemp products and even CBD have not been approved yet. USDA still has to give approvals and so does FDA (the U.S. Food and Drug Administration).
The hemp industry source told APR that some farmers are talking to an attorney about suing the state to allow the direct sell of hemp to consumers, especially the flowers themselves.
Ellis said that the rule has not changed from day one and if growers had read their application they would have seen that selling the flowers to the public was forbidden.
Ellis warned that many stores across the state are selling products that are not legal. There is still an issue of who has jurisdiction; but once that is resolved some people who are selling unprocessed hemp products "Could be going to jail."
APR asked if hemp cigarettes should be taxed like tobacco cigarettes.
Ellis thought said she thought so, "But that is an issue for the Alabama Department of Revenue."
Chey Lindsey Garrigan is an economic developer, commercial real estate broker, registered lobbyist and political operative with ties to the national hemp and cannabis industries.
"This will only be solved by the Alabama legislature," Garrigan told APR. "Legislation will have to be introduced and passed in the 2020 legislative session to fix this. CBD and hemp have benefitted the lives of millions of Americans and the Alabama farmer should not be hindered by their own state government when growing a natural product that is widely available in almost every other state.
"When my father passes, I will be moving someplace else if the state does not get off overregulating the hemp plant," Varner said.
Sessions: Tuberville's fraud scandal "can't just be swept under the rug"
Jeff Sessions criticized Tuberville's actions as a "major fraud scheme that bilked large sums of money from hardworking people," which "can't just be swept under the rug."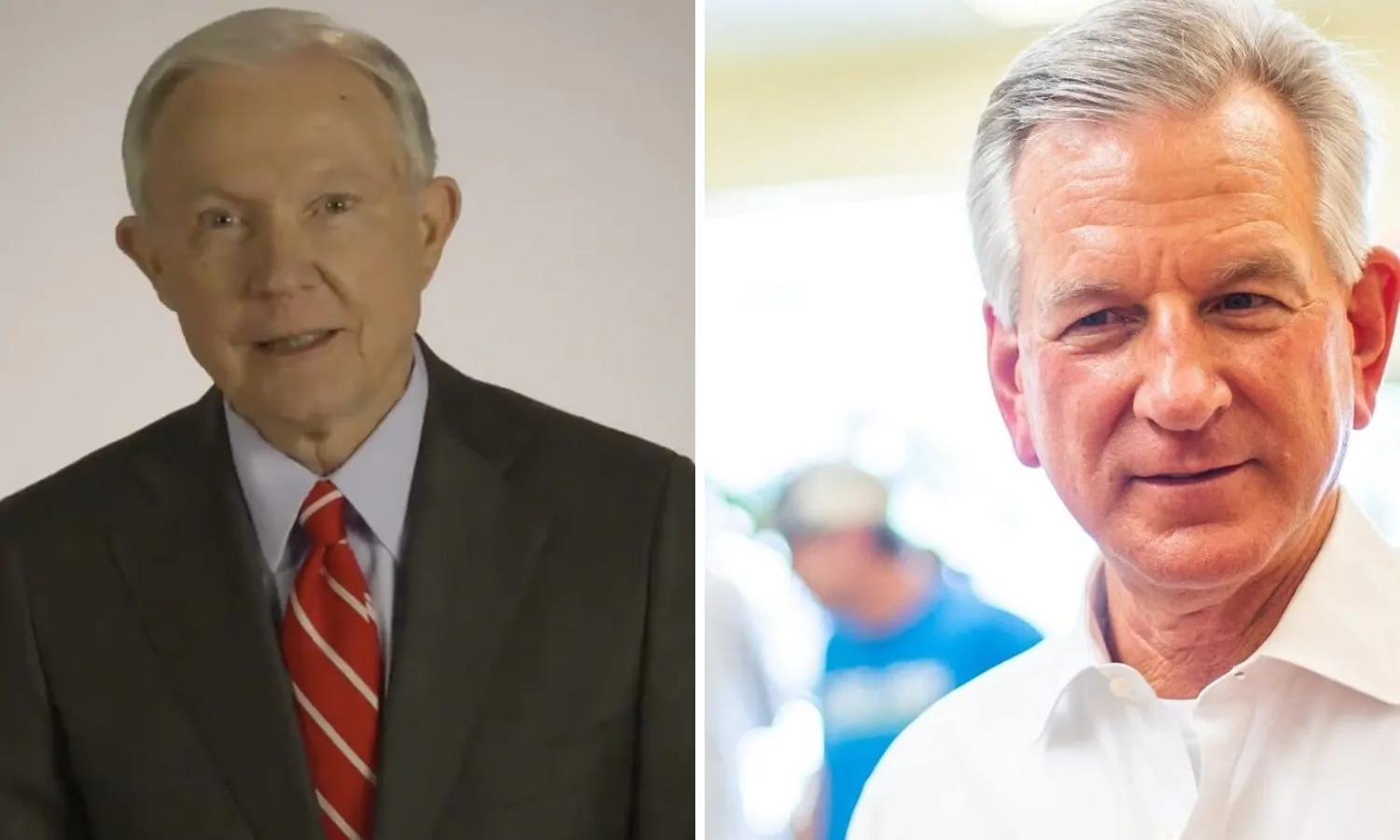 After The New York Times published an investigation into a financial fraud scandal involving Republican Senate candidate Tommy Tuberville, his opponent, former Republican Sen. Jeff Sessions, criticized Tuberville's actions as a "major fraud scheme that bilked large sums of money from hardworking people," which "can't just be swept under the rug."
"This is an astounding story," Sessions said. "Based on the facts already uncovered, it is clear that Tommy Tuberville was one of two partners in a major hedge fund fraud scheme that bilked large sums of money from hardworking people, including Alabamians."
Tuberville's partner was sentenced to 10 years in prison for the scheme by the court in Opelika, while Tuberville was sued for fraud, paying out a sum of money in a private settlement that has been kept out of the public eye.
"This can't just be swept under the rug, and Tuberville can't just brush it aside by falsely claiming he was some innocent victim," Sessions said. "Indeed, he was a victimizer and held himself out as the 'managing partner' of the firm. Tuberville must give a full and complete accounting of this scandal. The people of Alabama deserve to know the complete truth now, before the election, about the man who is asking to be their senator."
This scandal has been widely talked about in Republican circles for months or longer, but The New York Times article details the allegations for one of the first times in the national spotlight.
Tuberville became a full partner in a hedge fund with former Lehman Brothers broker John David Stroud. Their ventures included TS Capital Management and TS Capital Partners. The T stands for Tuberville and the S for Stroud.
Tuberville did not pick which stocks to buy or sell, and as the head football coach at Texas Tech University and later at the University of Cincinnati, he was not even a frequent presence in the office. Tuberville introduced Stroud to potential investors and even had business cards identifying himself as managing partner. He also leased a BMW and got his health insurance through the company.
The firm's offices in Auburn were filled with his coaching memorabilia. In 2010, he traveled to New York with Stroud to meet potential brokers, and was kept in the loop on decisions about hiring. A source told APR that a number of SEC coaches were among the people defrauded by TS Capital.
When the money was all lost, Stroud was sentenced to 10 years in prison and Tuberville was sued by the investors for fraud and failure to carry out his fiduciary duties. Tuberville reportedly lost $450,000 of his own money and then had to pay out more than $1 million to the investors. The New York Times reported that his total losses were more than $2 million.
The financial scandal has many Republicans concerned about the viability of Tuberville's general election campaign to unseat incumbent Sen. Doug Jones, D-Alabama.
"I think that Tuberville did not do anything wrong," said Rev. John Killian, a conservative activist. "He is a good man, but the Doug Jones campaign, they would use this to the ninth degree."
"They will shoot Tuberville up in 30 second and 60 second TV spots," Killian added. "I don't think Tuberville is crooked, but Doug Jones has $10 million to spend. I think they are lying in wait for Tuberville like they were for Roy Moore."
Killian said that he will support Tuberville if he wins the Republican nomination, but that he is supporting Jeff Sessions in the primary because he is the strongest general election candidate to face Jones.
Tuberville supporter and Trump Victory National Committee member Perry Hooper Jr. was dismissive of assertions that Tuberville could be vulnerable.
"Coach has a commanding lead. He will win the run-off, and he will crush Doug Jones in the general election in November," Hooper told APR.
Tuberville maintains that he was a victim of the fraud — not a perpetrator.
"They sued me because I invested in it, and he used my name to get other people to put money in," Tuberville said. "There was nothing ever implicated by anybody that I'd done anything wrong. I felt bad that he used my name."
The New York Times has asked Tuberville to release the plaintiffs from their confidentiality agreement. Tuberville to this point has declined. Stroud has been released from prison but has not commented on his relationship with Tuberville. Tuberville faces Sessions in the July 14 Republican runoff.
President Donald Trump has endorsed Tuberville, and Tuberville is leading Sessions in most available polling.