Opinion | "Fight for freedom – Stand with Hong Kong" and America
Decisions to support FREEDOM should not be decided by the bottom-line. Today, FREEDOM matters in some businesses and sports leagues only if its bottom-line income is not affected. Recently, Daryl Morey, an NBA executive tweeted "Fight for Freedom, Stand with Hong Kong." The reference was to social rights abuses the Chinese government inflicted on Hong Kong citizens. The Chinese government immediately condemned the remark and called for the firing of Morey. Immediately, some NBA players and NBA league back peddled and apologized to the country of China for an American's tweet supporting FREEDOM. Our forefathers would turn over in their graves and would not have apologized to England or their leaders for moving to America to gain more FREEDOM by forming the United States of America. America would not have the FREEDOM today if we apologized and back peddled. Hong Kong citizens have the right to desire more FREEDOM. Americans want that same right and have that FREEDOM. Americans have the right to protest and disagree. Bottom-line income should not be the deciding factor in whether FREEDOM exists. Citizens without fear should be allowed to express their opinion. We all learn from FREEDOM.
America's apologizing fever and lack of civility are symptoms of a disease that are eroding our basic Freedom of Speech. The disease has infected American businesses, individuals and both sides of the aisle in Congress. Being a stateman is not a requirement to be in Congress. You must be a seasoned prosecutor ready to prosecute the other side for having an opinion. Many people simply will not tolerate a fellow citizen who exercises their freedom of speech and has a different opinion. Other people's opinions should be allowed. We don't have to agree but their right to express should be respected. Day after day, I watch individuals demonize someone for having a difference of opinion. Businesses withdraw products from their shelves when individuals who differ in their opinion attempt to hurt businesses. In England, Chick-fil-A will close its first restaurant after six months due to protests because Chick-fil-A has different set of values. Individuals, including political figures, carrying their family out to dinner should not be attacked for differences in opinion. Attempts to hurt a business or assault an individual because of a difference of opinion should not be tolerated and erodes our Freedom of Speech. The lack of civility must change.
Recently, I attended a program sponsored by the Birmingham Committee on Foreign Relations, which is affiliated with the America Committee on Foreign Relations in Washington D.C. The committee is nonpartisan and therefore does not take sides in debates. The committee has guests on both sides of the political aisle who express opinions in a civil manner. Two individuals were the guests, one connected with the Bush administration and one with the Clinton campaign. Their freedom to express different opinions without attacks was refreshing. The question-and-answer session was content- oriented without improper tones from the audience.
Thanksgiving and Christmas dinners would be more enjoyable if families carried civility to these events. Issues have more than one side. In the legislature, legislation has ten different sides and many controversial issues. Facebook's façade allows the attack on freedom. Our tone on Facebook should be civil. Education and discussion are a must to gain knowledge and to allow our Freedom of Speech. The education processes a legislator goes through are important in making the right decision that impacts the residents of his or her district and state. A diplomatic discussion process will allow the differences of opinion to educate each other. More knowledge means better decisions. We all have the right to reject someone else's opinion. However, acceptance of the fact that your good friend does not agree with you is essential for FREEDOM and for the education process to grow.
FREEDOM is wanted but a lack of civility is a disease deteriorating the FREEDOM that we want.
A lack of politeness in discussing issues hardens the positions of people who disagree. People no longer hear the fundamental differences in the two positions. Sometimes, only minor differences exist. A lack of concern for another individual's opinion creates a wedge in the understanding and learning process of those differences.
It is difficult to watch Congress continually disagree on issues and bash each other in an abusive manner. The prosecutorial style is wrong and hardens the heart of the individuals and parties, which ultimately leads to the destruction of FREEDOM and the lessons learned from FREEDOM. The Chinese government's lack of FREEDOM and civility over the years has led to the protests in Hong Kong. In America, we need to step back and learn from free and open discussion.
Americans need to learn lessons from other civil discussions using a civil tone and respect the right to express a difference of opinion. We all gain from the free and open process. We will grow from the educational discussion. We learn all sides and can make informed decisions. Without civility, FREEDOM will continue to slowly deteriorate, which is the opposite of what our Forefathers intended or wanted. FREEDOM is not true FREEDOM till you learn all sides to important issues and then work in a positive manner for the betterment of your community and America.
Opinion | Hearings give public opportunity to weigh in on coal ash plans
ADEM will make sure the closure and cleanup of the coal ash sites will be done in a way that will protect the state's land and water resources now and in the future.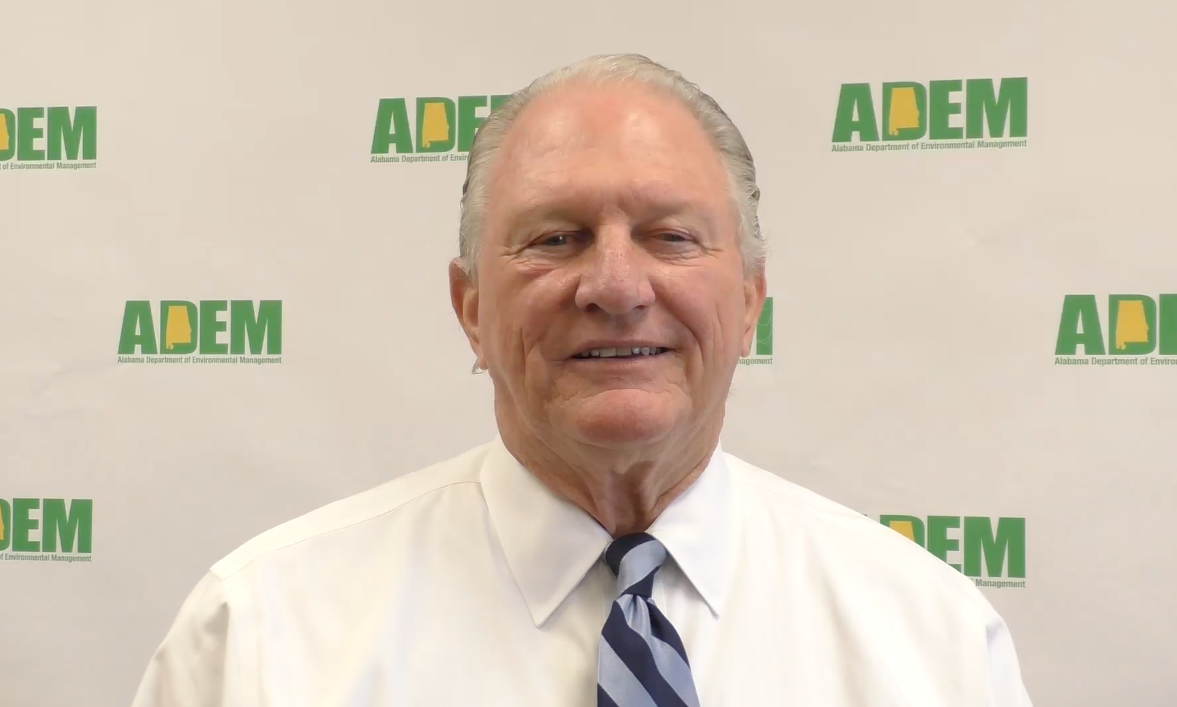 The mission of the Alabama Department of Environmental Management is to ensure for all Alabamians "a safe, healthful and productive environment." It's a mission that ADEM and its nearly 600 employees take very seriously.
Ensuring a safe, healthful and productive environment means more than simply being the environmental cop, though that certainly is part of ADEM's job. When the Alabama Legislature passed legislation in 1982 that led to the creation of ADEM, lawmakers' intent was for the agency to promote public health and well-being.
The term "healthful" in ADEM's mission statement speaks directly to that. ADEM's work is to contribute to the health of Alabama's environment and the health of all Alabamians.
An example of that work is managing the process that will determine how coal combustion residuals (CCR) – or coal ash – are dealt with in a safe and effective manner. Managing CCR promotes a healthful environment by protecting our land and water.
On Oct. 20, ADEM will hold the first of a series of public hearings on permits drafted by ADEM to require electric utilities to safely close unlined coal ash ponds at their power plants and remediate any contaminated groundwater. The hearings, and the comment periods leading up to them, give the public the chance to provide ADEM input on the requirements in the draft permits.
To understand how we got to this point today, let's go back to Dec. 22, 2008, in Kingston, Tenn. On that frigid night, the containment dike surrounding massive ponds holding decades worth of CCR produced by the coal-burning TVA power plant collapsed, spilling more than a billion gallons of coal ash sludge into the Emory River and onto 300 acres of land.
That spill drew the attention of regulators and the nation to the issue of coal ash storage, for which there was little regulation at the time. It also started the U.S. Environmental Protection Agency on the road to adopting a federal CCR rule, which took effect in 2015. The Alabama Environmental Management Commission approved a state CCR rule in 2018, patterned after the EPA rule.
The rules address two primary issues: closing coal ash ponds to avoid threats of spills into waterways or onto land, and preventing and cleaning up groundwater contamination from arsenic, mercury, lead and other hazardous elements that may leach from the coal ash.
Both the EPA and state rules give the electric utility operators two options in closing the ash ponds. One allowable method is to excavate the millions of tons of coal ash and either move the coal ash to a lined landfill or find an approved beneficial use for the ash. The other is to cap in place, where an impervious cover, or cap, is placed over the ash impoundment. Both methods have been used successfully for decades to close some of the most contaminated sites in the nation.
It must be emphasized that the closure method selection is made by the utilities, as allowed by both federal and state rules. Alabama Power, TVA and PowerSouth all elected to utilize the cap-in-place option.
The permits will also set out the steps to be taken to clean up contaminated groundwater caused by the coal ash ponds. ADEM's job, in its environmental oversight role, is to ensure the closure and groundwater remediation plans proposed by the utilities and included in the permits meet federal and state standards and protect both waterways and groundwater. The permits provide for regular monitoring to confirm the closure and cleanup plans are being implemented as required. If necessary, the plans will be adjusted to ensure the intended results are being achieved.
Currently, ADEM has scheduled public hearings on the permits for three Alabama Power plants. The first is Oct. 20 for Plant Miller in Jefferson County, followed by Oct. 22 for Plant Greene County and Oct. 29 for Plant Gadsden in Etowah County. Permits for the other five sites in Alabama are in development, and hearings will be scheduled when they are complete.
The purpose of these hearings is to allow the public, including nearby residents, environmental groups and others, opportunities to weigh in on the proposed permits. This past summer, Alabama Power, TVA and PowerSouth held informational meetings in the communities where their affected plants are located to explain their proposed groundwater cleanup plans(including the CCR unit closure component) and answer residents' questions.
The draft permits, the hearings' dates, locations and times and other information are available on ADEM's website, www.adem.alabama.gov. The public can also mail or email comments related to the permits, including the closure plans and groundwater remediation plans, directly to ADEM during the proposed permits' 35-day minimum comment periods, which will run one week past the date of the public hearings. Those comments will be considered in the decisions to issue the permits, and ADEM will provide a response to each issue raised.
For maximum protection of the environment, ADEM encouraged the power companies to go beyond the minimum requirements of the state and federal CCR rules. ADEM's scientists and engineers who analyzed the plans through an exhaustive review and revision process determined the final plans provide the environmental protections Alabamians expect and deserve. But we want to hear from the public.
Certainly, there are pros and cons of each option in closing the coal ash ponds. The daunting task of cleaning up contaminated groundwater will be undertaken regardless of which closure method is utilized. As one opinion writer recently said, there is no easy answer to the coal ash problem. But this is a matter we cannot duck. We must deal with our coal combustion residuals – by EPA requirement and for the sake of our environment.
Here's what you can count on from your state agency charged with protecting your environment. ADEM will make sure the closure and cleanup of the coal ash sites will be done in a way that will protect the state's land and water resources now and in the future.
Ensuring that is our mission.