Opinion | Sessions is considering a Senate run. Why would Alabama workers ever vote for anyone but Jones?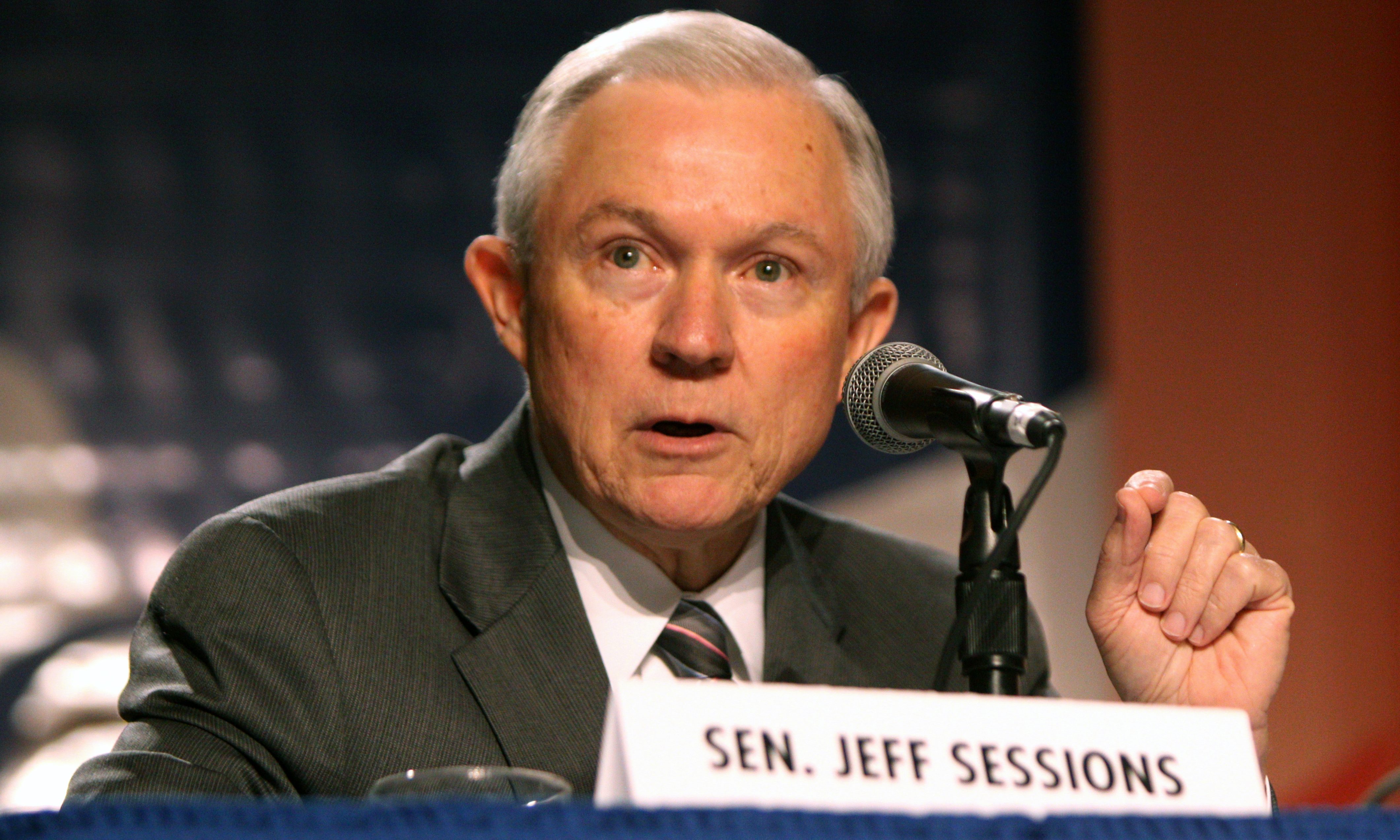 Oh my God, is that Jeff Sessions' music? 
This is how desperate things have become for the GOP — both in Alabama and nationally. On Monday, Politico and other national outlets began reporting on rumors that have been swirling in Alabama for weeks now: Jeff Sessions, everyone's favorite tiny racist, is considering a run for his old Senate seat. 
This would be quite the turnaround for Sessions, who, sources have said, took great glee in telling Republican powerbrokers to stuff it a few months ago when they showed up on his doorstep making the same request. 
But that was before things got really desperate — like Tommy Tuberville and Roy Moore leading in the polls. 
Current Sen. Doug Jones scores well against both in pretty much every demographic, but particularly with white, suburban, Republican women. 
That was a Roy Moore issue the first time around, and surprisingly (or maybe not), ol' Tubs doesn't score any better with them. Shockingly, simply being a mediocre college football coach for awhile doesn't impress women. 
And so, the GOP bigwigs reached down deep in the bag and have (maybe) come up with an offer Sessions can't refuse. 
They probably need him. 
Because the party is fading into irrelevancy quickly. More quickly than most predicted. 
Look at the maps and the trends. Long held Republican territories are shrinking at a remarkable rate. To the point that states like Georgia, North Carolina and Texas are suddenly in play for Democrats in 2020 — not 2024 or later, as most predicted. 
If Doug Jones were to win another term in Alabama — the reddest of red states — well, Republicans might be looking at a nightmare scenario. And by that, I mean the scenario in which they have to back away from their racist, misogynistic approach to trickle down governance that is tailored to the 1-percenters, and instead consider legislating in a manner that respects the rights and values of all people. 
I know, I know. Shiver at the thought, Republicans. 
But that's where things are — so desperate that they're hauling Sessions out of his retirement, where he was undoubtedly spending his time participating in Civil War reenactments in which the South won the "war of northern aggression." 
If you're an Alabama voter, though, let me ask you a simple question: Why wouldn't you vote for Doug Jones? 
Set aside for a moment the fact there isn't an R beside his name and try to answer that question honestly. 
What has Jones done during his time in office that would lead you — common, working man or woman in Alabama — to not vote for him? 
Because I can tell you a few things he has done. 
Just last week, he introduced a bill to create and expand job training programs to offset job losses that are expected to hit Alabama hard due to automation. 
That was about the 50th pro-worker bill he's introduced in his short time in office. 
Jones has also been instrumental in passing legislation that aids Alabama farmers and protects health insurance benefits for some of the state's poorest and most vulnerable citizens. 
He has fought to get the military widow's tax eliminated and to get funding to combat infant deaths in the state. He's secured millions in grants for a number of programs, including for children's education and health, maternal health and veterans' assistance programs. 
And the majority of the legislation that he has written or co-sponsored has been bipartisan, and it has passed. 
But even if I didn't tell you any of that, here's how you know Jones has done a good job: With their candidates lagging in the polls, when the ALGOP went looking for a way to attack Jones, the best they could do was a phony, made-up gimmick demanding that Jones make a decision on impeaching Trump immediately. 
That's it. Nothing on his voting record. No attacks on legislation that he's sponsored or supported. 
Just that ridiculous nonsense. 
For the record, Jones' position was and is that he would be a juror at any potential impeachment trial and that it would be improper for him to make a decision before hearing all of the facts. The same position that almost every Republican in the U.S. Senate has taken.  
The fact is Doug Jones has served the people of Alabama — the majority of the people of Alabama — admirably. He's paid attention to causes and issues that have gone unattended to for years. And he's done more for the working class in this state in two years than Sessions did in two decades. 
Maybe if you can't come up with a good reason to mess with that progress, you shouldn't.
The world will miss Bus Boycott minister Robert Graetz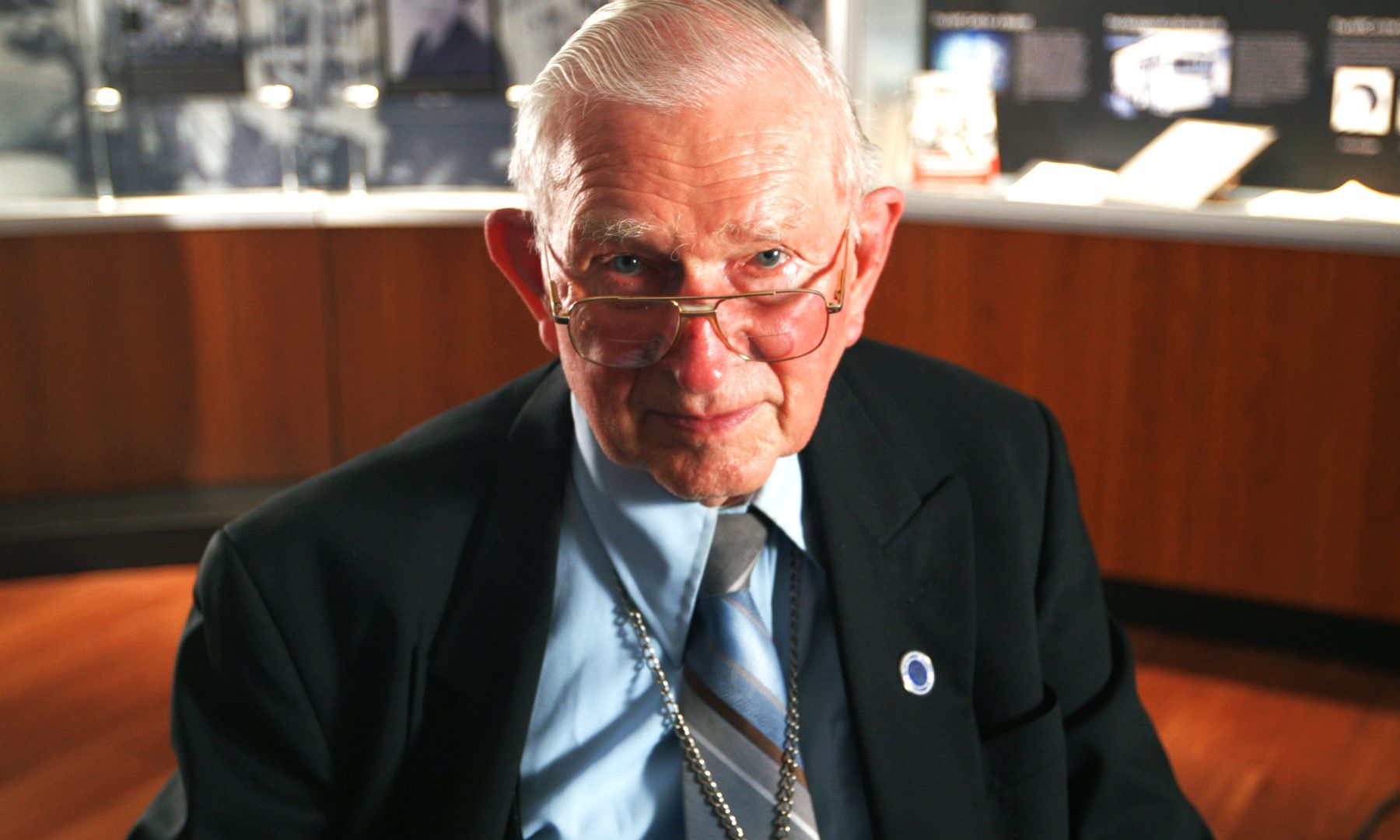 The bomb was meant to kill Rev. Robert Graetz and his family of five. The carload of KKK boys from Selma who tossed it into the Graetz's front yard that night in 1958, and then sped away, had every intention of killing all inside.
So intent were they that when that first bomb didn't explode — because the fuse had been knocked loose when it was hurled from the car — they came back and tossed a second bomb in hopes of detonating the first. 
The second, smaller bomb went off. The first never did. And Rev. Graetz and his family suffered only a horrific scare and several shattered windows. 
That was the penalty in Montgomery at the time for a white man and his wife lending aid to Black folks and their Bus Boycott. 
It didn't deter Rev. Graetz or shake his faith. 
Some 50 years later, he would seek out one of the KKK members in the car that night (they were caught by local police with a list of bombing targets in the car, but were acquitted by an all-white jury). Graetz wanted to meet the man, to talk about their past and to tell him that he forgave him. 
Because that's the kind of man Bob Graetz was. The absolute best. 
Rev. Robert Graetz passed away on Sunday. He was 92. 
I met Rev. Graetz and his wife, Jeannie, about 10 years ago. They were running the National Center for the Study of Civil Rights and African American Studies at Alabama State University. They might appear to be an odd choice for such a role — an older white couple in charge of a Civil Rights and African American studies center. 
But the Graetzes were never your typical white people. 
From the moment they stepped foot in Montgomery in 1955, they decided that they would be on the right side of history. Rev. Graetz was assigned — his first assignment out of seminary school — to the predominantly-black Trinity Lutheran Evangelical Church in Montgomery. One of the first people they met: Rosa Parks, who was Trinity's NAACP youth director. 
A few weeks after arriving, they were committed to the cause and were helping shuttle boycotters around the city, to and from work every day. Rev. Graetz was eventually named secretary in the then-controversial Montgomery Improvement Association, the group headed by Parks, Dr. Martin Luther King Jr., E.D. Nixon and attorney Fred Gray that planned and executed the Montgomery Bus Boycott. 
As a white man participating in the Boycott, Graetz drew more hatred from the white supremacists, and his family seemed to be in constant danger. Their home was bombed twice. They received constant death threats, including threats directed at their young children. Their car was tampered with on numerous occasions. 
The Graetzes never wavered. In fact, following the second bombing of their home, a bishop came to visit and "strongly suggested" that they accept an assignment being offered. 
During an interview for a 2015 profile for the Montgomery Advertiser, Rev. Graetz told me that, "We were fully aware of the risks and dangers. Just a short time before we came here in 1955, Emmett Till had been murdered. So, we knew what the climate was. There was an awareness that (the Boycott) was a very important activity that we were engaged in. As early as that very first mass meeting, there was a real sense that what was happening here was something that could change the world."
When they finally did leave, the Graetzes never stopped helping others and attacking injustices with kindness and decency. 
They worked with the impoverished in Appalachia. They have advocated for gay and transgender rights. Rev. Graetz even entered a true den of thieves and served more than a decade as a lobbyist in D.C. 
Throughout his life, though, no matter where he ministered, Rev. Graetz's mission was always the same: To instill an environment of acceptance and love. 
The Graetzes knew the importance of both, having bounced around the country, living in some of the poorest, most dangerous areas, often receiving wages that weren't much higher than the impoverished in the congregation. Raising seven kids in those circumstances required help from the village, and that sort of help only comes with love and acceptance. 
In Montgomery, and especially around the ASU campus, where the Graetzes have an apartment, Rev. Bob was beloved. Confined to a wheelchair for the last several years, you would often see Jeannie pushing Bob, both around their neighborhood and at events. Every trip went in stops and starts, as people, young and old, stopped them to chat and share a smile. 
Because that's who Robert Graetz was throughout his life — a man who brought a smile. When you spoke with him, you knew you were in the presence of one of those rare people who seem to radiate with kindness and decency. The sort of person who made you want to be nicer, to look for the goodness in others, to forgive, to help. He was the kind of man who would call up the racist who bombed his house to make amends. 
That's who Rev. Robert Graetz was. 
And the world will miss him.