Terri Sewell works to cut prescription costs for seniors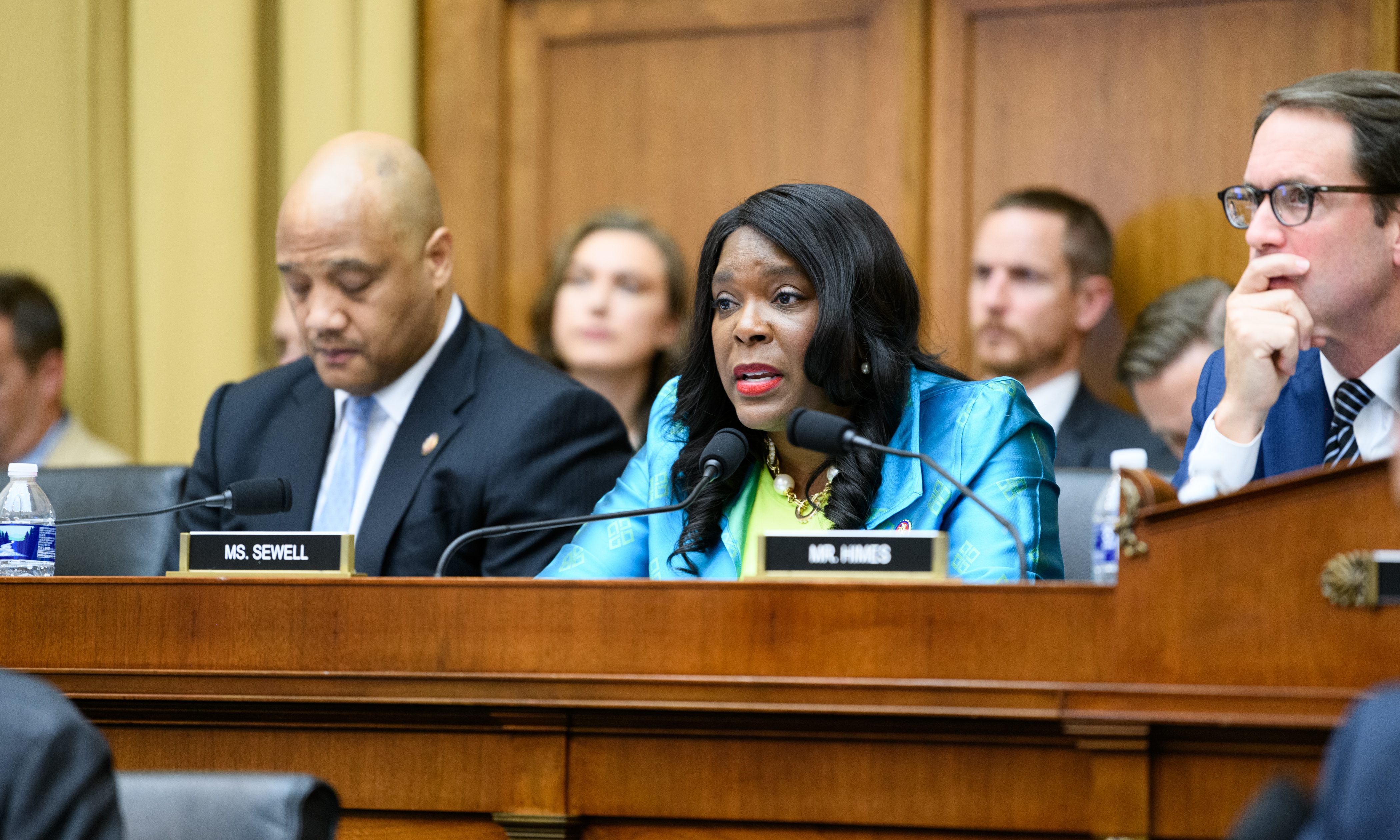 Speaking at a recent U.S. House Ways and Means Committee meeting Rep. Terri Sewell, D-Alabama, told the story of a constituent in Tuscaloosa who can't afford her life-saving insulin medication. 
The single mother works full time as a nurse, Sewell said, and struggled for years to find an insulin that didn't cause serious side effects. She found the proper drug but the more expensive drug isn't covered by Medicare, and she spends $700 monthly of her own money to stay healthy and able to work, Swell said. 
'Earlier this year she had to sell her house in order to pay her medical bills, and she and her child moved back in with her mother," Sewell said. "No one should be subjected to less mobility or poorer side effects because the drugs that they need are financially out of reach, or that their insurance company will not cover it, and no one should have to sell their house just so they can afford the medicine that they need and deserve."
Sewell hopes that a provision she wrote into the Elijah E. Cummings Lower Drug Costs Now Act will mean more people like the woman won't be placed into such desperate situations. 
The act was renamed in honor of the late Rep. Elijah Cummings, who champion for lower healthcare costs. He passed away on Oct. 17. Sewell attended his funeral on Friday. 
Currently, many seniors enrolled in the Medicare Part D program have to pay $10,000 or more in out-of-pocket costs annually for medication. Sewell's addition to the bill caps those out-of-pocket costs at $2,000 and allows seniors to pay that money back in equal installments over the year rather than all at once. 
"Stories like Melinda's are a heartbreaking reminder of just how out of control drug prices really are, and the impact that their cost have on the lives of countless Americans. She isn't alone," Sewell said in a message to APR on Friday. "I've spoken to too many Alabamians who make tragic sacrifices to afford the medications they need to survive. In giving Medicare the power to negotiate directly with drug companies and making those lower drug prices available to Americans with private insurance, HR3, the Lower Drug Costs Now Act, makes critical steps in lowering prescription drug prices for the American people while saving the Medicare program billions of dollars in taxpayer money."
Speaking at the House Ways and Means Committee hearing along with Sewell, Rep. Tom Souzzi, D-NY., said the majority in the House have passed hundreds of important pieces of legislation "only to see them die in the Senate," before going on to quote President Trump. "President Trump said back in 2017 – 'They're setting prices in other countries and we're not. The drug companies, frankly, are getting away with murder, and we want to bring our process down to what other countries are paying, or at least close, and let the other countries pay more, because they're setting such low prices that we're actually subsidizing  other countries and that's just not going to happen anymore.'." 
According to Congressional Budget Office estimates negotiating drug prices, as the act allows, could save the government $345 billion within six years. The House is likely to pass HR3, but in the Senate, Republican leader Mitch McConnell  has said the plan is dead in the water. 
"Socialist price controls will do a lot of left-wing damage to the healthcare system. And of course we're not going to be calling up a bill like that," McConnell told Politico in an interview on Oct. 17. 
In a response to Politico, a spokesman for House Speaker Nancy Pelosi, D-California, used Trump's own call for reforms against McConnell. 
"Senator McConnell is going to have a hard time explaining why he wants Americans to keep being ripped off by big drug companies that are charging less for the same drugs in other countries. President Trump has said that we should be negotiating prescription drug costs 'like crazy,' and it's clear that Mitch McConnell is the biggest obstacle in the way," Henry Connelly, a spokesman for Pelosi, told Politico. 
According to a review of Federal Election Commission filings by the investigative news website Sludge, from July 1 to Sept. 30 "McConnell's joint fundraising committee and campaign committee raised $195,300 from executives and PACs of pharmaceutical companies." 
McConnell, who is up for reelection, received $85,000 during the first half of the year from pharmaceutical companies, according to USA Today. 
Print this piece
Alabama may need 2,500 more ventilators. It's having to compete to get them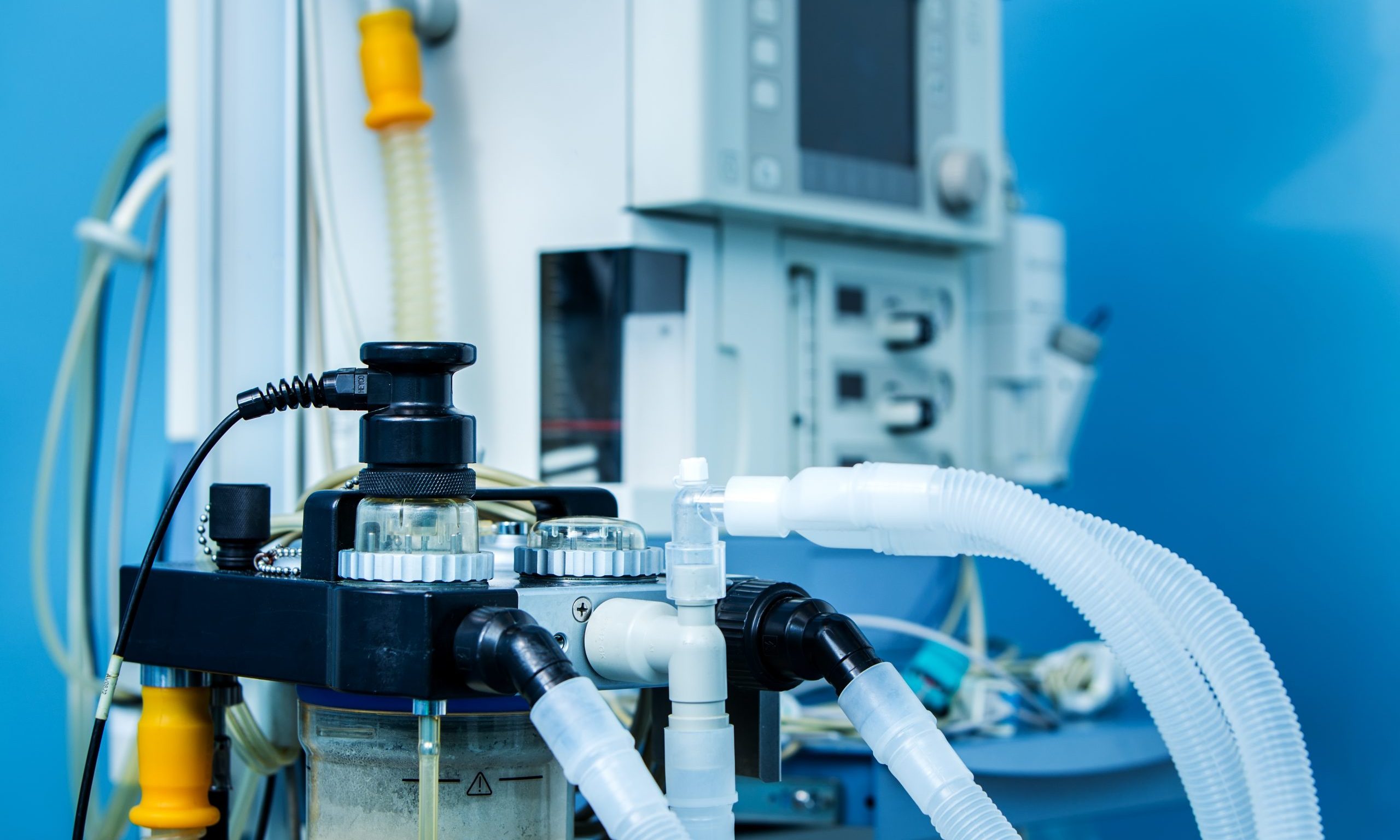 Alabama may need 2,000 more ventilators than it has, and it's being forced to compete with other states to get them on the private market.
State Health Officer Dr. Scott Harris said Friday that the Alabama Department of Public Health is attempting to source its own ventilators as a number of hospitals in the state are already struggling and asking for more.
The state requested 500 ventilators from the federal government through the Department of Health and Human Services and the national strategic stockpile. It asked for 200 of them to be delivered urgently.
"HHS has indicated that they're not going to fulfill that anytime soon because they're still taking care of places like New York City," Harris said in an interview with APR.
When Alabama nears an expected surge — say 72 hours before hospitals are expected to be overwhelmed with patients requiring life support — they may be able to make the extra ventilators available.
So Alabama, like a number of states, is being forced to try to source ventilators on its own through the private market, where hundreds of hospitals, all the other states and other countries are trying to do the same.
Harris said he signed a purchase order Thursday for 250 more ventilators.
"We're waiting to see, and then there are others that we're waiting to hear from," Harris told APR. "We're doing our best to try to source these in any way that we can."
"We're attempting to source those ourselves, but as you know, all the states are looking to source their own and in some measure competing with each other," he said a press conference Friday evening when Gov. Kay Ivey announced a shelter in place order.
Alabama Sen. Doug Jones said Thursday that Alabama will likely make additional requests, but there are only 10,000 ventilators in the national stockpile and in the U.S. Department of Defense surplus. And with every other state in the country also requesting these supplies, the federal government has said that states should not rely on the national stockpile to bolster their ventilator capacity.
By Friday, nearly 1,500 people were confirmed positive with the virus. At least 38 have died. Dire models from the Institute for Health Metrics and Evaluation at the University of Washington — models that influenced the state's decision to issue a stay-at-home order — project that by mid-April, Alabama could have a massive shortage of ventilators and hospital beds.
"The timeline I think makes sense and the time when we're expected to have a surge is the part that was most useful to us," Harris said. "We've been trying very hard to get an order in place with regards to this surge that we expect to happen."
The model estimates that Alabama could have a shortage of 20,000 hospital beds, 3,900 intensive care beds and more than 2,000 ventilators.
At least 3,500 ventilators would be needed at the peak of the COVID-19 outbreak in mid-April, according to the IHME model. Last month, Alabama Hospital Association President Donald Williamson said the state has a surge capacity of about 800.
The same model projects that about 5,500 people could die from COVID-19 in Alabama by August. However, the model is live and is regularly adjusted. Earlier this week, it suggested that 7,000 people could die by August.
Harris said the state, over the past couple of weeks, has added a few hundred additional ventilators to its capacity by converting anesthesia machines and veterinary ventilators for use on those infected with the coronavirus.
"Yet, even with adding all of those ventilators, going up by a few hundred units, which means to tell you that we're still using around the same percent of all of our ventilators even though the number [of ventilators] is going up," Harris said. "So we know that there are more patients on ventilators."
The state health officer said some hospitals in the state are already struggling but others are cooperating to share resources.
"They are really working hard to make sure that they have what they need, and we're trying very hard, along with the governor's office, to make sure that Alabama has enough inventory," Harris said.
Print this piece