Byrne says Democrats are "feeling the heat" on impeachment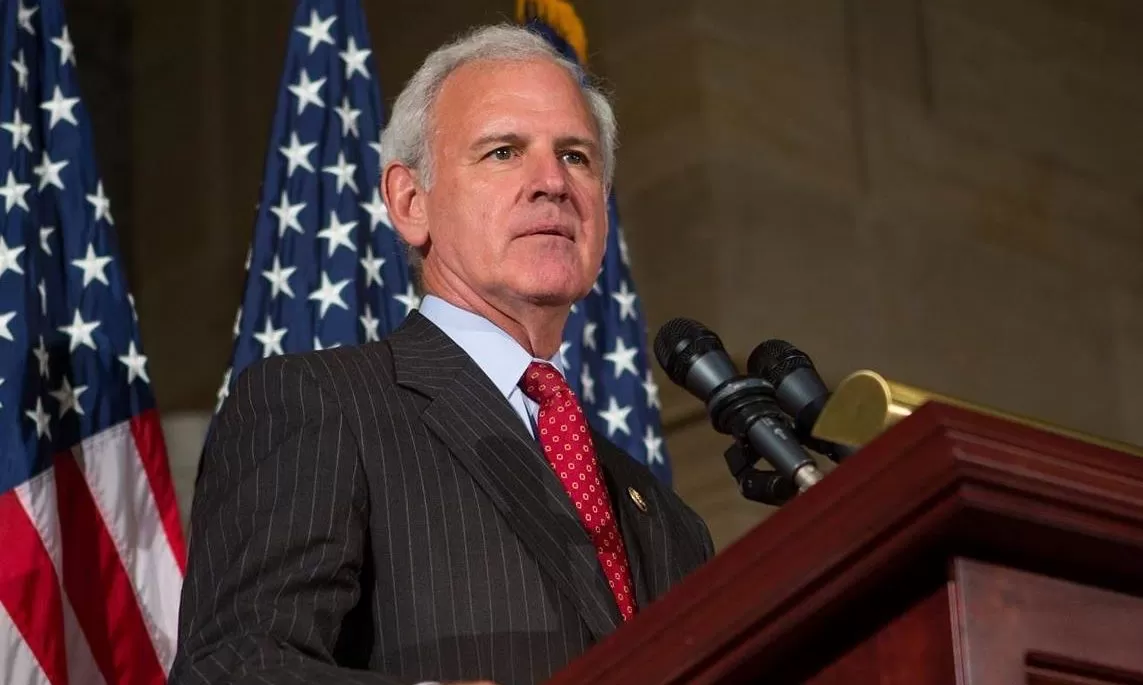 Congressman Bradley Byrne, R-Montrose, commented on Speaker of the House Nancy Pelosi's, D-California, announcement that the House will hold a vote on Thursday to formalize the impeachment inquiry. Byrne said that Pelosi made the decision "after feeling the heat from me and my Republican colleagues."
"Pelosi's belated decision to hold an impeachment vote after feeling the heat from me and my Republican colleagues confirms the illegitimacy of the Democrats' impeachment sham," Byrne said. "After 34 days of lies, leaks and misinformation, Democrats' move to legitimize their tainted process is too little too late."
"While I'm proud to have played a role in forcing Democrats to acknowledge their process was unfair, the materials obtained through Adam Schiff's secret proceedings are completely tainted and cannot be used," Byrne asserted. "I will not stop fighting against ongoing Democrat efforts to withhold facts and obscure the truth from the American people."
Last week Congressman Byrne and a group of Republicans entered the Capitol basement room where Congressman Adam Schiff (D-California) and his House Intelligence Committee were holding secret impeachment proceedings behind closed doors. Hours later, Intelligence Committee Chairman Schiff announced that impeachment proceedings would be made public at a future date.
2020 National Trump Victory Finance Committee member Perry O Hooper Jr. told the Alabama Political Reporter that even if the President were impeached, be believes there is little chance of his being removed by the Senate.
"I was recently in a dinner meeting with the Senate Republican Leadership. To a man they agreed that even if the house voted to send articles of impeachment to the Senate, they would be dead upon arrival," Hooper said.
"It takes a simple majority in the House to impeach the president which the Democrats can do on their own," Hooper explained. "Conviction in the Senate is a whole different matter. It takes a 2/3 vote. A certain biblical location would have to freeze over before that happens"
Hooper called the impeachment inquiry a "partisan witch hunt" and said that it is distracting Congress from important work including: passing USMCA the new trade agreement between Canada Mexico and the US and funding for the military and other important appropriations.
"The Democrats know that none of their weak socialist candidates can beat the president next November so impeaching the President in the house is just a futile attempt to make the President look bad. The real loser, you and me," Hoope said.
Byrne is a candidate for the U.S. Senate seat currently held by Doug Jones (D).
Print this piece
Lawmaker files bill to ban treatments for transgender kids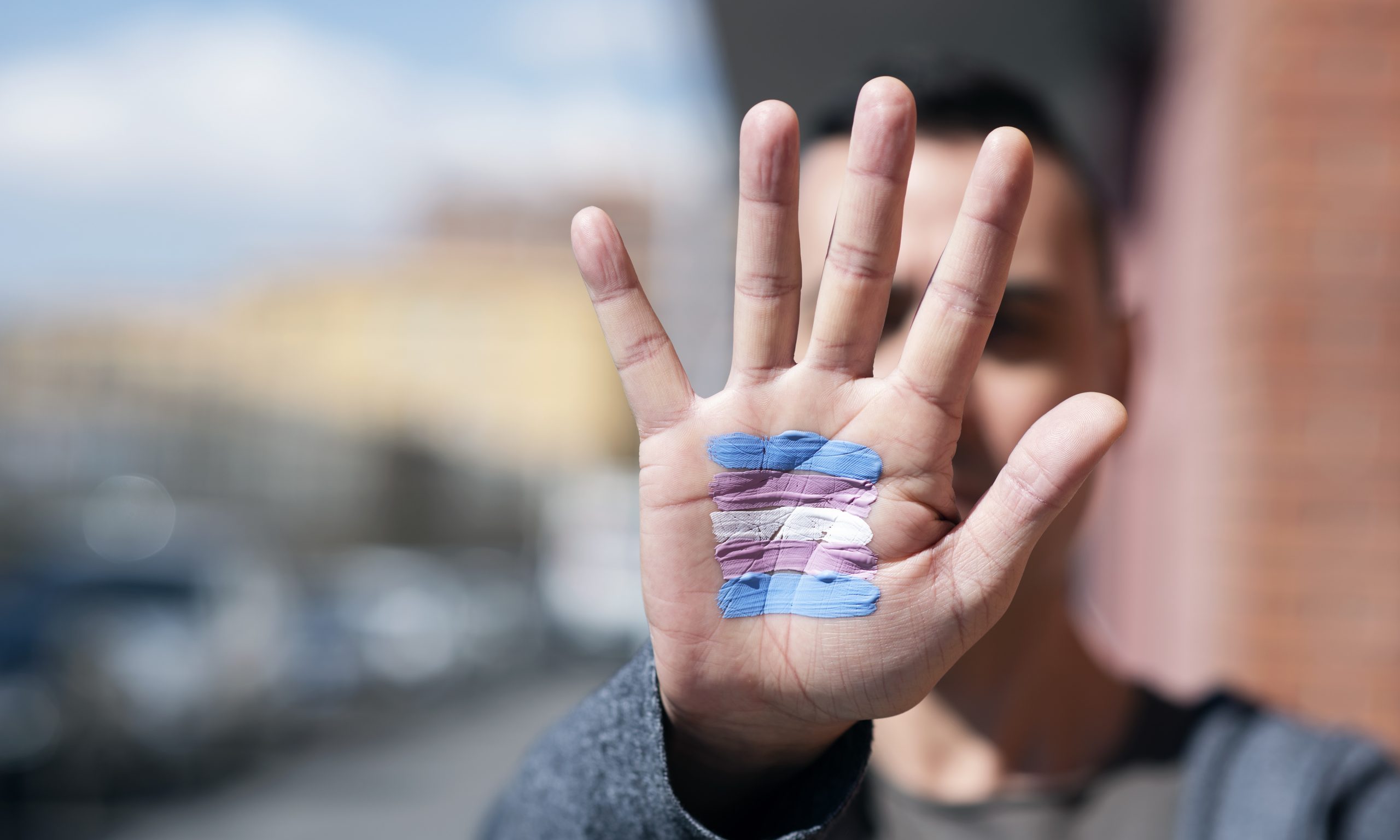 Republican Wes Allen, R-Troy, filed a bill to prevent doctors from providing hormone replacement therapy or puberty suppressing drugs to people younger than 19 who identify as transgender.
HB303, the Alabama Vulnerable Child Compassion and Protection Act,  would make it a Class C felony, punishable by up to 10 years in prison, for doctors to prescribe puberty-blocking medications or opposite gender hormones to minors. Allen's legislation would also ban hysterectomy, mastectomy or castration surgeries from being performed on minors.
"I was shocked when I found out doctors in Alabama were prescribing these types of drugs to children," Allen said in a news release. "This is something you hear about happening in California or New York but it is happening right here in Alabama and it's time we put a stop to that practice."
Allen said that children experiencing gender dysphoria are struggling with a psychological disorder and that they need therapeutic treatment from mental health professionals instead of medical intervention that would leave their bodies "permanently mutilated." 
"These children are suffering from a psychological disorder, just as someone who is suffering with bipolar disorder or schizophrenia but we treat those patients and try to help them. We should treat these psychological disorders as well."
In 2018, a policy statement from the American Academy of Pediatrics (AAP) said that:
"Transgender identities and diverse gender expressions do not constitute a mental disorder; 

Variations in gender identity and expression are normal aspects of human diversity, and binary definitions of gender do not always reflect emerging gender identities; 

Gender identity evolves as an interplay of biology, development, socialization, and culture; and

If a mental health issue exists, it most often stems from stigma and negative experiences rather than being intrinsic to the child"
The World Health Organization (WHO) announced in 2018 that it was removing "gender identity disorder" from its global manual of diagnoses and reclassify "gender identity disorder" as "gender incongruence," which is now listed under the sexual health chapter rather than the mental disorders chapter. 
In a 2018 interview, Dr. Lale Say, a reproductive health expert at the WHO, said that gender incongruence was removed from the list of mental health disorders because "we had a better understanding that this was not actually a mental health condition and leaving it there was causing stigma. So in order to reduce the stigma, while also ensuring access to necessary health interventions, this was placed in a different chapter."
In 2012, the American Psychiatric Association revised the Diagnostic and Statistical Manual of Mental Disorders (DSM) to remove the term "gender identity disorder" from the manual and add the term "gender dysphoria."
Allen's bill will be considered by the Alabama House of Representatives in the coming weeks.
Print this piece