Is Session in or out? Insiders say probably in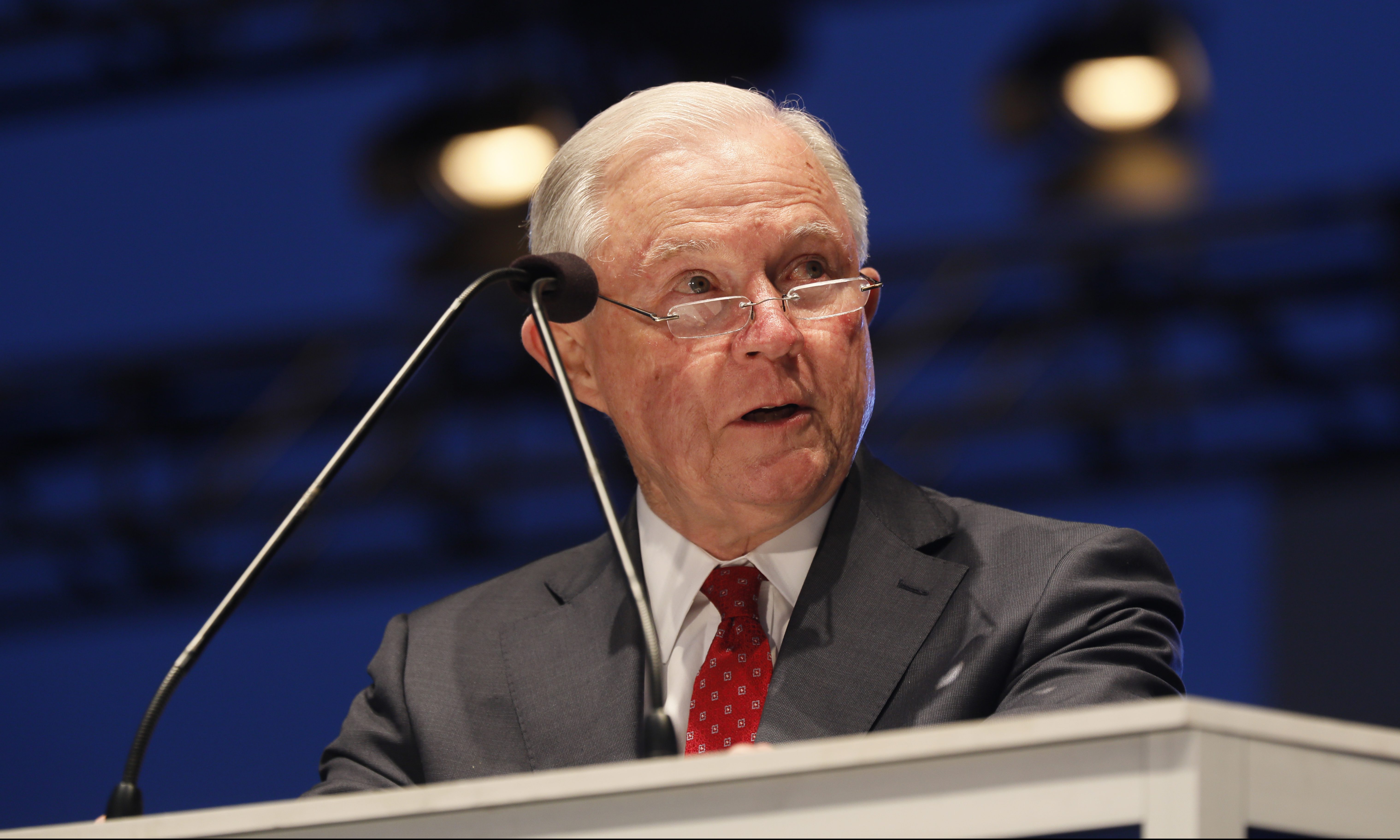 Rumors that former U.S. Senator Jeff Sessions may enter the race to retake his old Senate seat is sending panic through the political landscape as politicos of all stripes scramble to understand what happens next.
Those close to Sessions said he has not made a final decision, but he is leaning strongly toward running.
Recent internal polling shows a path to victory for Alabama's former junior senator, who left the political stage under siege from President Donald Trump.
Perhaps the most significant factor is a change of heart by Sessions' wife, Mary, who insiders say is now behind him moving to reclaim his old Senate spot.
Sessions left his Senate position after nearly two decades to serve as Trump's attorney general. After Sessions recused himself following the appointment of a special prosecutor to investigate Russian interference in the 2016 presidential campaign, Trump became increasingly and publicly hostile toward Sessions.
On Monday, Sessions' allies floated a trial balloon at Politico, which reported, "Former Attorney General Jeff Sessions is strongly considering jumping into the race for his old Senate seat in Alabama."
There was no immediate reaction from Trump or his allies on speculation that Sessions might run.
Statewide, there is a concern that a presidential tweetstorm could turn the currently quiet Senate race into the type of national embarrassment that saw Democrat Doug Jones defeat Republican Roy Moore in the 2017 special election.
Rep. Bradley Byrne, who is seeking the Republican Senate nomination, told Politico on Tuesday that he would remain in the race even if Sessions decides to enter the contest.
Former Auburn football coach Tommy Tuberville told Fox Business host Stuart Varney, "Jeff Sessions had a chance to stand and defend the president, and he failed."
While President Trump chastised Sessions for his recusal, it was backed by a department of justice opinion as well as the former senator's colleagues.
Reportedly, Sessions spoke with Tuberville and Byrne last week to inform them he might enter the race.
Sessions reportedly is meeting with support staff, which could mean an announcement is imminent.
Republican qualifying ends Oct. 8.
Tuberville: "There is no doubt. We have got to play football"
Former Auburn head football coach and GOP Senate candidate Tommy Tuberville said "we have got to play football" in an interview on Fox News when host Dana Perino asked Tuberville if college football should be played this year.
"Oh, there is no doubt, Dana, we have got to play football," Tuberville said. "I know this is serious. The virus is serious. I have had friends sick in intensive care. I have actually lost a friend."
"Let me tell you for every one person that has been sick 33 people in this country have been affected economically, socially, mentally," Tuberville added. "We have got to get back to a normal life. We put men on the moon. We have got to be able to put our kids in a school, keep 'em protected, be socially responsible; but we have got to get back to school and a normal life."
Tuberville warned that if we don't get back to normal life, "our kids are the ones who are going to be affected if we don't get back to playing football and sports and learning from each other."
Perino asked if college athletes should be in some sort of a bubble like the NBA or Major League Baseball.
"Dana, what you got to remember is that high school kids and college kids all summer have been working with each other against each other dressing in dressing rooms," Tuberville explained. "They have been around each other. It is like a big family. There is nobody more protected than college athletes and really high school athletes. They have got doctors. They have got ways to wash their clothes that are disinfected."
Tuberville said that sports teams are used to dealing with infectious diseases.
"We always have to fight the flu," Tuberville said. "He had to fight staph infections. Those things are going to be there. They are going to be there forever."
"We have got to fight back against this virus," Tuberville said. "If it hits us hard we have got to take a step forward, and we can't keep moving backward. What if this thing is still with us three years from now? We have got to move this country forward and what better way than to go back to school. Protect our kids."
"If you don't what to go to school, you don't have to go," Tuberville said. "Same thing with football. If you don't want to play you don't have to play."
"We have to get back to a normal life, but protection is the number one key," Tuberville said. "And people are going to get infected and we can't back up from it. Take em out like we did when I coached."
Tuberville is the former head coach at Mississippi, Auburn, Texas Tech and Cincinnati.
The Ivy League, Big 10, MAC, PAC 12, SWAC and Mountain West Conferences have all voted to postpone the 2020 college football season to the spring. Many college football analysts are skeptical that there will ever be a spring season. That would mean play 22 college football games in one calendar year dramatically increasing injury risk.
The SEC, Big 12, and ACC have all announced their intention is to move forward with the college football season.
Tuberville on social media has slammed his opponent, incumbent Sen. Doug Jones, D-Alabama, for not voicing his support for playing football this fall.
"By not voicing support for providing teams that want to play with the opportunity to play, Doug Jones has once again failed to stand with the beliefs and desires that most Alabamians hold," Tuberville said.
Tuberville and Jones will be on the Nov. 3 General Election ballot.