Opinion | Light being shown on Poarch Creek gambling casino monopoly in the Heart of Dixie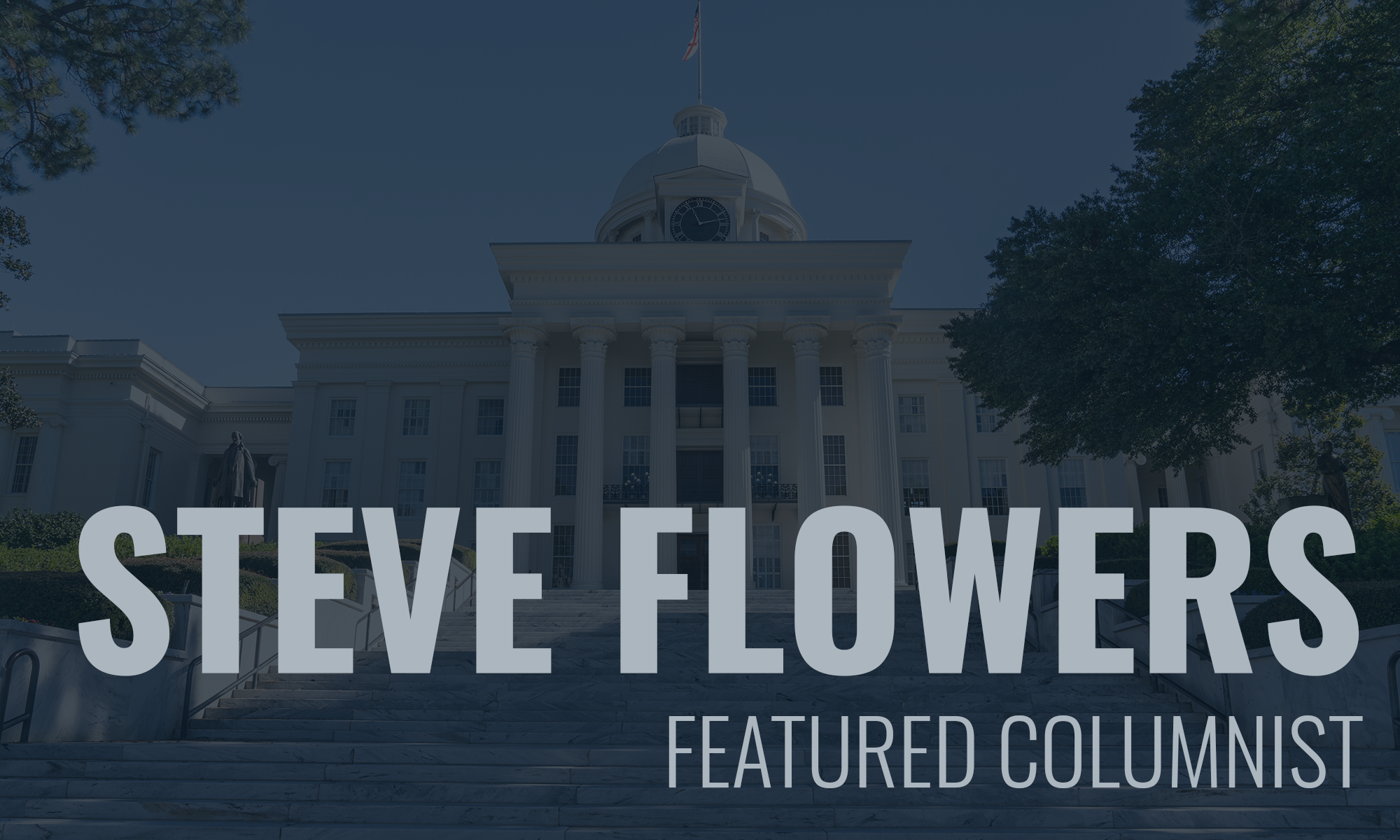 Recently an organization was formed with the name, "Poarch Creek Accountability Now."  This nonprofit group is headed by former 40-year veteran State Senator Gerald Dial, who retired from the Alabama Senate in 2018.
The stated goal of this nonprofit group is to spread the true and accurate information about the Poarch Band of Creek Indians and their gaming revenue and expenditures.  Dial says it is time to point out the unfairness of their operation. "They make billions upon billions in this state and pay zero in taxes," said Dial.  He said, and rightfully so, "that's not right."
Dial continued, "We just want to make sure that the general public is aware of the true facts about the Poarch Creek Indians. The PCI Gaming syndicate is using the vast revenues collected in Alabama on nontaxed gambling and using these Alabama dollars to purchase the Sands Casino in Pennsylvania for $1.3 billion and then the Alabama tribe would begin a $250 million renovation of their Pennsylvania Casino."
Dial says that while the Alabama Tribe makes this out-of-state $1.5 billion investment with Alabama money, the Pennsylvania casino will be taxed at a 16 percent onsite gaming fee and 54 percent of online profits.
It is no secret that during the past legislative session, the PCI lobbyists worked to kill a Lottery Bill that would have allowed Alabamians the right to vote on a lottery.  It is good that Senator Dial and fair-minded Alabamians are shedding light on this unfair and some say un-American advantage and gravy train that the Poarch Creek casinos have acquired in our state.  It is not only unfair, it is dangerous.  The unimageable profits being accumulated by these shadowy operations allow them to contribute large amounts of campaign money to legislative candidates, mostly incumbents, which in turn allows them to accumulate immense power politically. This is evidenced by their ability to kill Alabamian's right to vote to have a simple lottery.
These Indian Casinos were created by the Abramnoff and Scanlan corruption scandal.  Several years ago these two bagmen came to Washington with a Brinks truck full of money.  Congressional testimony indicates that it came from Las Vegas as their way of spreading these casinos nationwide.  Scanlan and Abramnoff went to jail, but the Indian casinos were granted asylum and sanctified their once native lands to open casino gambling operations.
They took full advantage of those new federal laws here in Alabama.  Most of the land in the state prior to our statehood was occupied by the Creek Indians. History reveals that our Creek Indians were done wrong.  What Andrew Jackson "Ole Hickory" did to the Creek Indians in Alabama was inhumane to say the least, and most would call it a barbaric massacre.  How those few who survived his sword made it to Oklahoma was a miracle.
However, the Creeks were not the only ones slaughtered by "Ole Hickory" during that time frame. As soon as he got through with the Creeks, he traversed down the Mississippi River and did it tenfold to the British Red Coats in New Orleans in 1812.  There were very few survivors of Jackson's savage victory over the British.  He made sure that the Indians and the British knew that this was the land of some tough new American frontiersmen and they were led by one tough as nails, take no prisoners leader.
There are some folks with British ancestry who should be asking for some reparations after what Jackson did to their ancestors.  The Creek Indians left in Alabama got their reparations from the Abramnoff/Scanlan Federal Deal. With that grant came some inherent federal protection from taxation along with their casinos.  However, states like Alabama should not allow them to have a monopoly.
Let me give some legislators an idea on how to extract a little well-deserved penance from these greedy PCI gaming operations in the state. My guess is that the roads leading to their shiny, gold plated, gambling palaces are state roads.  What would be wrong with making those roads toll roads and charge a $100 fee to pass through to the casino and prohibit any other road being built parallel to our state toll road?
I bet that toll fee would give us the same amount of revenue as a lottery. You can bet your bottom dollar that Huey Long or Lyndon Johnson would take that approach to those arrogant, money grubbing, power mongering casinos.
See you next week.
Steve Flowers is Alabama's leading political columnist. His weekly column appears in over 60 Alabama newspapers. He served 16 years in the state legislature. Steve may be reached at www.steveflowers.us.
Opinion | The emperor has no votes
The outcry of illegalities over the recent election is simply the latest example of just how far they'll go.
Two-and-32. That's the record of the super-fantastic "strike team" of "elite" attorneys representing the Donald Trump campaign in various lawsuits around the country that contest the outcome of the U.S. presidential election.
For a refresher: Joe Biden won that free and fair election in a landslide and will be the next president of the United States. The end.
In case after case after case, despite what the president has tweeted and despite what enablers and spineless politicians have helped him push, the Trump elite attorney strike team has failed to offer even the slightest bit of proof of the grand fraud that Trump has repeatedly claimed on Twitter or that his "dye hard" personal attorney, Rudy Giuliani, has screeched about during insane, "Veep"-like press conferences. (Have you ever witnessed a stranger, more disturbing image than that of "America's mayor," wild eyed and ranting, with his cheap hair dye running down his face as if his ears were bleeding?)
In fact, in the overwhelming majority of the cases filed by strike team Trump, the team has been forced to admit to judges that they have no evidence of fraud or that they're not able to claim fraud.
It's pathetic that we're still doing this — that the transition to a new administration is being held up by this band of grifters looking to squeeze one last drop of donations from the marks who have already forked over so much to this long-running American con.
That's all this is.
The entire Trump presidency has been exactly this — a con game to enrich him and his closest business partners. To that end, it has been highly successful.
It has also been successful in turning seemingly rational people into googly-eyed yes men willing to sully themselves for a taste of the political fortune or fame that comes with being near the presidency.
It is, to be honest, shocking the ease with which so many in the highest offices of our federal and state government have been convinced to denounce reality and make fools of themselves to ensure they either benefit from being in the cult's favor or at least not being a target of the cult.
The outcry of illegalities over the recent election is simply the latest and most horrific example of just how far they're willing to go and how little of America they truly hold sacred.
Alabama's Secretary of State John Merrill, for example, has given media interviews in which he willingly passed along wild, long debunked conspiracy theories of Biden getting thousands of votes at once, and how there's no explanation for it. And yet, there was an explanation — one that had been given over and over and over.
Alabama congressman Mo Brooks, a man who so frequently buys into rightwing conspiracies that he almost certainly has purchased an extended warranty for all of his cars, sent a bat-guano insane letter to a constituent this week in which he laid out how "socialist Democrats" were able to "steal" the election through massive fraud and how Republicans in Congress can steal it back.
One of the means by which this election was stolen, according to Brooks, was by excluding Republican poll watchers. None were excluded. And the strike team has now dropped that line of attack altogether.
Brooks and Merrill aren't alone, however. Up and down the line, Alabama GOP officials and the media mouthpieces they pay to amplify their idiotic ideas have gone full in on this idea of fraud, even when other Republicans — like that poor secretary of state in Georgia — were trying desperately to tell them it wasn't real.
Honestly, it's like Hans Christian Andersen's "The Emperor's New Clothes" is being played out in real life, right in front of us. Only, the swindlers became the emperor.
Trump and his minions continue to walk around stark naked while insisting that he has on the most beautiful, perfect clothing in the whole world. And there's this one group of people who are buying it. And then there's this whole other group who know full well that this guy is buck naked but they're too afraid of alienating the first group, even if it means undermining the cornerstone of American democracy.
In the meantime, the swindlers just keep sending out fundraiser emails. Because, again, that's all this is.
Look at the frivolous lawsuits and how thoroughly Trump's strike team has been embarrassed in every courtroom so far. This isn't about winning or about massive fraud or about correcting problems in the election system. It's about money. Pure and simple.
Finally, late Thursday, two influential Republicans, Sens. Mitt Romney and Ben Sasse, said what we all know.
Sasse said the lawyers have "refused to actually allege grand fraud." He was also critical of the strike team's tactics.
Romney said Trump was trying to "subvert the will of the people." And he said he couldn't imagine "a worse, more undemocratic action by a sitting American president."
Hopefully, that will open the floodgates for a river of sanity and basic common sense. Because the longer this goes on, the more likely it is something catastrophic takes place.
It's not too late yet for the president to put some clothes on.