Rogers: Deaths of Baghdadi and Muhajir are a one-two punch to ISIS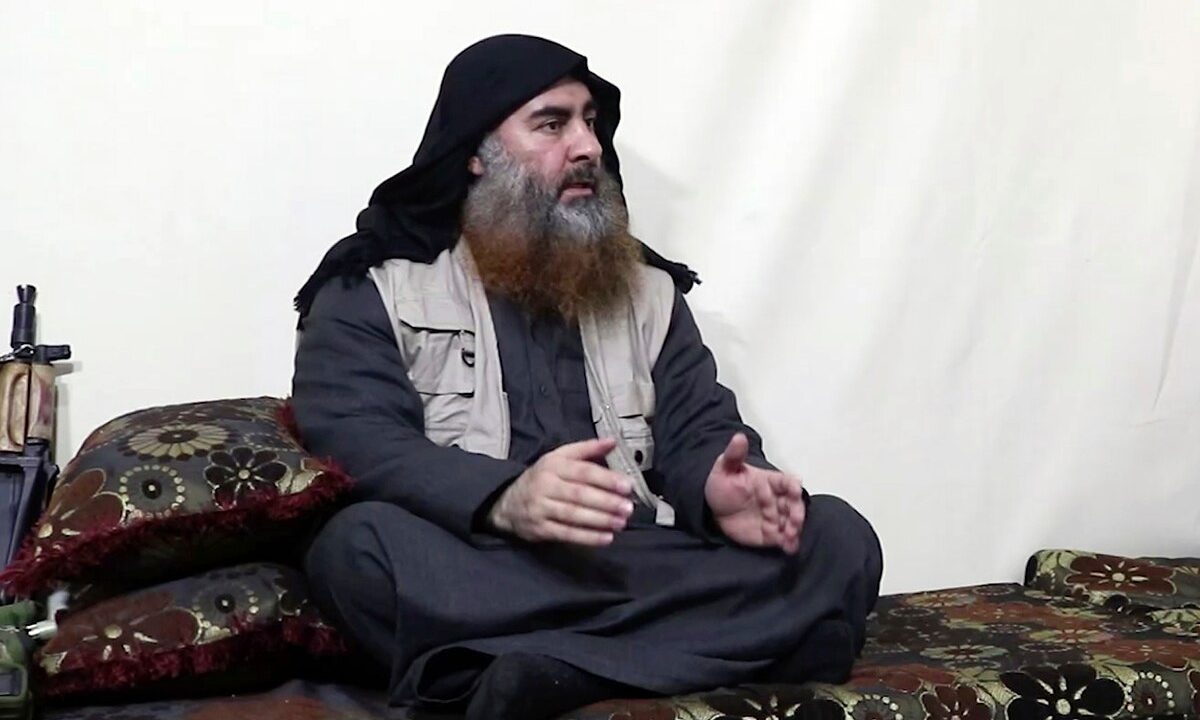 Tuesday, Congressman Mike Rogers, R-Saks, commended President Donald Trump following the President's announcement that U.S. forces have killed Abu Hassan al-Muhajir, a possible successor to Abu Bakr al-Baghdadi, just hours after our forces in Syria hunted down and killed al-Baghdadi, the longtime leader of Isis.
"The deaths of Baghdadi and Muhajir are a one-two punch to ISIS," Rogers said. "I commend President Trump and Secretary Esper for capitalizing on new and rapidly developing intelligence to target and remove remaining ISIS leadership. Muhajir's death makes clear our fight against ISIS is not over."
On Tuesday, Pres. Trump announced Muhajir's slaying on Twitter, "Just confirmed that Abu Bakr al-Baghdadi's number one replacement has been terminated by American troops. Most likely would have taken the top spot — Now he is also Dead!"
Late Monday, a senior State Department officer confirmed to reporters that the ISIS spokesman was killed by U.S. troops working closely with Syrian Democratic Forces troops. SDF commanding General Mazloum Abdi had announced the slaying of Muhajir earlier that day.
The Administration was still basking in the glory of the news that al-Baghdadi had been killed.
Tuesday, Vice President Mike Pence (R) told troops at Fort Hood, "It's a special privilege for me to be able to stand before each of you today. Because this past Sunday was a great day for America. It's amazing. Thanks to the courage and professionalism of our Special Forces and thanks to the decisiveness of your Commander-in-Chief, the world's number-one terrorist leader was brought to justice. The leader of ISIS, Abu Bakr al-Baghdadi is dead."
"Now, we're grateful for everyone who made this possible," Pence added. "We're grateful for our intelligence community and all those who made this mission a success. But I have to tell all of you, to join President Trump in the Situation Room, Saturday night, and watch in real time as U.S. Special Forces descended on al-Baghdadi's compound, executing their mission the Commander-in-Chief gave them flawlessly made me proud to be an American. Our troops, as the President Trump said, were "incredible. And by taking out the leader of ISIS, we've made measurable progress in the fight against radical Islamic terrorism. But as the President made clear, and all of you know, the United States of America will never relent in our commitment "to the enduring and total defeat of ISIS and any terrorist organization" that threatens our country."
"I know I don't have to tell any of you that the fight against terrorism goes on," Pence continued. "And III Corps is playing a leading role in our 76-nation coalition to defeat ISIS. In fact, III Corps was there, when by March of this year, our Armed Forces claimed the last inch of territory under the black flag of ISIS. The ISIS caliphate's territory was defeated. As I stand here today, hundreds of your brothers and sisters in arms are deployed in that region, even as we speak."
"The U.S. forces remaining in Syria have a multi-pronged mission of protecting critical infrastructure, working with partners to gather intelligence, and executing counterterrorism missions," Rogers said. "Maintaining these efforts is vital to the continued fight against ISIS and regional stability."
Congressman Mike Rogers is the Ranking member of the House Homeland Security Committee and is a senior member of the House Armed Services Committee, He is presently in his ninth term representing Alabama's Third Congressional District.
(Original reporting by NBC News' Allan Smith contributed to this report.)
Jones introduces bill to encourage investments in minority-serving banks
"One of the biggest hurdles for minority entrepreneurs is access to capital," Jones said.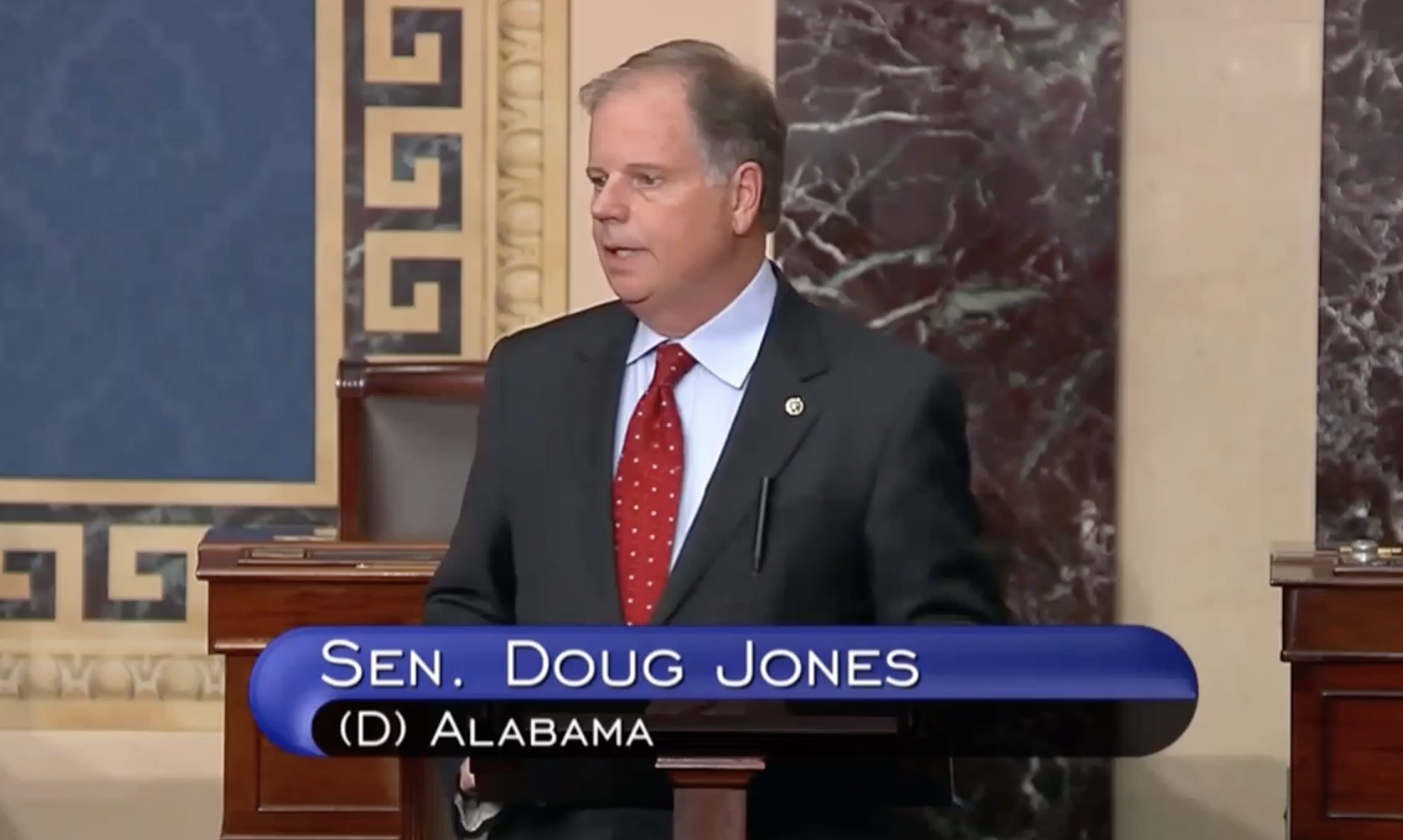 Alabama U.S. Sen. Doug Jones, D-Alabama, on Tuesday introduced legislation that would encourage investments in banks that serve minority communities.
"One of the biggest hurdles for minority entrepreneurs is access to capital," Jones said in a statement. "That's why this bill is so important. Increasing access to capital at the banks that serve minority communities will help expand financial opportunities for individuals and business owners in those communities."
Jones, a member of the Senate Banking Committee, in April urged the Federal Reserve and the U.S. Treasury to support Community Development Financial Institutions and minority-owned banks disproportionately affected by the COVID-19 pandemic, and he threw his support behind more federal funding for small community banks, minority-owned banks and CDFIs during the recent Paycheck Protection Program replenishment.
According to a press release from Jones's office, the bill would attract investments to those financial institutions by changing rules to allow "minority-owned banks, community banks with under $10 billion in deposits" and CDFIs to accept brokered deposits, or investments with high interest rates, thereby bolstering those institutions and encourage them to invest and lend in their communities.
It would also allow low-income and minority credit unions to access the National Credit Union Administration's Community Development Revolving Loan Fund.
"Commonwealth National Bank would like to thank Senator Jones for his leadership in introducing the Minority Depository Institution and Community Bank Deposit Access Act. As a small Alabama home grown institution, this proposal will allow us to accept needed deposits without the current limitations that hinder our ability to better serve the historically underserved communities that our institutions were created to serve. We support your efforts and encourage you to keep fighting the good fight for all of America," said Sidney King, president and CEO of Commonwealth National Bank, in a statement.
"The Minority Depository Institution and Community Bank Deposit Access Act is a welcomed first step in helping Minority Depository Institutions like our National Bankers Association member banks develop the kinds of national deposit networks that allow our institutions to compete for deposits with larger banks and to better meet the credit needs of the communities we serve. The National Bankers Association commends Senator Jones' leadership on this issue, and we look forward to continuing to engage with him on the ultimate passage of this proposal," said Kenneth Kelly, chairman of the National Bankers Association, in a statement.
A recent report by the Brookings Institute highlighted problems minority-owned businesses had accessing federal COVID-19 relief aid from PPP loans. Researchers found that it took seven days longer for small businesses with paid employees in majority Black zip codes to receive PPP loans, compared to majority-white communities. That gap grew to three weeks for non-employer minority-owned small businesses, the report notes.
The report also states that while minority-owned small businesses, many of which are unbanked or under banked, get approximately 80 percent of their loans from financial technology companies and online lending companies, fintechs weren't allowed under federal law to issue PPP loans until April 14.