Analysis | New lawsuit exposes troubling issues, possible criminal acts at LEAD Academy
The administration at LEAD Academy tried to prevent students with learning disabilities from enrolling. LEAD board president Charlotte Meadows and another board member controlled a private bank account. Meadows used the school to run her campaign for the Alabama House and directed school funds to her campaign manager and her niece. Teachers and other employees at the school haven't been paid money they were promised, and LEAD officials attempted to alter contracts several weeks, even months, after the employees began working. 
Those are just some of the allegations made in a fraud and breach of contract lawsuit filed on Thursday by former LEAD principal Nicole Ivey. 
Those allegations were largely confirmed by current and former LEAD teachers, who spoke to APR in recent days, and who presented even more issues that they've encountered at Montgomery's first charter school. 
I wrote about many of Ivey's allegations several weeks ago, following her departure from the school. But some of the most damning revelations in her lawsuit were simply unconfirmed rumors at the time. 
Now, however, they are laid bare in a court filing, and they are being discussed openly among the staff members of LEAD, including several who are no longer at the school (APR has learned that six teachers and one nurse have left the school since the school year began in August).
Ivey's position was filled by Ibrahim Lee, and that hire possibly violates Alabama ethics laws. Lee was a member of the Alabama Charter School Commission, which has oversight of all charter schools, including LEAD. On several occasions, Lee voted on matters involving LEAD and played a role in the school being allowed to open. 
According to the applicable ethics laws, which are part of the state's "revolving door" ban, that level of oversight should disqualify Lee from being hired by LEAD, or any other charter school in the state, for two years. The reason for such a ban is that it prevents elected or appointed officials, who are in a position of oversight, from providing favorable decisions or votes in the hopes of being offered a lucrative job by an entity or business that person is regulating.
If he is allowed to hang around, Lee will inherit a mess, according to Ivey, who said she was constantly overruled in that job by Meadows and Soner Tarim, who operates the company, Unity School Services, which was hired to serve as a sort of central office for LEAD. Despite a clear provision in LEAD's application to the commission which prohibits board members from being involved in the daily functions of the school, Ivey said Meadows was there every day, making decisions and usurping Ivey's power.     
But while all of that was bad enough, the most startling allegations from Ivey — and supported by at least two other teachers — are that Meadows and other LEAD administrators have actively worked to deter students with special needs from enrolling at LEAD, and that they've also attempted to push special needs students out. 
Why? For money, of course. 
Ivey claims in her lawsuit that eliminating as many special needs students as possible increases revenue for the school tremendously, because LEAD won't have to spend dollars on hiring personnel required by federal laws to educate those students. So, Ivey says, Meadows and Tarim have attempted to deter or push out all special needs students. 
The school has done this, according to Ivey, by simply not attempting to follow federal laws and by not providing the special needs students with a proper education. 
"Tell them they can't come here," Meadows is alleged to have said about special needs students, according to Ivey's lawsuit. That comment was made prior to enrollment opening and was, according to the lawsuit, made in front of several staff members. 
The awfulness doesn't end there. 
Ivey also accuses Meadows and another board member, Lori White, of mishandling school funds, including a $200,000 donation from the Montgomery County Association of Realtors. Ivey said half of that money went into a "foundation account," which is controlled exclusively by Meadows and White. 
Ivey said she didn't know what happened to that half of the money, but that it had not been expended to aid students at LEAD. 
But Ivey does know where some other LEAD money went — into the pockets of people close to Meadows. 
Ivey said Meadows' father, Charles Borden, was a constant presence at the school, and that school faculty were forced to attend a training session at his lake house. (A lake house where several Confederate flags were prominently displayed.) Ivey hinted that Borden could have been paid from the "foundation" account. 
Meadows also skirted state bid laws, according to Ivey's lawsuit, by hiring her niece to provide professional development and website creation. If that wasn't bad enough, Meadows also directed staff, according to Ivey's lawsuit, to purchase all supplies through Imperial Dade company, whose sales rep for that area is Megan Rhea Lewis — Meadows' campaign manager. 
It's worth pointing out, again, that numerous people attempted to stop this debacle of a school from opening, including the National Association of Charter School Authorizers. The NACSA essentially flunked LEAD's application in all three of the major areas of function that it reviews. In doing so, the NACSA noted LEAD's lack of proper special education instructors and questioned oversight of the school's financials. 
Ivey and the other teachers who spoke to APR have called the school and its management team a "nightmare." In addition to the stated problems, they also talked about constant issues with paychecks. For example, multiple teachers said they received significantly less pay than originally promised. 
Teachers have not received promised compensation for training just prior to the school year, several teachers said. And promised benefits still haven't shown up, two months into the school year. 
The results are what you'd expect: nearly one-third of LEAD's faculty has resigned since the start of the school year and several students have disenrolled as well. One parent who wrote to APR said that when she finally had enough of the dysfunction and went to LEAD to remove her son, the front office workers admitted to her that they never received her child's transcripts or birth certificate. 
"They hadn't even verified that he was in the right grade or what his name was," the parent wrote. "When we withdrew, not a single question was asked — not why, or can we have a discussion. Nothing. I signed a single piece of paper and we left. The one thought I had leaving there was: this place needs to be shut down."
Alabama declines to release COVID-19 data associated with child care centers
APR has asked for that data and whether ADPH was aware of the number of cases associated with child care centers statewide.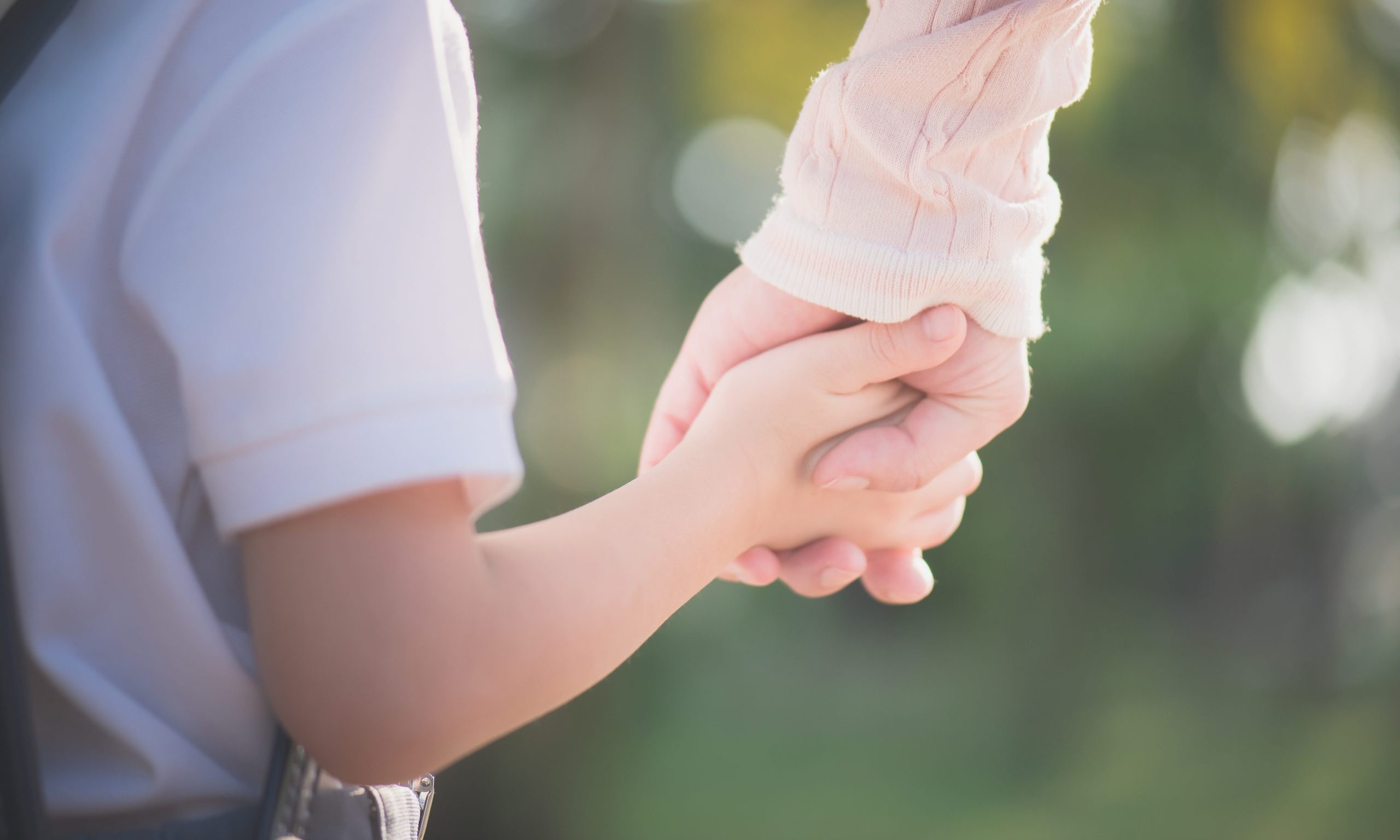 It was unclear Tuesday the number of confirmed cases of COVID-19 there have been among staff, children and relatives associated with child care facilities in Alabama, because the Alabama Department of Public Health declined to release that data.
"All cases of COVID-19 are required to be reported to the Alabama Department of Public Health under notifiable disease laws. ADPH is aware of cases in entities such as child care but does not report separately from other data," said Dr. Karen Landers, assistant state health officer, in a message to APR on Tuesday.
APR has asked for that data and whether ADPH was aware of the number of cases associated with child care centers statewide.
Landers noted that ADPH does provide the percentage of cases among age ranges, however. There had been approximately 2,628 confirmed COVID-19 cases among Alabama children 4-years-old and younger as of Monday, according to ADPH's dashboard, but the department doesn't specify which of those cases are associated with child care centers, and it was unclear how many cases there have been among relatives or workers connected to child care centers.
While children 10-years-old and older can efficiently transmit COVID-19 to others, the Centers for Disease Control and Prevention in a recent report note that "limited data are available on SARS-CoV-2 transmission from young children, particularly in child care settings."
The Sept, 18 CDC report looked at three COVID-19 outbreaks in child care facilities in Salt Lake County, Utah, during April 1 through July 10, and found that the 12 children who contracted the disease spread it to at least 12 others outside the centers, and one parent was hospitalized with coronavirus.
In one facility, researchers confirmed five cases among workers and two among children. One of those children, aged 8 months, transmitted COVID-19 to both parents, the report notes. Many of the children had mild symptoms or none at all, researchers found.
"COVID-19 is less severe in children than it is in adults, but children can still play a role in transmission," the report reads. "The infected children exposed at these three facilities had mild to no symptoms. Two of three asymptomatic children likely transmitted SARS-CoV-2 to their parents and possibly to their teachers."
While Alabama's Department of Public Health isn't releasing data on cases associated with child care centers, many other states are, including Texas, South Carolina, North Carolina, California, Minnesota and Massachusetts.
There have been 332 confirmed cases, two deaths and 14 separate outbreaks associated with child care centers in North Carolina, according to the North Carolina Department of Health and Human Services.
Health officials in California's Sonoma County traced 30 cases of coronavirus to one child at a child-care center in the county, where 16 students, 11 relatives and three workers tested positive, according to The Los Angeles Times. In addition to that outbreak, there have been 62 other cases at 13 child-care facilities in the county, including 27 family members, 10 workers and 25 students, with 381 cases of children younger than 17 still under investigation, the newspaper reported on Sept. 21.
Reopening child care centers can be done safely, according to an Aug. 28 report by the Centers for Disease Control and Prevention, which that found that in Rhode Island, which reopened child care centers on June 1, there were just 52 confirmed and probable cases among staff, children and relatives across 29 centers between June 1 and July 31.
The report noted that Rhode Island at first limited centers to 12 or fewer students, required staff and students to not move between groups in centers and "universal use of masks for adults, daily symptom screening of adults and children, and enhanced cleaning and disinfection according to CDC guidelines."
Alabama State Health Officer Dr. Scott Harris on March 19 issued an order closing child care centers through April 5, with exceptions for facilities that provided services to first responders and other workers deemed essential. Harris on March 27 issued a supplemental order allowing centers that cared for 11 or fewer children to reopen.
The Alabama Department of Public Health on Monday published a press release touting the number of open child care centers across Alabama. According to the department, 76 percent of all child care facilities in Alabama are open.
"Alabama is well on our way to reopening the necessary number of child care facilities to enable parents to return to work and resume a more normal schedule," said Alabama DHR commissioner Nancy Buckner, in a statement. "This is the sixth survey we have conducted and each one has shown tremendous growth in the numbers of open facilities. We have worked hard to encourage child care providers to open by providing support in the form of grants and supplies."
Asked whether the department is aware of the number of COVID-19 cases among children, staff or relatives associated with child care centers, a DHR spokesperson responded in a message to APR on Monday that "We don't track that."
While child care plays a critical role for working parents across the country, the pandemic and subsequent shutdowns have put a strain on the businesses, according to a July 13 study by the National Association for the Education of Young Children, which surveyed more than 5,000 child care facilities in every state.
Among the child care centers surveyed, two out of five said they would have to close without more public assistance, while half of the minority-owned centers said they have to close without more aid, according to the report. A quarter of child care workers said they'd applied for or received unemployment benefits, and 73 percent of centers said they have or will begin laying off workers and/or make pay cuts.
An Aug. 26 study by the Washington D.C.-based nonprofit Bipartisan Policy Center found that 32 percent of parents polled said their child care centers were closed, 14 percent of them permanently, and 22 percent of the parents said they could not return to work in person without childcare.
Even when child care is available to parents, many are worried about sending their children back while COVID-19 continues to spread. Of those asked, 77 percent of parents said they were concerned that sending their kids back would increase the risk of exposing their family to COVID-19.