Analysis | New lawsuit exposes troubling issues, possible criminal acts at LEAD Academy
The administration at LEAD Academy tried to prevent students with learning disabilities from enrolling. LEAD board president Charlotte Meadows and another board member controlled a private bank account. Meadows used the school to run her campaign for the Alabama House and directed school funds to her campaign manager and her niece. Teachers and other employees at the school haven't been paid money they were promised, and LEAD officials attempted to alter contracts several weeks, even months, after the employees began working. 
Those are just some of the allegations made in a fraud and breach of contract lawsuit filed on Thursday by former LEAD principal Nicole Ivey. 
Those allegations were largely confirmed by current and former LEAD teachers, who spoke to APR in recent days, and who presented even more issues that they've encountered at Montgomery's first charter school. 
I wrote about many of Ivey's allegations several weeks ago, following her departure from the school. But some of the most damning revelations in her lawsuit were simply unconfirmed rumors at the time. 
Now, however, they are laid bare in a court filing, and they are being discussed openly among the staff members of LEAD, including several who are no longer at the school (APR has learned that six teachers and one nurse have left the school since the school year began in August).
Ivey's position was filled by Ibrahim Lee, and that hire possibly violates Alabama ethics laws. Lee was a member of the Alabama Charter School Commission, which has oversight of all charter schools, including LEAD. On several occasions, Lee voted on matters involving LEAD and played a role in the school being allowed to open. 
According to the applicable ethics laws, which are part of the state's "revolving door" ban, that level of oversight should disqualify Lee from being hired by LEAD, or any other charter school in the state, for two years. The reason for such a ban is that it prevents elected or appointed officials, who are in a position of oversight, from providing favorable decisions or votes in the hopes of being offered a lucrative job by an entity or business that person is regulating.
If he is allowed to hang around, Lee will inherit a mess, according to Ivey, who said she was constantly overruled in that job by Meadows and Soner Tarim, who operates the company, Unity School Services, which was hired to serve as a sort of central office for LEAD. Despite a clear provision in LEAD's application to the commission which prohibits board members from being involved in the daily functions of the school, Ivey said Meadows was there every day, making decisions and usurping Ivey's power.     
But while all of that was bad enough, the most startling allegations from Ivey — and supported by at least two other teachers — are that Meadows and other LEAD administrators have actively worked to deter students with special needs from enrolling at LEAD, and that they've also attempted to push special needs students out. 
Why? For money, of course. 
Ivey claims in her lawsuit that eliminating as many special needs students as possible increases revenue for the school tremendously, because LEAD won't have to spend dollars on hiring personnel required by federal laws to educate those students. So, Ivey says, Meadows and Tarim have attempted to deter or push out all special needs students. 
The school has done this, according to Ivey, by simply not attempting to follow federal laws and by not providing the special needs students with a proper education. 
"Tell them they can't come here," Meadows is alleged to have said about special needs students, according to Ivey's lawsuit. That comment was made prior to enrollment opening and was, according to the lawsuit, made in front of several staff members. 
The awfulness doesn't end there. 
Ivey also accuses Meadows and another board member, Lori White, of mishandling school funds, including a $200,000 donation from the Montgomery County Association of Realtors. Ivey said half of that money went into a "foundation account," which is controlled exclusively by Meadows and White. 
Ivey said she didn't know what happened to that half of the money, but that it had not been expended to aid students at LEAD. 
But Ivey does know where some other LEAD money went — into the pockets of people close to Meadows. 
Ivey said Meadows' father, Charles Borden, was a constant presence at the school, and that school faculty were forced to attend a training session at his lake house. (A lake house where several Confederate flags were prominently displayed.) Ivey hinted that Borden could have been paid from the "foundation" account. 
Meadows also skirted state bid laws, according to Ivey's lawsuit, by hiring her niece to provide professional development and website creation. If that wasn't bad enough, Meadows also directed staff, according to Ivey's lawsuit, to purchase all supplies through Imperial Dade company, whose sales rep for that area is Megan Rhea Lewis — Meadows' campaign manager. 
It's worth pointing out, again, that numerous people attempted to stop this debacle of a school from opening, including the National Association of Charter School Authorizers. The NACSA essentially flunked LEAD's application in all three of the major areas of function that it reviews. In doing so, the NACSA noted LEAD's lack of proper special education instructors and questioned oversight of the school's financials. 
Ivey and the other teachers who spoke to APR have called the school and its management team a "nightmare." In addition to the stated problems, they also talked about constant issues with paychecks. For example, multiple teachers said they received significantly less pay than originally promised. 
Teachers have not received promised compensation for training just prior to the school year, several teachers said. And promised benefits still haven't shown up, two months into the school year. 
The results are what you'd expect: nearly one-third of LEAD's faculty has resigned since the start of the school year and several students have disenrolled as well. One parent who wrote to APR said that when she finally had enough of the dysfunction and went to LEAD to remove her son, the front office workers admitted to her that they never received her child's transcripts or birth certificate. 
"They hadn't even verified that he was in the right grade or what his name was," the parent wrote. "When we withdrew, not a single question was asked — not why, or can we have a discussion. Nothing. I signed a single piece of paper and we left. The one thought I had leaving there was: this place needs to be shut down."
Print this piece
Alabama treasurer's office to host annual college savings giveaway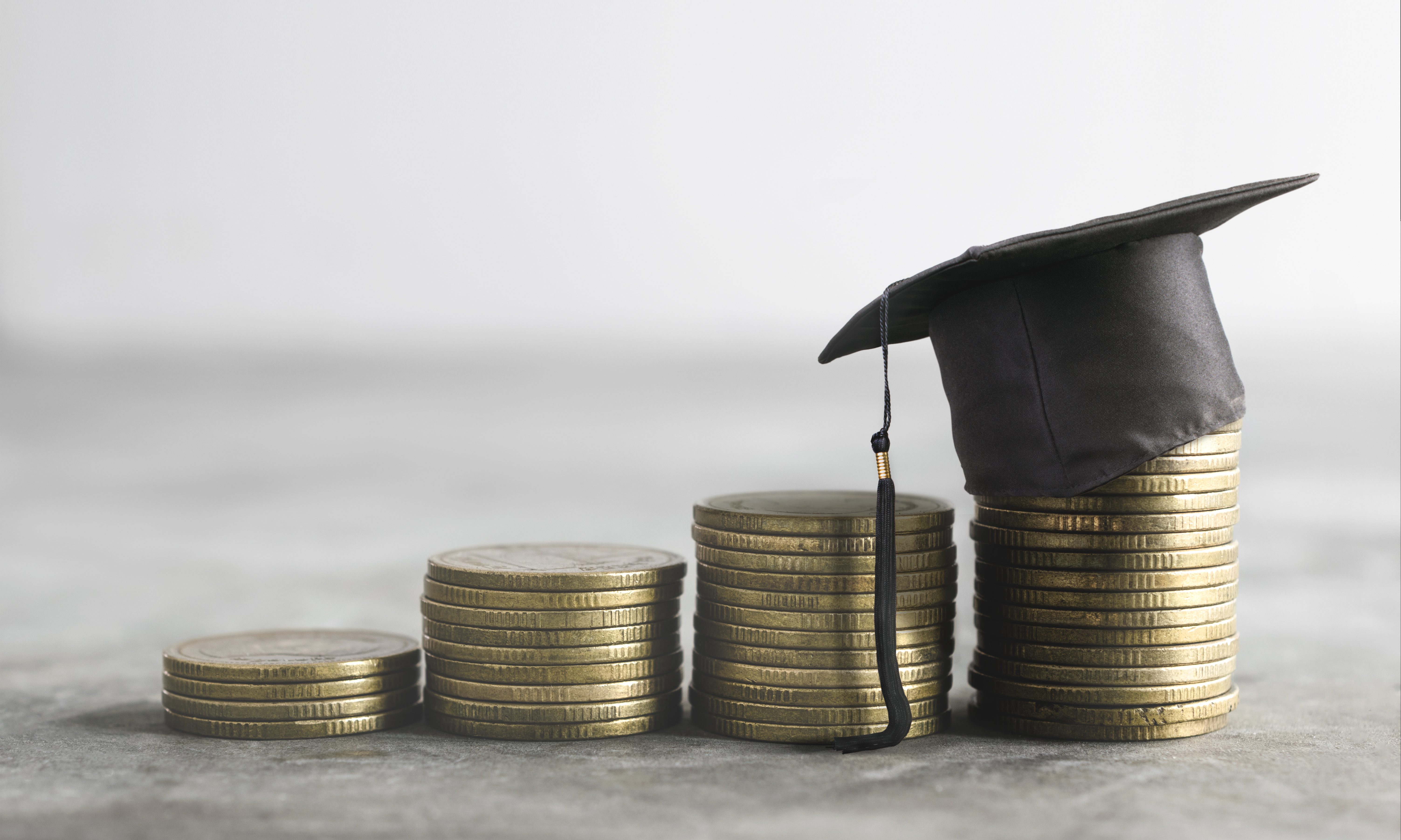 CollegeCounts, Alabama's 529 Fund, will celebrate 5/29 day (May 29) with a sixth annual statewide giveaway focused on babies born in Alabama between May 29, 2019, and May 29, 2020.  CollegeCounts will randomly select 29 winners to receive $529 in contributions to an existing or newly opened CollegeCounts account.
Beginning May 29, 2020, parents, grandparents and legal guardians can visit CollegeCounts529.com/giveawayto register by entering their contact information and the child's name and date of birth.
"It's never too early – or too late – to start saving for future education expenses," said Alabama State Treasurer John McMillan. "The 5/29 Day promotion gives us a fun way to remind people of this important message each year. The goal is to ease parents' minds about this important future expense and educate them on the benefits that CollegeCounts provides."
CollegeCounts has no minimum contribution requirement, making it simple for families and friends to invest a little at a time. The plan utilizes quality investments from Vanguard, T. Rowe Price, Fidelity, PIMCO, Dodge and Cox, PGIM and DFA.
Funds may be withdrawn and used at colleges, universities, trade schools and graduate schools at one, two and four-year schools in Alabama and across the U.S. – including vocational, technical, community, public and private colleges and universities – for qualified expenses like tuition, fees, room and board (if enrolled at least half-time), books, supplies, and equipment required for enrollment, including computers.
"Despite these uncertain times, the Alabama CollegeCounts program remains committed to helping families save in whatever way works best for their budgets and goals," added McMillan. "Eighteen years will pass by more quickly than most of us expect, so do not let temporary economic turbulence interrupt your college savings plan."
Under Section 529 of the IRS tax code, special tax benefits are provided to families saving for future college expenses. In addition, Alabama taxpayers may receive a state income tax deduction of up to $10,000 for married couples filing jointly ($5,000 for single filers)1 on contributions to CollegeCounts each year.
To enter an Alabama child born between May 29, 2019, and May 29, 2020, in the 5/29 Day Giveaway, please visit CollegeCounts529.com/giveaway. No purchase is necessary to enter or win a prize. All entries must be submitted by July 13.  The 29 winners will be contacted by July 24. Selected winners must provide a birth certificate or commemorative birth announcement to receive the prize contribution of $529 into the new or existing CollegeCounts account for the newborn they register.
For information on how to open an account, please visit CollegeCounts529.com. To learn more about CollegeCounts, the investment objectives, risks and costs, read the Program Disclosure Statement available online here.
Print this piece