Ivey attends Koch Foods grain storage, distribution facility groundbreaking in Attalla
Tuesday, Alabama Governor Kay Ivey (R) was on hand for the groundbreaking of a new Koch Foods grain storage and distribution facility at the City of Attalla in Etowah County.
"What an exciting day to be here for the groundbreaking for Koch Foods' state of the art grain storage facility," Gov. Ivey said. "This will be a great addition to our economy."
"Koch Foods already has significant operations in Alabama, and this new investment will magnify the company's economic impact on the state," Governor Ivey said. "This project adds a robust new dimension to the industrial sector in the state and permits us to strengthen our longstanding relationship with a major employer."
Gov. Ivey said that Kochs was making a $55 million investment in the area "Creating thirty new high paying jobs."
Ivey said that one of the proudest accomplishments of her administration is the record low unemployment, which just hit a new record low of 3.0 percent in September, but that, "Would never have been possible without first rate companies like Koch Foods choosing to expand in the state of Alabama. Thank you for investing in the great state of Alabama."
"We are very excited about building one of the most technologically innovative grain storage facilities in the world," said Matthew Herman, Koch Senior Vice President of Fresh Operations. "We continue to expand our business in Alabama and are thankful for the cooperative environment between business and government in the state to get things accomplished."
Herman thanked the Mayor of Attalla and his team, "They have worked diligently every day since I made that phone call."
Herman said that Kochs Foods has four fully integrated poultry complexes in Alabama processing 6.8 million birds a week.
Herman said that their Gadsden processing plant has just been expanded, adding 200 new jobs bringing the total employment there to 915. The new fourth processing line will allow the Gadsden plant to process 2.7 million birds a week.
Herman said that the new grain storage and distribution center in Attalla will serve chicken farms in ten counties particularly in Etowah and Marshall Counties.
"We are proud to operate in the great state of Alabama," Herman said.
Mark Kaminsky is the Chief Operating Officer at Koch Foods and is the Chairman of the National Chicken Council.
"It is a privilege to be here today," Kaminsky said. This facility is scheduled to be complete in July of 2021. "At $55 million this is one of the bigger projects that we will undertake."
"I am a city boy from Chicago, but I have been coming South for a long time," Kaminsky said. "I have spent thirty years in the poultry industry."
"We are excited about not only this project, but our expansion in Gadsden," Kaminsky said. This expansion is primarily for the food service industry, particularly Popeyes.
"Our customer base is large and demanding," Kaminsky said. Koch processes 364 million chickens a year in Alabama and has over 3,800 employees here with. Our operations in Alabama has a cost of over one billion dollars a year and that trickles down to the local economy. "We have invested over $300 million in Alabama since 2016. We look forward to the completion of this mill and many more years of working in the State of Alabama."
David Hooks is the Executive Director of the Gadsden-Etowah Industrial Development Authority.
Hooks thanked the team at Koch Foods, the Attalla Industrial Development Board, Mayor Larry Means and the Attalla City Council, the Etowah County Legislative Delegation, the Etowah County Mayors Association, the Economic Development Partnership of Alabama, Norfolk Southern, the team at Alabama Power, and Aspire Gas.
"This project qualifies for two of the industrial sectors the Gadsden-Etowah Industrial Development Authority has targeted — Logistics and Food & Farming," Hooks said. "Locating this state-of-the-art facility will go a long way in solidifying Etowah County's position as a national leader in both sectors."
The Mayor of Attalla is former State Senator Larry Means (D).
"This is the largest thing that has ever happened in Attalla, and with $55 million in capital invested one of the largest things in Etowah County," Mayor Means said. "I want to thank Koch and everybody for coming today. We're excited that Koch Foods has chosen Attalla for this large, high-tech facility.
"We are thankful to have 28 new, high-paying jobs in our community, and this facility will build on the strong focus on industry and innovation that are woven into the history of Attalla," Means explained. "In addition to the long-term operational jobs, there will be over 200 people working to build the facility here in Attalla over the next 18 months. The economic impact of construction alone will be huge for the City of Attalla and all of Etowah County."
"You hear politicians say they care about the people the people the people – this lady really means it," Means said of Ivey. "If you want to go to work in Alabama there are plenty of jobs. She has done a great job in a very short period of time. This governor knows economic development and she is my friend."
Koch is pronounced "Cook." The new 130-acre facility in Attalla will have the ability to hold more than 1 billion bushels of corn and will be served directly by Norfolk Southern Railroad.
The expansion makes Koch's Etowah County operation one of the largest poultry-processing plants in the nation.
Koch Foods is based in Park Ridge, Illinois and operates four processing complexes in the state.
The company was founded in 1985 as a one-room operation. Since then Koch Foods has grown to become one of the nation's largest vertically integrated poultry producers, with locations across Alabama, Georgia, Illinois, Mississippi, Ohio and Tennessee. The privately held company has more than 13,000 employees.
Construction is already under way at the site. The company will start assembling a management team in the first quarter of 2020 and will begin interviewing prospective production workers in early 2021.
Governor announces auto supplier IAC plans Alabama expansion
IAC is committing $34.3 million in new capital investment to expand its new manufacturing facility located in Tuscaloosa County.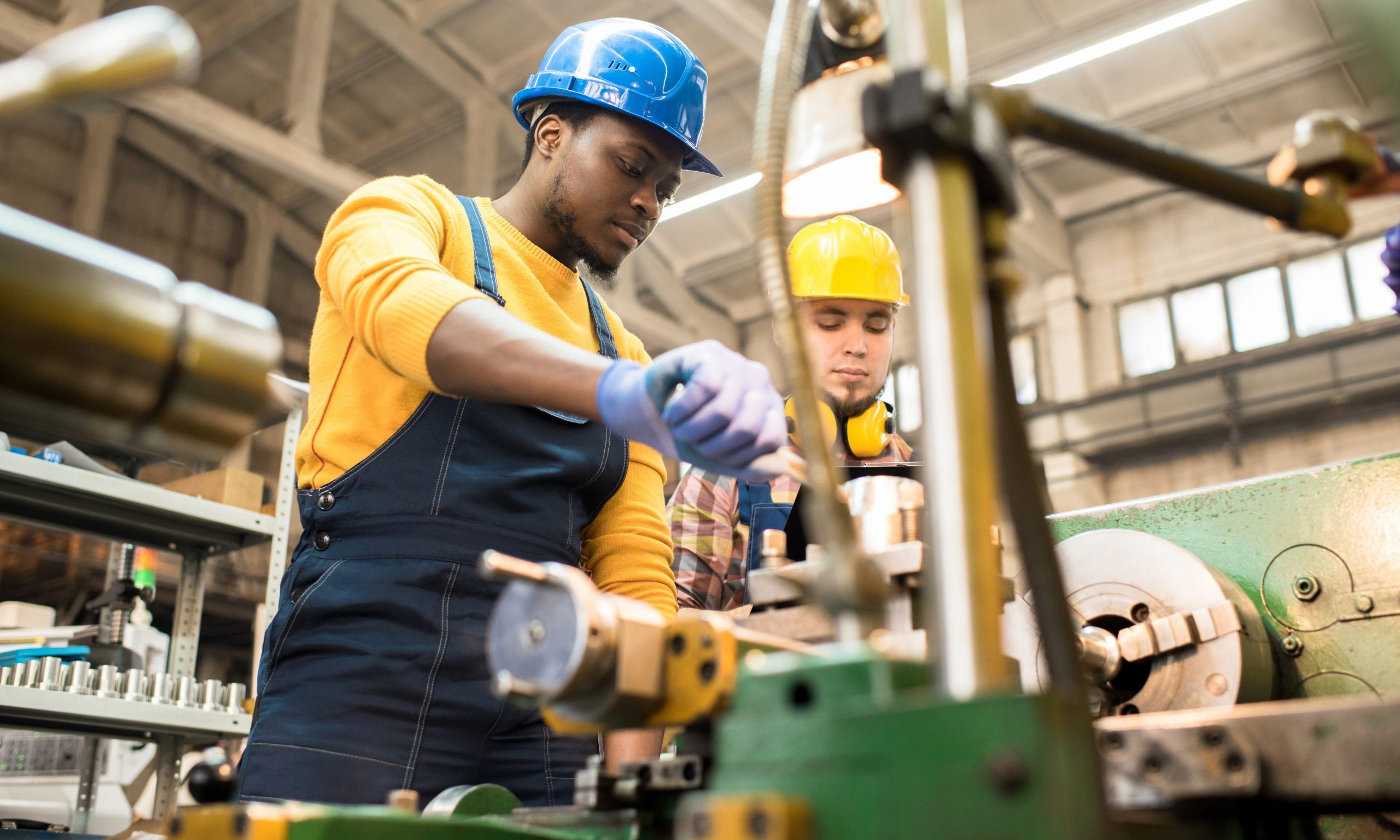 Gov. Kay Ivey announced Monday that International Automotive Components Group North America Inc. plans to invest over $55.9 million in expansion projects that will create 182 jobs at two Alabama facilities.
"International Automotive Components is a leading global auto supplier, and I am pleased that this world-class company is growing significantly in Alabama and creating good jobs in Cottondale and Anniston," Ivey said. "IAC's growth plans show that Alabama's dynamic auto industry continues to expand despite today's challenging environment."
Nick Skwiat is the executive vice president and president of IAC North America.
"Alabama was the logical choice due to its skilled workforce and proximity to the customer," Skwiat said. "We are excited to see the continued growth of the automotive industry in Alabama and we plan to grow right along with it. We thank the Governor and Secretary Canfield for their leadership in this sector."
IAC is committing $34.3 million in new capital investment to expand its new manufacturing facility located in Tuscaloosa County. This facility will produce door panels and overhead systems for original equipment manufacturers. That project will create 119 jobs at the production site in Cottondale.
IAC also plans to invest $21.6 million at its manufacturing facility located in the former Fort McClellan in Anniston. That East Alabama project will create another 63 jobs.
This project builds on a milestone 2014 expansion that doubled the size of the Calhoun County facility. There IAC manufactures automotive interior components and systems. Key components produced at the Anniston plant include door panels, trim systems and instrument panels for original equipment manufacturers.
IAC Group is a leading global supplier of innovative and sustainable instrument panels, consoles, door panels, overhead systems, bumper fascias and exterior ornamentation for original equipment manufacturers.
IAC is headquartered in Luxembourg and has more than 18,000 employees at 67 locations in 17 countries. The company operates manufacturing facilities in eight U.S. states.
"With operations around the globe, IAC is the kind of high-performance company that we want in Alabama's auto supply chain to help fuel sustainable growth," said Alabama Commerce Secretary Greg Canfield. "We look forward to working with IAC and facilitating its future growth in this strategic industrial sector."
Danielle Winningham is the executive director of the Tuscaloosa County Industrial Development Authority.
"International Automotive Components is a valued part of Tuscaloosa County's automotive sector," Winningham said. "We are grateful for IAC's investment in our community and the career opportunities available to our area workforce as a result of their investment."
"The City of Anniston is excited that IAC has made the decision to expand here. I have enjoyed working with the leadership at IAC, the Calhoun County EDC, and the state of Alabama to get this project finalized," said Anniston Mayor Jack Draper. "This is even further evidence that Anniston is indeed open for business."
Only Michigan has more automobile manufacturing jobs than the state of Alabama. Honda, Mercedes, Hyundai, Polaris, Toyota and soon Mazda all have major automobile assembly plants in the state of Alabama.