Opinion | Saving taxpayer dollars and creating a path to redemption
As multiple recent state and national news stories have illustrated, overcrowded state prisons is one of the key challenges facing Alabama. While the State Legislature has made significant strides over the past few years in the area of criminal justice reform, Alabama's prisons are still at about 166 percent of capacity. This creates a dangerous environment for prison guards, healthcare providers, and the inmates themselves.
There are multiple solutions we need to pursue. We need to build newer, more efficient prisons that require fewer correctional officers, and we must continue to identify ways of punishing non-violent, first-time offenders that don't involve extended prison stays.
Crucially, we must also find a way to reduce recidivism, or the percentage of prisoners who commit additional crimes after being released from prison for their first offence.
This is a challenge that President Donald Trump has started to address at the federal level: the First Step Act of 2018 is designed to reduce recidivism via education programs, fair sentencing, and smart confinement.
There are obvious fiscal and moral costs for society when someone re-offends and goes back to prison. Taxpayers have to foot the bill for the inmate's prison stay, and a family somewhere loses a father, a brother, a mother or a sister, to the gray twilight of our correctional system and potentially, a life of crime. Swift and full punishment must be meted out to the guilty; but once a prison sentence is served and justice has been done, the ex-inmate needs to become a contributing member of society.
Currently, Alabama's recidivism rate is at 31%, which compares favorably to the national average of 34 percent. But Alabama can do better — and the central figure to keep in mind is that only 7 percent of inmates with a marketable job skill commit a second crime.
Writing in The American Interest, Emily Mooney reports that a 2018 RAND study showed that educational programs offered in prisons were associated with reducing re-offending rates by as much as 32 percent. Mooney also points to a 2013 RAND study which showed that every dollar spent on education programs behind bars saved taxpayers up to five dollars in lower recidivism rates.
The research supports what is an intuitive conclusion: a young man who leaves prison with a welding certificate is more likely to find a job, and stay out of trouble, than the one who leaves prison without much more than a contacts list filled with the thieves and drug dealers he met behind bars.
Ingram State Technical College in Elmore County runs six job-training sites across Alabama for state prisoners, who have the opportunity to earn certificates in barbering, HVAC, welding, and plumbing, among other skills. I have had the privilege of touring several of these facilities, and the work done is impressive. Alabama should expand these job-training programs, and give more inmates an opportunity to build a new life centered around honest work.
Ultimately, however, giving these men and women in state prison the opportunity learn a skill is about math and budgeting as much as it is about redemption. Overcrowding in our state prisons has led to multiple lawsuits in federal court, and the Department of Justice has opened an investigation into Alabama's prisons. Expanding Alabama's existing education programs in state prisons will save taxpayer dollars over the long run, and help get us out of the cross-hairs of the DOJ and the federal courts.
Ward represents District 14 in the Alabama State Senate, which includes all or parts of Shelby, Bibb, and Chilton counties. He serves as Chairman of the Senate Judiciary Committee. Follow him on Twitter: @SenCamWard
Opinion | On the Nov. 3 ballot, vote "no" on proposed Amendment 1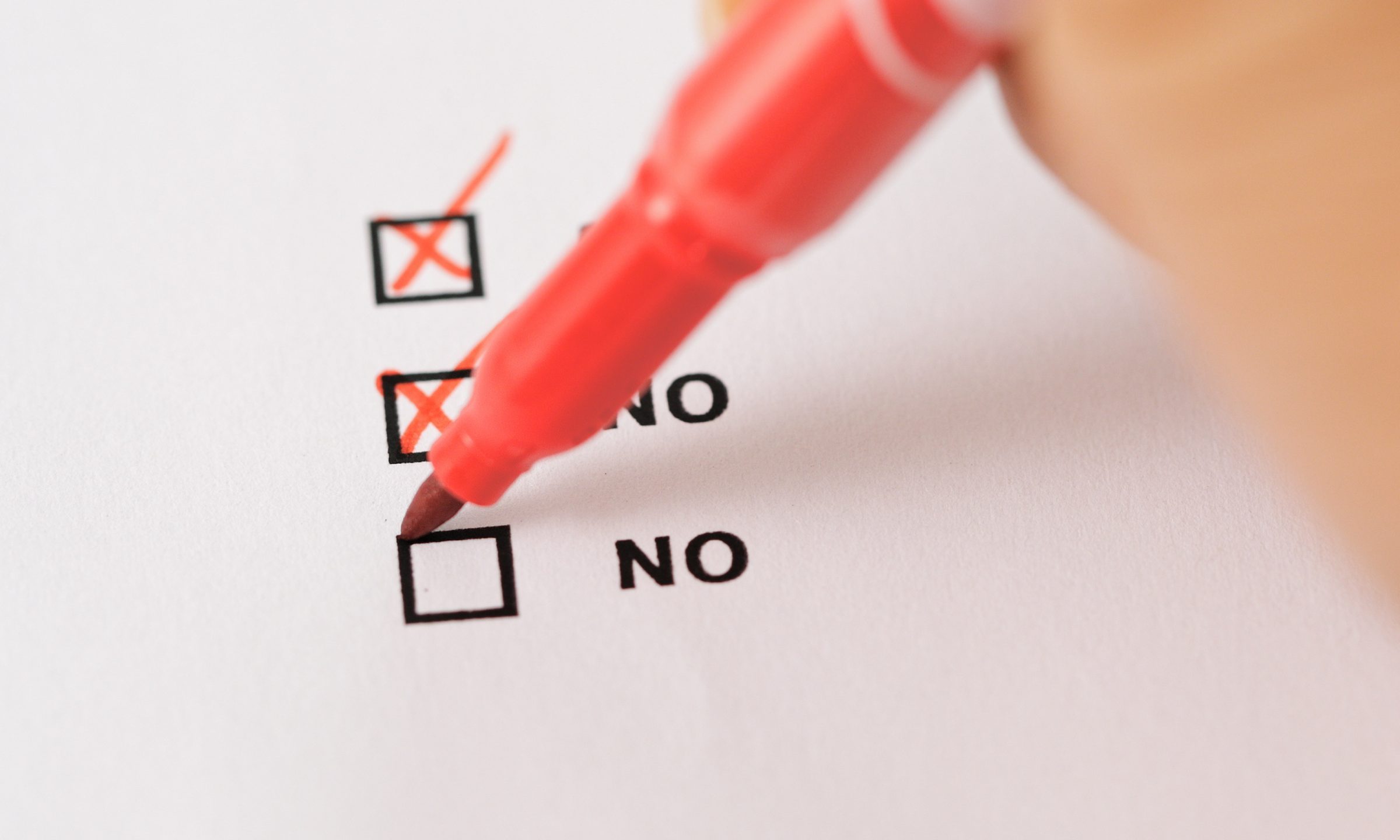 On Nov. 3, 2020, all Alabama voters should vote "no" on proposed Amendment 1. Vote no on Amendment 1 because it could allow state law changes to disenfranchise citizens whom the Legislature does not want to vote. Because Amendment 1 has no practical purpose and because it opens the door to mischief, all voters are urged to vote no.
Currently, the Alabama Constitution provides that "Every citizen of the United States…" has the right to vote in the county where the voter resides. Amendment 1 would delete the word "every" before citizen and replace it with "only a" citizen.
In Alabama, the only United States citizens who cannot vote today are most citizens who have been convicted of a felony of moral turpitude. These felonies are specifically identified in Ala. Code 17-3-30.1.
Without Amendment 1, the Alabama Constitution now says who can vote: every citizen. If voters approve Amendment 1, the Alabama Constitution would only identify a group who cannot vote. With Amendment 1, we, the citizens of the United States in Alabama, thus would lose the state constitutional protection of our voting rights.
In Alabama, no individual who is not a United States citizens can vote in a governmental election. So, Amendment 1 has no impact on non-citizens in Alabama.
Perhaps the purpose of Amendment 1 could be to drive voter turnout of those who mistakenly fear non-citizens can vote. The only other purpose for Amendment 1 would be allowing future Alabama state legislation to disenfranchise groups of Alabama citizens whom a majority of the legislature does not want to vote.
In 2020, the ballots in Florida and Colorado have similar amendments on the ballots. As in Alabama, Citizens Voters, Inc., claims it is responsible for putting these amendments on the ballots in those states. While Citizens Voters' name sounds like it is a good nonprofit, as a 501(c)(4), it has secret political donors. One cannot know who funds Citizen Voters and thus who is behind pushing these amendments with more than $8 million in dark money.
According to Citizen Voter's website, the stated reason for Amendment 1 is that some cities in several other states allow non-citizens to vote. My understanding is that such measures are rare and only apply to voting for local school boards.
And why would a local government's deciding that non-citizens can vote for local school boards be a state constitutional problem? Isn't the good government practice to allow local control of local issues? And again, this issue does not even exist in Alabama.
The bigger question, which makes Amendment 1's danger plain to see, is why eliminate the language protecting "every" citizen's right to vote? For example, Amendment 1 could have proposed "Every citizen and only a citizen" instead of deleting "every" when adding "only a" citizen. Why not leave the "every" citizen language in the Alabama Constitution?
Amendment 1 could allow Alabama new state legislation to disenfranchise some Alabama citizens. Such a change would probably violate federal law. But Alabama has often had voting laws that violated federal law until a lawsuit forced the state of Alabama not to enforce the illegal state voting law.  
The most recent similar law in Alabama might be 2011's HB56, the anti-immigrant law. Both HB56 and Amendment 1 are Alabama state laws that out-of-state interests pushed on us. And HB56 has been largely blocked by federal courts after expensive lawsuits.
Alabama's Nov. 3, 2020, ballot will have six constitutional amendments. On almost all ballots, Amendment 1 will be at the bottom right on the first page (front) of the ballot or will be at the top left on the second page (back) of the ballot.
Let's keep in our state constitution our protection of every voters' right to vote.
Based on Amendment 1's having no practical benefit and its opening many opportunities for mischief, all Alabama voters are strongly urged to vote "no" on Amendment 1.