Opinion | Star Chamber impeachment driven by Trump hatred, not American values
An abusive, unlawful practice of the English courts from the 15th to 17th centuries was so rampant and unfair that protections against it were written into our U.S. Constitution.
This hated and feared practice took place in the Star Chamber.
The creators of the Star Chamber described it as a tool to stamp out corruption and seek justice for those in English society who were so powerful that no ordinary court would ever find them guilty.
In practice, it was used to punish political enemies without the constraints of the law or the prying eyes of the public.
Sound familiar?
Our Founding Fathers were keenly aware of the abuses of the English government. They valued the rights of the individual so highly that they included a Bill of Rights – our first 10 amendments – to protect them.
One of the most important, the 5th Amendment, states that no person shall "be deprived of life, liberty, or property, without due process of law."
The principles of due process and fairness towards the accused are not only enshrined into our Constitution but the very nature of our Republic. These are values held deeply by all Americans.
Unfortunately, in today's House of Representatives, the Star Chamber is alive and well.
For weeks, secret impeachment proceedings held by Democrats in the basement of the Capitol have deprived President Trump of his due process rights.
Adam Schiff and his cabal of Democrats have monopolized the Intelligence Committee's power, withholding facts, denying the President the right to participate, and extending the Republican Minority party little more than token rights.
The few Republicans allowed to participate are prohibited by Schiff's arbitrary rules from detailing to their fellow Republican members – or the Americans they represent – what is going on behind closed doors.
Of course, Schiff and his Democrat staffers have shown no restraint breaking their own rules by leaking cherry-picked, misleading bits of testimony or outright lies.
I've had enough of this Star Chamber, and I chose to fight back.
Recently, my colleagues and I walked into the basement room of the Capitol where Schiff is holding his secret hearings. We demanded to watch the proceedings.
Schiff immediately shut them down, even though we only wanted to observe—a right required by House rules and normally extended to all Members of Congress.
We may not have gotten to see the hearings, but the American people are beginning to see what's going on. They are making clear they do not approve. And Democrats have been feeling the heat back home.
Last week, Democrats introduced a resolution supposedly to move forward with formal impeachment proceedings in the public eye. In reality, this resolution validates the Star Chamber proceedings we've seen so far and even instructs them to continue!
This resolution was nothing but political cover for Democrats. All Republicans in the House saw through Nancy Pelosi's resolution and voted against it.
Importantly, two Democrats rejected this deeply flawed process by voting with Republicans.
Yet, Democrats continue taking a phony moral high ground. They insist Republicans only support the President because of a "personality cult for Donald Trump."
Anyone looking at the facts, including the Democrats who voted against the joke impeachment resolution, know this is absurd.
Just watch five minutes of national mainstream news to see the "anti-Trump personality cult." Trump Derangement Syndrome is an epidemic. For those who suffer from it, no step is too far, no rule too sacred, to eliminate President Trump. For them, the ends justify the means.
This Star Chamber fundamentally violates the principles of fairness and due process Americans value so dearly. It should never be used against Democrats or Republicans.
This scheme is flat-out un-American, and I won't stop fighting against it and defending our values.
Opinion | On the Nov. 3 ballot, vote "no" on proposed Amendment 1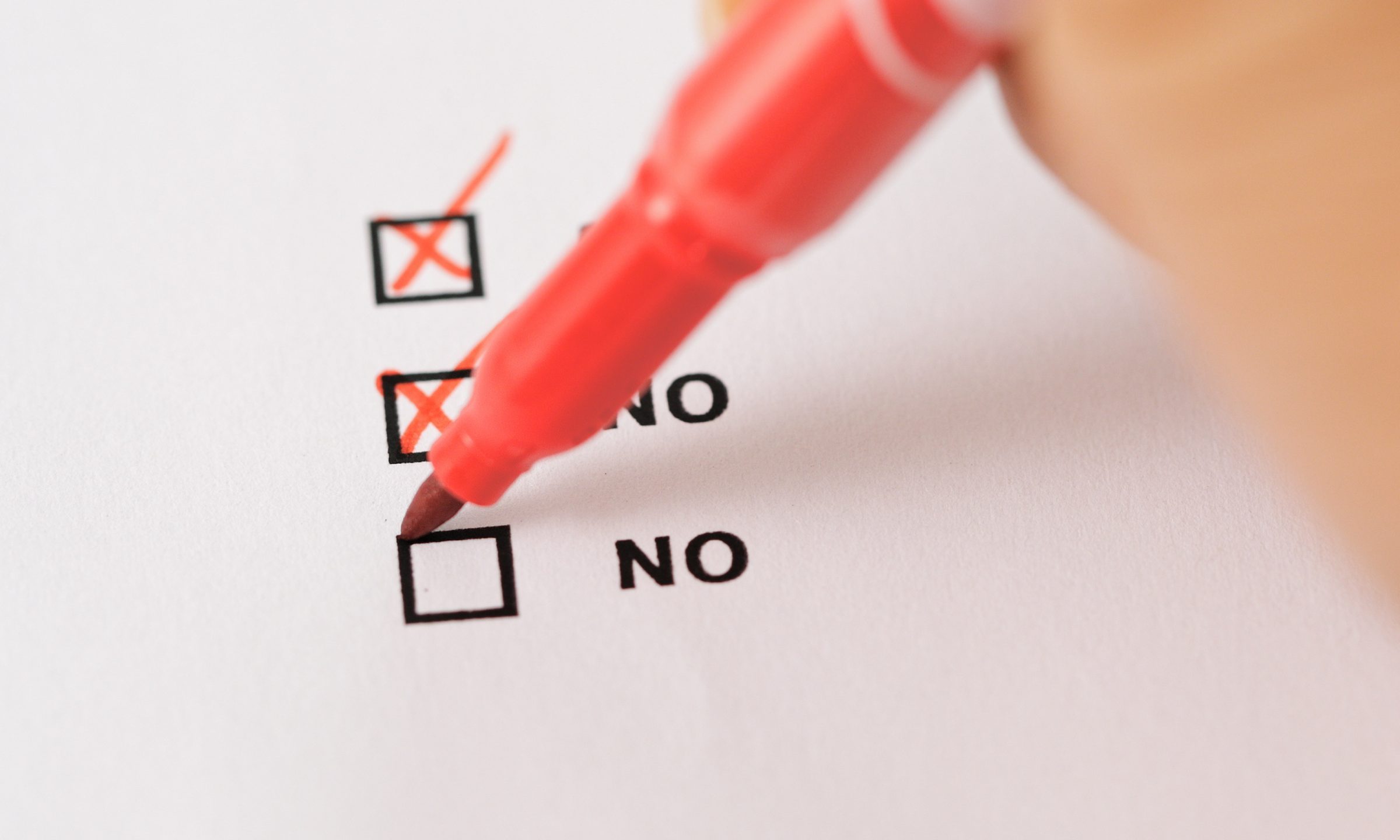 On Nov. 3, 2020, all Alabama voters should vote "no" on proposed Amendment 1. Vote no on Amendment 1 because it could allow state law changes to disenfranchise citizens whom the Legislature does not want to vote. Because Amendment 1 has no practical purpose and because it opens the door to mischief, all voters are urged to vote no.
Currently, the Alabama Constitution provides that "Every citizen of the United States…" has the right to vote in the county where the voter resides. Amendment 1 would delete the word "every" before citizen and replace it with "only a" citizen.
In Alabama, the only United States citizens who cannot vote today are most citizens who have been convicted of a felony of moral turpitude. These felonies are specifically identified in Ala. Code 17-3-30.1.
Without Amendment 1, the Alabama Constitution now says who can vote: every citizen. If voters approve Amendment 1, the Alabama Constitution would only identify a group who cannot vote. With Amendment 1, we, the citizens of the United States in Alabama, thus would lose the state constitutional protection of our voting rights.
In Alabama, no individual who is not a United States citizens can vote in a governmental election. So, Amendment 1 has no impact on non-citizens in Alabama.
Perhaps the purpose of Amendment 1 could be to drive voter turnout of those who mistakenly fear non-citizens can vote. The only other purpose for Amendment 1 would be allowing future Alabama state legislation to disenfranchise groups of Alabama citizens whom a majority of the legislature does not want to vote.
In 2020, the ballots in Florida and Colorado have similar amendments on the ballots. As in Alabama, Citizens Voters, Inc., claims it is responsible for putting these amendments on the ballots in those states. While Citizens Voters' name sounds like it is a good nonprofit, as a 501(c)(4), it has secret political donors. One cannot know who funds Citizen Voters and thus who is behind pushing these amendments with more than $8 million in dark money.
According to Citizen Voter's website, the stated reason for Amendment 1 is that some cities in several other states allow non-citizens to vote. My understanding is that such measures are rare and only apply to voting for local school boards.
And why would a local government's deciding that non-citizens can vote for local school boards be a state constitutional problem? Isn't the good government practice to allow local control of local issues? And again, this issue does not even exist in Alabama.
The bigger question, which makes Amendment 1's danger plain to see, is why eliminate the language protecting "every" citizen's right to vote? For example, Amendment 1 could have proposed "Every citizen and only a citizen" instead of deleting "every" when adding "only a" citizen. Why not leave the "every" citizen language in the Alabama Constitution?
Amendment 1 could allow Alabama new state legislation to disenfranchise some Alabama citizens. Such a change would probably violate federal law. But Alabama has often had voting laws that violated federal law until a lawsuit forced the state of Alabama not to enforce the illegal state voting law.  
The most recent similar law in Alabama might be 2011's HB56, the anti-immigrant law. Both HB56 and Amendment 1 are Alabama state laws that out-of-state interests pushed on us. And HB56 has been largely blocked by federal courts after expensive lawsuits.
Alabama's Nov. 3, 2020, ballot will have six constitutional amendments. On almost all ballots, Amendment 1 will be at the bottom right on the first page (front) of the ballot or will be at the top left on the second page (back) of the ballot.
Let's keep in our state constitution our protection of every voters' right to vote.
Based on Amendment 1's having no practical benefit and its opening many opportunities for mischief, all Alabama voters are strongly urged to vote "no" on Amendment 1.