Alabama transgender women of color selected for fellowship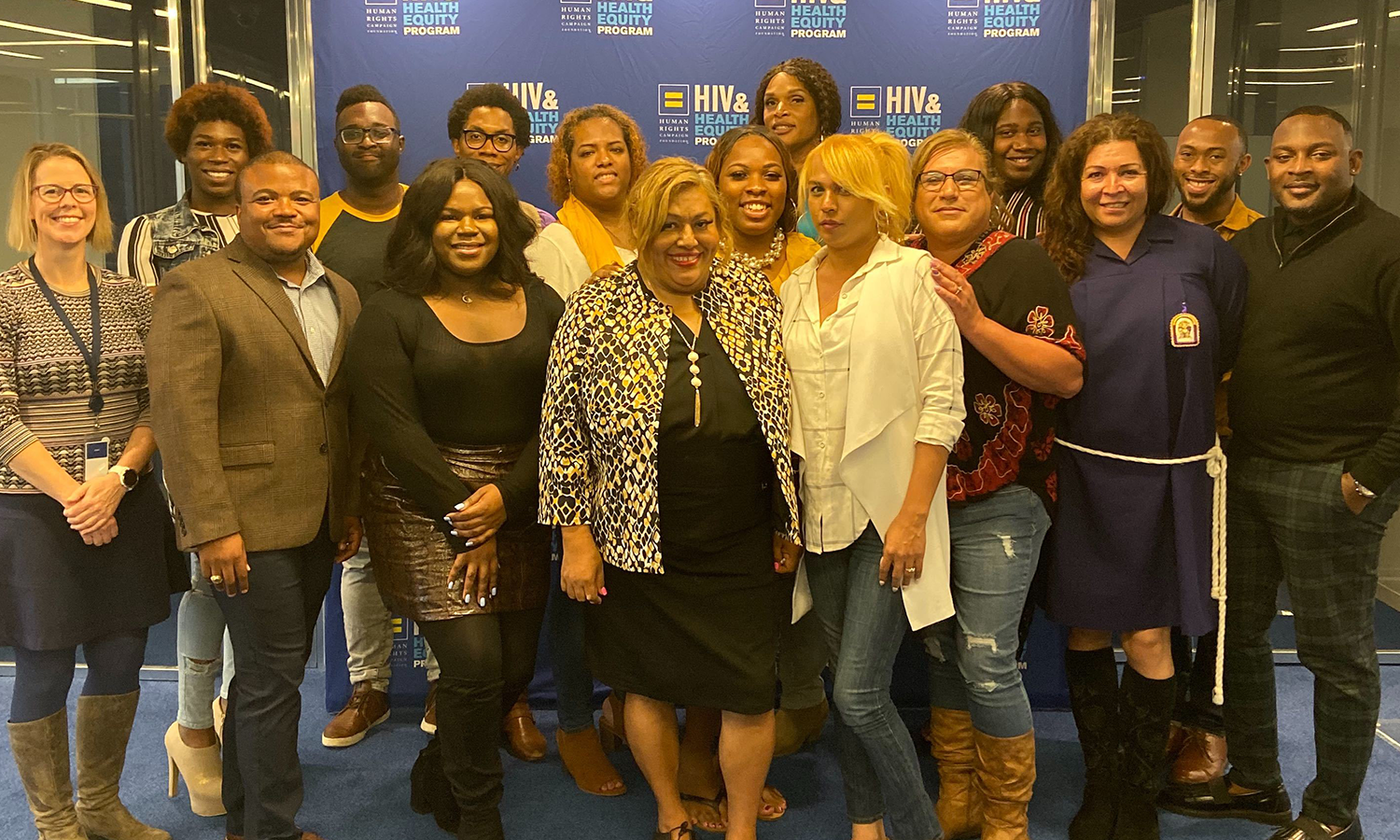 A new fellowship program aimed at developing black and Latinx transgender women into leaders in public health kicked off in Washington D.C. last weekend and included three participants from Alabama. 
The Human Rights Campaign Foundation hosted the first class of ten fellows in the program Elevate: A Fellowship Advancing Public Health Leadership for Transgender Women of Color, a program designed for and by transgendered women of color. 
"Our hope is that we're able to give this population the skills and resources they need to continue the advocacy work that they're doing in their communities," said J. Maruice McCants-Pearsall, director of HRC's HIV and Health Equity Program and director of the Elevate program, speaking to APR on Wednesday. "Those who are most at risk of acquisition of HIV should be involved in the leadership aspect of the work, because they bring their lived experiences to the work, which is much more valuable than just book knowledge." 
This first year of the pilot program accepted black and latinx transgender community members in Arkansas, Alabama, Mississippi and Texas, but McCants-Pearsall said next year HRC plans to open the program up to fellows across the country and in U.S. territories.
Desiree Pittman, a senior at historically black Alabama State University in Montgomery, was selected as a fellow for the pilot year, and told APR on Wednesday that she was honored to have been selected. 
Pittman had previously interned with AIDS Alabama and worked to revamp Alabama State University's LGBTQ organization. She hopes to use what she learns in the fellowship program to improve higher education's treatment of the LGBTQ community in Alabama. 
"I want to work in diversity inclusion at HBCUs," Pittman said, referring to historically black colleges and universities. "A lot of HBCUs don't have accommodations for trans students or for LGBTQ students. It's a really big issue in Alabama." 
According to the Centers for Disease Control and Prevention there are more than 1.1 million Americans living with HIV and approximately 40,000 new infections every year. 
HIV disproportionately impacts members of the LGBTQ community. Transgender women are disproportionately affected by HIV and AIDS, with an estimated HIV prevalence rate of 22 percent.  
The first group of Elevate fellows are Atlantis Narcisse of Houston; Desiree Pittman of Montgomery, Ala.; Donte Oxun of Houston; Jholett Hernandez of Montevallo, Ala.; Laneyana Henderson of Jackson, Miss.; Mahogany Toney of Birmingham, Ala.; Samantha Rose Montemayor-Morales of McAllan, Texas; Jayla Sylvester of Houston; Bee Kelley of Little Rock, Ark.; and Nakia Green of Little Rock, Ark..
The initial gathering in Washington D.C. was led by Advocates for Better Care Executive Director Atlanta Tori Cooper, Casa Ruby Founder Ruby Corado, Southern Black Policy and Advocacy Network CEO Venton Hill-Jones and HRC Project One America Director Meghan Kissell. 
For more details on the program visit https://hrc.im/elevatefellowship.
Print this piece
Opponents accuse Tuberville of supporting amnesty for undocumented immigrants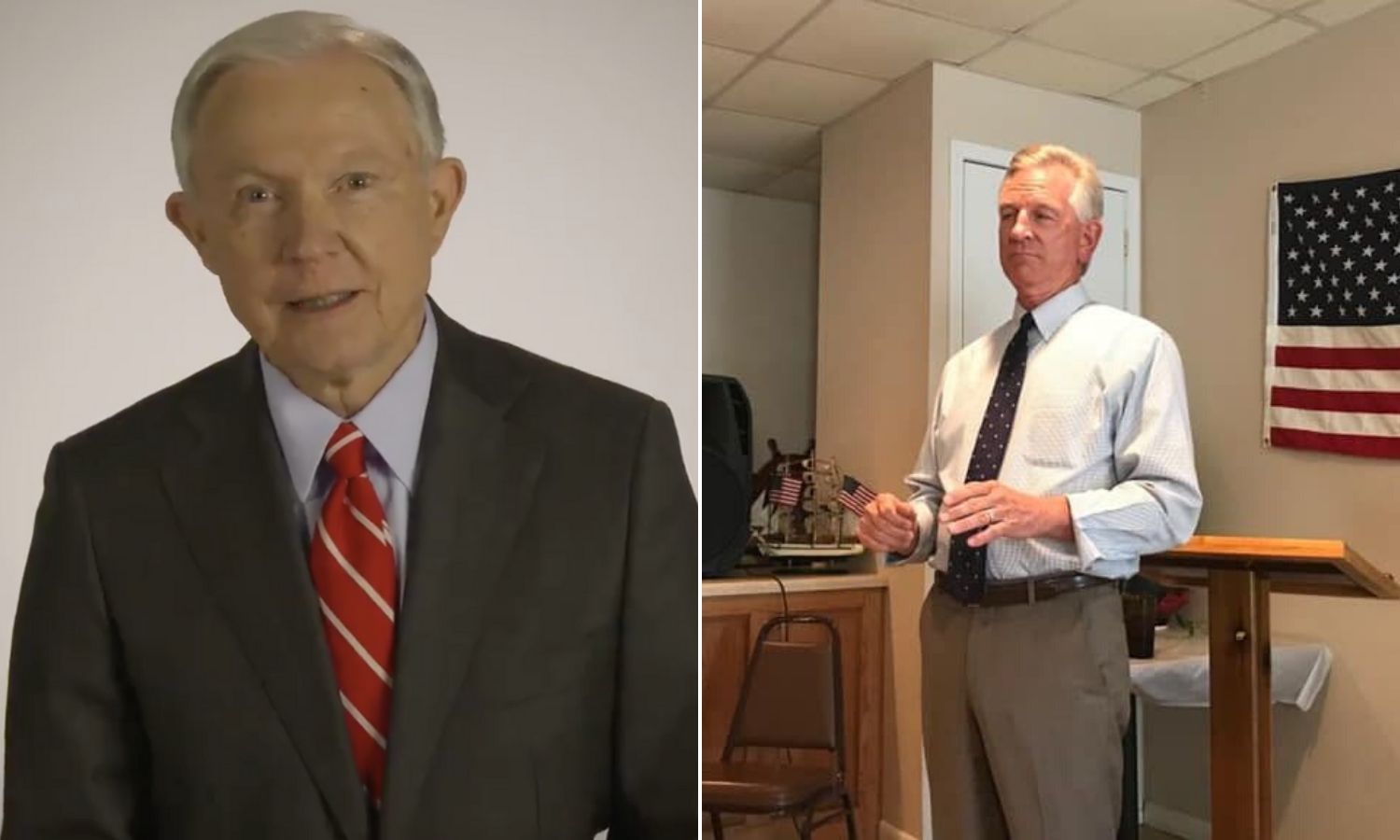 The Senate campaign is heating up as the top three candidates are all going negative. Former Auburn head football coach Tommy Tuberville has attacked Congressman Bradley Byrne (R-Montrose) and former Attorney General and Senator Jeff Sessions of being career politicians. Both Byrne and Tuberville have attacked Sessions for not having adequately served President Donald J. Trump (R) while Attorney General. Byrne has even attacked Tuberville's coaching abilities. The latest attacks on Tuberville accuse him of supporting amnesty for illegal aliens. Sessions even accused Tuberville of being a "tourist."
Wednesday, Sessions announced a new television ad called "Tuberville for Amnesty."
Byrne and Tuberville point to an August speech by Coach Tuberville when he said: "There are people coming across the border that need jobs… and we want them to come over here… Let em' come in and become citizens like we all became citizens."
The Tuberville campaign called the attack "fake news" on Twitter.
Sessions' campaign manager Jon Jones said, "Tuberville is claiming that his own words are 'fake news.' All of them? Tommy Tuberville needs to read the transcript. It is clear that Tuberville supports immigration amnesty, and he is attempting to trick Alabama voters to believe otherwise. In contrast, Jeff Sessions has done more than just say he wants to fix the border – he has already worked alongside President Trump to stop illegal immigration."
The new Sessions ad reads: "Tuberville is trying to trick you, hiding his support for immigration amnesty." Then plays an audio clip of the Tuberville comment from August
Tuesday, Byrne told reporters in Trussville: "I can tell you right now this issue about Tommy Tuberville's position on amnesty is a key issue. And so we're going to keep telling people about his position on that and let him explain why he doesn't think that's amnesty."
"Let em' come in and become citizens like we all became citizens," Tuberville is quoted in the ad.
Tuberville has denied supporting amnesty and says that he supports President Trump's immigration agenda.
The Sessions ad further charges: "And Tuberville's not even from Alabama, he's a tourist here. He lives, pays taxes and even votes in Florida."
On Tuesday, the Tuberville campaign responded with an attack ad of their own.
"The career politicians are desperate to hang on to their paychecks and power, so they have started airing negative ads full of false attacks and baseless distortions," Tuberville said. "Our new commercial allows us to respond with some hard truths about which candidate wants to drain the D.C. swamp and is tough enough to actually help President Trump get the job done."
The Tuberville ad has Byrne with former Secretary Hillary Clinton and Sessions with Congressman Adam Schiff (D-California) who led the impeachment effort against President Trump. The ad even connects Sessions and Byrne with Sen. Mitt Romney (the only Republican in either House of Congress who found that the President did anything wrong.)
State Representative Arnold Mooney, former Chief Justice Roy Moore, Ruth Page Nelson, and businessman Stanley Adair are also running for the Republican nomination for the Senate seat currently held by Doug Jones (D).
The Republican primary is March 3.
Print this piece