Sessions expected to announce candidacy for Senate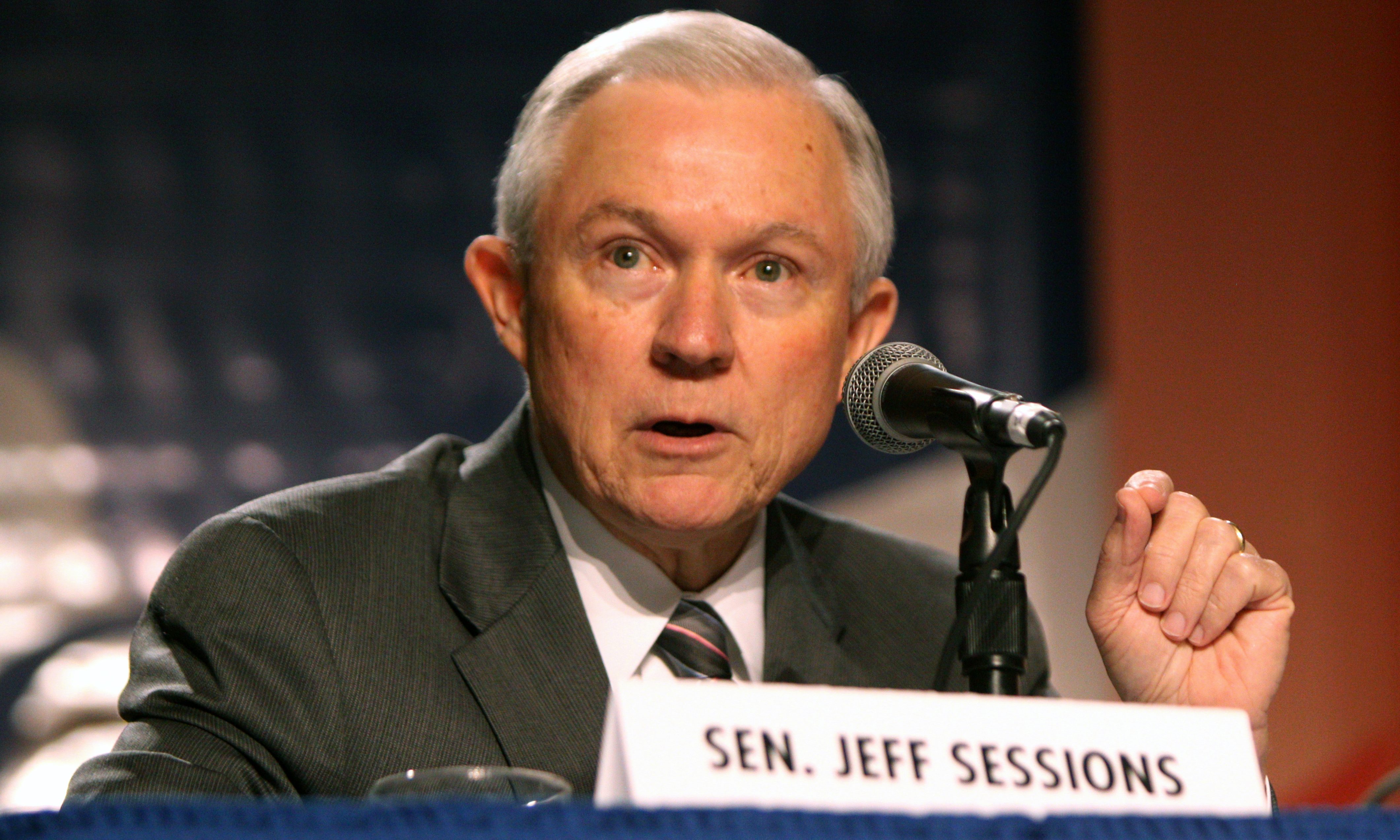 Former Attorney General Jeff Sessions is expected to announce that he is running for the Senate he vacated in 2017 today. Friday is the last day to qualify and there are already six candidates who have been on the campaign trail for months. Multiple news outlets are reporting that their sources are reporting that Sessions will enter the race today.
A source in Sessions inner circle has been leaking Sessions' plans to enter this race for some time now to a variety of outlets. The Hill has quoted their source as saying that the former Alabama senator "will come out forcefully in support of [President] Trump's agenda while denouncing Democrats' impeachment efforts. And steps have already begun to hire campaign staff."
Sessions is reported to be making a Fox News appearance on Thursday night where he will announce his candidacy publicly.
A source in the Alabama Republican Party told the Alabama Political Reporter, "He has not told us anything," when asked if Sessions has communicated his plans to the party when these leaks from the Sessions camp began occurring with more frequency.
Sessions at one point had off the charts favorability in Alabama; so much so that when he ran for re-election last in 2014 not only did he not have a primary challenger; but the Alabama Democratic Party could not find anyone who would face him either and he was elected without any opposition whatsoever. This time will be very different with six Republicans already in the field and a Democratic incumbent in Doug Jones occupying the seat.
Former State Representative Perry O. Hooper Jr. told APR that if the President stays out of it this will be a very close race; but if President Trump endorses someone then that person will win the nomination.
Trump had endorsed appointed Senator Luther Strange in 2017; even going so far as to holding a full campaign event in Huntsville attended by 20,000 people where he begged Alabama Republicans to vote for Sen. Strange. Strange said in his one debate appearance in the runoff, "The President is my friend. He picked me."
It and $50 million of GOP establishment dollars did not help him and Alabama Republicans picked former Chief Justice Roy Moore instead.
Sessions was the first Senator to endorse Trump and appeared with him on stage in his hometown of Mobile in the summer of 2015. Sessions loaned his staff to the Trump campaign and campaigned relentlessly for Trump. The President appointed Sessions Attorney General.
That warm relationship crashed. when AG Sessions recused himself from the Russia investigation after it was revealed that Sessions had twice met with the Russian Ambassador in 2016 and had not disclosed that to the Senate during confirmation hearings. The meetings were about Russian rocket engines that United Launch Alliance (ULA) was importing to power its rockets that are assembled in Decatur. ULA will be using a rocket engine made by Blue Origin in a new factory being built in Huntsville; but at the time Sen. John McCain (R-Arizona) was trying to ban importation of the Russian rocket engines, a move that would have crippled ULA in favor of SpaceX which has production facilities in Arizona.
Sessions did not clear his recusal with Trump who was furious over both the decision and Sessions' doing it without telling the President first. Sessions' authority in the matter then fell on Deputy AG Rod Rosenstein who made the decision to hire former FBI Director Robert Mueller as special counsel to investigate the matter at a cost of $30 million. The intense corruption investigation netted a number of convictions, more indictments, and fueled speculation that the President would be impeached. Eventually Mueller would find no evidence that Trump nor anyone in the Trump family had broken any laws in the 2016 campaign; but the matter cost the Republicans control of the House of Representatives. A furious Trump demanded that Sessions resign immediately after the 2018 election disaster.
Trump is not a forgiving man and has repeatedly attacked Sessions on Twitter and in off the cuff comments. The President has called appointing Sessions as AG, "My greatest mistake."
Sessions has reportedly hired OnMessage as his consulting firm for the campaign. OnMessage has not confirmed or denied that.
Rick Dearborn, a former top aide to Sessions, declined to comment on whether his former boss would announce a bid in the coming days.
Many Alabama Republicans have expressed dismay to APR that Sessions is entering this race.
Sessions would be joining a crowded primary field that includes Rep. Bradley Byrne (R-Ala.), former Auburn University football coach Tommy Tuberville, Alabama Secretary of State John Merrill, businessman Stanley Adair, state Rep. Arnold Mooney and former Chief Justice Roy Moore.
"I think it would be a mistake for him and really bad for the state given the president's extreme displeasure with him. Alabama is very pro-Trump," Byrne told The Hill on Tuesday.
Sen. Richard Shelby (R-Alabama) has made several statements early on in the process encouraging Sessions to run; but according to the Hill Sessions does not have the support and reportedly has not spoken to Senate Majority Leader Mitch McConnell (R-Kentucky) or Sen. Todd Young (R-Indiana), the chairman of the National Republican Senate Committee (which squandered tens of millions of $$s on Strange's doomed primary campaign).
Doug Jones has already begun running political ads attacking Sessions as being "divisive."
(Original reporting by Fox News, Politico, and the Hill's Julie Grace Burke and Al Weaver contributed to this report.)
Print this piece
Carl, Hightower raising money for July GOP primary runoff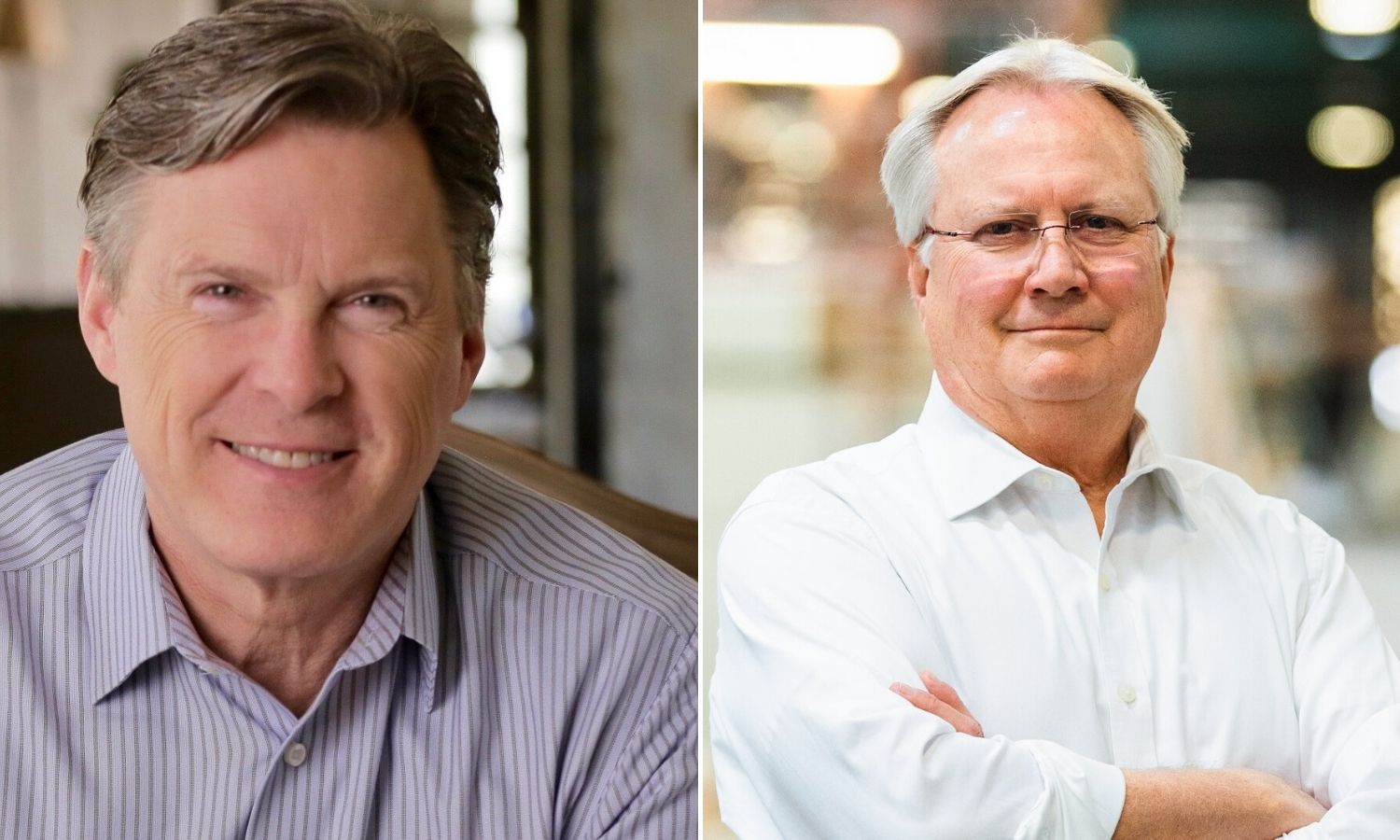 Mobile County Commissioner Jerry Carl and former State Senator Bill Hightower are running in the Republican Party primary runoff on July 14.
Both campaigns are preparing for the final push. Their Federal Elections Commission reports on their fundraising efforts are through the end of March.
Carl reported total receipts of $1,513,462.10. $709,525.10 of Carl's money comes contributions. $670,169.60 of that is contributions from individuals; while $37,700 are contributions from other committees. Carl has contributed $1,655.50 to his own campaign. Carl's congressional campaign also reports personally loaning his campaign $758,900.
Carl has already spent $1,307,240.85. $1,114,940.85 was for campaign operating expenses, $400 was for contribution refunds and $191,900 were loan repayments. Carl entered the month with $206,221.25 in cash on hand and debts of $567,000.
R.E. Myles of Grand Bay, AL donated $8400 to Carl's campaign. Myles is the President of the law firm McDowell, Knight, Roedder, & Sledge. There are two entries for Mr. Myles of Grand Bay. The second is for $5,600. Carl's other top contributors include: Rachel Burton is a Mobile housewife $5,800. Philip Burton of Mobile contributed $5,600. Burton works for the Burton Property Group. Clarence Burke Jr. of Foley works for Wolf Creek Industries $5,600. Nancy Myles of Grand Bay is retired, $5,600. Morgan Myles is a Mobile engineer with Core Industries, $5600. White-Spunner & Associates is a real estate firm, $5,400. Warren Nicholson of Mobile, who works for NFINA Technology, $5,400. Kathy Nichols of Mobile is retired, $5,400. Matt Metcalfe is a Mobile realtor, $5,400. Jerry Lathan is a contractor from Theodore, $5,400.
Former State Senator Bill Hightower reported total contributions of $1,071,355.21. $1,032,155.21 were individual contributions; while $39,200 were contributions from other committees. Hightower has no outstanding loans.
Hightower has already spent $858,340.60. $848,860.60 were operating expenses. $5,600 were refund contributions to individuals. $3,880 were other disbursements. The Hightower campaign had $213,023.40 in cash on hand.
Club for Growth PAC is supporting Hightower and they have donated $19.600 to his campaign. Major contributors include: Richard Uihlein of Lake Forest, Illinois is the CEO/owner of Uline, $11,200. Roy Drinkard of Cullman is the owner of Drinkard Construction, $2,800. Lamar Harrison of Wilmer, AL is the President of Gulf Construction and Hauling, $2,800.00. Rhonda Scott is an Opelika homemaker, $2,800.00. Allen Harris of Opelika is the owner of Bailey-Harris Construction Company $2,800. Donna Williams is a Mobile homemaker $2,800. George Montgomery is the president of his own company $2,800. Sherri Trick is a Tuscaloosa homemaker $2,800. Carrie Montgomery of Mobile is the treasurer at Gulf Fastener. $2,800. Kreis William of Birmingham is a vice president at JohsonKreis Construction $2,800.
The winner of the Republican primary runoff will face the winner of the Democratic Party primary runoff between James Averhart and Kiani Gardner
The First Congressional District is an open seat, because incumbent Bradley Byrne, R-Montrose, is not seeking re-election.
Print this piece