Sessions expected to announce candidacy for Senate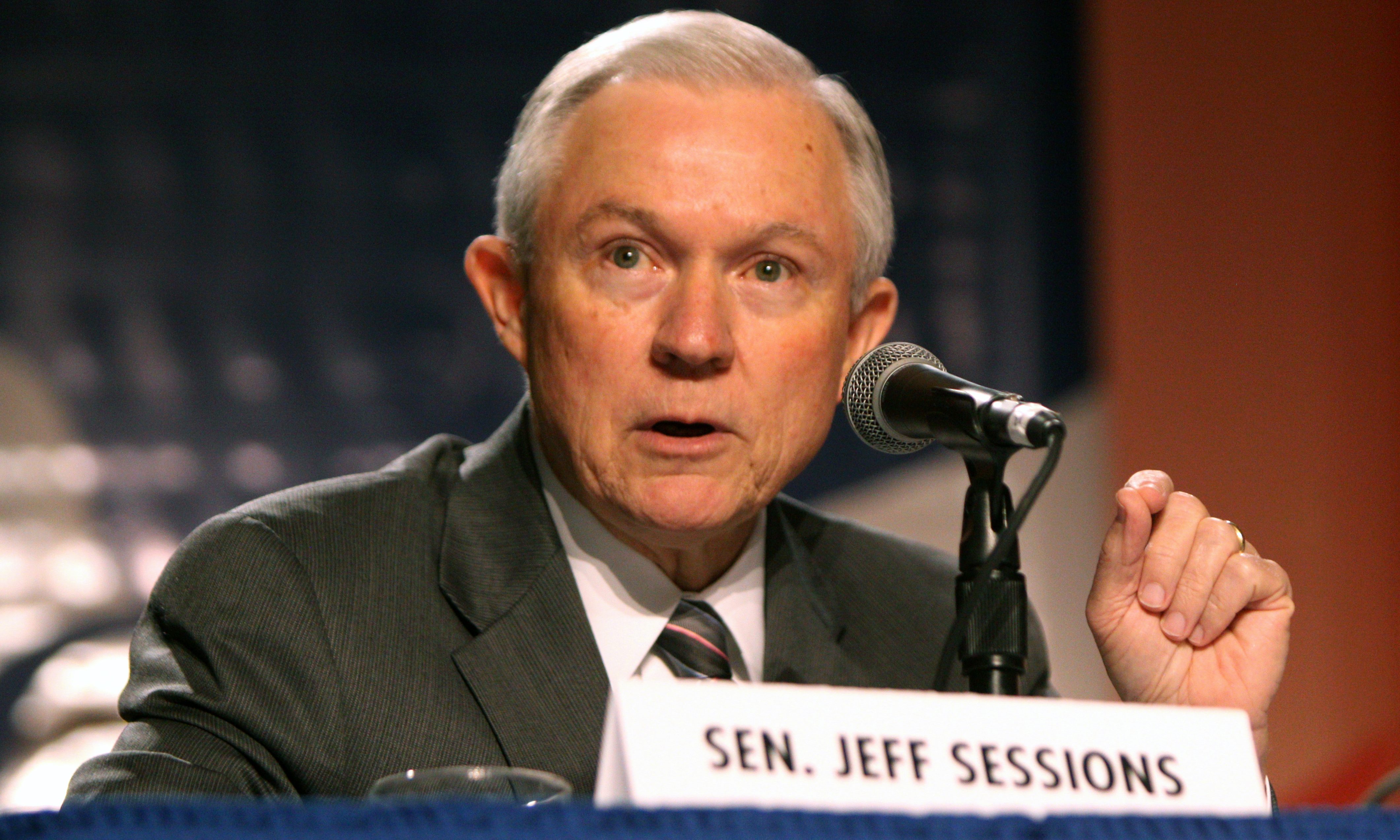 Former Attorney General Jeff Sessions is expected to announce that he is running for the Senate he vacated in 2017 today. Friday is the last day to qualify and there are already six candidates who have been on the campaign trail for months. Multiple news outlets are reporting that their sources are reporting that Sessions will enter the race today.
A source in Sessions inner circle has been leaking Sessions' plans to enter this race for some time now to a variety of outlets. The Hill has quoted their source as saying that the former Alabama senator "will come out forcefully in support of [President] Trump's agenda while denouncing Democrats' impeachment efforts. And steps have already begun to hire campaign staff."
Sessions is reported to be making a Fox News appearance on Thursday night where he will announce his candidacy publicly.
A source in the Alabama Republican Party told the Alabama Political Reporter, "He has not told us anything," when asked if Sessions has communicated his plans to the party when these leaks from the Sessions camp began occurring with more frequency.
Sessions at one point had off the charts favorability in Alabama; so much so that when he ran for re-election last in 2014 not only did he not have a primary challenger; but the Alabama Democratic Party could not find anyone who would face him either and he was elected without any opposition whatsoever. This time will be very different with six Republicans already in the field and a Democratic incumbent in Doug Jones occupying the seat.
Former State Representative Perry O. Hooper Jr. told APR that if the President stays out of it this will be a very close race; but if President Trump endorses someone then that person will win the nomination.
Trump had endorsed appointed Senator Luther Strange in 2017; even going so far as to holding a full campaign event in Huntsville attended by 20,000 people where he begged Alabama Republicans to vote for Sen. Strange. Strange said in his one debate appearance in the runoff, "The President is my friend. He picked me."
It and $50 million of GOP establishment dollars did not help him and Alabama Republicans picked former Chief Justice Roy Moore instead.
Sessions was the first Senator to endorse Trump and appeared with him on stage in his hometown of Mobile in the summer of 2015. Sessions loaned his staff to the Trump campaign and campaigned relentlessly for Trump. The President appointed Sessions Attorney General.
That warm relationship crashed. when AG Sessions recused himself from the Russia investigation after it was revealed that Sessions had twice met with the Russian Ambassador in 2016 and had not disclosed that to the Senate during confirmation hearings. The meetings were about Russian rocket engines that United Launch Alliance (ULA) was importing to power its rockets that are assembled in Decatur. ULA will be using a rocket engine made by Blue Origin in a new factory being built in Huntsville; but at the time Sen. John McCain (R-Arizona) was trying to ban importation of the Russian rocket engines, a move that would have crippled ULA in favor of SpaceX which has production facilities in Arizona.
Sessions did not clear his recusal with Trump who was furious over both the decision and Sessions' doing it without telling the President first. Sessions' authority in the matter then fell on Deputy AG Rod Rosenstein who made the decision to hire former FBI Director Robert Mueller as special counsel to investigate the matter at a cost of $30 million. The intense corruption investigation netted a number of convictions, more indictments, and fueled speculation that the President would be impeached. Eventually Mueller would find no evidence that Trump nor anyone in the Trump family had broken any laws in the 2016 campaign; but the matter cost the Republicans control of the House of Representatives. A furious Trump demanded that Sessions resign immediately after the 2018 election disaster.
Trump is not a forgiving man and has repeatedly attacked Sessions on Twitter and in off the cuff comments. The President has called appointing Sessions as AG, "My greatest mistake."
Sessions has reportedly hired OnMessage as his consulting firm for the campaign. OnMessage has not confirmed or denied that.
Rick Dearborn, a former top aide to Sessions, declined to comment on whether his former boss would announce a bid in the coming days.
Many Alabama Republicans have expressed dismay to APR that Sessions is entering this race.
Sessions would be joining a crowded primary field that includes Rep. Bradley Byrne (R-Ala.), former Auburn University football coach Tommy Tuberville, Alabama Secretary of State John Merrill, businessman Stanley Adair, state Rep. Arnold Mooney and former Chief Justice Roy Moore.
"I think it would be a mistake for him and really bad for the state given the president's extreme displeasure with him. Alabama is very pro-Trump," Byrne told The Hill on Tuesday.
Sen. Richard Shelby (R-Alabama) has made several statements early on in the process encouraging Sessions to run; but according to the Hill Sessions does not have the support and reportedly has not spoken to Senate Majority Leader Mitch McConnell (R-Kentucky) or Sen. Todd Young (R-Indiana), the chairman of the National Republican Senate Committee (which squandered tens of millions of $$s on Strange's doomed primary campaign).
Doug Jones has already begun running political ads attacking Sessions as being "divisive."
(Original reporting by Fox News, Politico, and the Hill's Julie Grace Burke and Al Weaver contributed to this report.)
Slow absentee voting in Tuscaloosa sparks outrage, possible legal action
Among the issues were incredibly long lines that left some voters waiting more than five hours and an inefficient process that managed to take in fewer than 100 absentee ballots in six hours.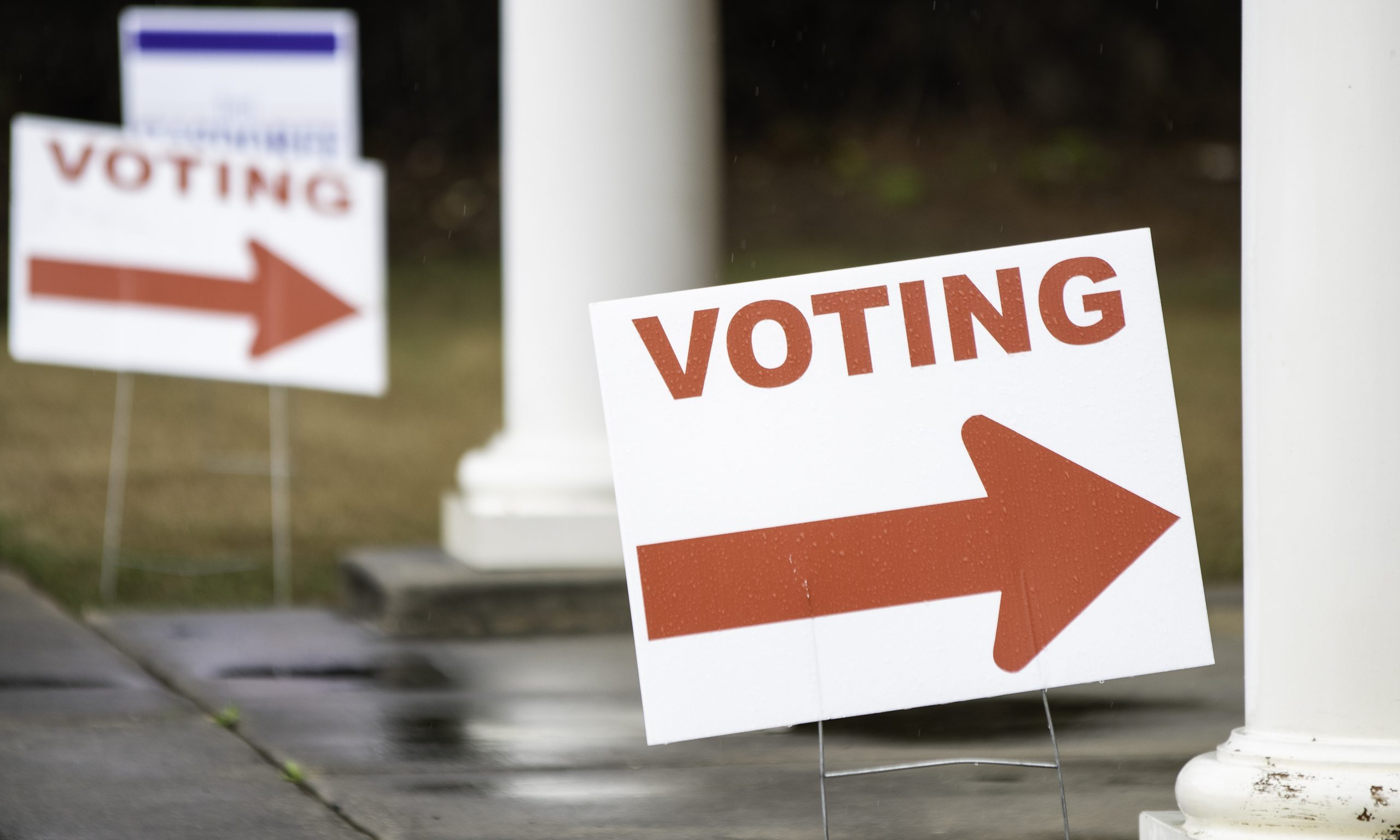 Long lines and slow absentee ballot processing in Tuscaloosa County have left voters outraged and incumbent Sen. Doug Jones's campaign threatening legal action. 
On Wednesday, Jones's campaign attorney, Adam Plant, sent a letter to Tuscaloosa County Circuit Clerk Magaria Bobo, outlining a number of issues with ongoing absentee voting and promising to take legal action if Bobo doesn't improve the process on the final day, Friday. Among the issues documented by Plant were incredibly long lines that left some voters waiting more than five hours and an inefficient process that managed to take in fewer than 100 absentee ballots in six hours. 
Additionally, Plant noted that Bobo has hired her family members to help process absentee ballots and at least one family member had made disparaging remarks on social media about voters. 
"You and those acting on your behalf are suppressing the vote of qualified Alabama voters," Plant wrote in the letter. "If you are unable or unwilling to execute your duties competently, and allow Tuscaloosa voters to exercise their voting rights without undue burdens, we will take further action."
In an interview with the Montgomery Advertiser on Wednesday, Bobo noted that her office had received more than 13,000 requests for absentee ballots — a remarkable uptick from the 3,000 or so her office usually receives — and there had been problems in managing that number of ballots while also adhering to social distancing guidelines within the office. 
However, as Plant's letter notes, the massive increase in absentee ballots for this election shouldn't have been a surprise. Also, Secretary of State John Merrill had made additional funds available to absentee managers to facilitate hiring extra staff, purchasing additional computers and staying open for longer hours to accommodate the anticipated increase. 
In a press release on Wednesday, the Alabama Democratic Party criticized Bobo and her family members, and the release included screenshots of Facebook posts from Bobo's daughter lashing out at voters who complained about the long wait times. 
"No voter should have to wait in line for hours to exercise their rights," said ADP executive director Wade Perry. "We should leverage every tool we have to make voting easier, not harder. Also, it should go without saying that election workers should not insult the very people they are employed to serve. If Ms. Bobo is incapable of processing voters quickly, someone else needs to do the job."