Sessions expected to announce candidacy for Senate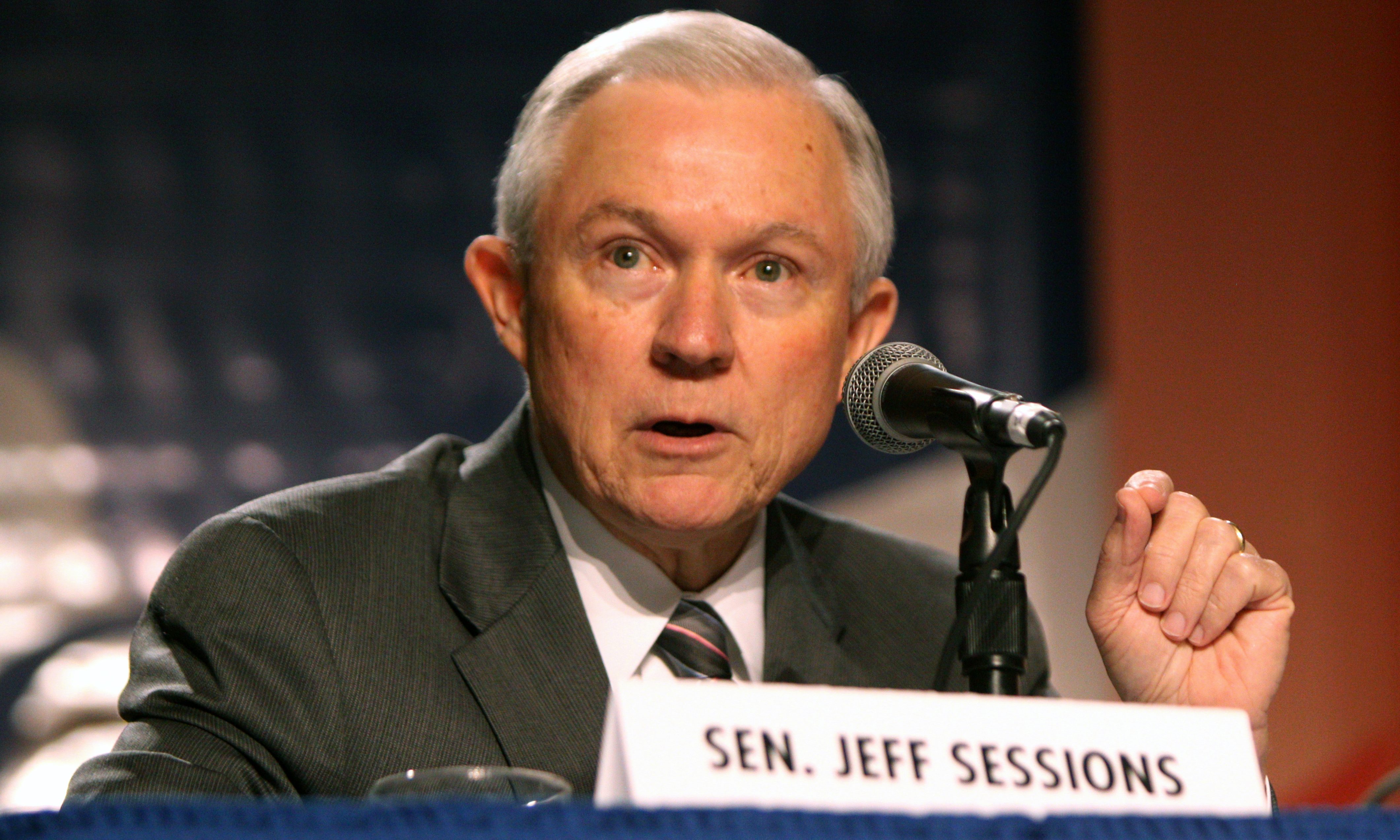 Former Attorney General Jeff Sessions is expected to announce that he is running for the Senate he vacated in 2017 today. Friday is the last day to qualify and there are already six candidates who have been on the campaign trail for months. Multiple news outlets are reporting that their sources are reporting that Sessions will enter the race today.
A source in Sessions inner circle has been leaking Sessions' plans to enter this race for some time now to a variety of outlets. The Hill has quoted their source as saying that the former Alabama senator "will come out forcefully in support of [President] Trump's agenda while denouncing Democrats' impeachment efforts. And steps have already begun to hire campaign staff."
Sessions is reported to be making a Fox News appearance on Thursday night where he will announce his candidacy publicly.
A source in the Alabama Republican Party told the Alabama Political Reporter, "He has not told us anything," when asked if Sessions has communicated his plans to the party when these leaks from the Sessions camp began occurring with more frequency.
Sessions at one point had off the charts favorability in Alabama; so much so that when he ran for re-election last in 2014 not only did he not have a primary challenger; but the Alabama Democratic Party could not find anyone who would face him either and he was elected without any opposition whatsoever. This time will be very different with six Republicans already in the field and a Democratic incumbent in Doug Jones occupying the seat.
Former State Representative Perry O. Hooper Jr. told APR that if the President stays out of it this will be a very close race; but if President Trump endorses someone then that person will win the nomination.
Trump had endorsed appointed Senator Luther Strange in 2017; even going so far as to holding a full campaign event in Huntsville attended by 20,000 people where he begged Alabama Republicans to vote for Sen. Strange. Strange said in his one debate appearance in the runoff, "The President is my friend. He picked me."
It and $50 million of GOP establishment dollars did not help him and Alabama Republicans picked former Chief Justice Roy Moore instead.
Sessions was the first Senator to endorse Trump and appeared with him on stage in his hometown of Mobile in the summer of 2015. Sessions loaned his staff to the Trump campaign and campaigned relentlessly for Trump. The President appointed Sessions Attorney General.
That warm relationship crashed. when AG Sessions recused himself from the Russia investigation after it was revealed that Sessions had twice met with the Russian Ambassador in 2016 and had not disclosed that to the Senate during confirmation hearings. The meetings were about Russian rocket engines that United Launch Alliance (ULA) was importing to power its rockets that are assembled in Decatur. ULA will be using a rocket engine made by Blue Origin in a new factory being built in Huntsville; but at the time Sen. John McCain (R-Arizona) was trying to ban importation of the Russian rocket engines, a move that would have crippled ULA in favor of SpaceX which has production facilities in Arizona.
Sessions did not clear his recusal with Trump who was furious over both the decision and Sessions' doing it without telling the President first. Sessions' authority in the matter then fell on Deputy AG Rod Rosenstein who made the decision to hire former FBI Director Robert Mueller as special counsel to investigate the matter at a cost of $30 million. The intense corruption investigation netted a number of convictions, more indictments, and fueled speculation that the President would be impeached. Eventually Mueller would find no evidence that Trump nor anyone in the Trump family had broken any laws in the 2016 campaign; but the matter cost the Republicans control of the House of Representatives. A furious Trump demanded that Sessions resign immediately after the 2018 election disaster.
Trump is not a forgiving man and has repeatedly attacked Sessions on Twitter and in off the cuff comments. The President has called appointing Sessions as AG, "My greatest mistake."
Sessions has reportedly hired OnMessage as his consulting firm for the campaign. OnMessage has not confirmed or denied that.
Rick Dearborn, a former top aide to Sessions, declined to comment on whether his former boss would announce a bid in the coming days.
Many Alabama Republicans have expressed dismay to APR that Sessions is entering this race.
Sessions would be joining a crowded primary field that includes Rep. Bradley Byrne (R-Ala.), former Auburn University football coach Tommy Tuberville, Alabama Secretary of State John Merrill, businessman Stanley Adair, state Rep. Arnold Mooney and former Chief Justice Roy Moore.
"I think it would be a mistake for him and really bad for the state given the president's extreme displeasure with him. Alabama is very pro-Trump," Byrne told The Hill on Tuesday.
Sen. Richard Shelby (R-Alabama) has made several statements early on in the process encouraging Sessions to run; but according to the Hill Sessions does not have the support and reportedly has not spoken to Senate Majority Leader Mitch McConnell (R-Kentucky) or Sen. Todd Young (R-Indiana), the chairman of the National Republican Senate Committee (which squandered tens of millions of $$s on Strange's doomed primary campaign).
Doug Jones has already begun running political ads attacking Sessions as being "divisive."
(Original reporting by Fox News, Politico, and the Hill's Julie Grace Burke and Al Weaver contributed to this report.)
ALGOP rejects change that would have stripped voters of power to elect convention delegates
The 435-member Alabama Republican Executive Committee on Saturday voted to reject a proposed bylaws change that would have taken away the ability of Alabama Republican primary voters to elect the delegates to the Republican National Convention every four years. Under the proposal, the Executive Committee themselves would have picked all of the delegates.
The controversial measure was voted down 51 percent to 49 percent. This was a bylaws change so it required a two-thirds majority to pass. The vote was not even close.
The full Alabama Republican Executive Committee was holding its summer meeting at the Trussville Civic Center. Executive Committee members from every county in the state travel to the two Executive Committee meetings each year.
Claire Austin, who represents the Bullock County GOP, said that the committee would be taking away the people's right to vote.
Joseph Fuller, who chairs the Bylaws Committee and represents the 3rd Congressional District on the ALGOP Steering Committee, argued for the change saying that having all of those delegate races on the ballot confuses primary voters and that 34 other states do not elect their convention delegates.
Fuller said the change was proposed by Elbert Peters of Madison County, who could not attend because of his health. One delegate from Jefferson County accused proponents of the change of trying to take away democracy. This same bylaw change was proposed at last year's summer meeting and rejected by the Executive Committee then as well.
Republican primary voters on March 3 elected 47 delegates to the Republican National Convention in Charlotte. The Alabama Republican Executive Committee elected 47 alternate delegates in May. This year's GOP convention has been canceled by President Donald Trump because of the growing danger of contracting COVID-19 by mixing so many people across the country into a packed convention hall.
The Executive Committee did approve a bylaws change allowing that in a declared state of emergency that a meeting of the Executive Committee could be done online.
Alabama Republican Party Chairman Terry Lathan said that she had talked to some members who were afraid to attend Saturday's meeting because of the coronavirus threat.
There was a live feed so that members who did not attend the summer meeting in person could watch online, but because there was no provision in the bylaws for remote participation, they did not count toward achieving a quorum and could not vote on the proposed bylaws changes, resolutions or on selecting delegates to the electoral college.
Due to so many members fearing exposing themselves to the coronavirus and wrecks on I-65 slowing traffic, it was over 30 minutes into the event before the Executive Committee had a quorum and could conduct business. The traditional fundraising luncheon was canceled this year due to COVID-19 fears. Lathan said that there may be a virtual fundraiser later in the year to address the shortfall.
The Alabama Republican Executive Committee meets two times a year. The 21-member Republican Steering Committee conducts regular business for the party and meets much more frequently.