Opinion | A new dawn for Democrats in Alabama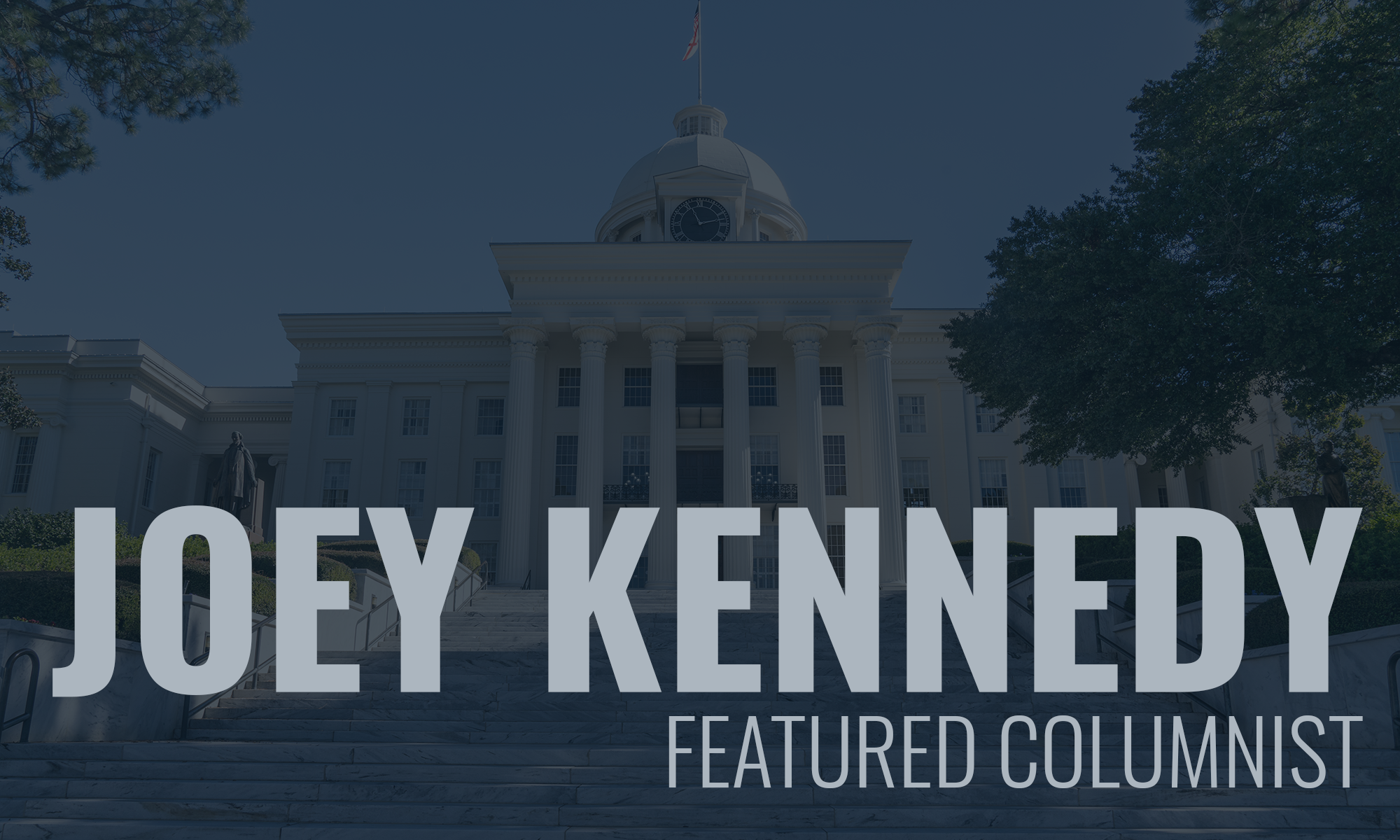 The Alabama Democratic Party isn't much. Recently, a new party executive committee and chair were elected. The days of do-nothing Nancy Worley and do-nothing-but-harm Joe Reed are numbered, thankfully.
Still, Alabama Democrats have a long way to go before they're really functioning again.
The Democrats put up probably its best slate of candidates ever in 2018. That slate got slaughtered, mainly for two reasons:
1. The state Democratic Party was absent. It pretty much told the candidates they were on their own, and they were.
2. Straight-ticket voting. More than 60 percent of Republicans voted lazily, but effectively. They just bubbled-in that "R" oval and went home, and in doing so elected some really good people and, true, some really awful people.
So we're starting to see a resurgence in the state Democratic Party. New chair state Rep. Christopher England (D-Tuscaloosa) and vice-chair former state Rep. Patricia Todd (D-Birmingham) are going to make sure the party better reflects Alabama's citizenry than it ever has previously.
As soon as they officially take their positions, along with a much more diverse and representative executive committee, we'll start seeing a new Alabama Democratic Party.
As the party remakes itself into, well, an actual functioning entity, it's important not to overlook other positives for Democrats in Alabama.
In December, the Young Democrats of Alabama will host a national meeting of the Young Democrats of America. It's the first time the group has met in Alabama, a state not known as Democratic Party friendly, for the most part.
Josh Coleman, LGBTQ+ liaison for the city of Birmingham and Mayor Randall Woodfin, also leads the Young Democrats of Alabama as president. He and Terri Chapman, executive vice president of the Alabama group, are running the Fall National Conference, along with a steering committee.
This is a big deal, both in terms of prestige and economic impact. The Dec. 6-8 meeting at the Sheraton Birmingham will attract 300 to 400 young Democrats. The Young Democrats of America meet three or four times a year, but usually in cities like New York, Atlanta, Indianapolis, Salt Lake City, Los Angeles,and other big cities.
"A lot of these folks have never been to Alabama," said Coleman. "We want to highlight the legacy of Birmingham and the history of Birmingham. This is ground zero for Republican control."
Alabama, of course, is ground zero, but not Birmingham, a solidly Democratic city. Still, the conference wasn't just given to Birmingham.
Coleman, Chapman, and the host committee had to bid for the right to host the Democrats. They had to show they could pay for the event, that the city would be friendly, and provide at least two letters of support.
Coleman said 15 letters of support were sent to the group, including letters from U.S. Sen. Doug Jones, U.S. Rep. Terri Sewell, and Mayor Woodfin.
The three-day conference is a chance for Democrats from all over the nation to socialize, network, and attend training sessions. Also, the Democratic candidates running for president have been invited.
The final conference agenda will be released soon.
"Birmingham is not like the rest of Alabama," Coleman said. No doubt if it were, the city wouldn't have won the bid to host the meeting.
And the Young Democrats of Alabama are likely to stay in the national spotlight even after the young Democrats have gone home. Chapman not only is executive vice president of the state group, but she's also one of the national vice presidents.
After the recent ouster of Nancy Worley, as chair of the Alabama Democratic Party, the meeting will also give national young Democrats an opportunity to see that the state party is no longer infighting.
"I think we've moved on passed that," Coleman said. "People are ready to move forward. The entire goal of the Young Democrats is to get young people involved in the political process."
Now with new leadership at the state party, Coleman believes Democrats will finally be truly organized and able to attract larger numbers.
Hosting a national conference for Young Democrats is sure tohelp.
Joey Kennedy, a Pulitzer Prize winner, writes a column each week for Alabama Political Reporter. Email: [email protected]
Opinion | That climate change hoax is killing us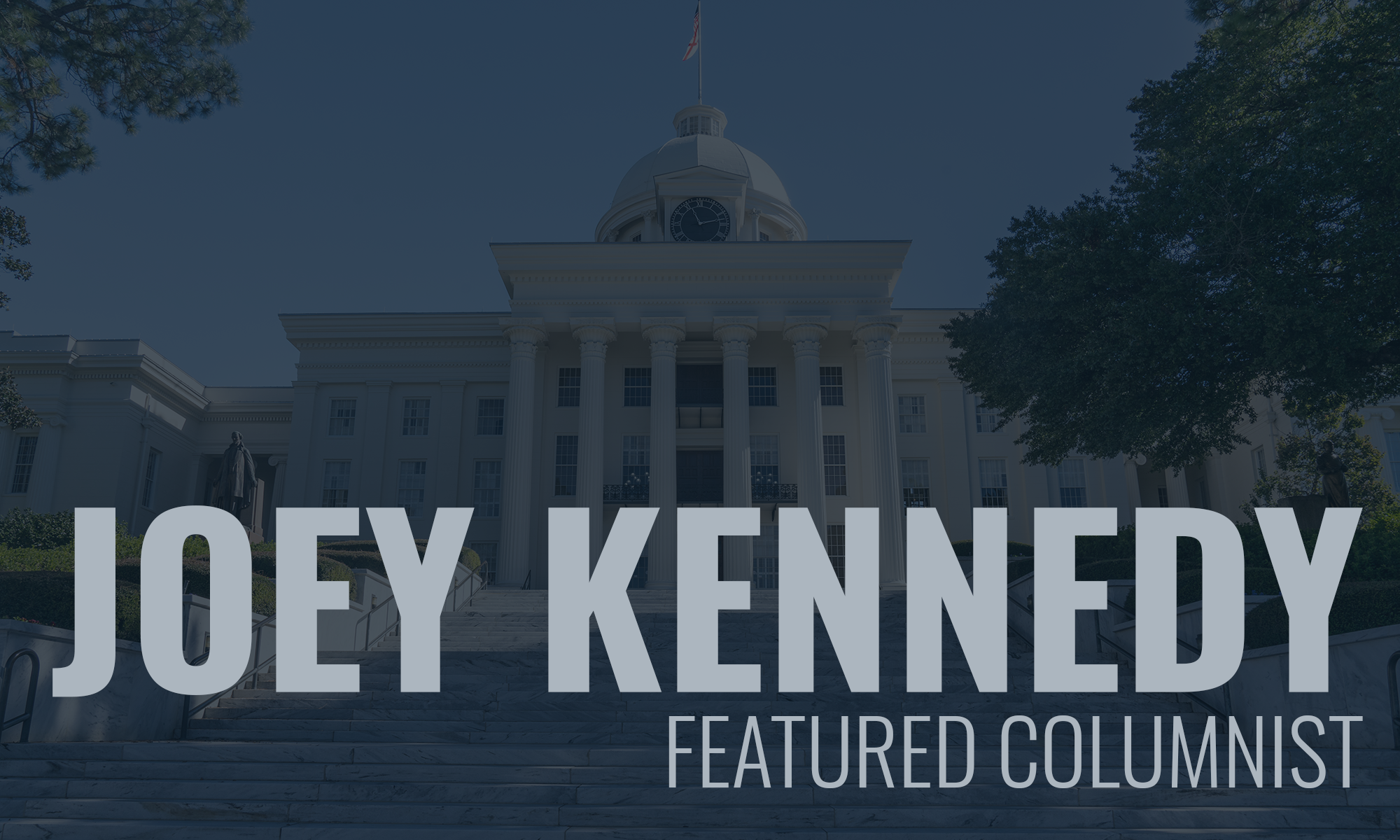 I grew up with hurricanes. For my first 11 years, my parents and I lived on the Texas Gulf Coast, near Beaumont. My father was transferred by the company he worked for, Texas Gulf Sulfur, to deep South Louisiana in 1967. We lived in Houma, in Terrebonne Parish, but Dad worked near Larose, in Lafourche Parish.
Hurricanes were regular events in Southeastern Texas and South Louisiana. Still are, but in much more frequent numbers. And Alabama gets clobbered every so often, most recently yesterday and today. Sally made landfall near Gulf Shores, and you can be assured the damage will be extensive, especially from flooding.
Flooding was a big factor in Texas hurricanes too, when I lived there. Hurricane Carla, in 1961, devastated High Island, not far from our home. Flooding was widespread. Carla was a Category 4 storm. But notably, that September, Carla was only the third named storm of the hurricane season.
This year, we're running out of names. Striking Alabama this week, only a few days after Carla struck Southeastern Texas in 1961, Sally is toward the end of the hurricane alphabet. The National Hurricane Center and World Meteorological Organization are literally running out of names for storms this year.
Earlier this week, and maybe still, there were five named storms in the Atlantic. This is only the second time on record that five named storms are in the Atlantic at the same time. And they're using up the Alphabet. The first time this happened was 1971, at a time when humans were first becoming aware of climate warming.
Little do we know, that before Sally decided to squat on Alabama, Hurricane Paulette made landfall in Bermuda on early Monday morning. There are so many hurricanes around, we can't even keep up with them.
They're like Republican scandals.
Probably more than any other indicator, hurricanes tell the story of climate change, the very real climate change that Donald Trump and many Republicans deny or call a hoax.
Like the COVID-19 Pandemic. Like so many events that Trump and Trump Republicans can't (or won't) believe. Like the corruption that permeates the Trump administration. Like the wildfires destroying the far West Coast states.
That's not climate change, claims Trump. It's because California won't sweep the forests. I call BS. Even on California being responsible for sweeping. Most of the forestland in California is federal land. Most of the burning areas are on or near federal trees. Yet, the state of California spends more money on forest management than the federal government, which owns most of the land. That's the truth. No hoax.
Trump should order secret federal teams of ICE forest sweepers to do their jobs.
The hoax from Republicans and the Trump administration is that crazy antifa hit squads are invading the West Coast to reign terror on the populations there. National security experts continue to assert that white supremacists and nationalists are the most dangerous domestic terror threat. But Trump defends those radicals – "they are very fine people" — because they hold up some mysterious white heritage above all others. If Trump is anything, he's the whitest Angry White Man ever.
Climate change is real. The coronavirus pandemic exists. White nationalists are the most serious domestic terror threat in this country.
Black lives do matter.
Yet, once again and often, Trump shows the orange-hued emperor has no clothes. As Stormy Daniels has previously said, that is not a good look.