First summit on rural workforce development held in Livingston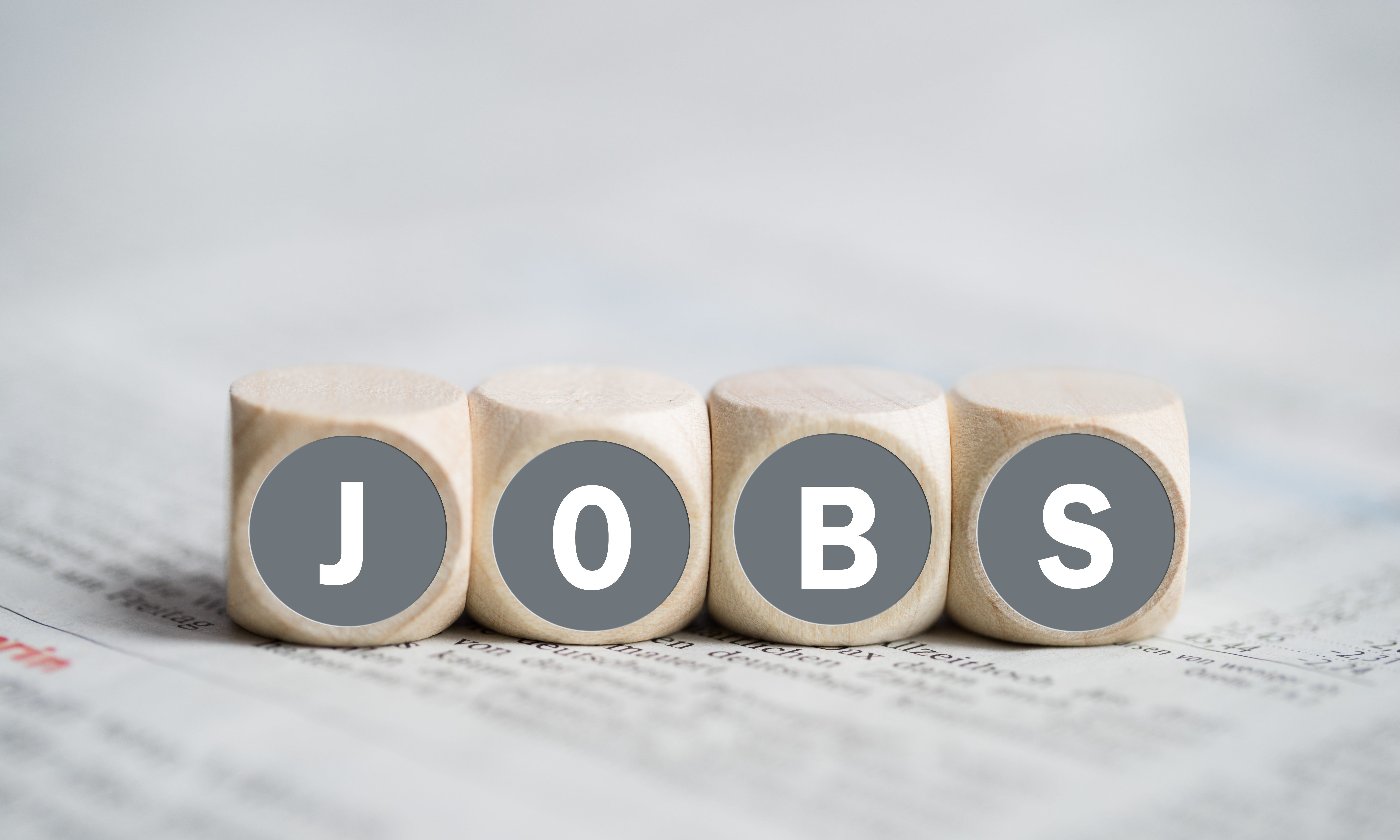 Friday, November 1 Alabama Power and Alabama Commission on Higher Education collaborated for first Alabama Summit on Rural Workforce Development, which was held on the campus of the University of West Alabama,
Organizers hoped that the event will advance economic, workforce and rural development across Alabama. Hundreds of economic and workforce development professionals packed the Bell Conference Center at UWA. The event featured a broad slate of experts with unique perspectives to address rural Alabama's need for building a workforce pipeline and economic development system.
"Following the impact and success of the recent Alabama Summit on Rural Technology earlier this year, we decided to continue to expand our efforts in rural workforce development," said Dr. Tina Jones, Vice President of UWA's Division of Economic and Workforce Development. "UWA has grown into one of the state's leading institutions of higher learning in fostering rural development. This is a natural next step in our strategic efforts."
Alabama Department of Commerce's Ed Castile said, "The year 2018 was a banner year for economy development, business development, and growth…. Workforce development is hard work and is a priority for many people. Many in our country and in other counties are struggling to find workforce. It takes creativity, innovation, and getting out of the box to do this work. The question is – how do you mine for the gold?"
Economic developer Dr. Nicole Jones told the Alabama Political Reporter, "Rural Alabama needs hope and folks to reach out and show them success stories that have occurred in other rural areas. When members of a community have the opportunity to collaborate, cities and towns are built. It takes a team of residents, businesses, government, schools, churches, and nonprofits with a community mindset of pride, optimism, and innovation to help an area do well."
West Alabama Works and West Alabama Chamber COO Donny Jones said, "We need to look at education and training – not just a 'college or bust' mentality. Teachers haven't been prepared to teach like a business, so we helped bridge the gap between education and industry by creating Educator Works Academy. It allows teachers to get experience in business and industry (through professional development and facility tours) so they can better help their students."
Mercedes, Nucor Steel, and others participate in this program.
Alabama Works Region 5 Chair Aubrey Carter said, "Some rural counties do not see the need of what is happening and do not know about companies and their suppliers. It is about exposure – knowing what is there and the available opportunities. The Career Discovery Expo, for example, held twice a year, helps kids get introduced to career paths."
Alabama Works Region 7 Chair Josh Duplantis said, "There is a direct correlation between access to broadband and access to information. I see kids crowded in the McDonald's parking lot trying to get WiFi for homework."
"We need to see more of our industry and community," Donny Jones said. "It is still the parents' job and the community's job to raise our children. Teachers are part of the equation, but we have to stop putting all of the weight on our educators." "We are the biggest barrier to getting things done. Generation after generation of mistrust and not working together. There is not always a hidden motive for wat we do. Some rural communities have a hesitancy to work with others – then we cannot serve others properly. Communities that work together are the communities that get it – the jobs and the quality of life There is not a guy with a PowerPoint and a grant that can come in and fix everything."
Nick Moore, Education Policy Advisor & Coordinator for the Governor's Office of Education & Workforce Transformation, said, "Stackable credentials provide progressive wage increases and a path to self-sufficiency. Right now we have the highest labor participation rate in Alabama history. The challenge is that there is a still group of people with barriers and who need to be trained. Find people where they are and what their barriers are [so we can see if we can help them]. Transportation, child care, etc. are all barriers."
Nick Moore mentioned the Wee Cats program in Enterprise, Alabama, where 3 and 4 years old run a business. Governor Ivey plans toured the facility on Wednesday.
Alabama Department of Labor Secretary Fitzgerald Washington said, "When I was appointed, I noticed there was a disconnect between the Alabama Department of Labor resources and how we could get them to the people. Most people did not know the resources existed. We needed to meet people where the were at. The Job Fair initiative, for example, helped take some counties in double digits into single digits or the first time in history. For example, 40 employers went to Wilcox County for job fairs in high school gymnasiums, which knocked down the barrier of nervousness for attendees. In August 2015, Wilcox County had 16.1% unemployment. In September 2019 that number was 6.2%, the lowest in this history of the county. That is progress."
Dr. Nicole Jones said, "Strong local economies are built upon strong local communities. Exposure and cultivating relationships help win projects. Let's leave the politics and egos aside and start working together to benefit Alabamians and rural communities."
"Our purpose is to help equip employers, economic development leaders, public and governmental officials, educators, and community leaders with the skills, knowledge and practical tools for addressing the unique talent and workforce development opportunities in our rural areas," emphasized Dr. Tina Jones.
JumpStartAL launches innovative workforce development initiative
Public-private partnership uses VR-technology, job strategy to train and place participants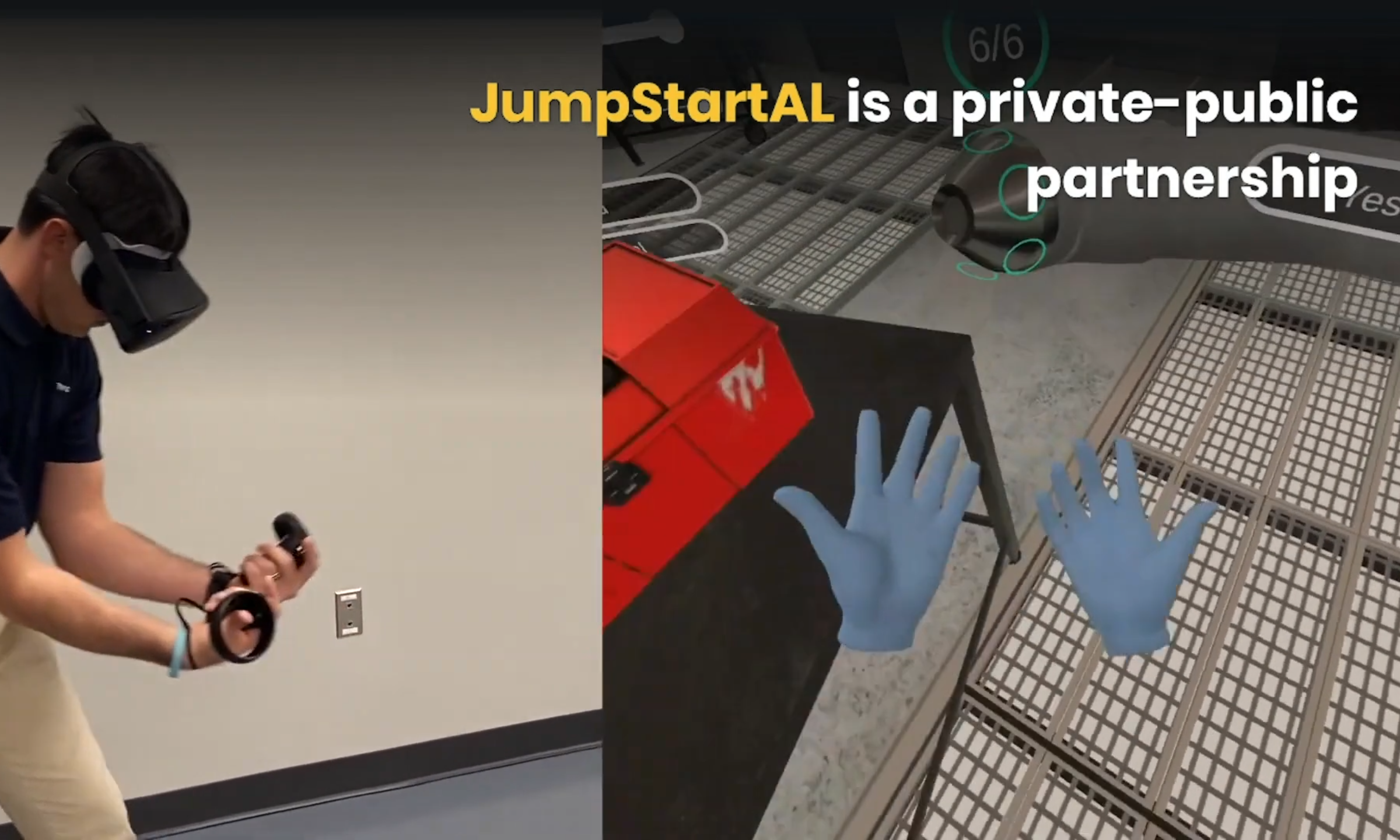 Representatives today announced JumpStartAL, a private-public partnership to help carry out Alabama's strategy for the future of workforce development. Using leading edge virtual reality (VR) training solutions from job simulator TRANSFRVR, JumpStartAL will offer new education and training programs to develop the state's next generation of highly skilled workers.
"Alabama is focused on the future," Governor Kay Ivey said. "JumpStartAL will help ensure that we are positioned to attract the jobs of tomorrow by educating and training Alabamians to take advantage of the opportunities those jobs will provide."
The initiative will highlight career paths needed for Alabama to meet its goal to increase its workforce by 500,000 highly skilled workers by 2025.
JumpStartAL training modules are created with input from industry partners and will help participants develop specific skills needed for jobs, beginning with manufacturing and expanding into other industries in the future. Training is available free of charge for anyone interested in a career in the skilled trades, including high school students, veterans, workers in existing industries, the unemployed and underemployed.
JumpStartAL will initially roll out at five Alabama community colleges, with more campuses and training facilities added in the future:
Coastal Alabama Community College
Enterprise State Community College
Jefferson State Community College
Lawson State Community College
Shelton State Community College
"Now, more than ever, we must be engaged in new and inventive ways to train the next generation of skilled workers," said Alabama Community College System Chancellor Jimmy H. Baker. "Our colleges are committed to meeting students where they are and helping them achieve a better future. Hands-on virtual reality training is a means of achieving that goal."
The statewide network of partners in the JumpStartAL initiative includes the Alabama Community College System; Ready to Work, which is operated by Alabama Industrial Development Training (AIDT); the Alabama Department of Postsecondary Education; the Governor's Office of Workforce Development; the Business Education Alliance; TRANSFRVR; Shelby County economic development organization 58 INC; Central Six Alabama Works; and the Alabama Department of Commerce.
Alabama Power, Altec and Kamtek are among the private sector leaders of JumpStartAL. The statewide business community is supporting the initiative both through job placement strategies and financial efforts.
"It is a great privilege for Altec to be partnering with so many outstanding companies and organizations throughout Alabama on such an innovative workforce development initiative", said Jay Eichelberger, General Manager for Altec Industries. "JumpStartAL demonstrates Alabama's leadership role in developing skill-aligned training programs that help broaden employment and economic opportunities. It will ensure that those entering the workforce are much better prepared to succeed, while allowing employers within the state to utilize state-of- the-art training technology that is focused on specific job skills and requirements."
JumpStartAL also will focus on addressing new challenges and opportunities that arise as a result of the coronavirus pandemic.
"The organizations and companies that make up JumpStartAL have a shared vision of ensuring Alabama and its citizens are well positioned for a prosperous and inclusive future in the 21st century economy," said Leigh Davis, vice president of economic and community development for Alabama Power. "We are honored to join with them to help make this vision a reality."
Companies interested in joining the partnership can visit jumpstartal.com. Individuals wanting more information on training locations and how to sign up can learn more at jumpstartal.com/training.