Opinion | A shameful vote cast by an Alabama congressman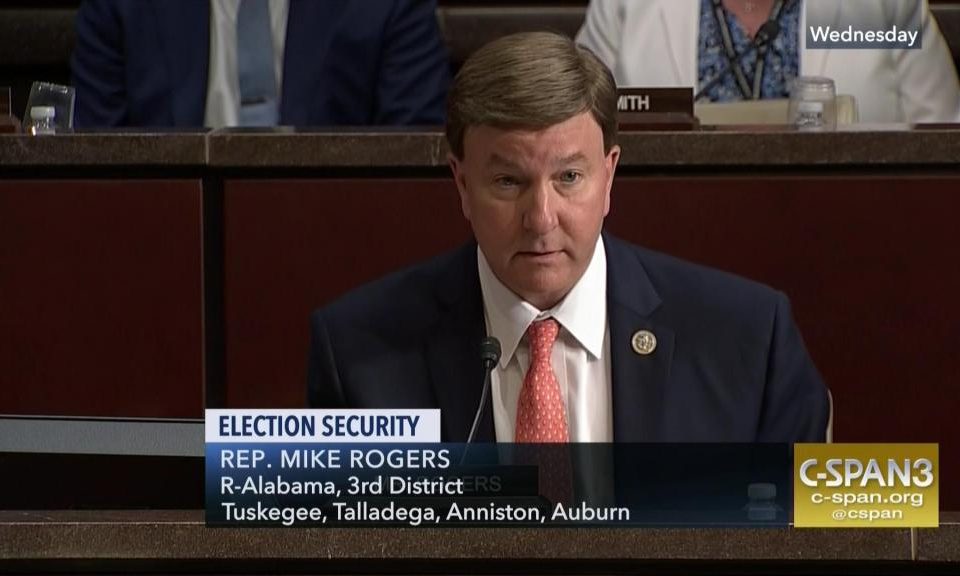 On October 29, the U.S. House of Representatives voted in overwhelming, bipartisan fashion to formally recognize and condemn the Armenian Genocide.  The House resolution was carried by 405 to 11 votes, with three other Representatives voting "present" in apparent protest of the topic.
Alabamians may not care about this resolution or (understandably) even be able to find the modern nation of Armenia on a world map, but they should.  Armenia is part of their heritage and has long been a foreshadowing for tragedies that have faced the entire world and continue to face many today.  For starters, Armenia was arguably the world's first Christian nation, adopting that faith as a national religion in 301 AD, long before any European nation did so. Even today, Armenia remains a Christian island in a sea of Islam in the Middle East, with approximately 95 percent of its citizens professing Christianity.
Though long suffering for their faith, Armenians endured perhaps their worst historical episode during the period 1915-1923, when Turks slaughtered upwards of 1.5 million Armenians in an effort to ethnically cleanse the Ottoman Empire of a Christian minority within its borders.  For decades, a consensus  of scholars around the world has overwhelming described this tragedy as a genocide, some even referring to it as the "Armenian Holocaust."  Indeed, there is plenty of evidence to support a view that Adolf Hitler used the example of the Armenian Genocide to calm German reservations over his plans to carry out his wholesale extermination of peoples, noting in a speech before his brutal invasion of Poland the following: "Who, after all, speaks today of the annihilation of the Armenians?" (a quote that is inscribed today on the walls of the U.S. Holocaust Memorial Museum in Washington, D.C.)
A relatively small percentage of Armenians managed to barely escape the genocide of the early 20th century.  My grandparents were among those fortunate few.  Successful merchants in their native Armenia, they lost virtually all of their assets while fleeing their homeland to avoid certain death.  Fleeing first across the deserts of Syria, they finally made their way to the United States and started their lives all over again.  They, their children, and their grandchildren would go on to show their gratitude to their adopted nation by serving as educators, soldiers, sailors, farmers, veterinarians, business people, and a host of other noble professions.  Not one of them would go on public assistance or ever forsake their new home. They remain some of the most patriotic people of faith you will ever meet.
Over the past decades, nations around the world have formally recognized and condemned the Armenian Genocide.  Today, Turkey and its close ally Azerbaijan are the only nations that directly deny the historical fact of the Armenian Genocide.Though I have long been proud to be called an Alabamian, I was especially gratified earlier this year when Governor Kay Ivey signed a proclamation formally recognizing and condemning the Armenia Genocide, making Alabama the 49th state to do so.  (Mississippi remains the lone hold-out.)
The October 29 landslide vote by the U.S. House was yet another welcome recognition of a historical tragedy on a massive scale.  In the current climate of partisan bickering, it was refreshing to see such a bipartisan resolution  come to fruition with such overwhelming results.  It was also refreshing to see that none of the Alabama delegation voted against the resolution . . . with one glaring exception:  Rep. Mike Rogers, R-Anniston, joined the very small minority of Representatives who either voted "no" or "present" on the resolution.  In doing so, Rogers inexplicably joined four Congressmen from his home state of Indiana and—wait for it—the infamous Ilhan Omar of Minnesota.  Omar was quite vocal in her opposition to the resolution, saying it was important first to condemn American mass human rights abuses such as the "mass slaughter [of] hundreds of millions of indigenous people" and the "transatlantic slave trade" (both of which, by the way, have been acknowledged with great contrition by Americans). Omar, in a statement attempting to explain her vote under intense condemnation, also seemed to disgracefully suggest that the mass killings of Armenians by the Turks may not have occurred at all. 
Representative Rogers' vote on October 29 uncomfortably places him among a very small group of questionable company, including perhaps the most radical member of Congress in Ilhan Omar.  Whatever his strange motivations, there is ultimately only one way to describe his mystifying vote given the context of history:  It is simply shameful.
Lisa Davis is a retired U.S. Navy officer, former teacher, and recent cancer survivor who lives and works in Montgomery.
Opinion | Auburn Student Center named for Harold Melton, first Auburn SGA president of color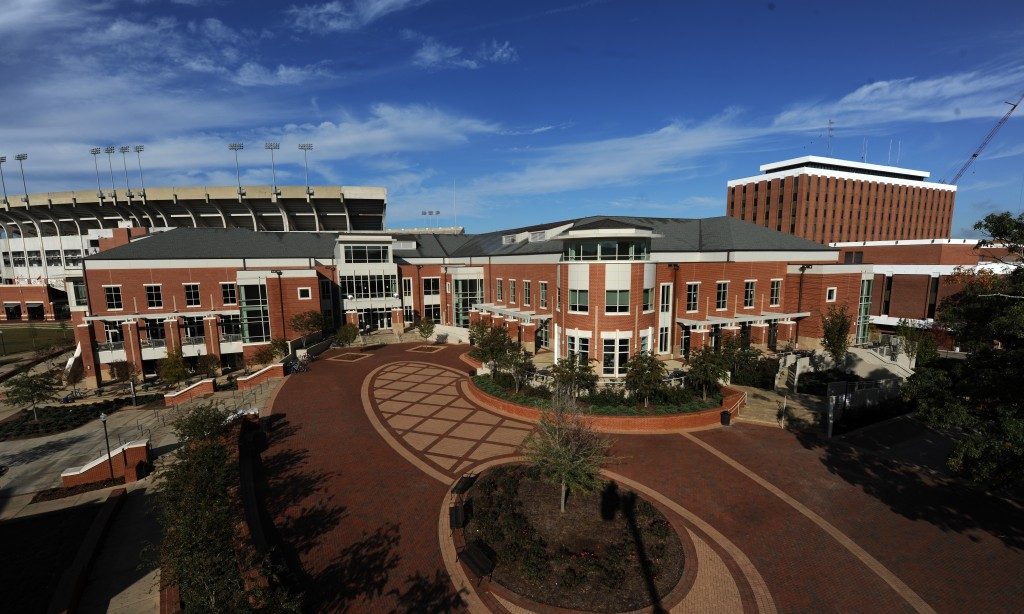 The year 1987 was a quiet one for elections across America but not at Auburn. That was the year Harold Melton, a student in international studies and Spanish, launched and won a campaign to become the first African American president of the Auburn Student Government Association, winning with more than 65 percent of the vote.
This was just the first of many important roles Harold Melton would play at Auburn and in an extraordinarily successful legal career in his home state of Georgia, where his colleagues on the Georgia Supreme Court elected him as chief justice.
Last week, the Auburn Board of Trustees unanimously named the Auburn student center for Justice Melton, the first building on campus that honors a person of color. The decision was reached as part of a larger effort to demonstrate Auburn's commitment to diversity and inclusion.
In June, Auburn named two task forces to study diversity and inclusion issues. We co-chair the task force for the Auburn Board with our work taking place concurrently with that of a campus-based task force organized by President Jay Gogue. Other members of the Board task force are retired Army general Lloyd Austin, bank president Bob Dumas, former principal and educator Sarah B. Newton and Alabama Power executive Quentin P. Riggins.
These groups are embarking on a process that offers all Auburn stakeholders a voice, seeking input from students, faculty, staff, alumni, elected officials and more. It will include a fact-based review of Auburn's past and present, and we will provide specific recommendations for the future.
We are committed to making real progress based on solid facts. Unlike other universities in the state, Auburn has a presence in all 67 counties through the Alabama Cooperative Extension System. Our review has included not only our campuses in Auburn and Montgomery but all properties across our state. To date, we have found no monuments or statues recognizing the history that has divided our country. We will continue our fact-finding mission with input from the academic and research community.
Our university and leadership are committed to doing the right thing, for the right reasons, at the right time. We believe now is the right time, and we are already seeing results.
In addition to naming the student center for the Honorable Harold Melton, we have taken steps to highlight the significant role played by Harold Franklin, the student who integrated Auburn. We are working to enhance the historical marker that pays tribute to Mr. Franklin, and we are raising its visibility in campus tours as we pay homage to his contributions as our first African American student. Last month, we awarded Mr. Franklin, now 86 and with a Ph.D., a long-overdue master's degree for the studies he completed at Auburn so many years ago.
We likewise endorsed a student-led initiative creating the National Pan-Hellenic Council Legacy Plaza, which will recognize the contributions of Black Greek organizations and African American culture on our campus.
In the coming months, Auburn men and women will work together to promote inclusion to further enhance our student experience and build on our strength through diversity. The results of this work will be seen and felt throughout the institution in how we recruit our students, provide scholarships and other financial support and ensure a culture of inclusion in all walks of university life.
Our goal is to identify and implement substantive steps that will make a real difference at Auburn, impact our communities and stand the test of time.
Naming the student center for Justice Melton is but one example. In response to this decision, he said, "Auburn University has already given me everything I ever could have hoped for in a university and more. This honor is beyond my furthest imagination."
Our job as leaders at Auburn is more than honoring the Harold Meltons and Harold Franklins who played a significant role in the history of our university. It is also to create an inclusive environment that serves our student body and to establish a lasting legacy where all members of the Auburn Family reach their fullest potential in their careers and in life.