Analysis | Poarch Creeks' initial gaming offer isn't terrible, but lawmakers would be crazy to accept it
The Poarch Band of Creek Indians dropped their new gaming proposal on Monday — a plan that would allegedly bring in more than a billion dollars for the state in the first year — and it's not a terrible plan. 
But Alabama lawmakers would be fools to go for it. 
First and foremost, PCI should be commended for putting together a real proposal and dropping it publicly so everyone can discuss it. That sort of openness has been sorely missing in a process that too often plays out behind closed State House doors, with whispers and rumors running rampant. 
The Poarch Creeks have ended that bunch of nonsense by putting their cards on the table. Hopefully, the resulting conversations and debates will play out just as publicly. That's the only hope the Alabama public has of a truly fair deal. 
That said, this initial offer from PCI isn't really a fair deal for the people of Alabama. 
PCI wants gaming exclusivity and more locations in Alabama, and in exchange it is willing to pay — at least on paper — a hefty fee to get it. The tribe is offering up to 25 percent of all new Class III gaming — that's table games and traditional slots — and they will pay $225 million up front to get it. 
They also want two additional locations (and I know from conversations previously they want those locations to be northeast Alabama and Birmingham), Class III gaming at their three current casinos and they want any lottery to be limited to a traditional, paper-only game. 
They estimate that such a setup will bring in more than a billion dollars in the first year and then roughly $375 million per year after that. 
That sounds not so bad … until you start breaking down a few key facts. 
First and foremost, you could have all of this without providing the Poarch Creeks with exclusivity and without placing limits on a lottery — which is far and away your biggest money-maker in the world of gaming. Expanding lottery offerings to include electronic games and video lottery terminals would bring in upwards of $450 million annually all by themselves. 
Additionally, exclusivity is never a great deal. The elimination of competition results in one entity becoming too powerful and buying off politicians in order to skirt rules. 
If you need an example of this, simply take a look at the current Alabama Legislature. 
You give any entity an exclusive right to gaming in this state and within two years that entity will own every lawmaker elected. You know it and I know it. Let's not pretend otherwise. 
On top of that, I'm skeptical of the 25-percent figure that the Poarch Creeks base their math on. And I'm skeptical because that's a huge number, given the rates normally approved by the Interior Department. 
All negotiations for this deal would ultimately have to be approved by the feds, and the most recent profit shares between states and tribes have been in the 10-percent range. Maybe they would be willing to approve 25 percent, but that seems way high. 
But forget all of that. Here's the biggest reason why Alabama lawmakers should look for a better deal: The Poarch Creeks have to negotiate with you. 
Now, don't get me wrong, I'm not advocating to screw over the tribe. That's happened enough in the past. 
But I am saying that the state should use its position of power in these negotiations to make sure it squeezes every dime it can out of gaming. To do that, our lawmakers need to understand the rules and their position. 
In order to operate Class III games at its casinos, PCI must enter into a compact with the state. Doesn't matter if Alabama approves full casino gambling at 100 different locations, the tribe still has to come to the table and negotiate a deal before it can offer the same games. 
And believe me, they will come to the table. Because the electronic bingo they currently offer doesn't compare to regular casino games. 
That means the state can approve a lottery with all of the bells and whistles, sell off two or three more gaming licenses to other entities — whether that be outsiders or the current dog track owners — and still bring PCI to the table to negotiate an agreement for their casinos. 
That's how Alabama makes the most amount of money possible. 
Implement an education lottery with electronic options. Allow the state's four dog tracks to operate casino games and sportsbooks — but only if those locations promise a minimum investment for the creation of destination resorts. Offer one or two additional locations in north Alabama for sale to the highest bidder(s). Enter into a compact with the Poarch Creek Indians. 
That's not unfair to anyone. And it protects the jobs and tax base of a couple of very poor counties. 
But most importantly, it maximizes what the state can take in from the gaming that will exist here. And if you're going to have gambling, you better get all the cash you can from it.
Print this piece
Opinion | Dodge the Economic Impact Payment card fees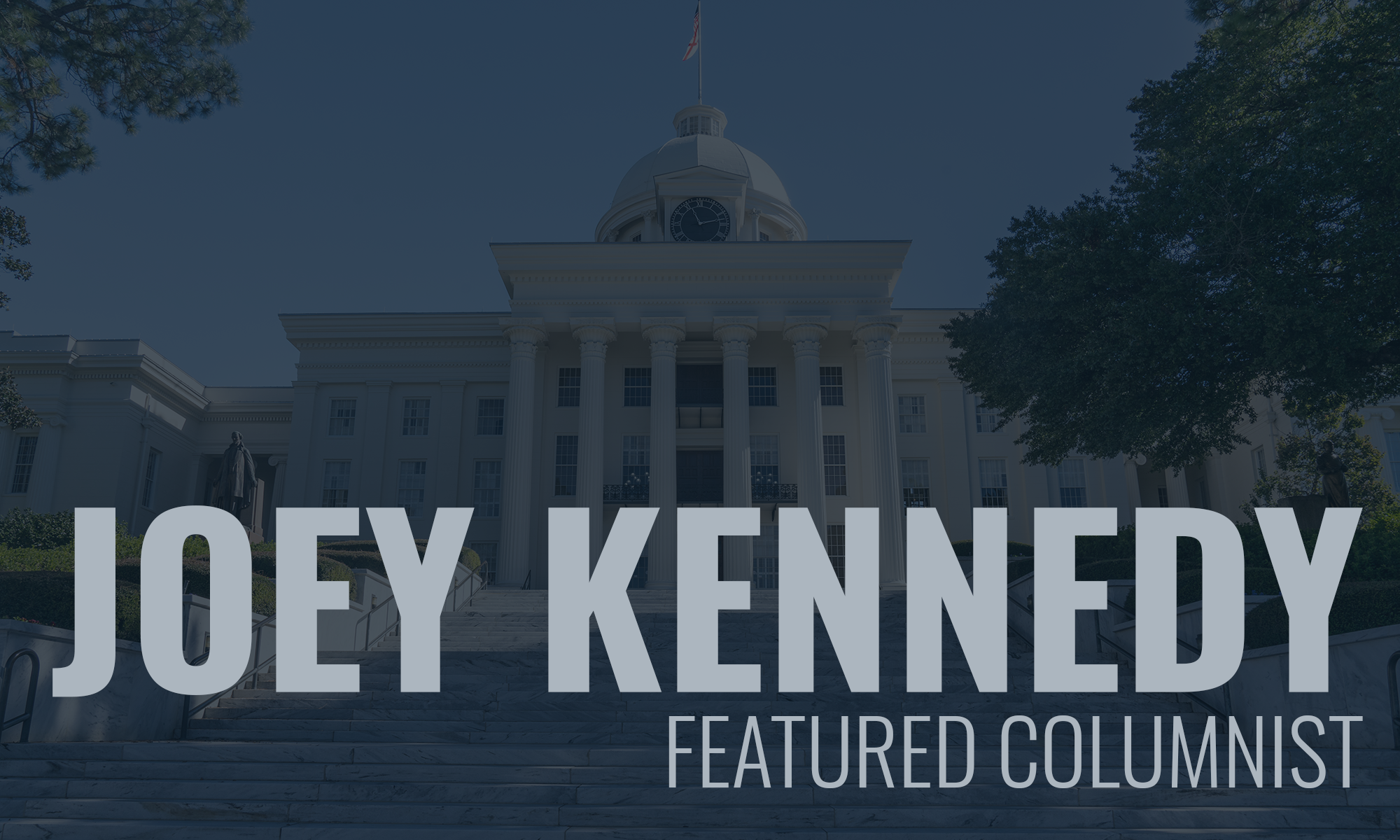 My wife received her $1,200 stimulus payment as a direct deposit several weeks ago. I did not get one, even though we file a joint income tax return, she makes more money than I, and our money is deposited into the same bank account.
I just figured there was some kind of mix-up. That's fine; mostly I'm patient when I'm getting "free" money. I'm not teaching this summer, so the money will come in handy when it comes.
Then this week, a lawyer friend and his wife received their stimulus money on a prepaid debit card. Luckily, my lawyer friend is a lawyer. He always reads the fine print.
More than likely, I would have thrown the fine print part of the stimulus in the trash, and maybe the debit card, too, because the whole thing looks like some sort of scam. And my friend says that in some ways, it is.
About 4 million of the debit cards were sent out by "Money Network Cardholder Services," with a return address in Omaha, Neb. They are issued by MetaBank, N.A. There is no indication on the envelope that this is indeed the stimulus money approved by Congress. There is a flier inside that says "Enclosed is your Economic Impact Payment Card." According to reports, the debit cards have been tossed into the garbage by people who think they are some elaborate scam or a solicitation for one of those high-interest credit cards.
They are valid, and your money is loaded onto them for you to spend like any Visa card. Except there are some catches, and this is what my friend is miffed about. He believes unsophisticated folks (that could be me) and marginalized people who receive the cards will succumb to the various fees that an unaware card user can incur.
Most services have no cost. Buy what you want, call for a balance inquiry, transfer the funds to your personal bank account, and use in-network ATMs that carry the AllPoint brand and you won't be charged.
However, there are fees for using out-of-network, domestic ATMs ($2 after the first withdrawal), $3 for ATM withdrawals in another country, even getting a balance from your ATM, either in-network, out-of-network, domestic and international (25 cents a pop).
If your card is lost or stolen, you'll pay for that as well. It'll cost $7.50 for a new card, and if you want it expedited, that'll be $17. If I lose my bank's debit card, or if the card is stolen (both of which have happened to me), my bank replaces the card for free in about five days. If you lose your "economic impact payment card," it could cost you $24.50 to have it replaced in a timely manner.
And here's where you can really run up charges: If you use a bank teller for a cash withdrawal on the card, there's no charge for the first withdrawal, but $5 for subsequent withdrawals using a teller.
If only a small percentage of users end up paying fees because they used the wrong ATM or prefer to get their cash from a human teller, that could add up to millions of dollars for somebody up the line, and that somebody is not going to be you or me.
I'm not complaining. I'm just urging caution if you're one of the millions of people who received one of these debit cards. Be aware they are coming and don't fall into the fee-trap that comes with them.
I'm no financial wiz – my family and friends can attest to that – but if I get one of those debit cards, I'm just going to transfer the whole amount into our checking account. If you don't have a bank account, and many people don't, I would just cash it out then cut up the card.
But be aware these cards are going out, and if you're waiting on your stimulus check, you might get a debit card instead. Don't throw it away. Buy something. It's what they want you to do.

Joey Kennedy, a Pulitzer Prize winner, writes a column each week for Alabama Political Reporter. Email: [email protected]
Print this piece